One of the best things about our chosen path in photography is getting to meet new people and make new friends. You may recall Megan + Glen and their beautiful daughter Gabby from family portrait sessions we've published here; we actually met them at the wedding of their besties Nicole + Scott two years ago, and we were beyond thrilled when they asked us to be their photographers for their own wedding day. In what ended up being one of our longest shooting days ever, we laughed, cried, ate spectacular food, and rediscovered the sparkle and wonder of Disney World, all with people we have come to love and care about as if they were our own family.
Those of you who are familiar with visiting Disney will understand that there's something special about the place and the people who choose to work there; a wedding at Disney is even more special because of the dedicated team of wonderful "cast members" who have made it their life's work to create magical days. From the exhilarated laughter of their first look before the ceremony at the Wedding Pavillon to the incredible tasting menu at the California Grill (where Mickey + Minnie Mouse made a cameo appearance for photos with the kids) we capped the evening with Megan + Glen and their loved ones watching the fireworks over Cinderella's castle from the top of the Contemporary Resort. (And after everyone said goodnight we got to do something amazingly fun… but we'll get to that at the end of this post.) 
Check out our [soooo many] favorites below, and please leave some comment love for this amazing, talented, kind, and loving couple. We are so honored and happy to have shared this day with them, and we're delighted to call them friends. Cheers to Megan + Glen, we can't wait to go back to Disney with you soon!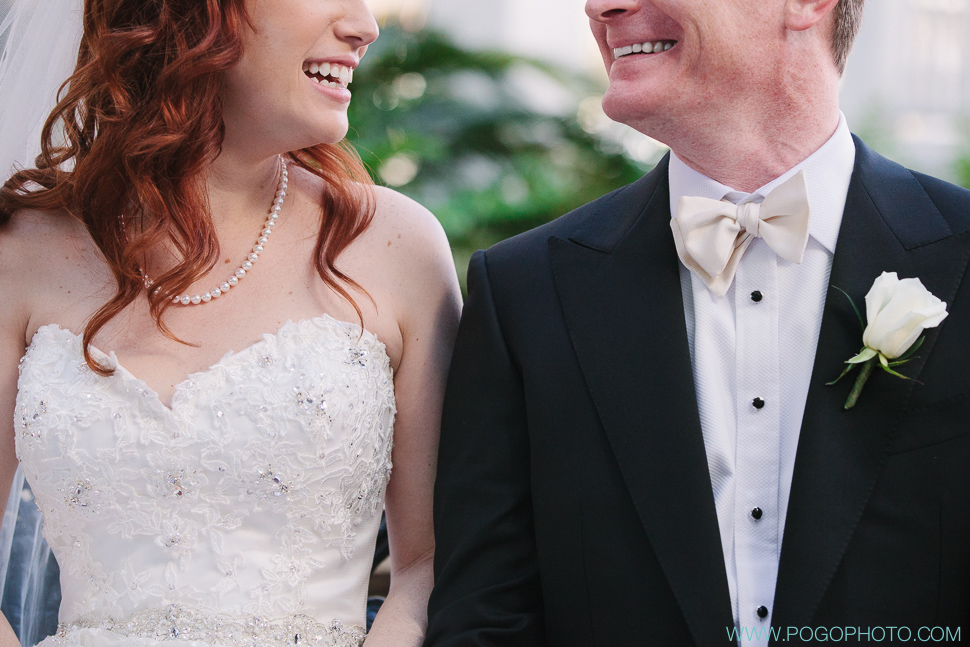 Steve started the day bright and early with Glen and Gabby in the Magic Kingdom. So fun!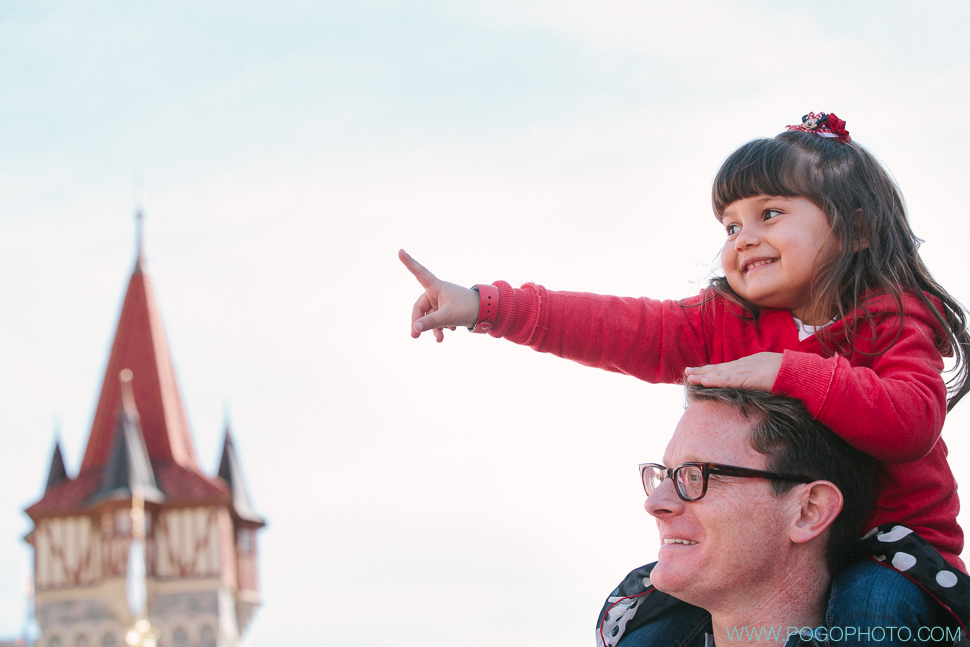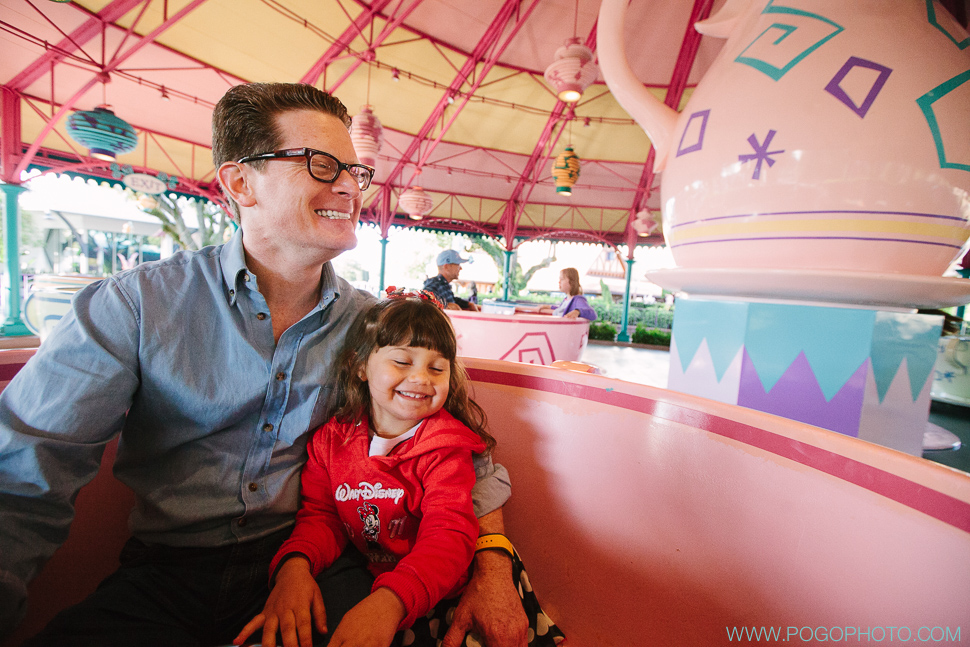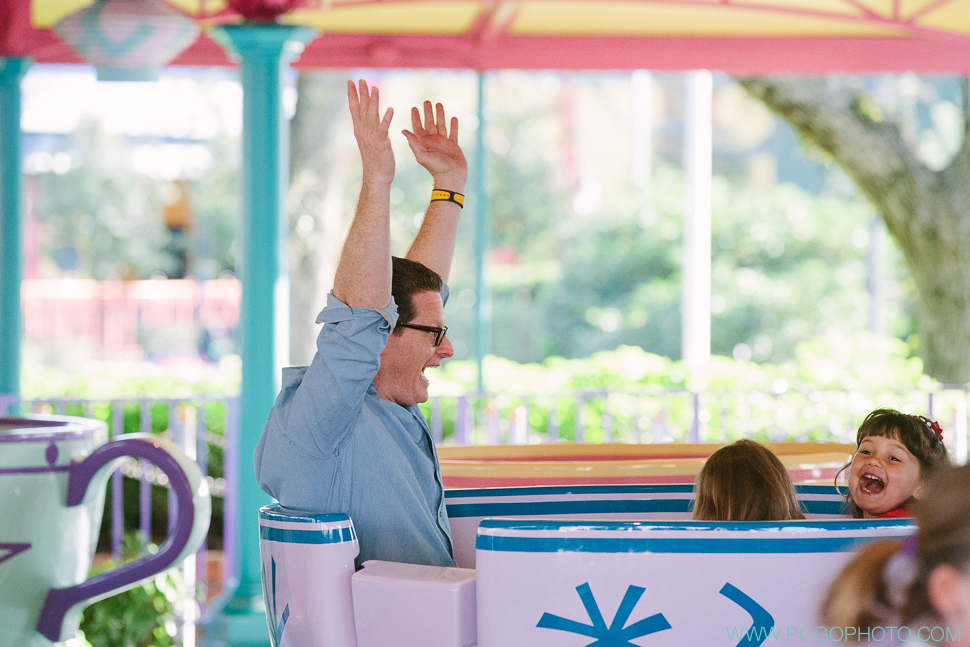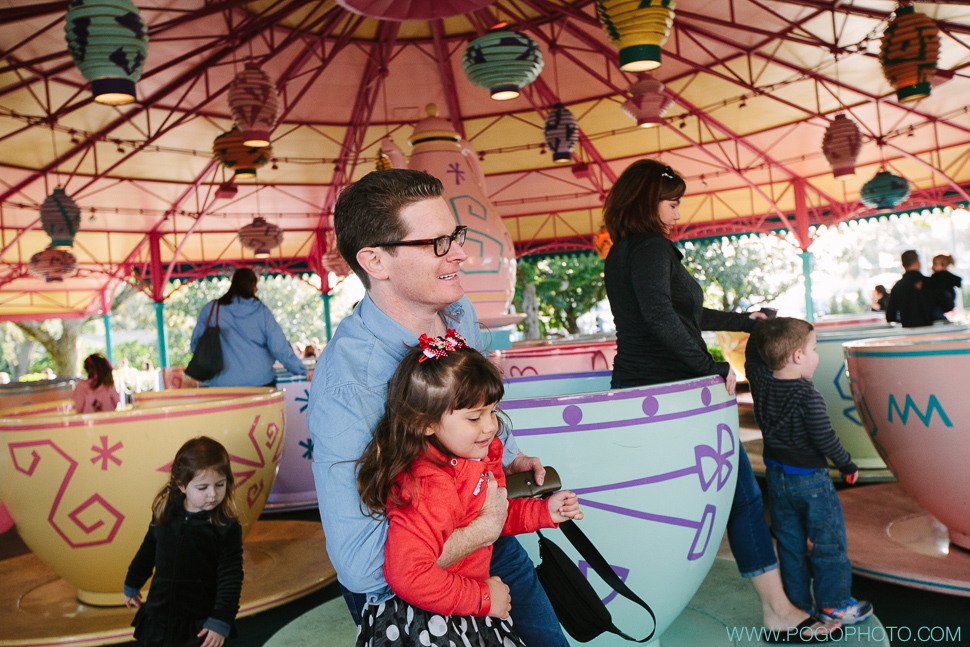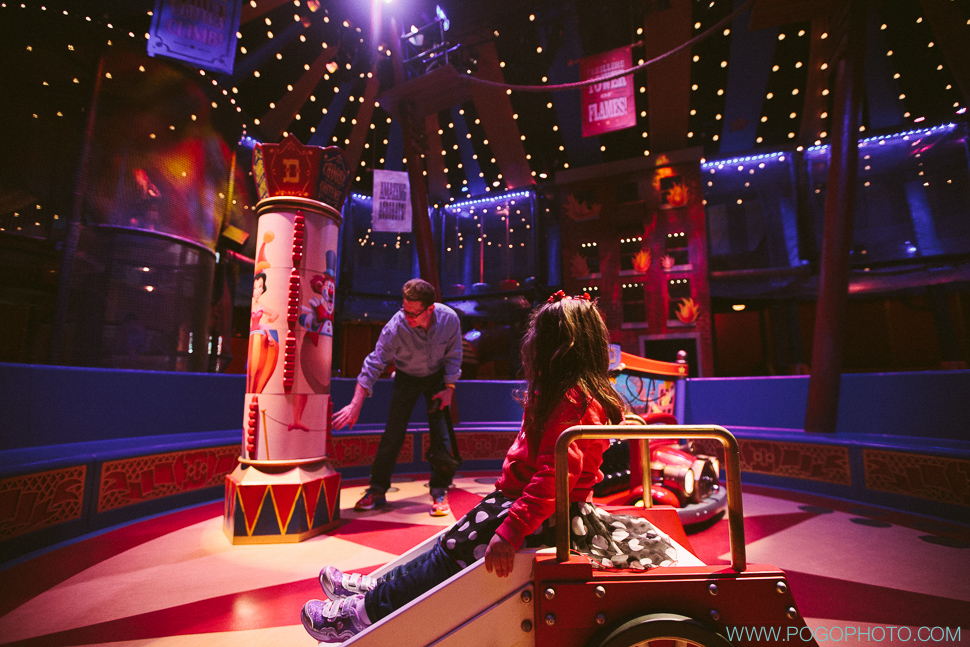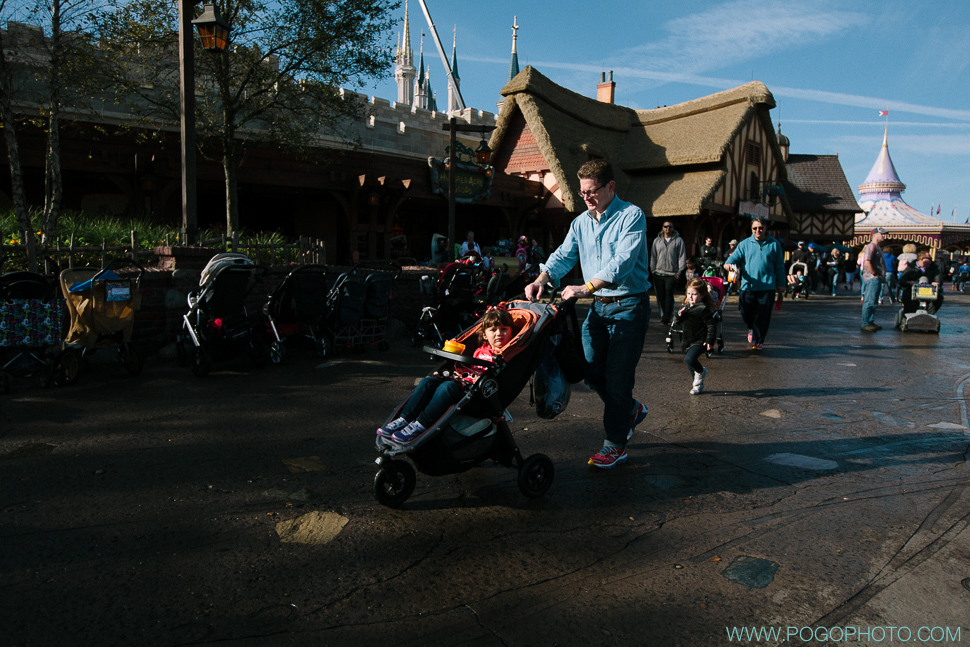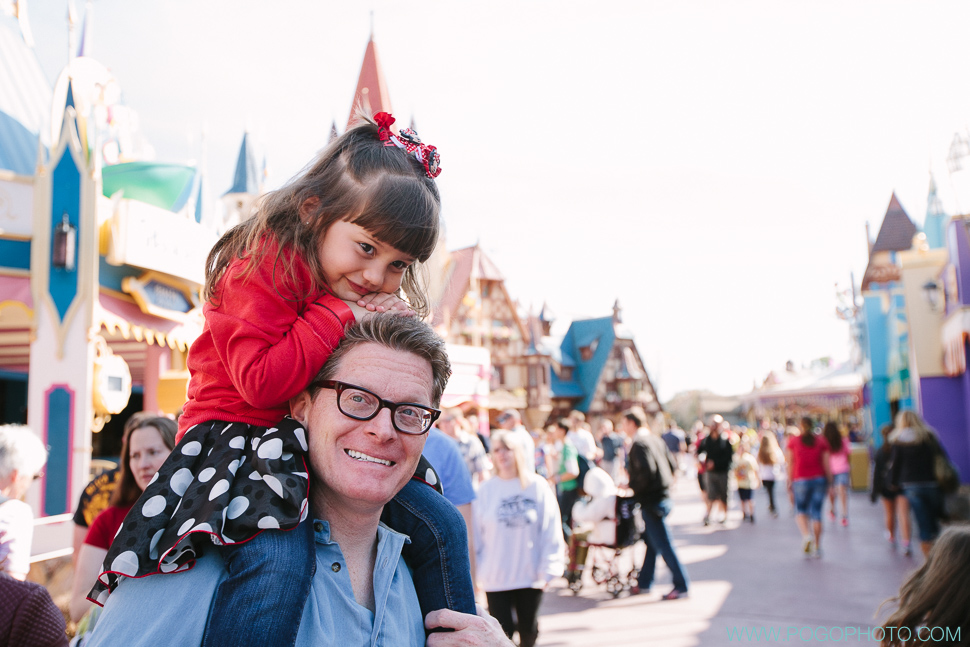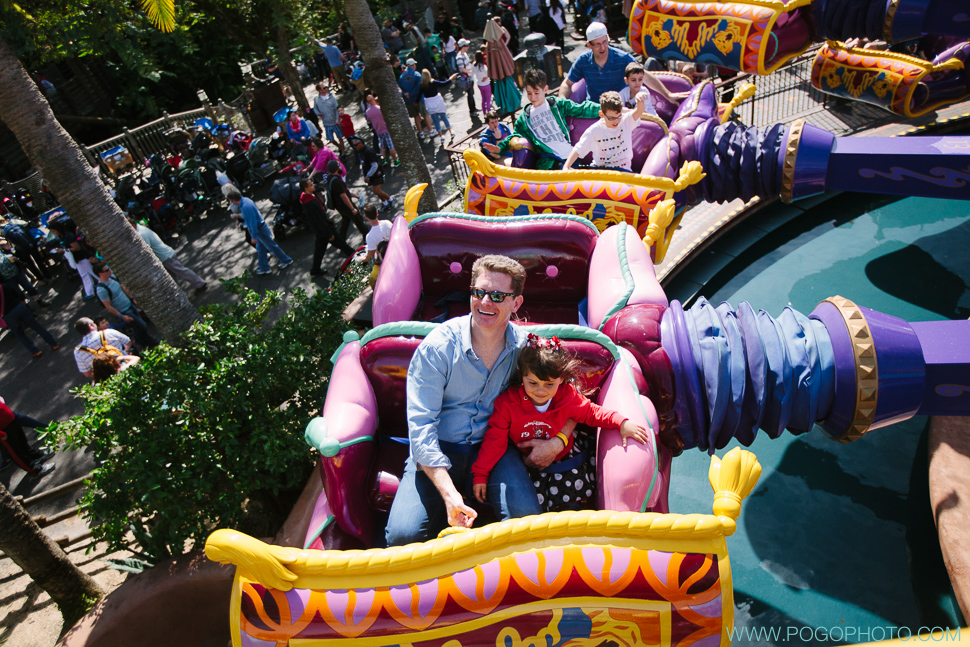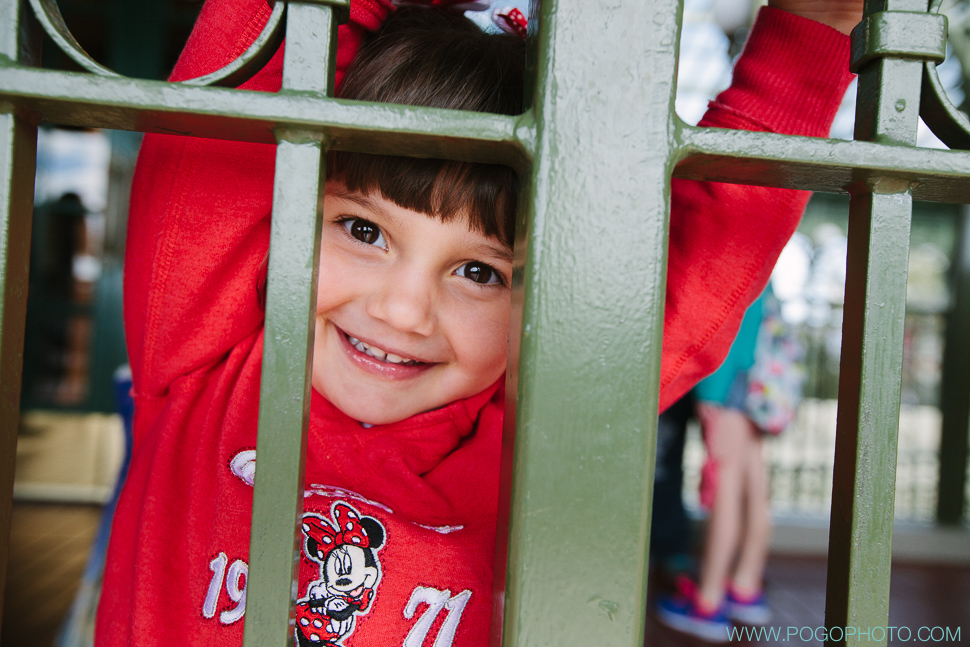 Meanwhile, in a different sort of castle nearby…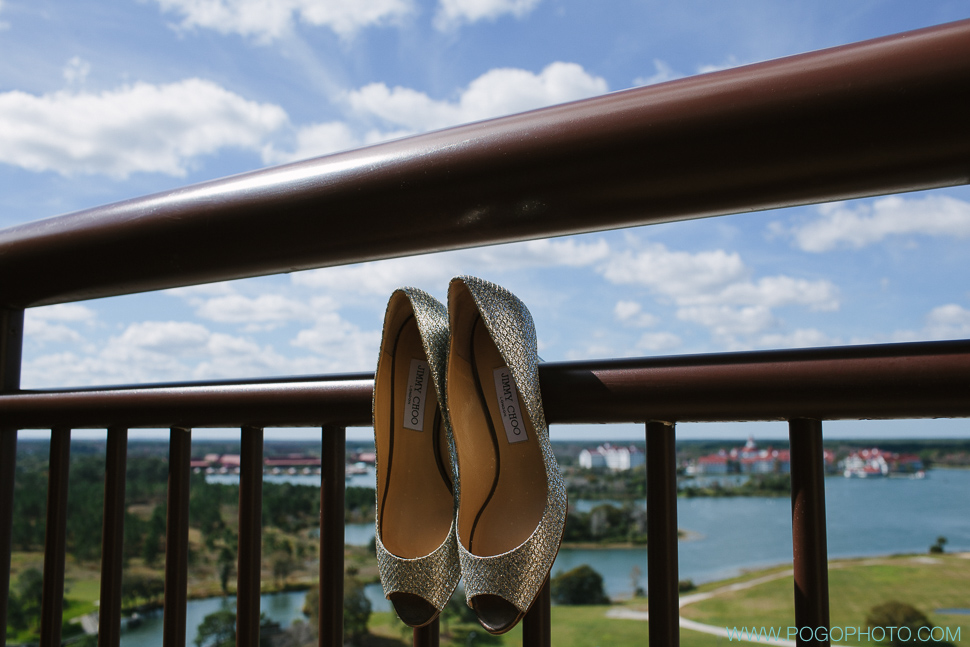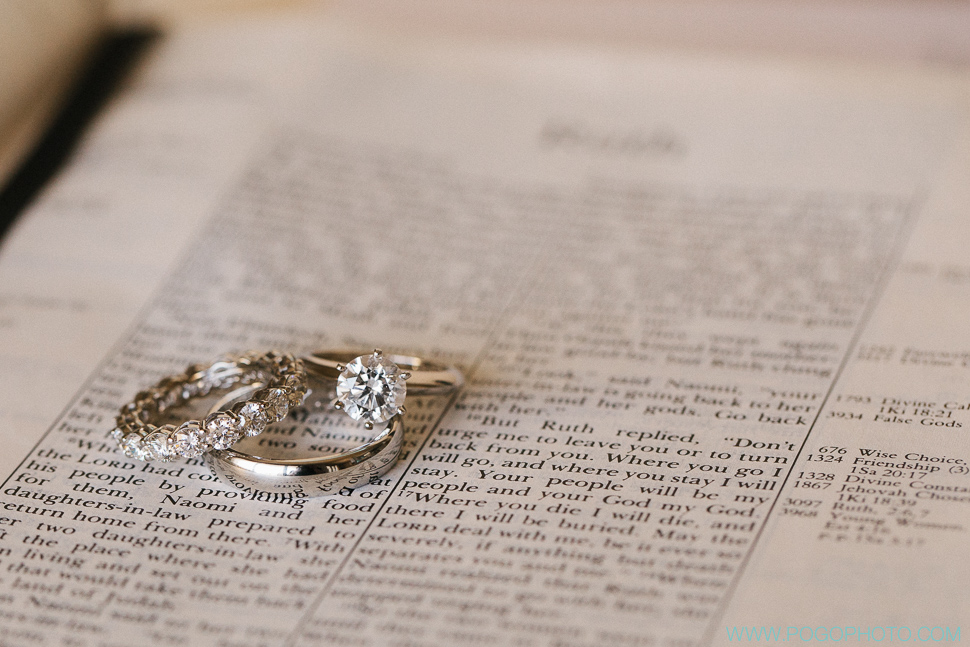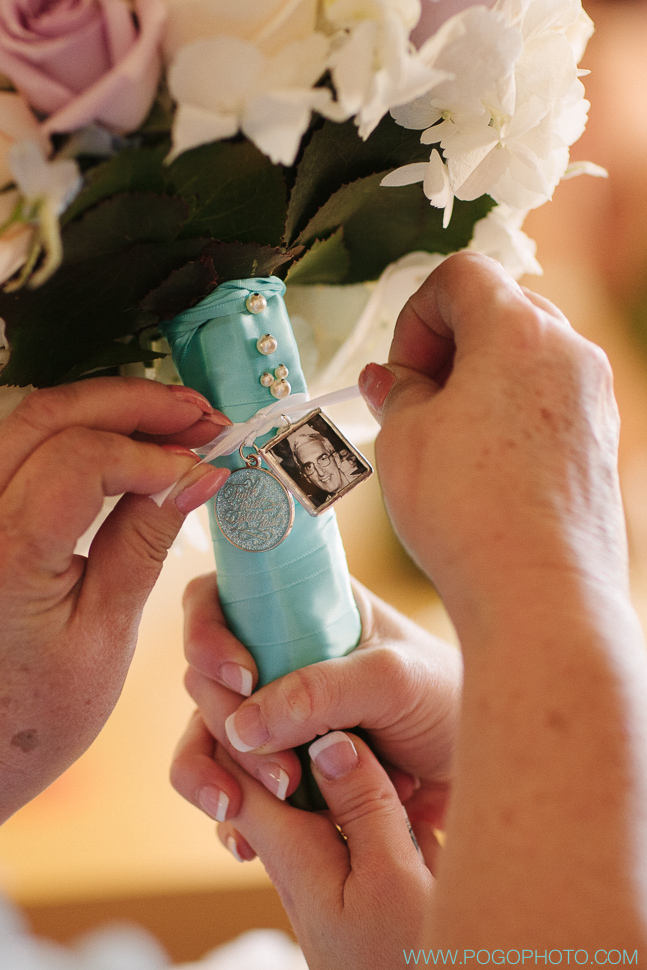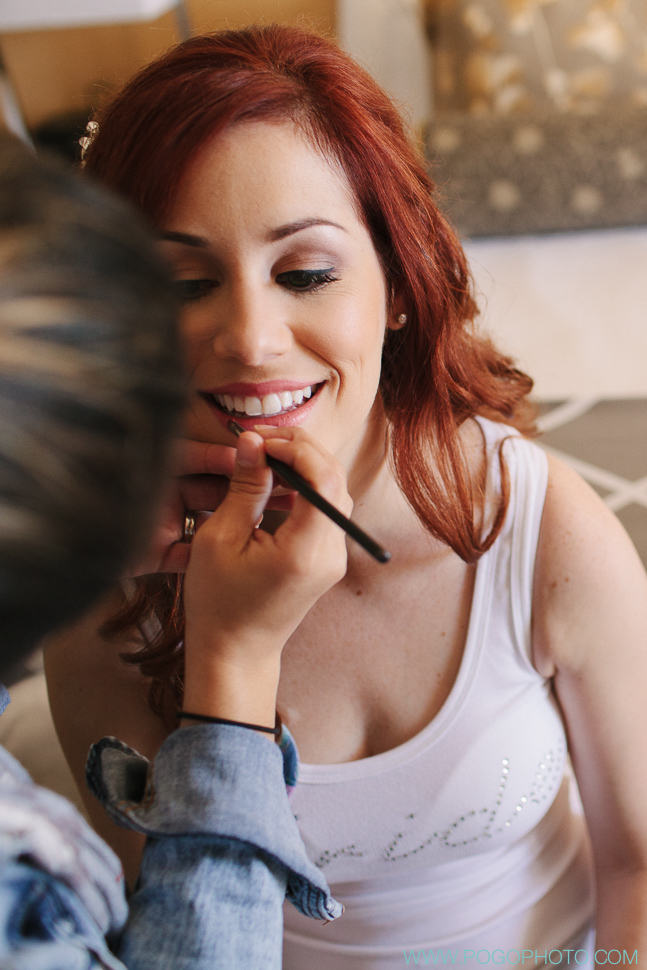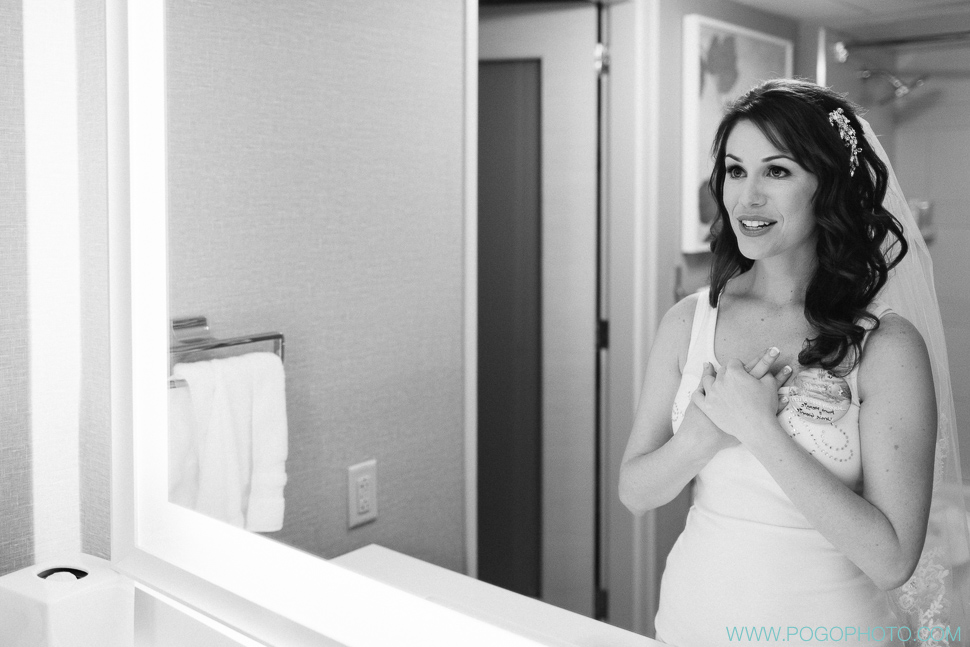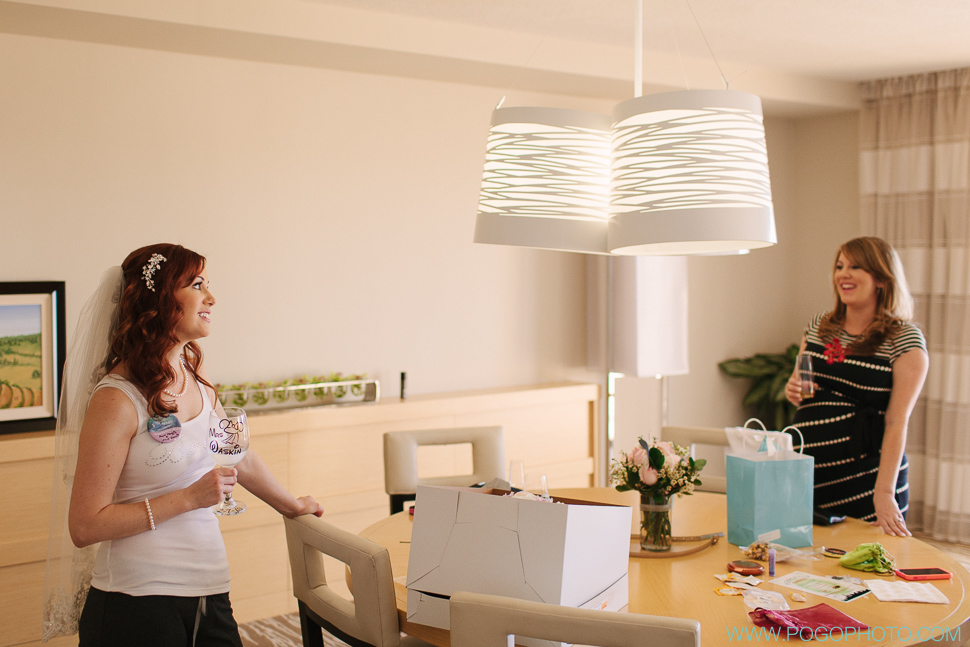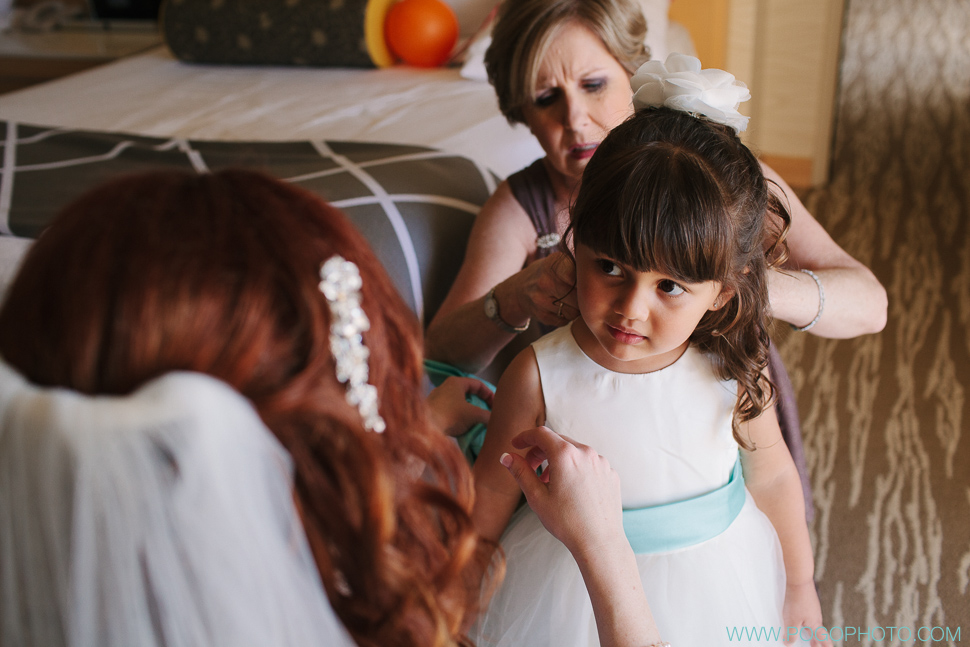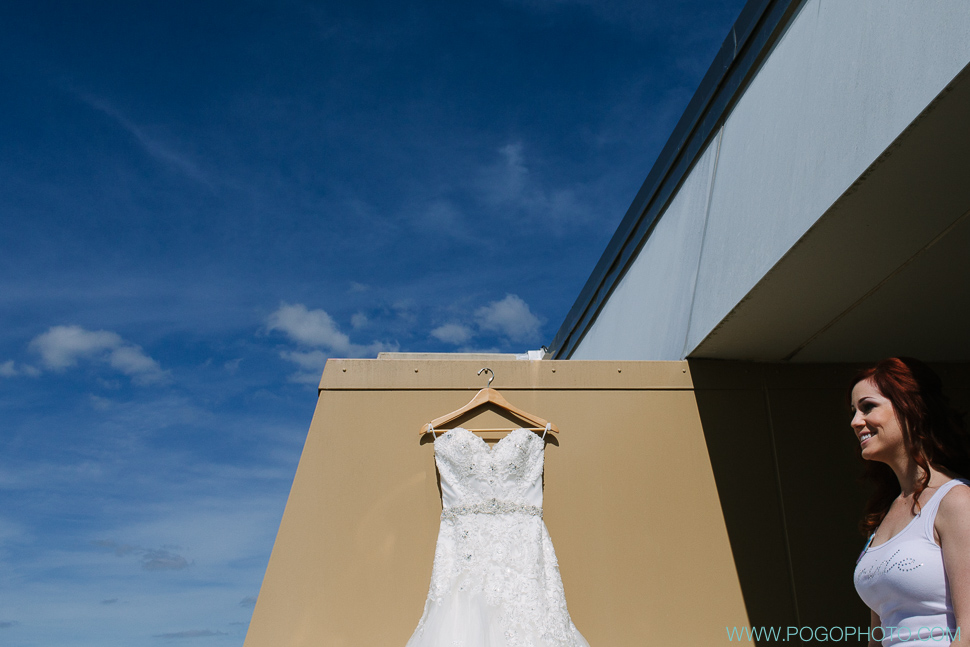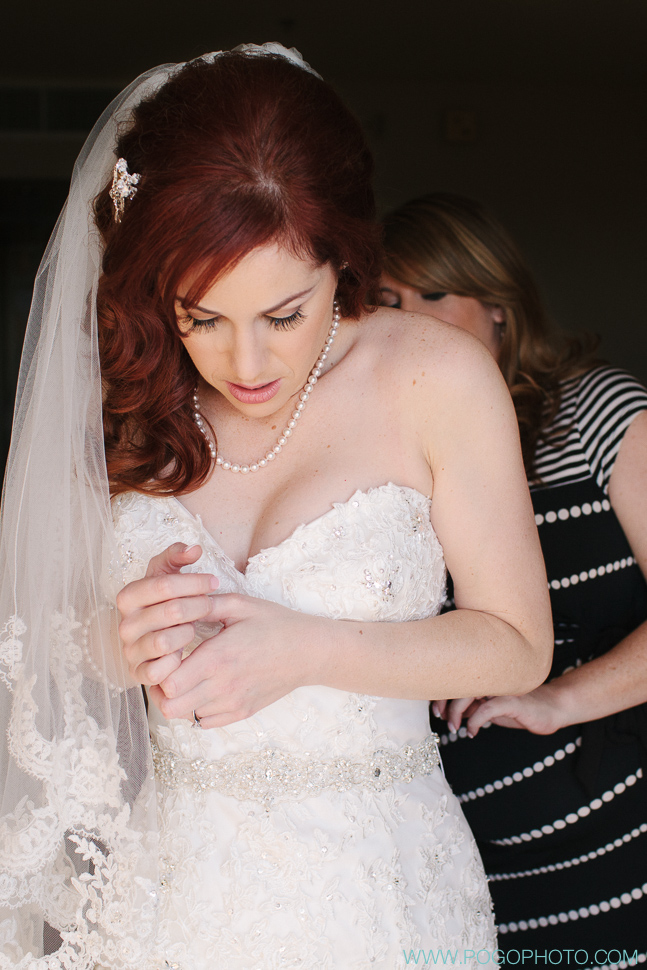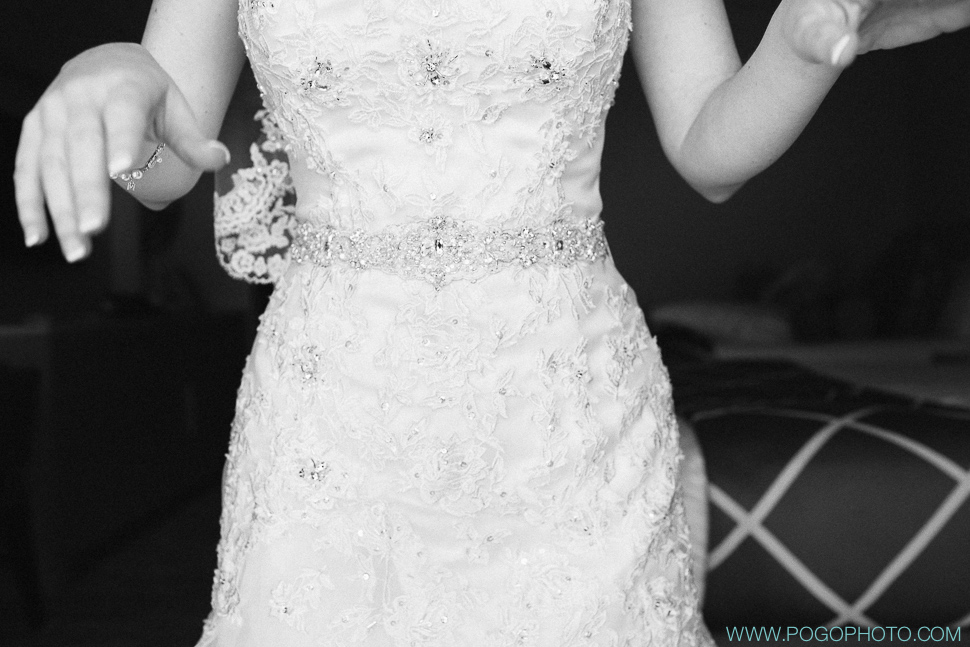 Megan's dress wasn't hemmed short enough for her to keep from tripping on it. Not to be deterred, her industrious mother fixed things right up.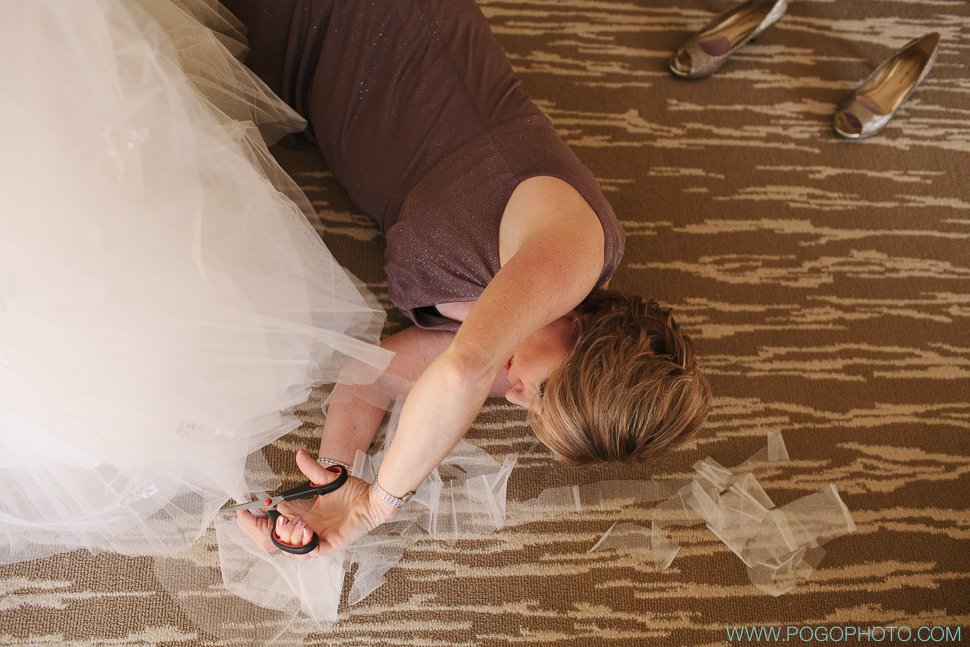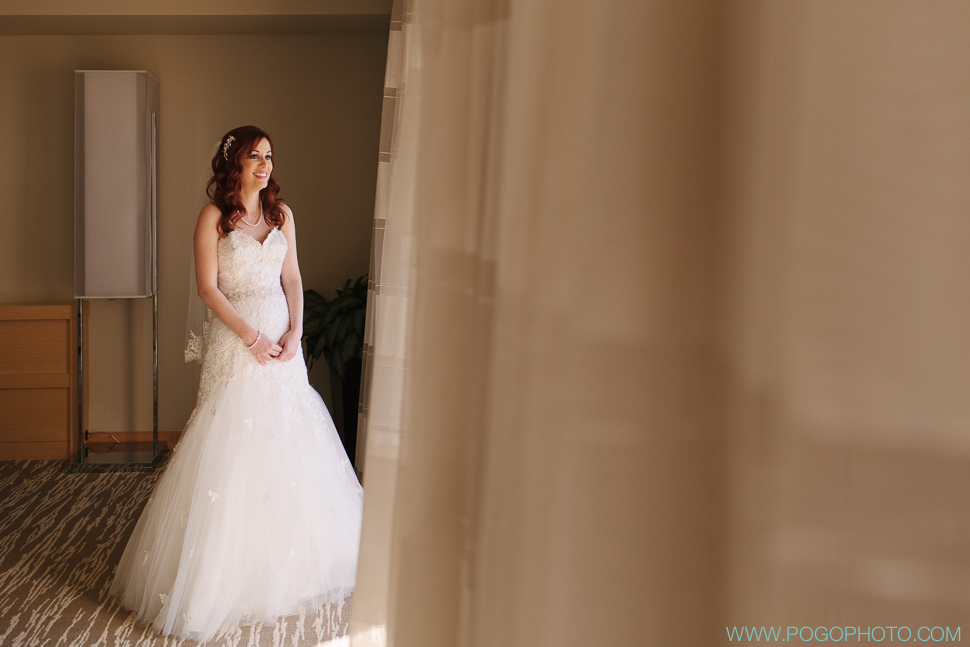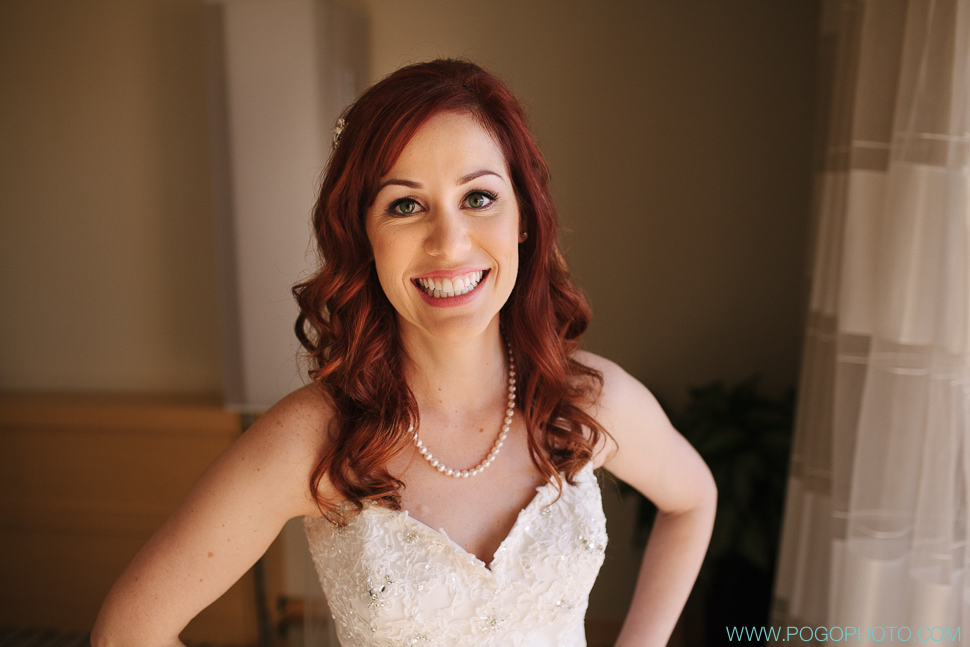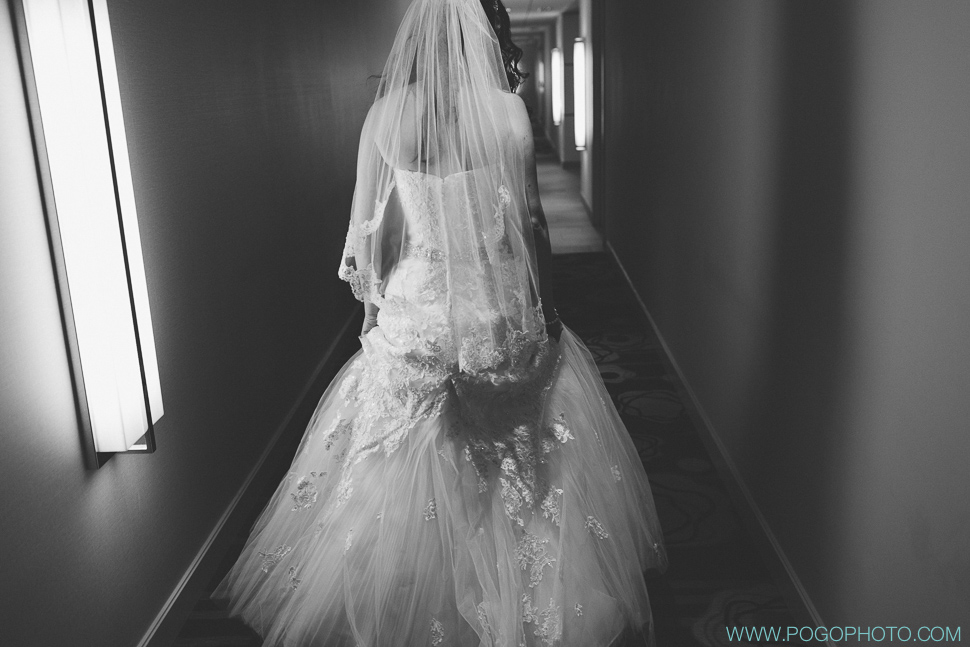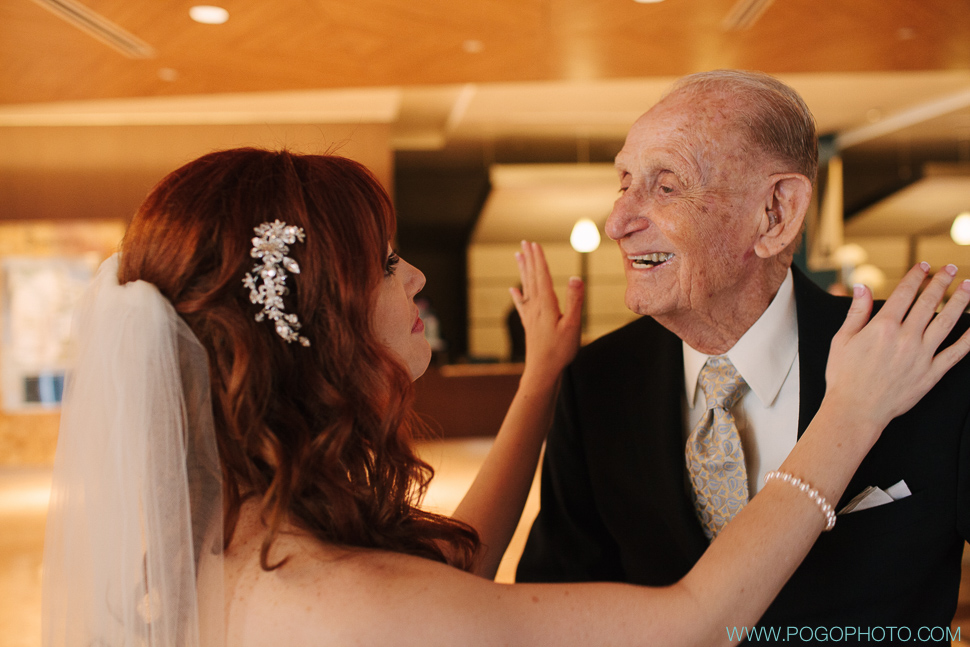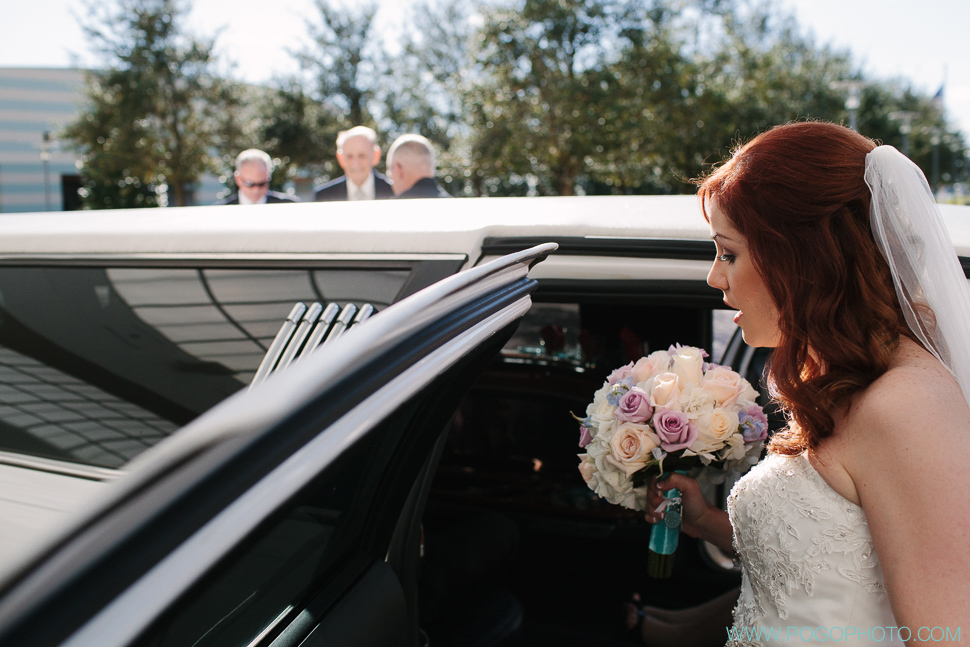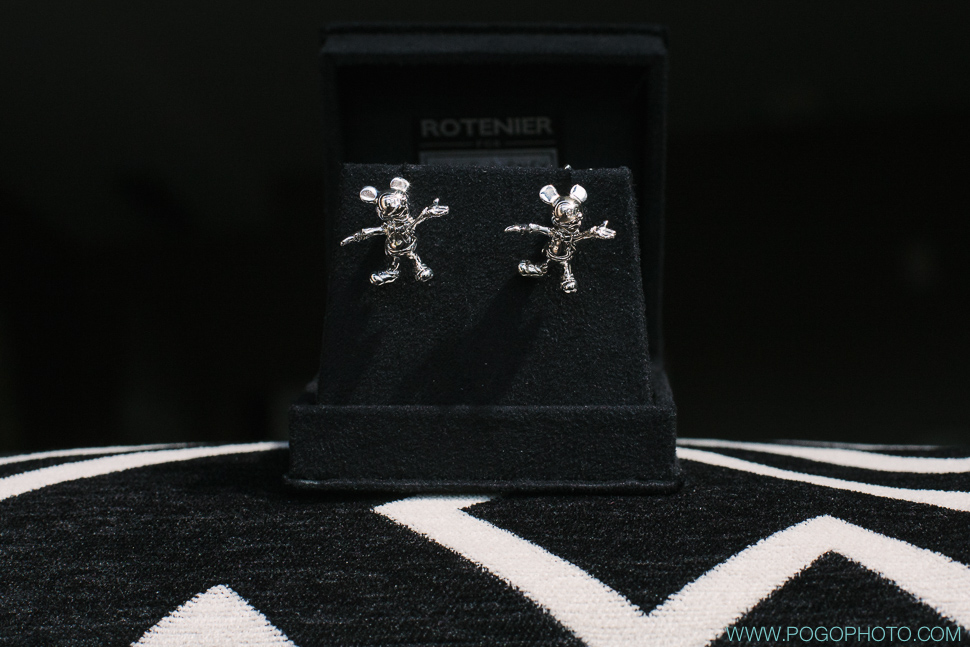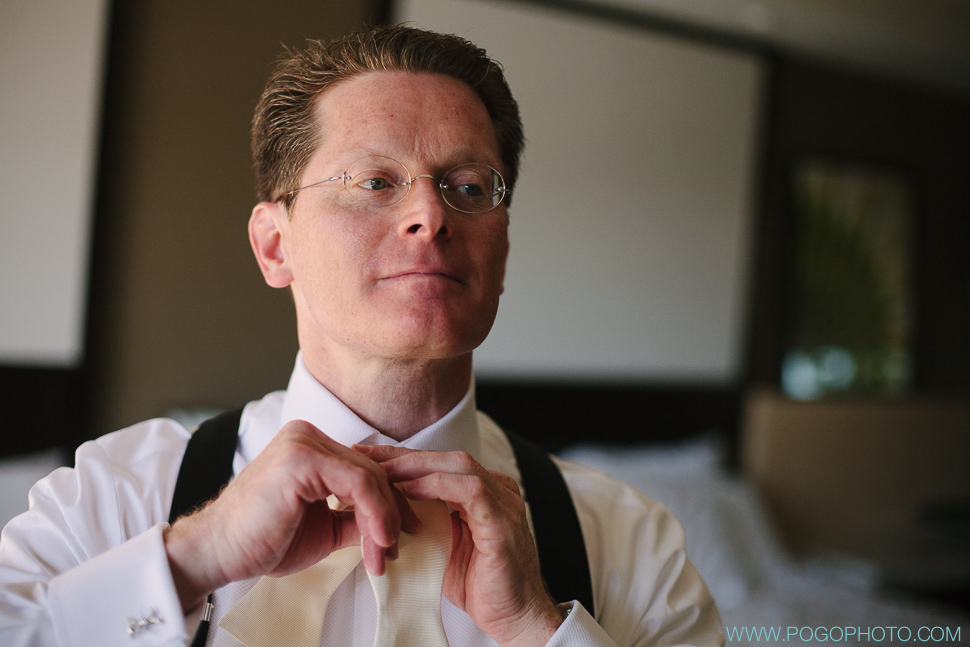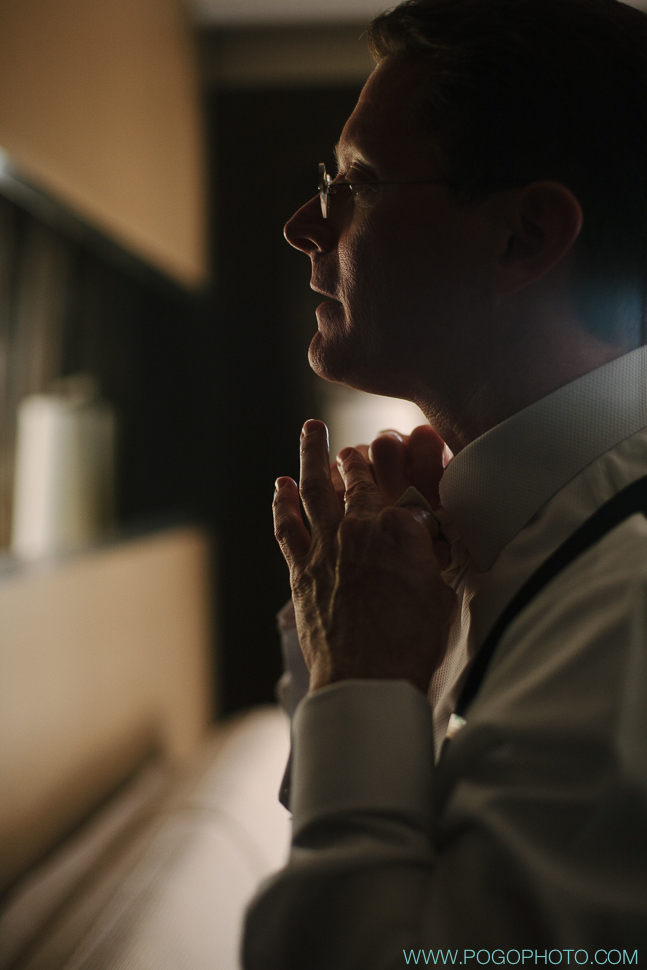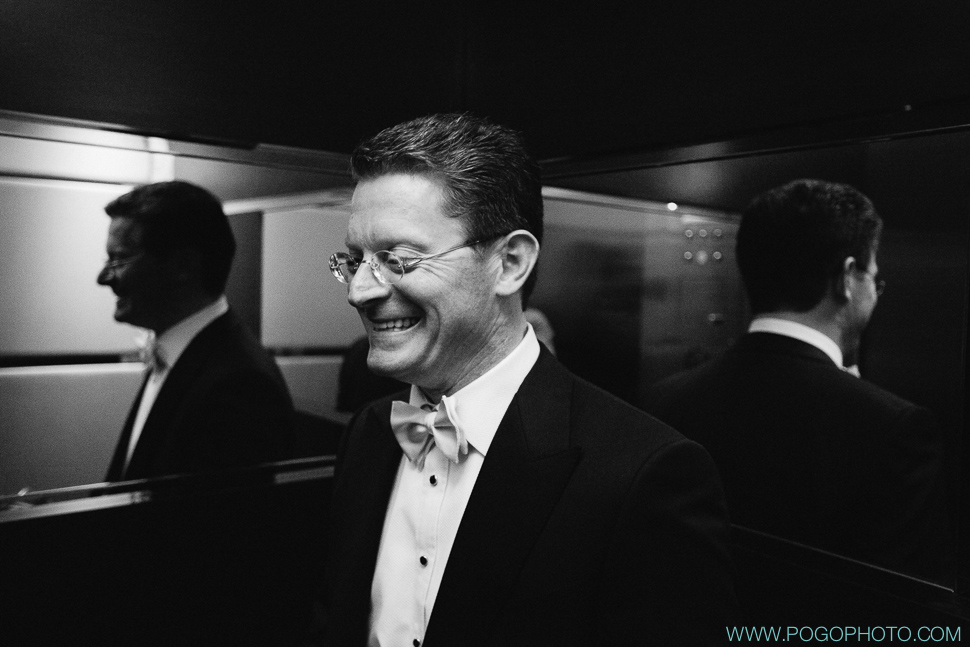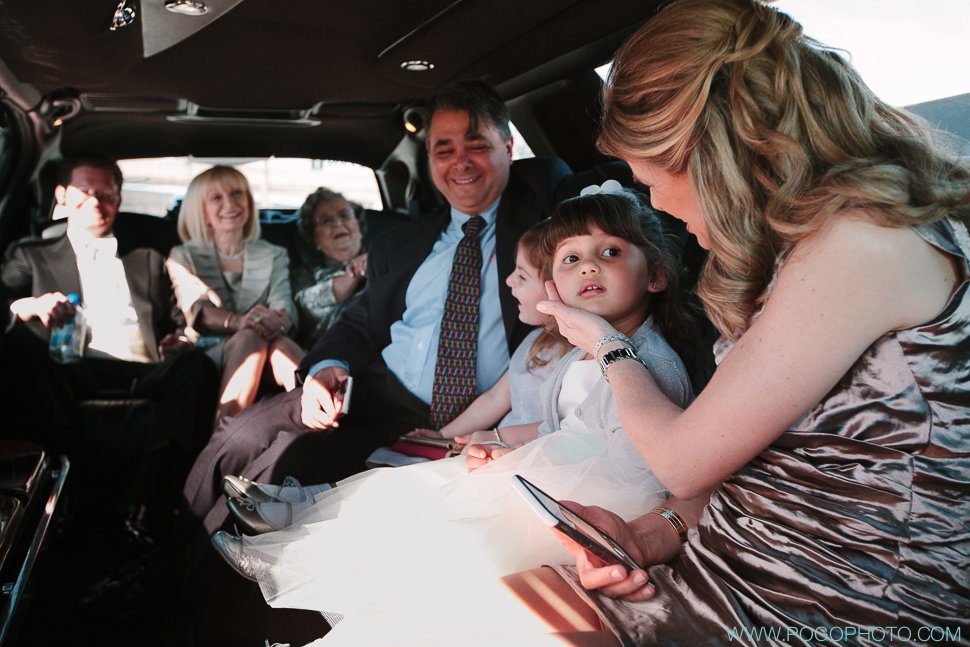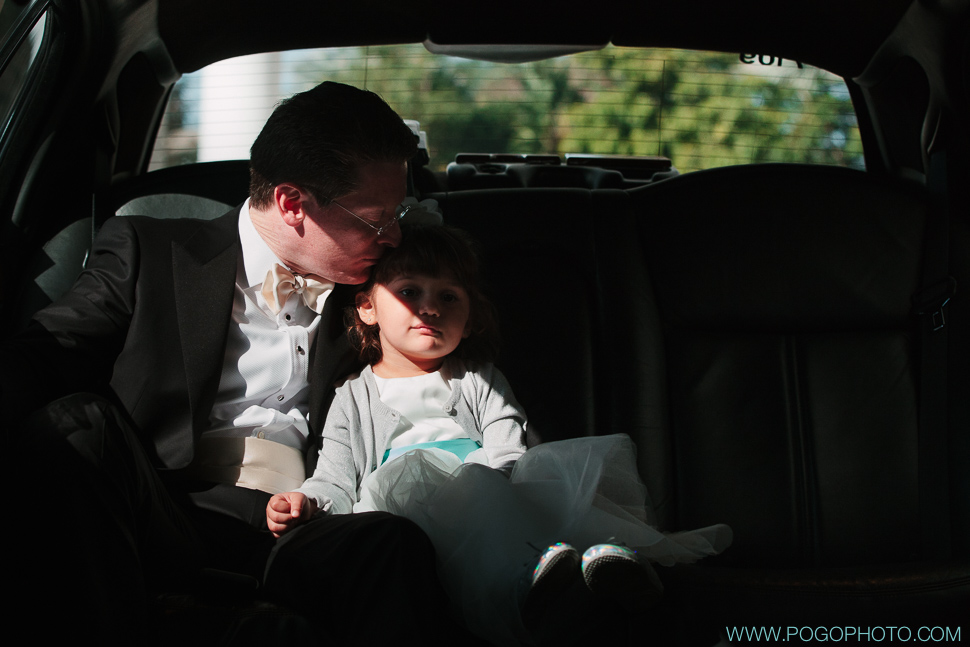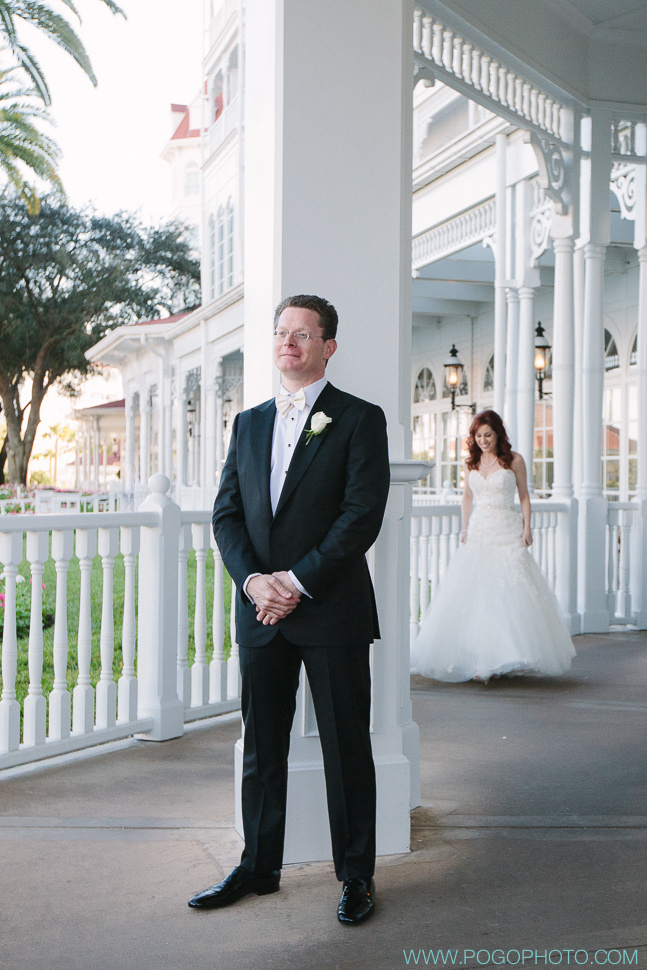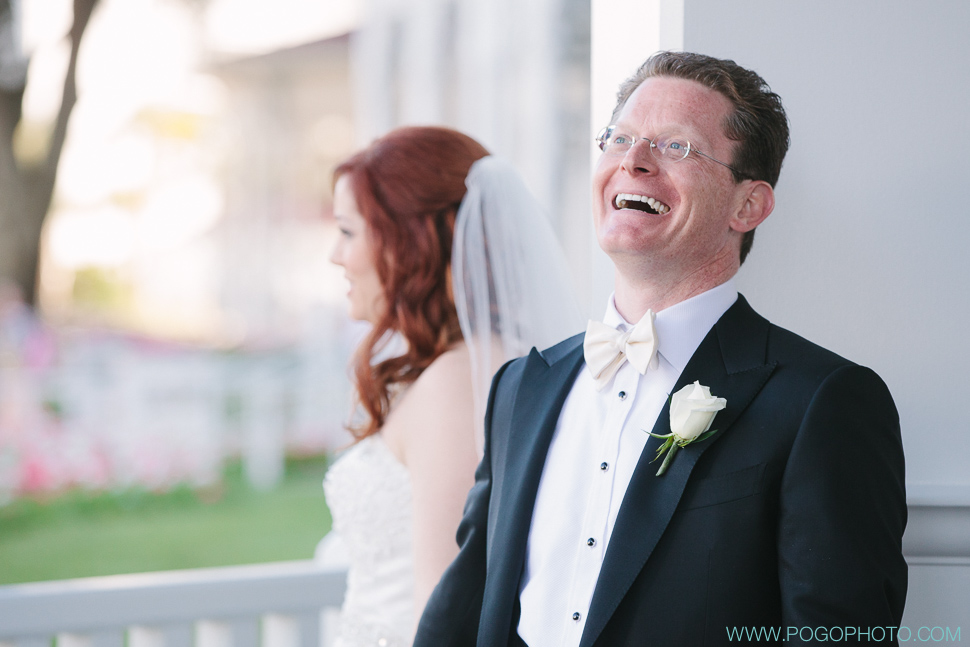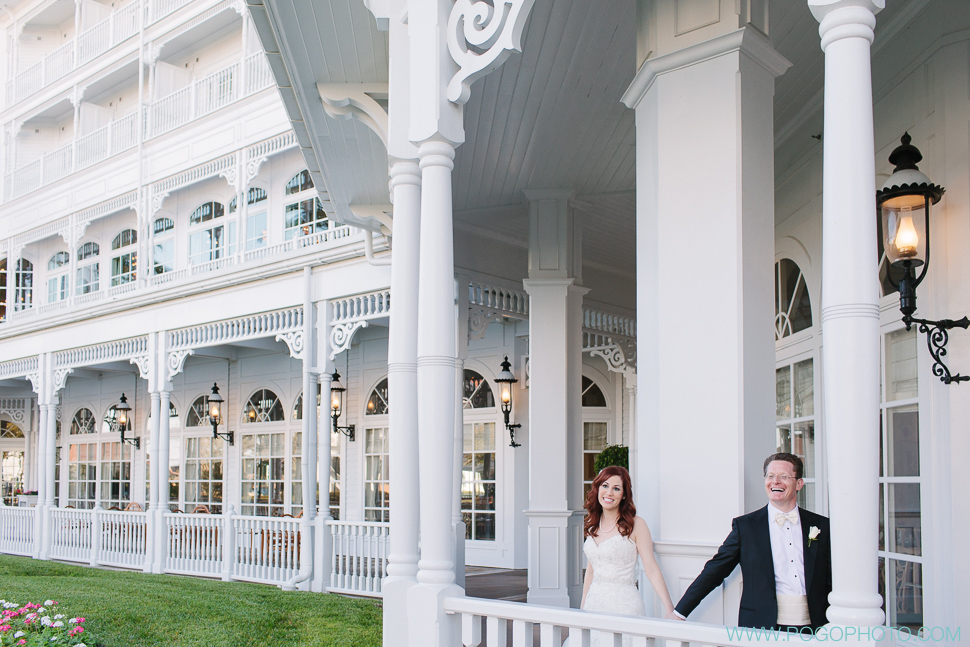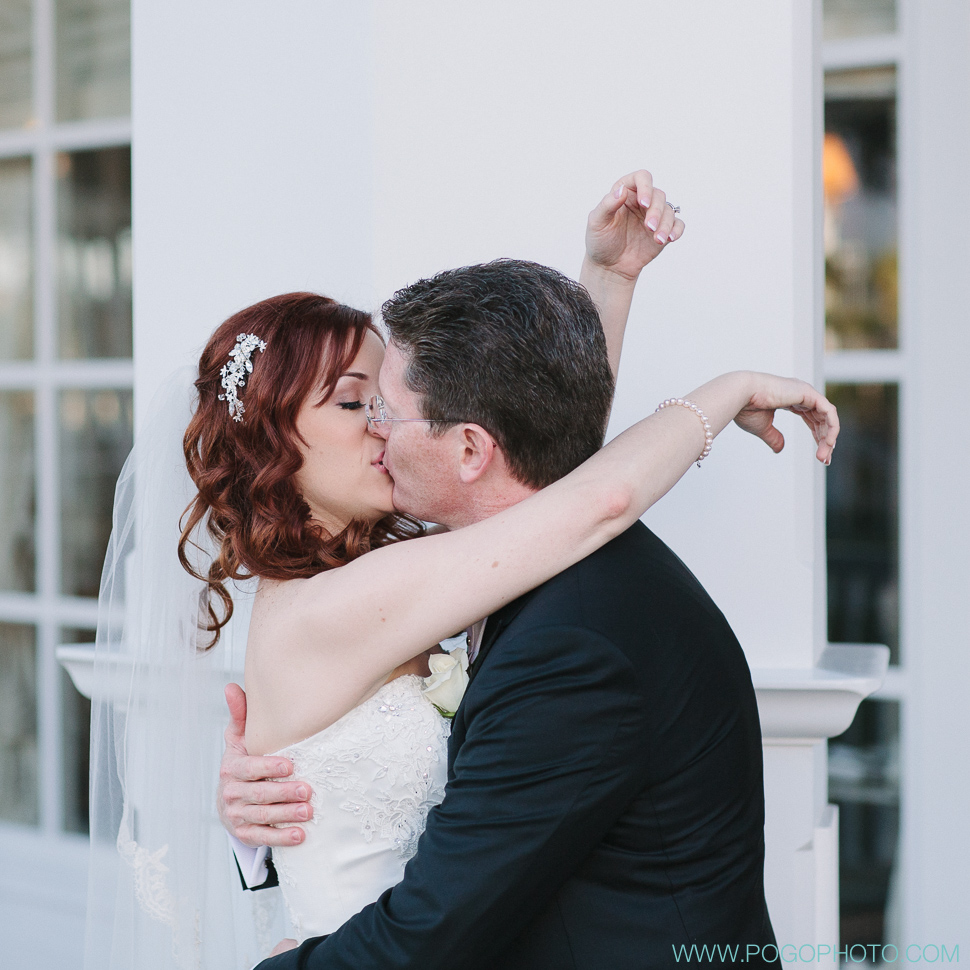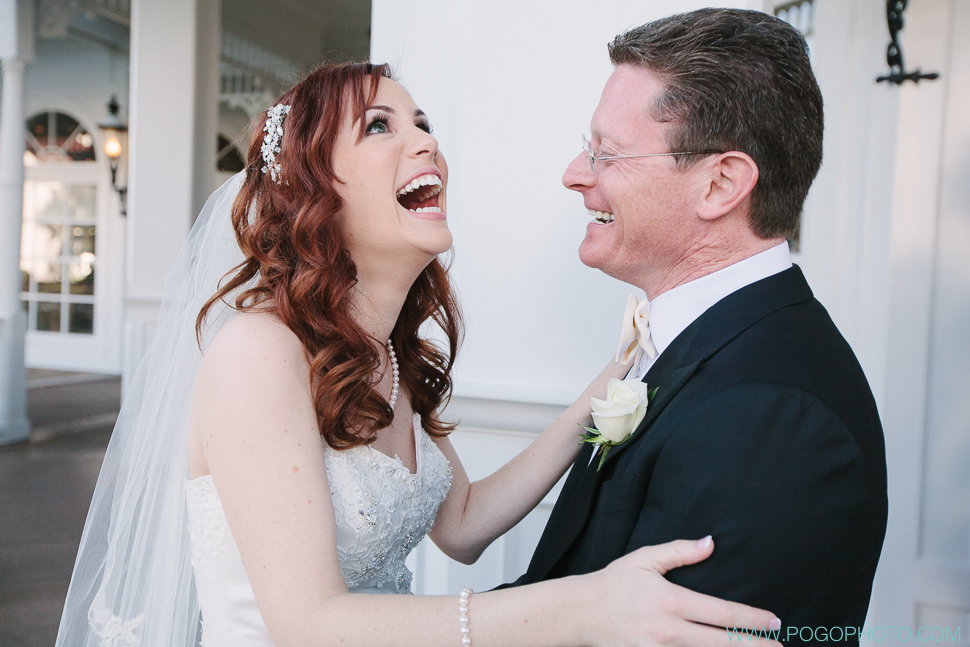 A mini first look after the big one: Gabby couldn't wait to see them both.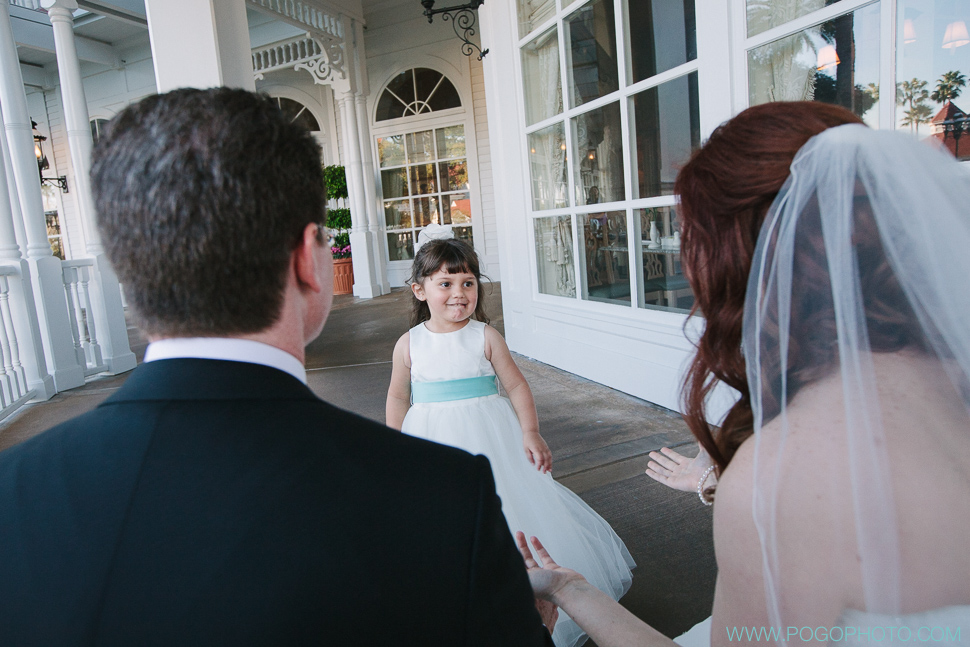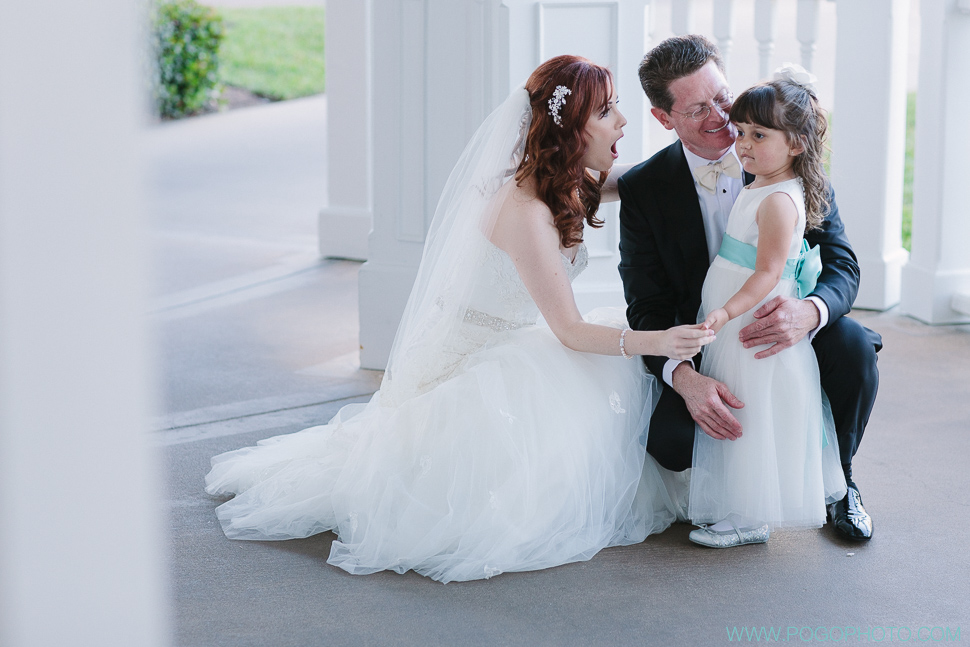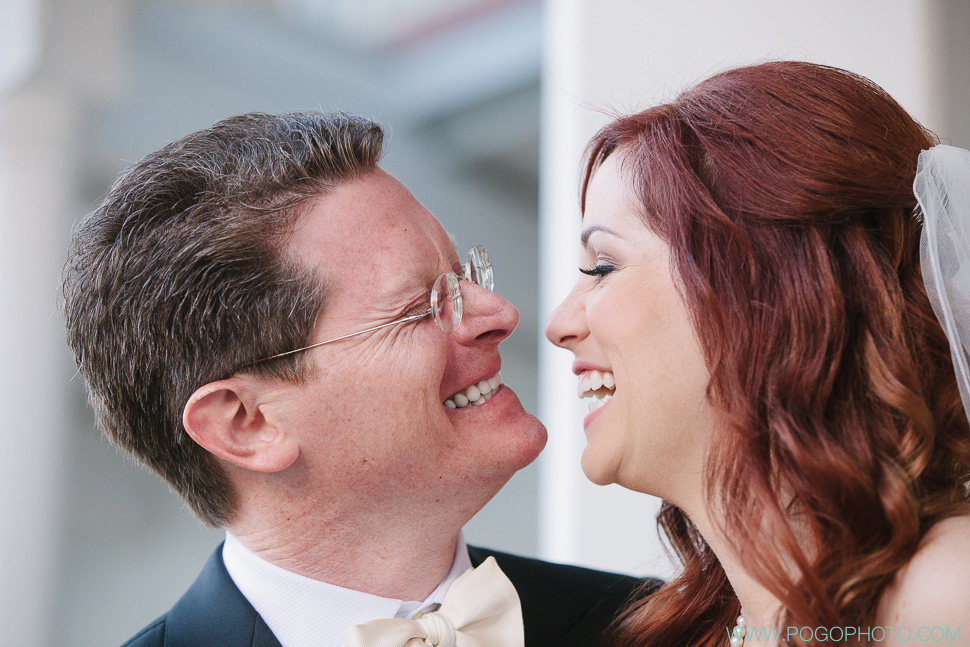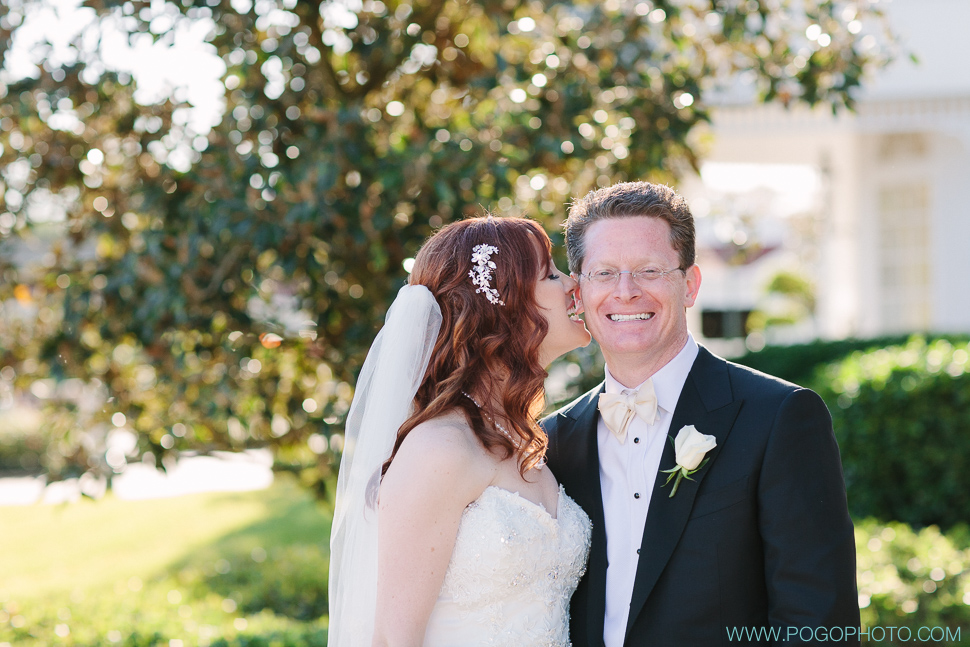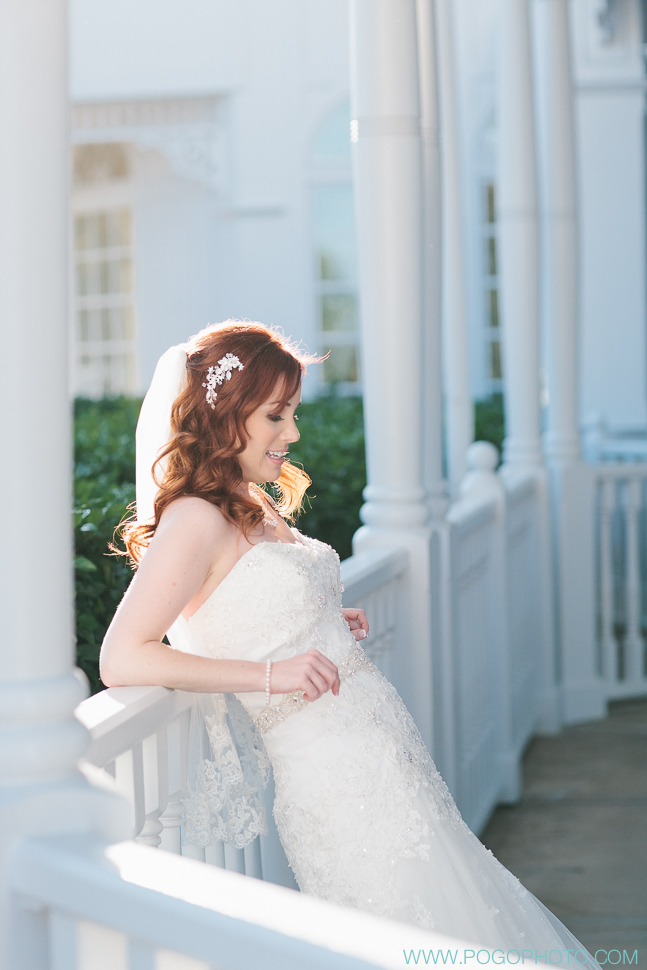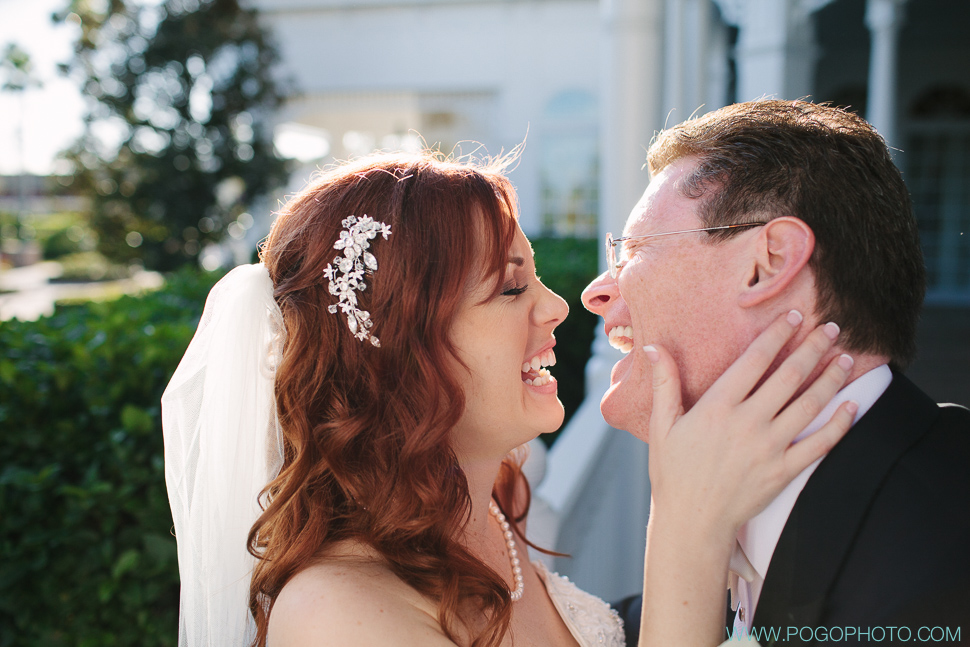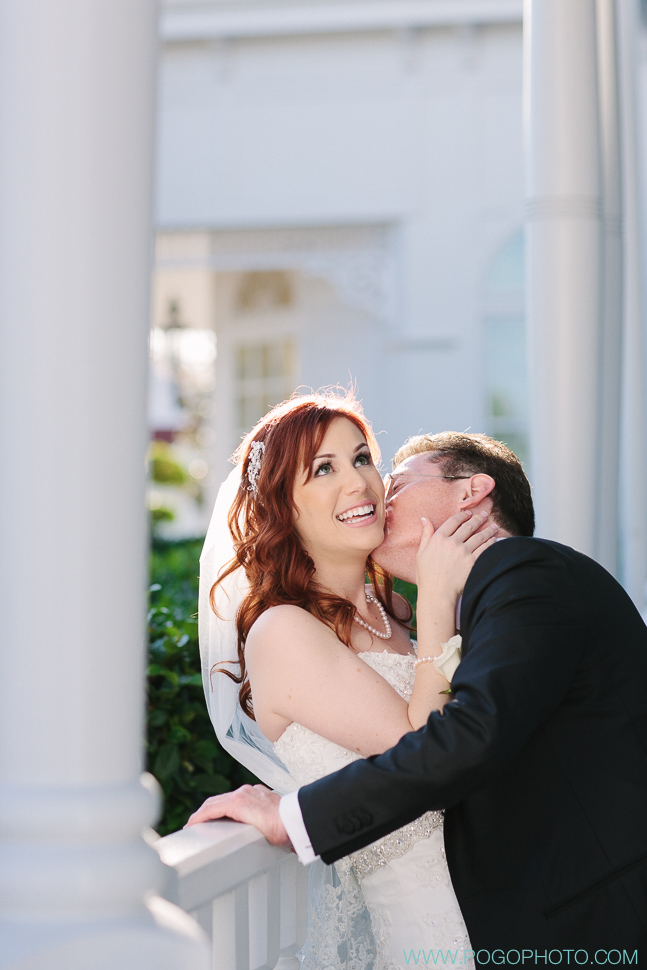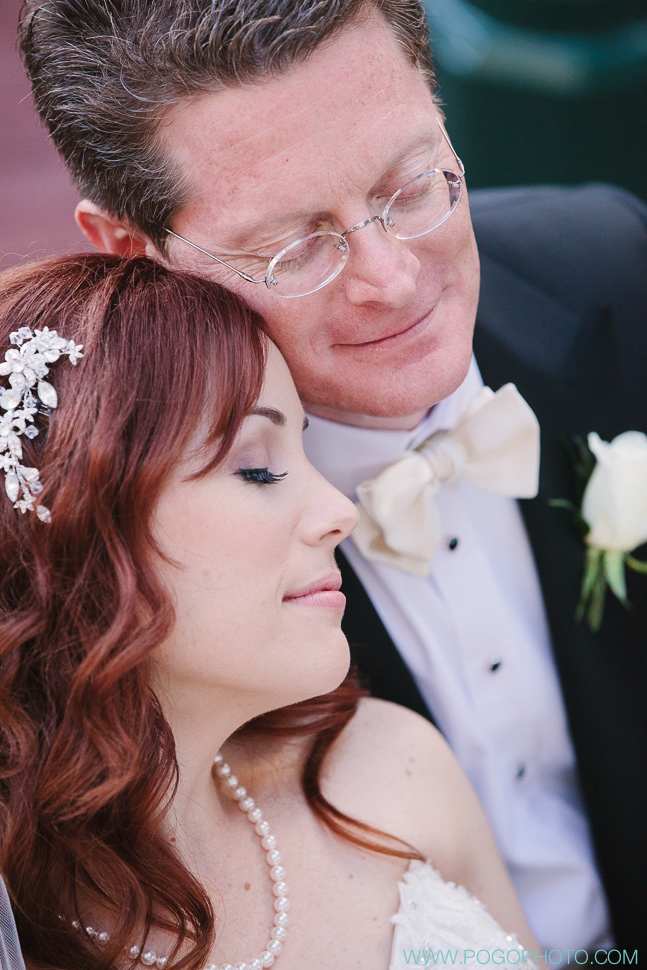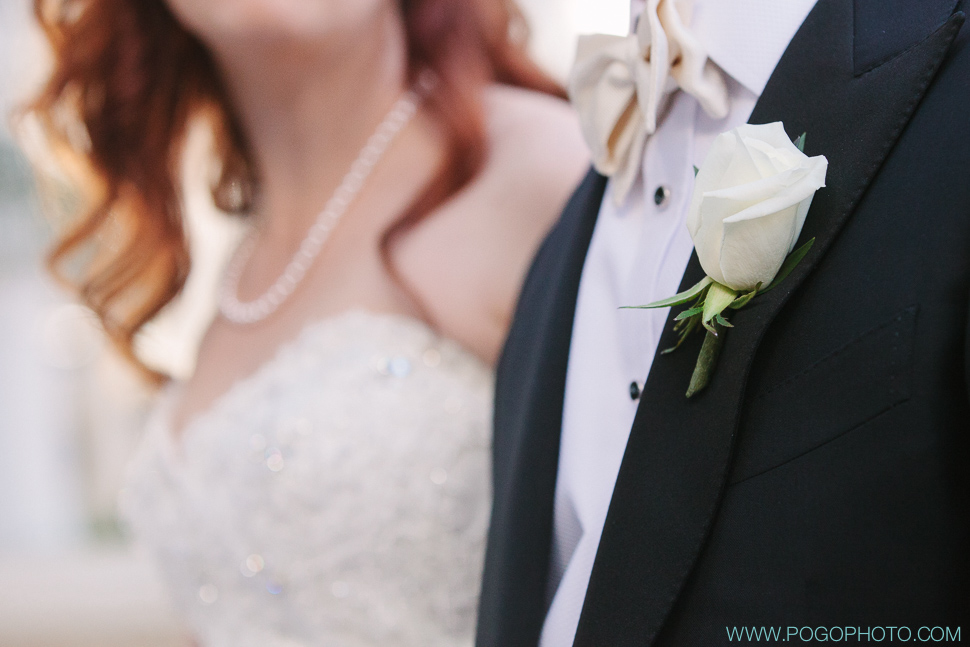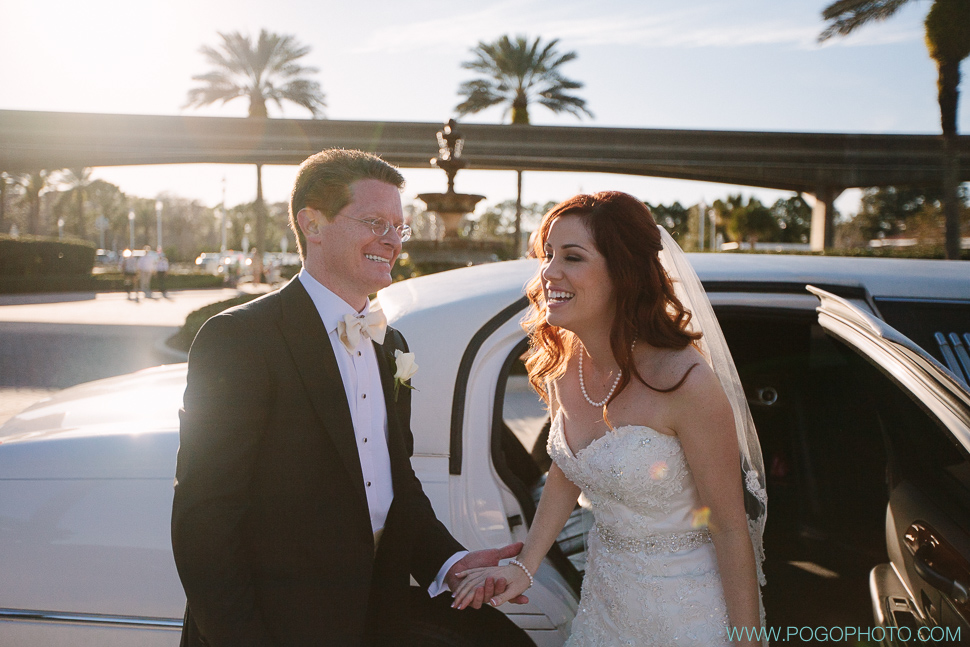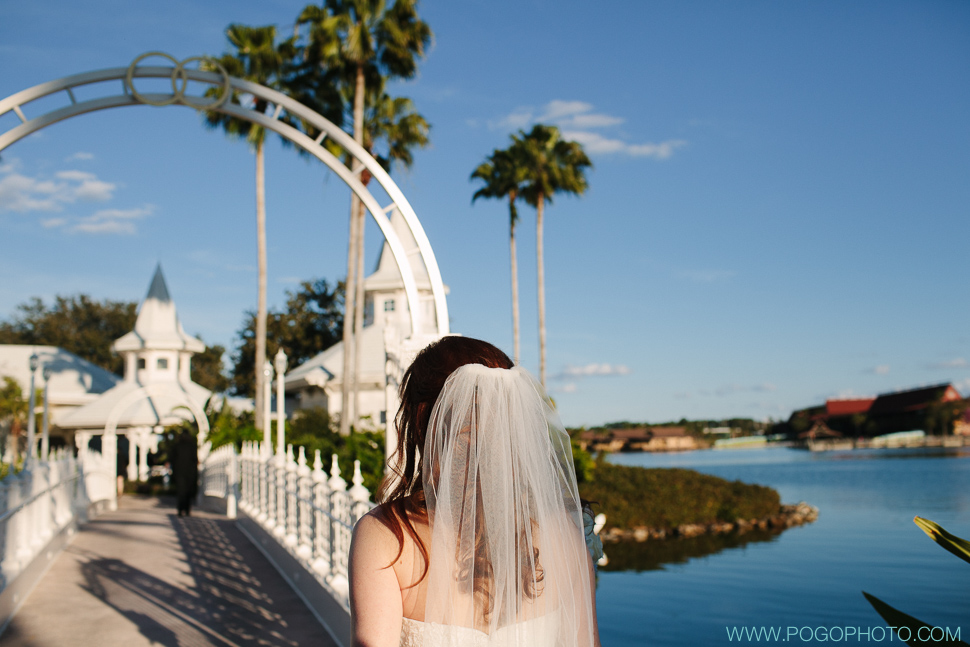 Despite Glen's delicious enticement of a Mickey shaped Rice Krispie treat, Gabby had an attack of stage fright just before she went down the aisle. Glen swooped in as her Prince Charming, gallantly playing the role of flower girl himself (much to everyone's delight).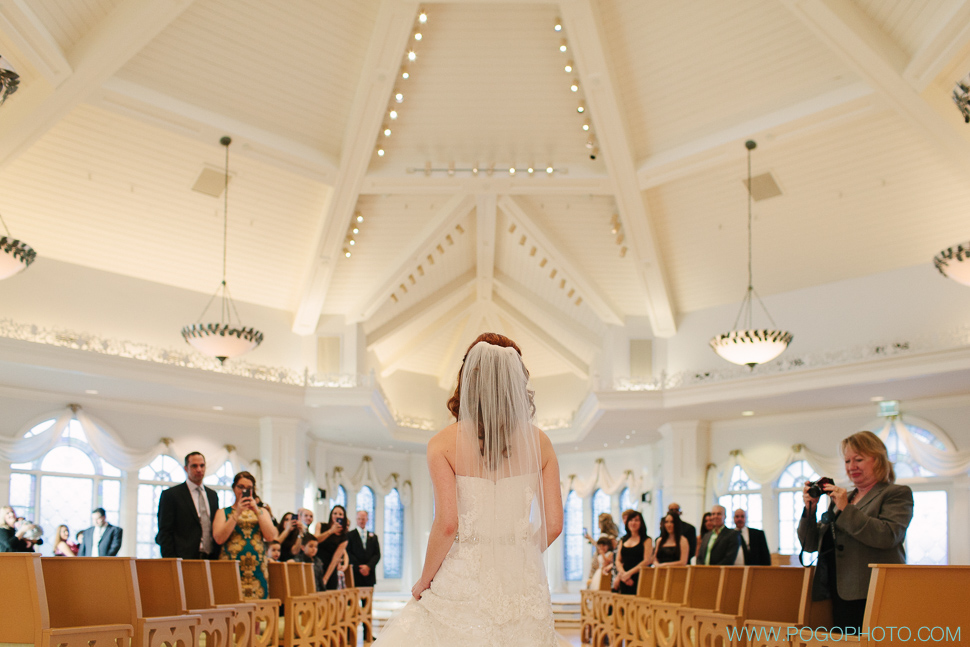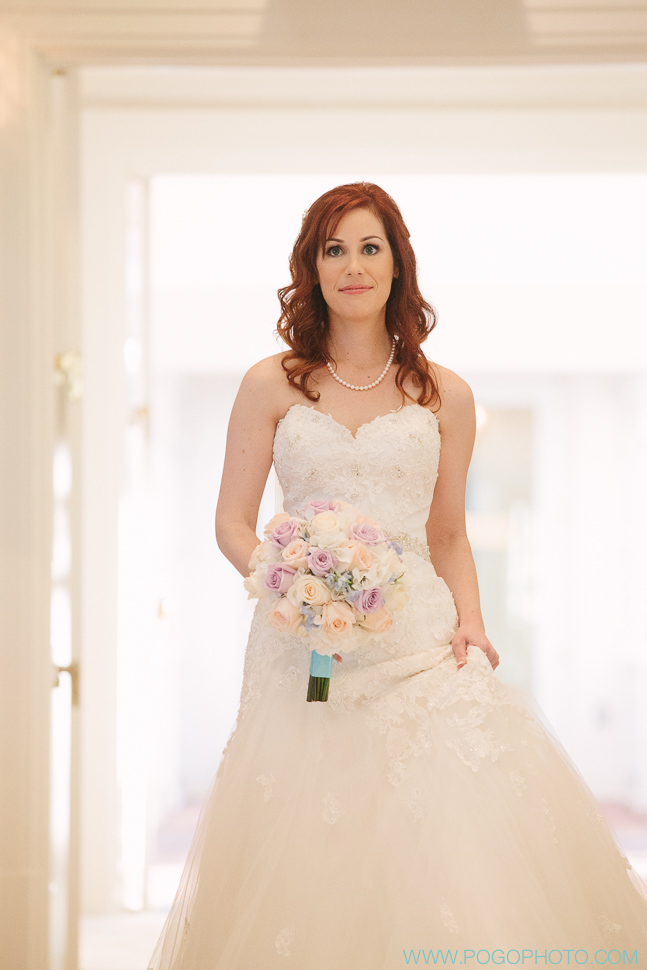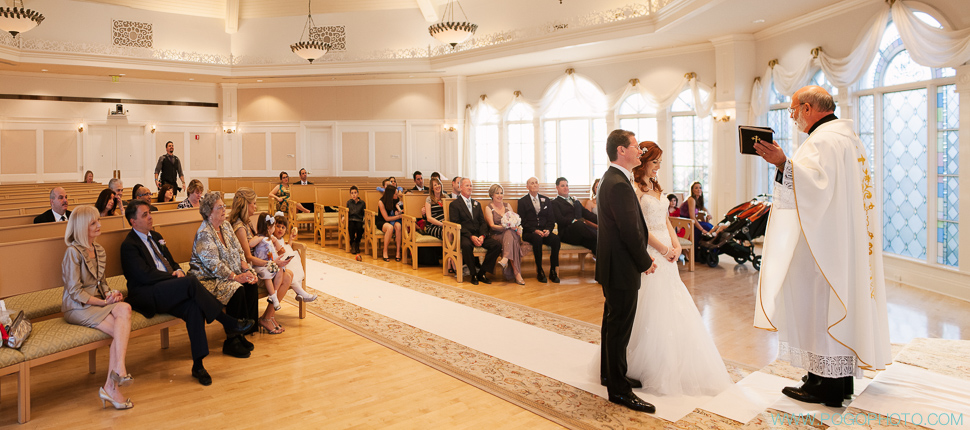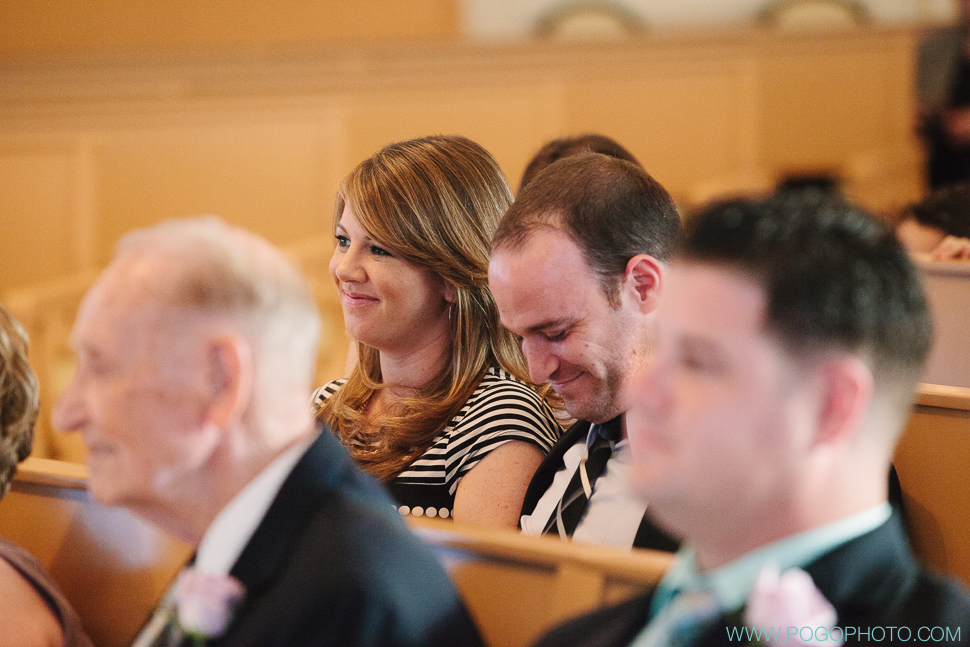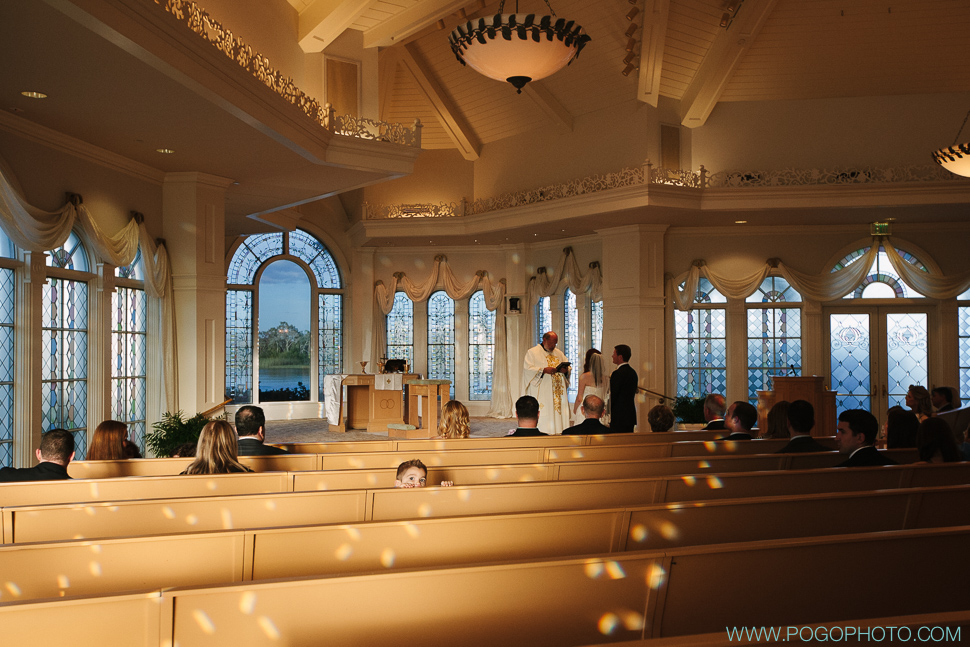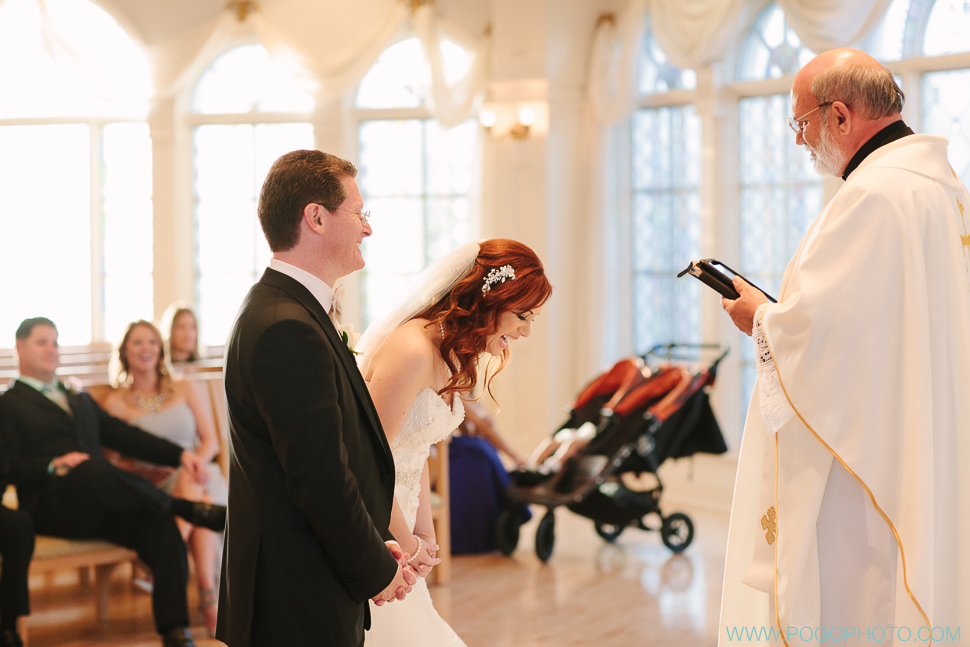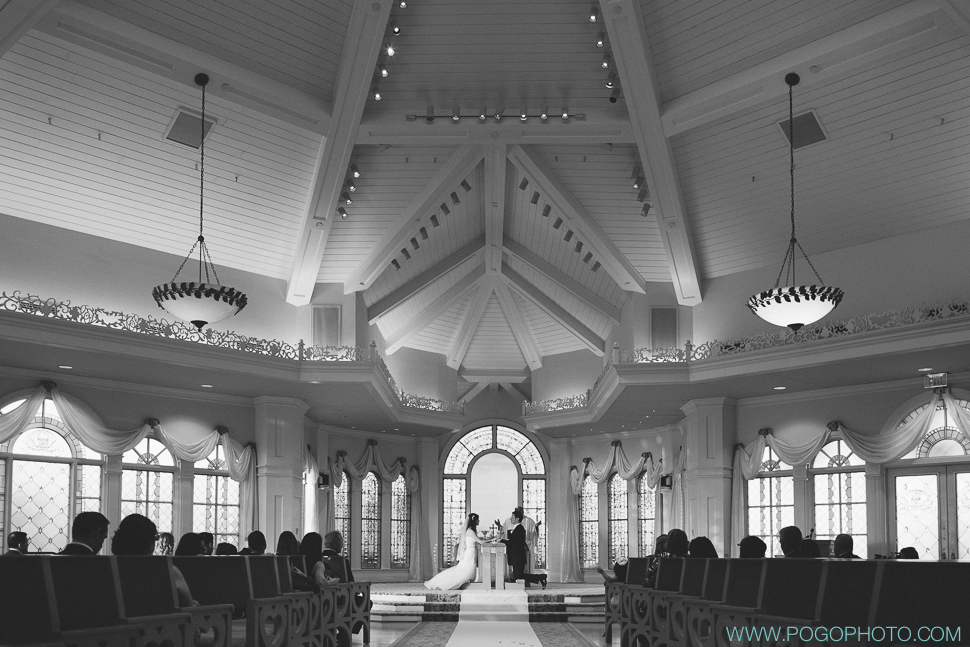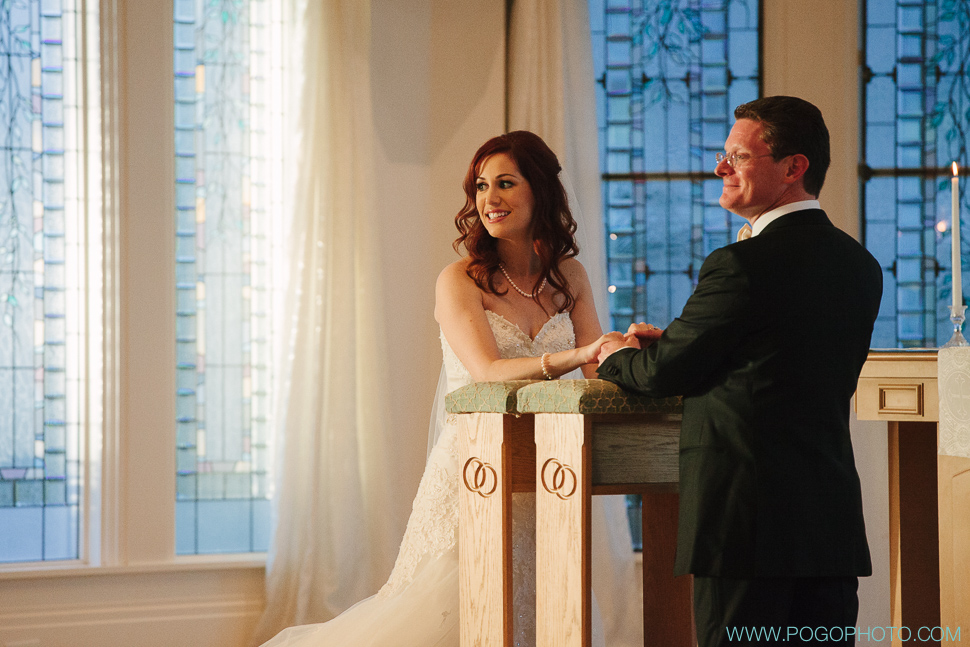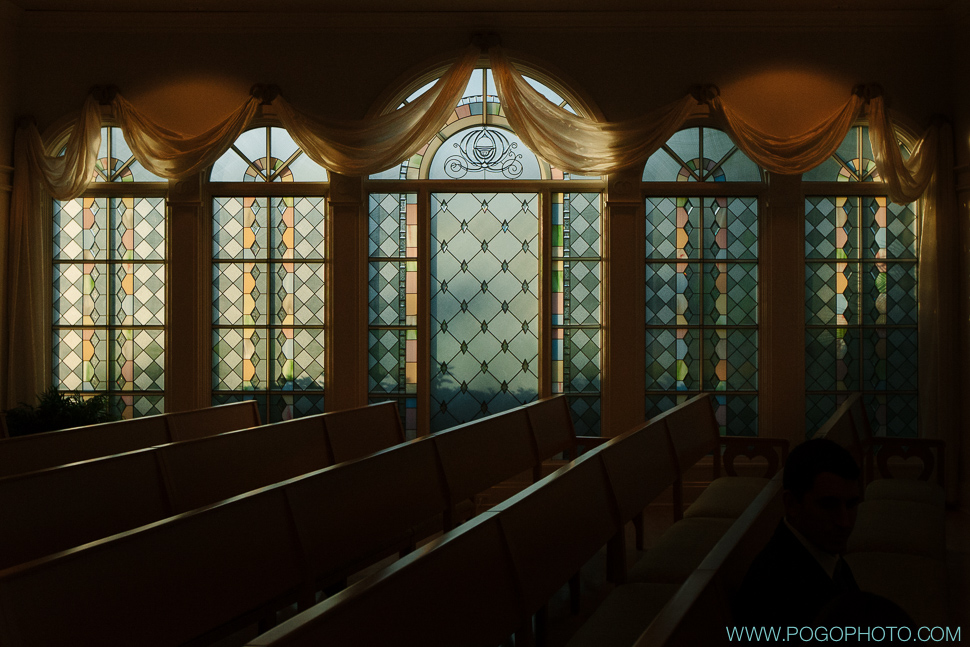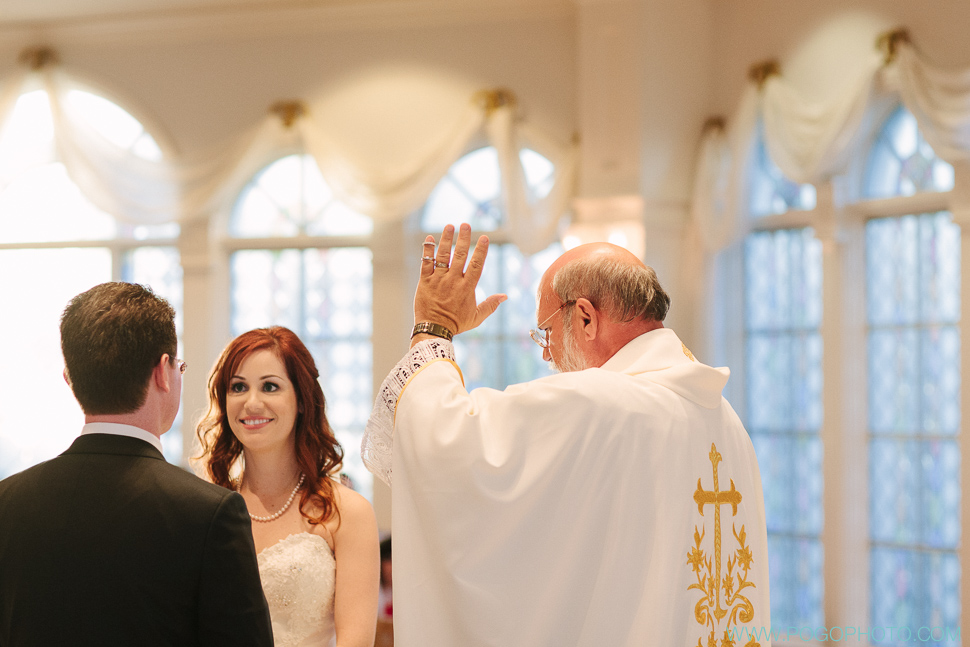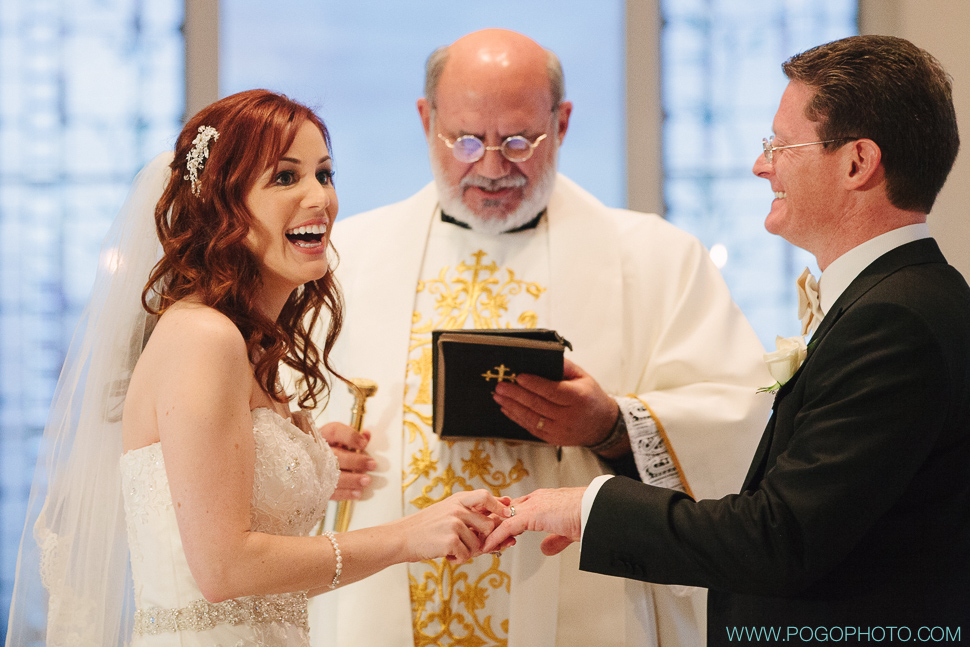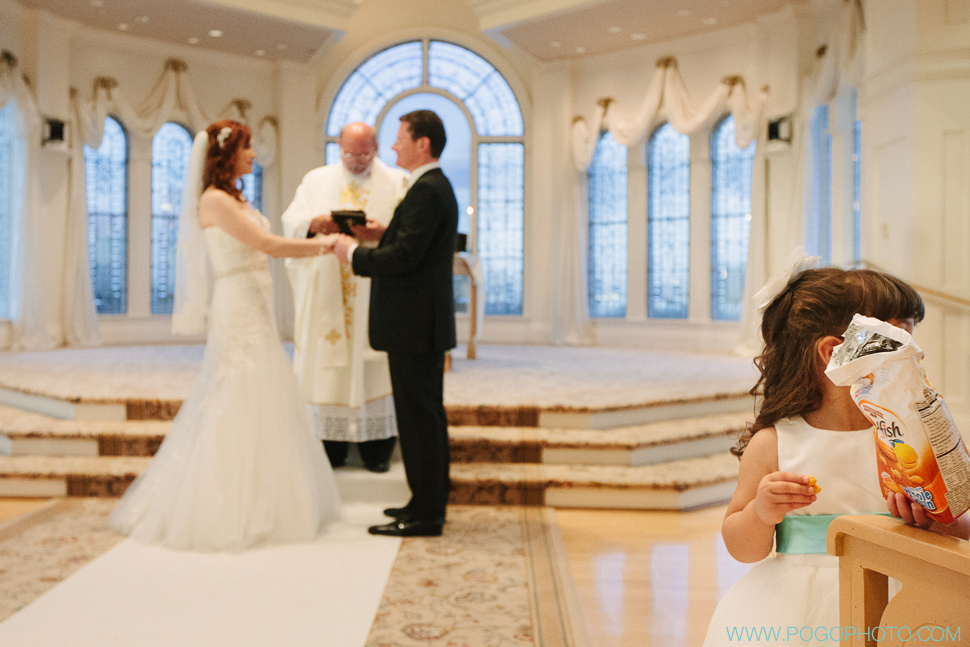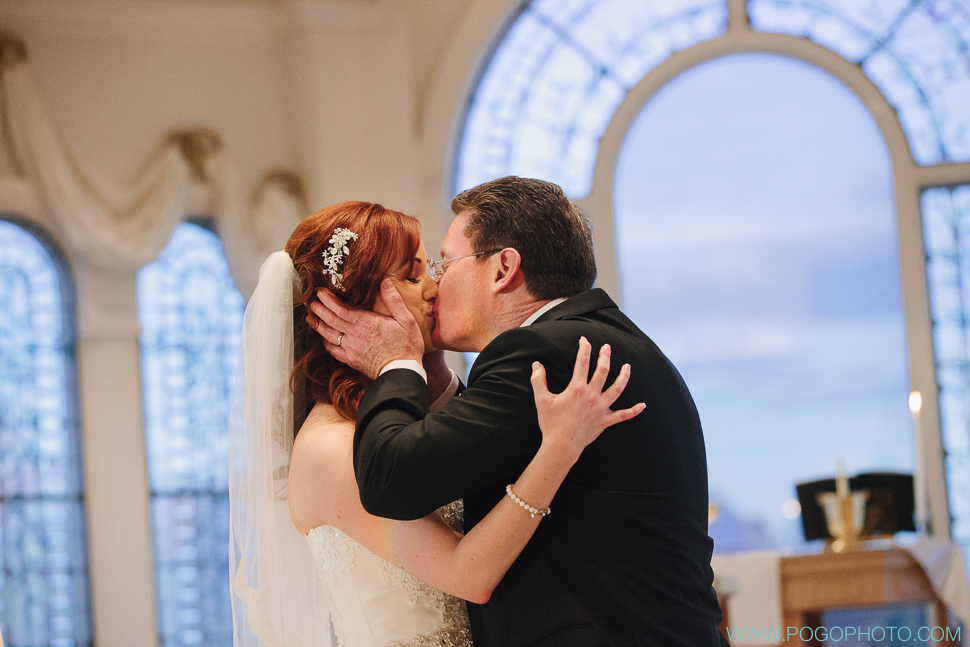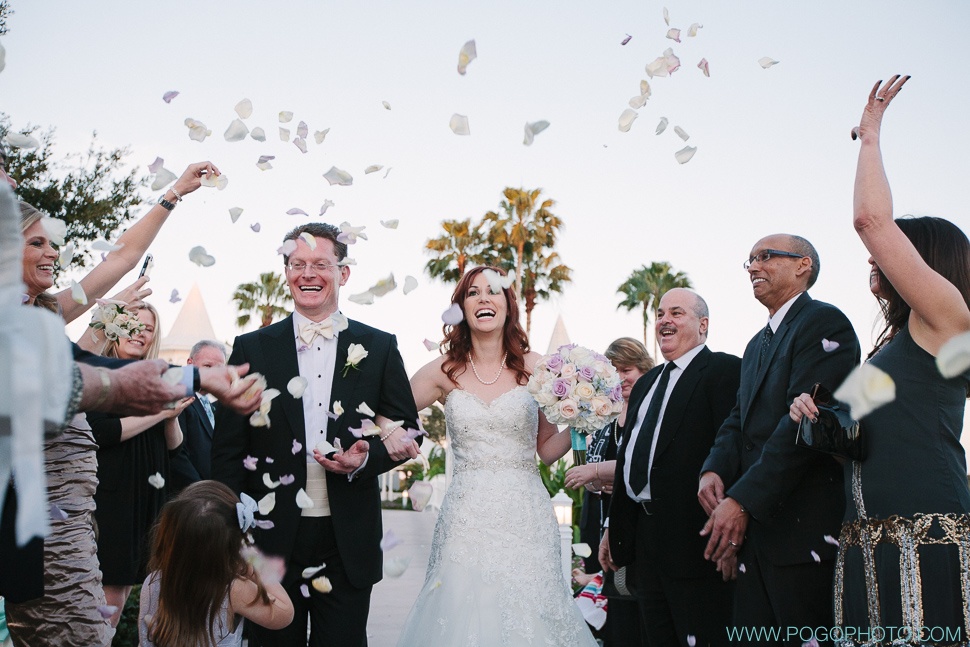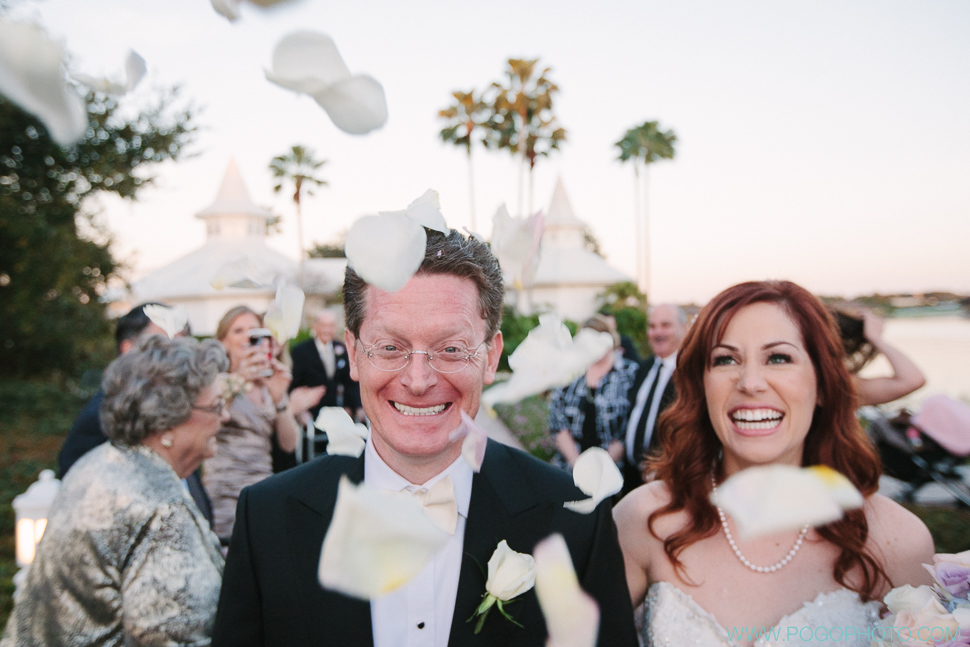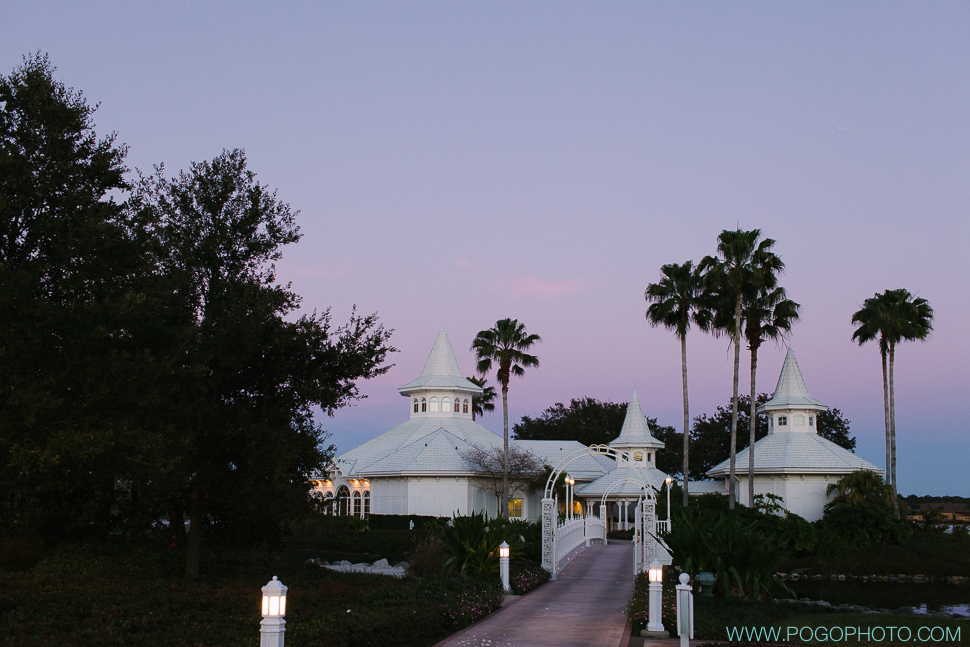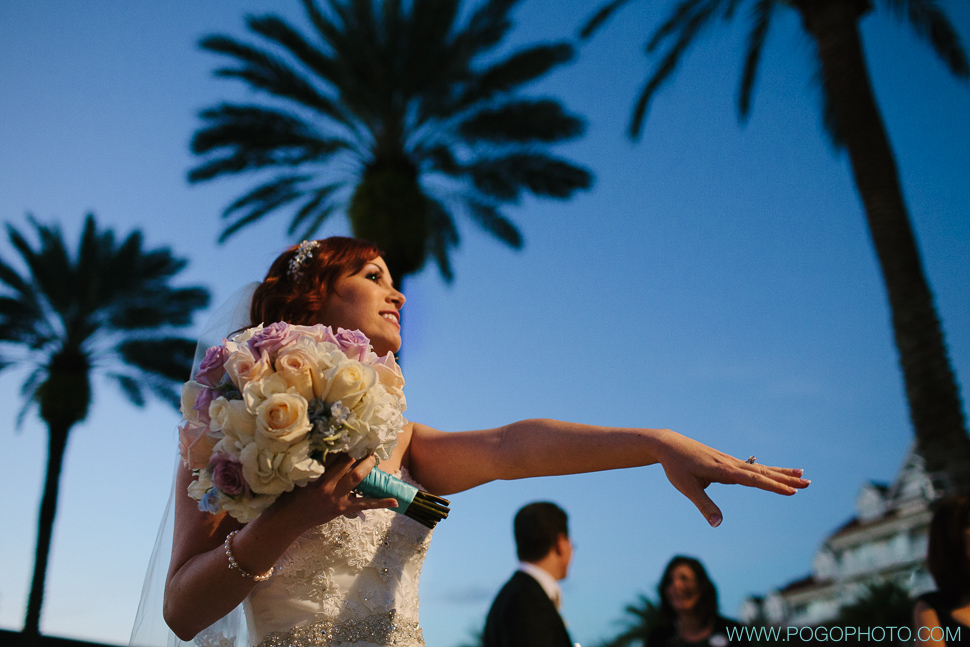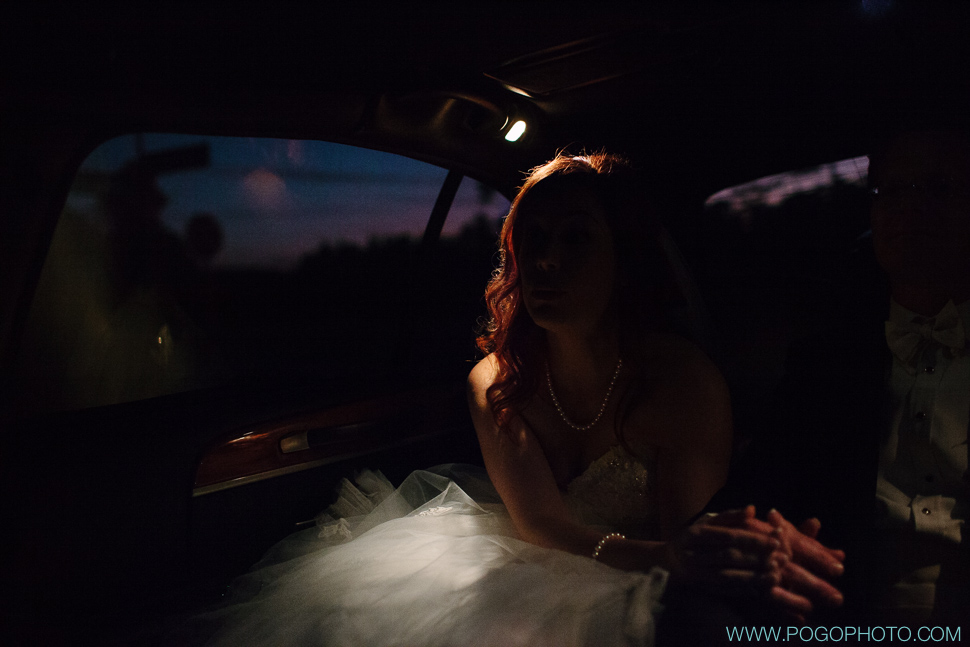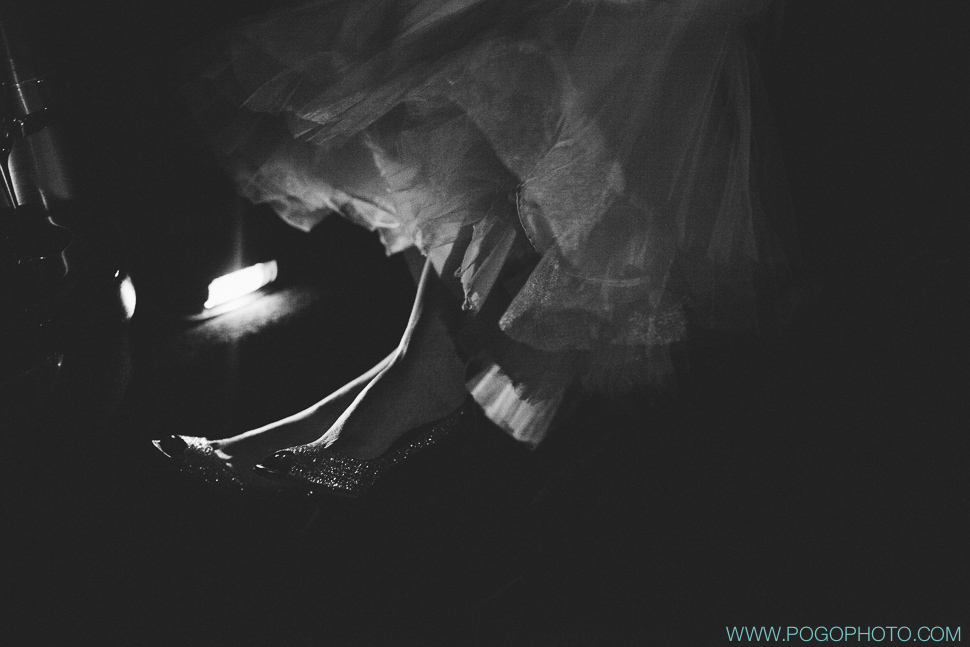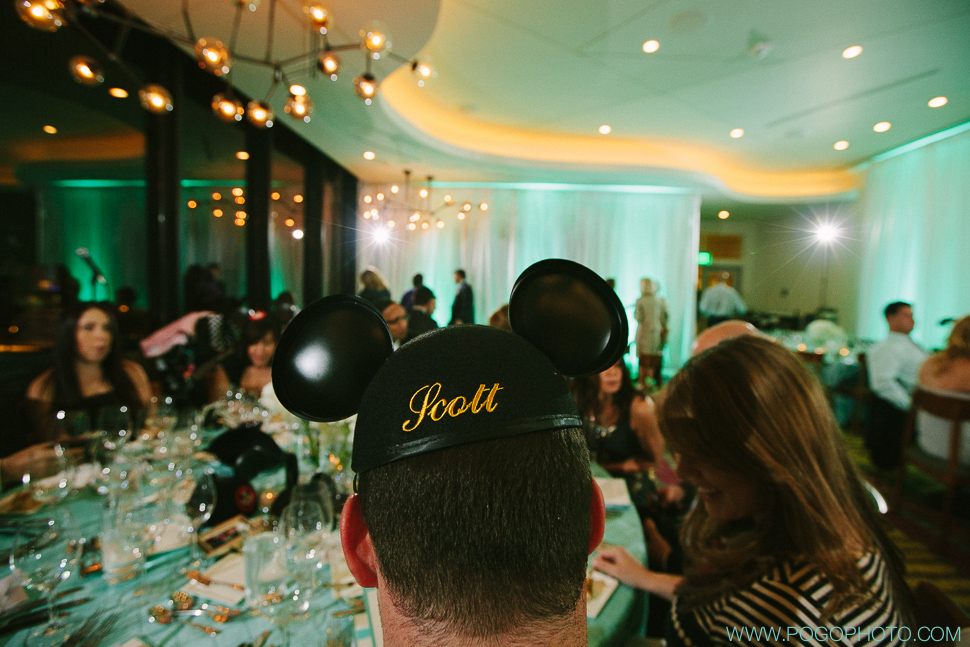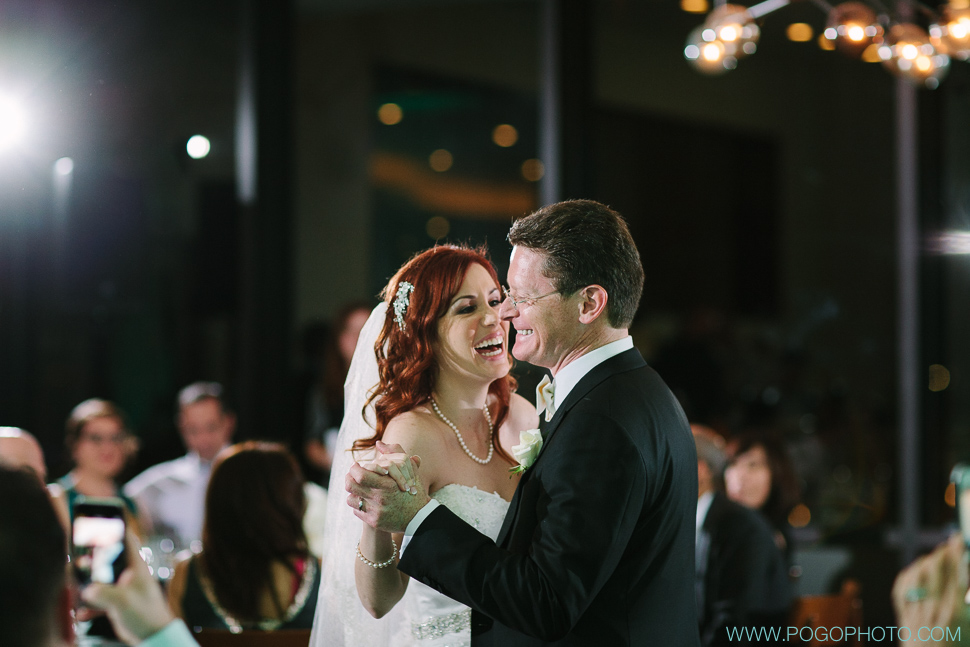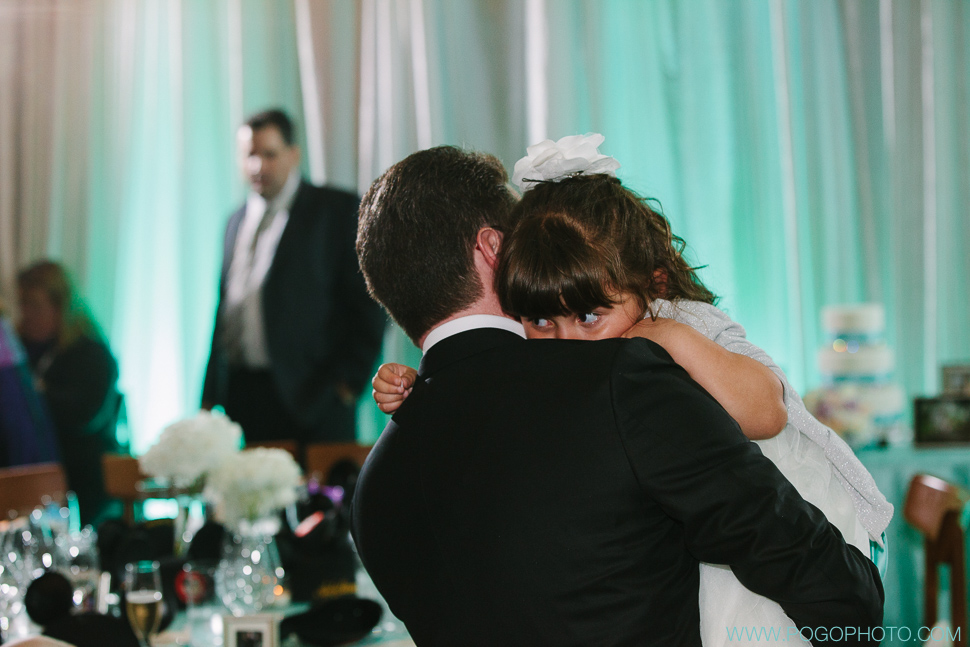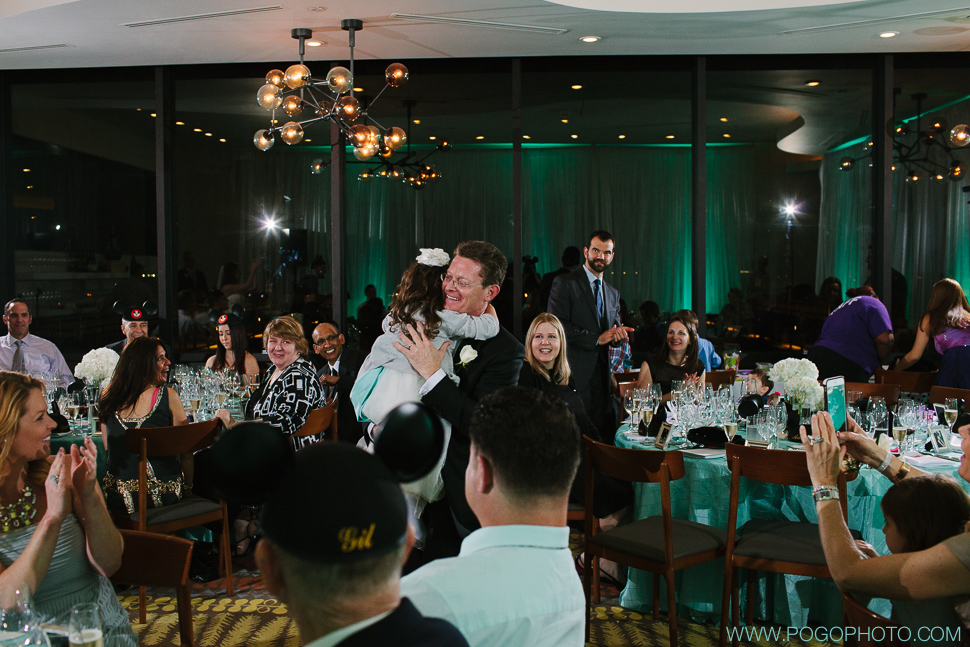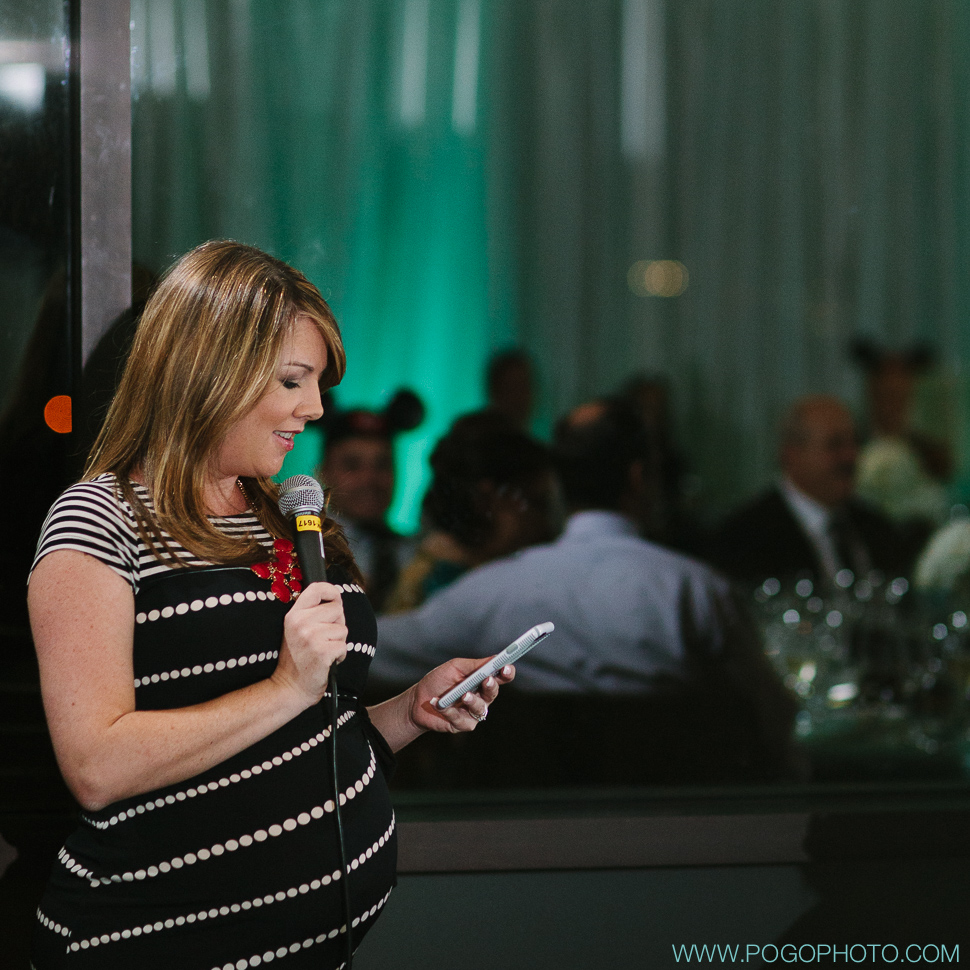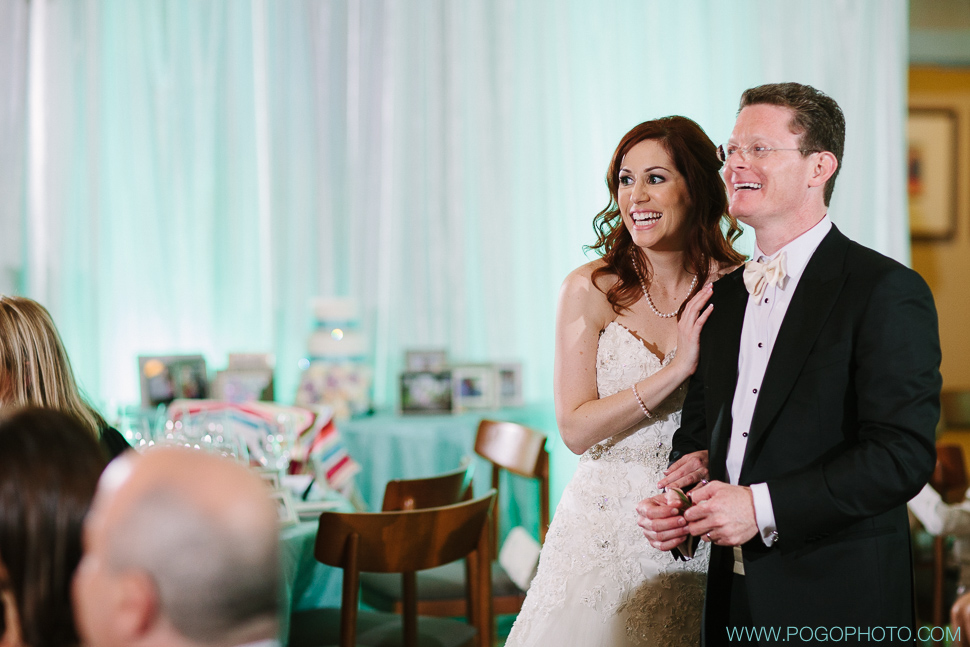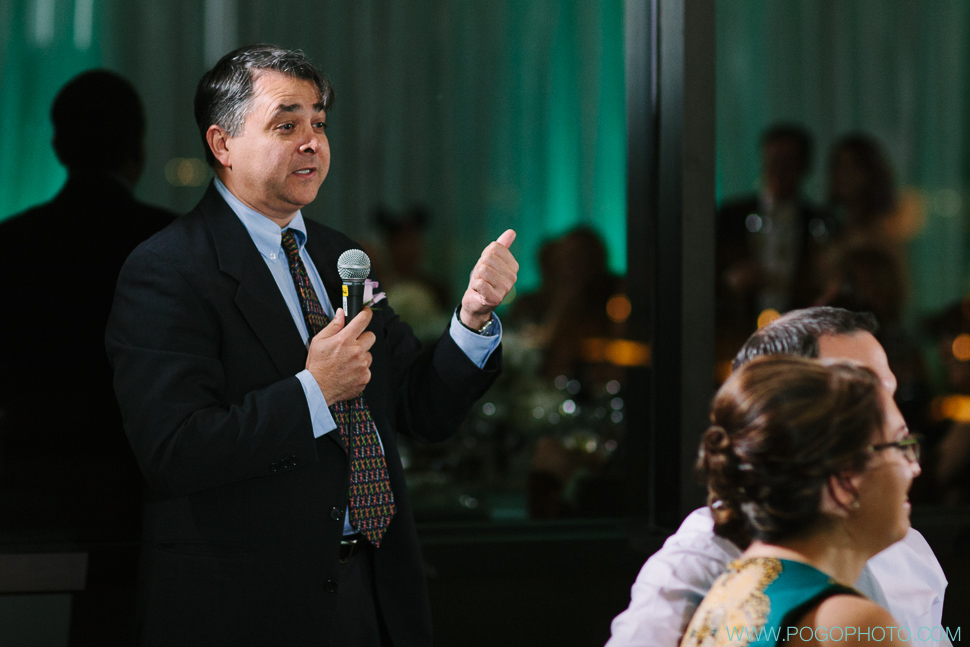 Best idea ever: a kid's table filled with toys and monitored by child care professionals. Kids had a blast and the adults could relax!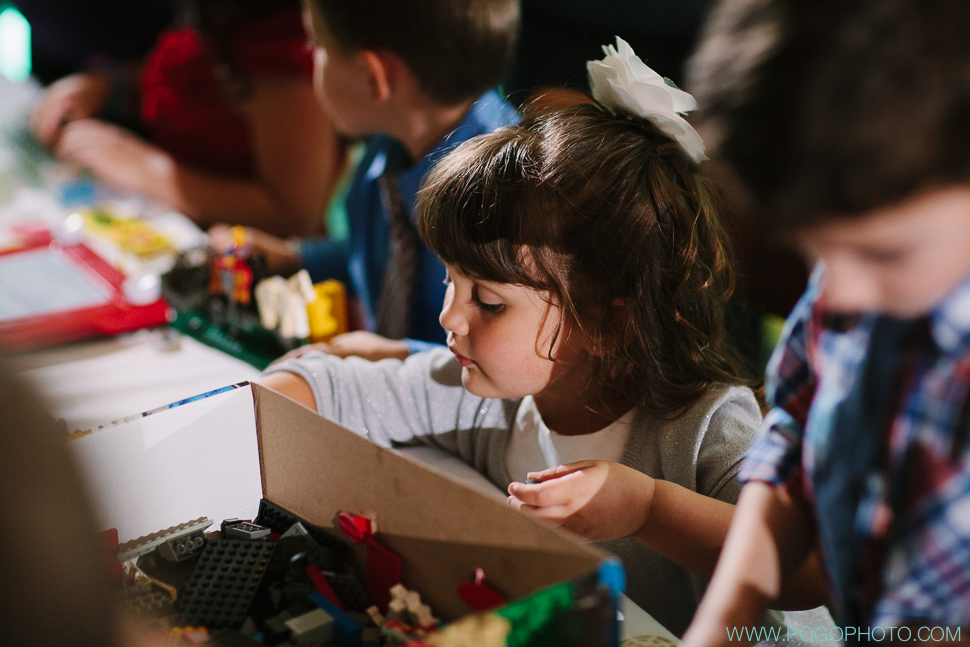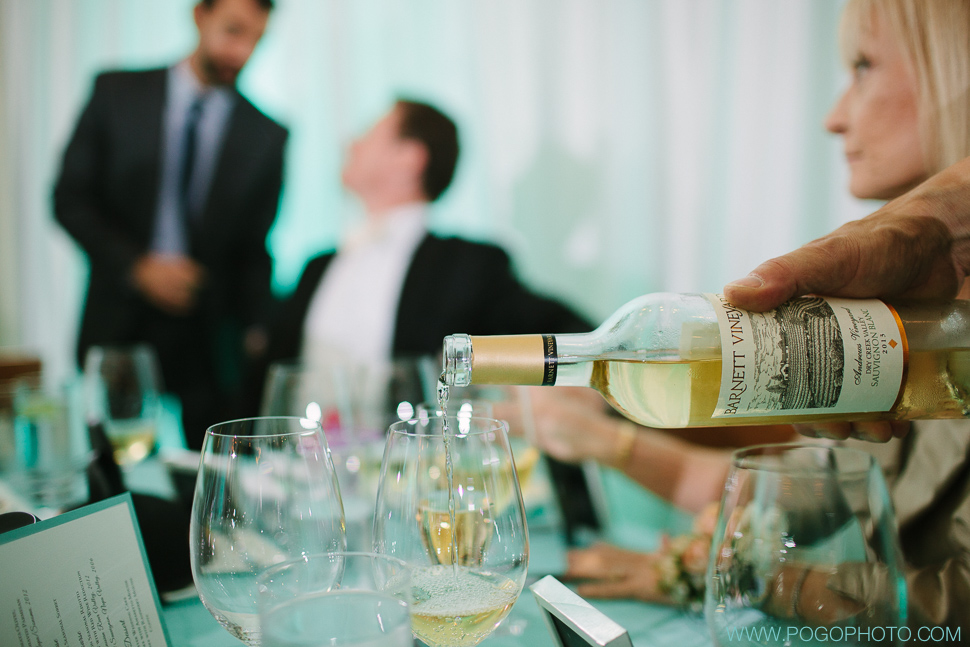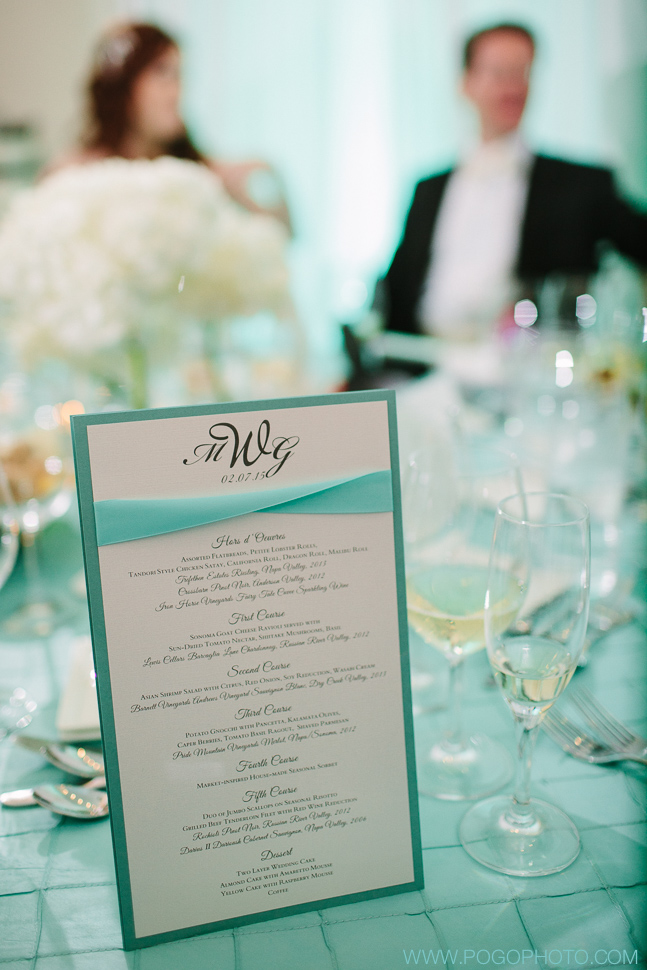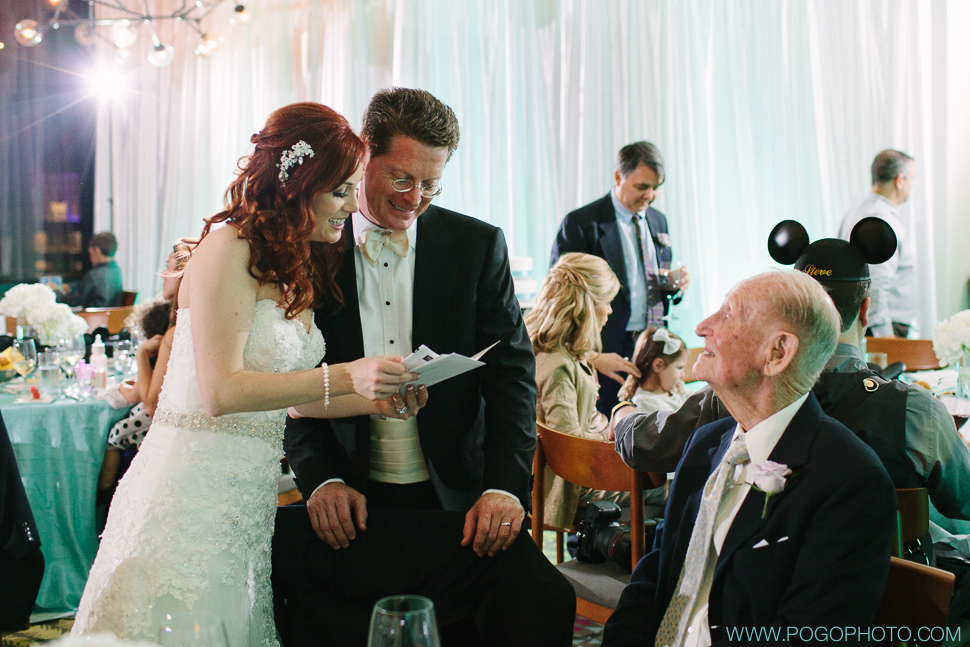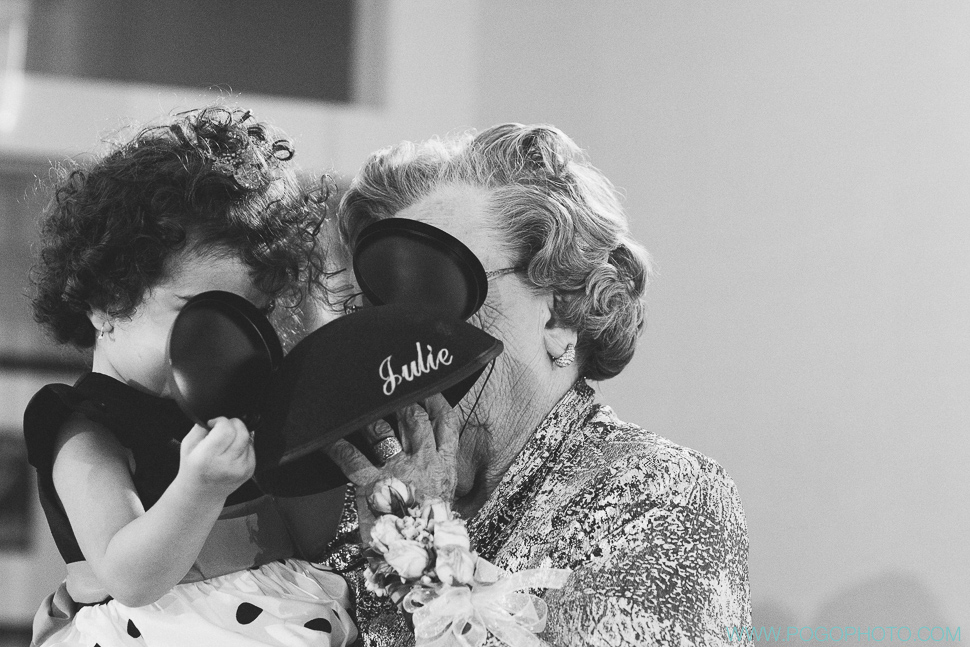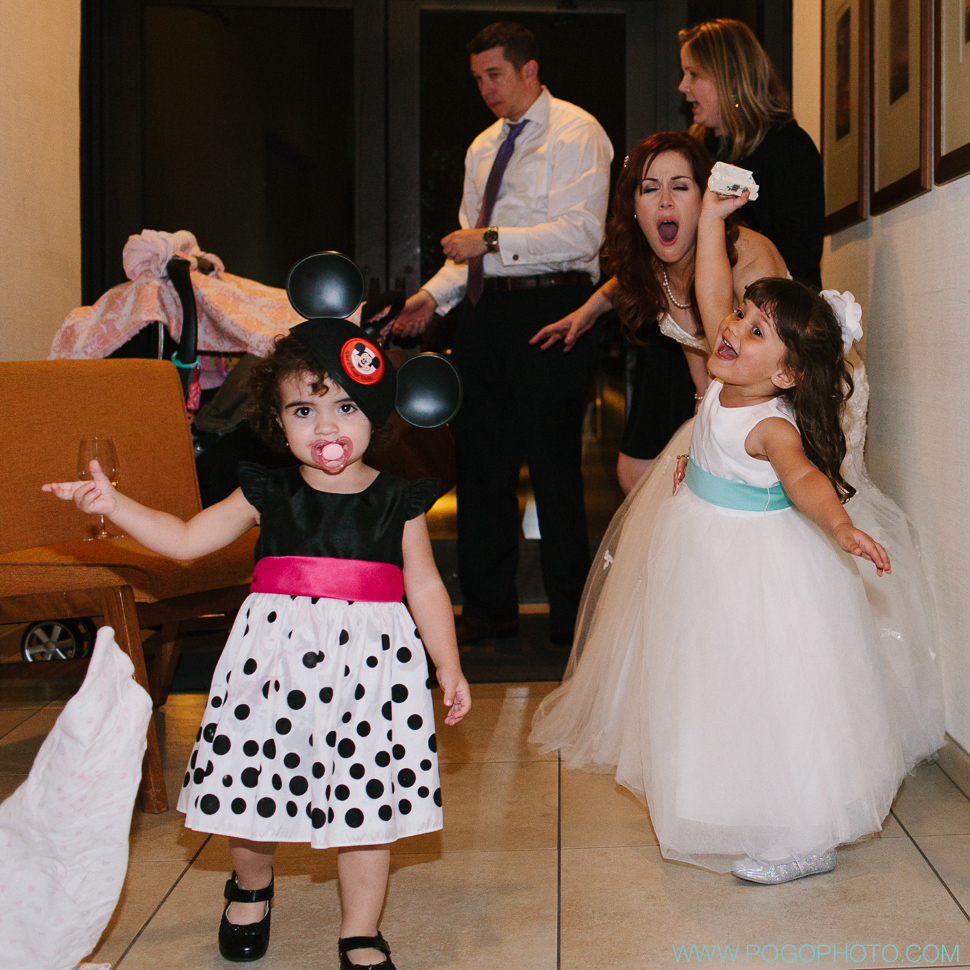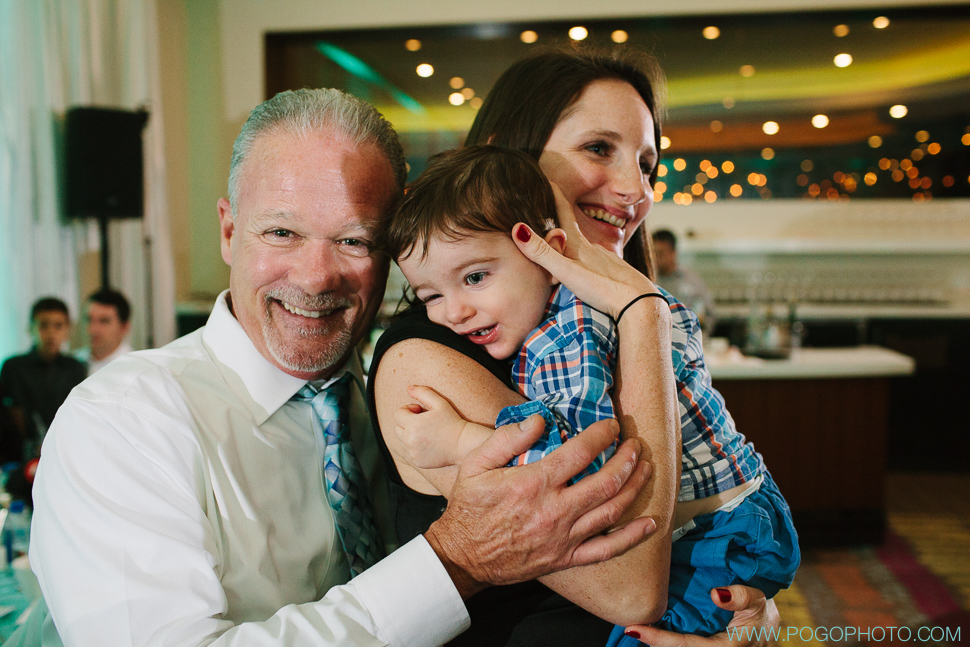 Toward the end of the reception we were all surprised by the appearance of Mickey + Minnie, dressed as an adorable bride and groom! Here's our favorite moment from their visit– there are so many more to come.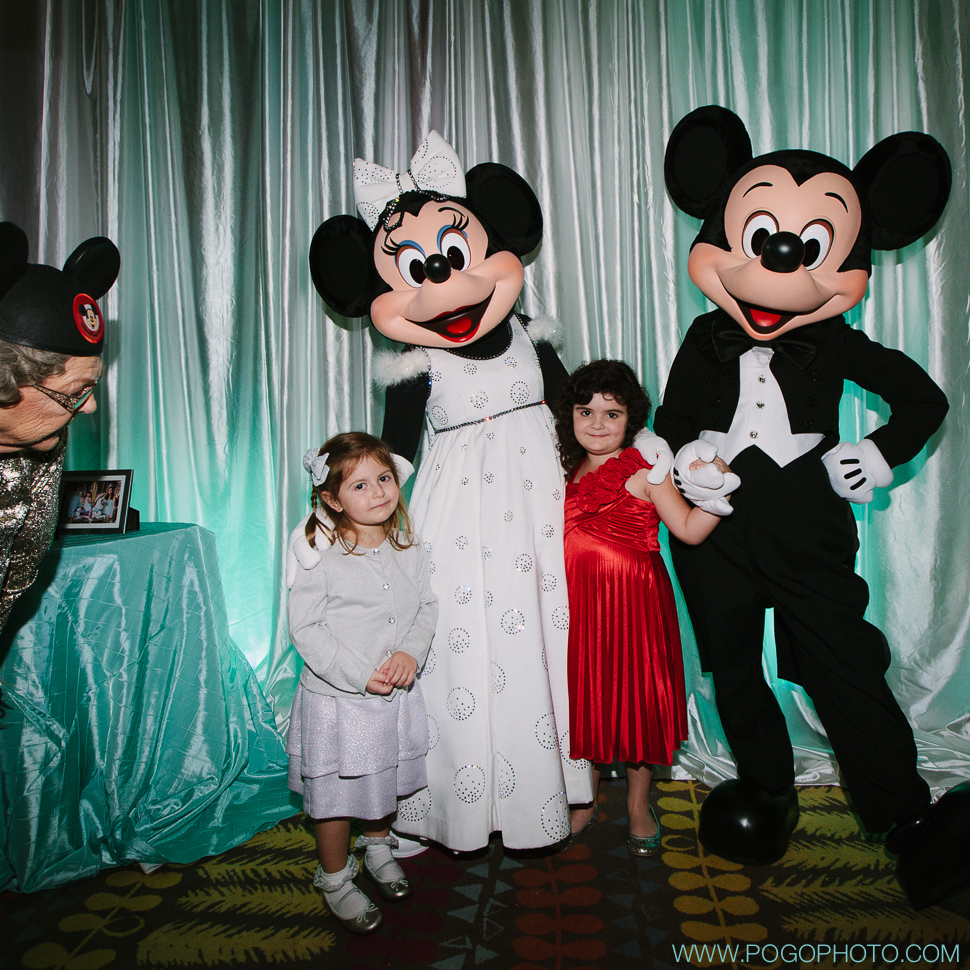 One of the coolest things about dining at California Grill is the outdoor decks you can view the evening fireworks from with your dining partners. (Of course everyone wore their customized Mickey ears– yes, we wore ours too.)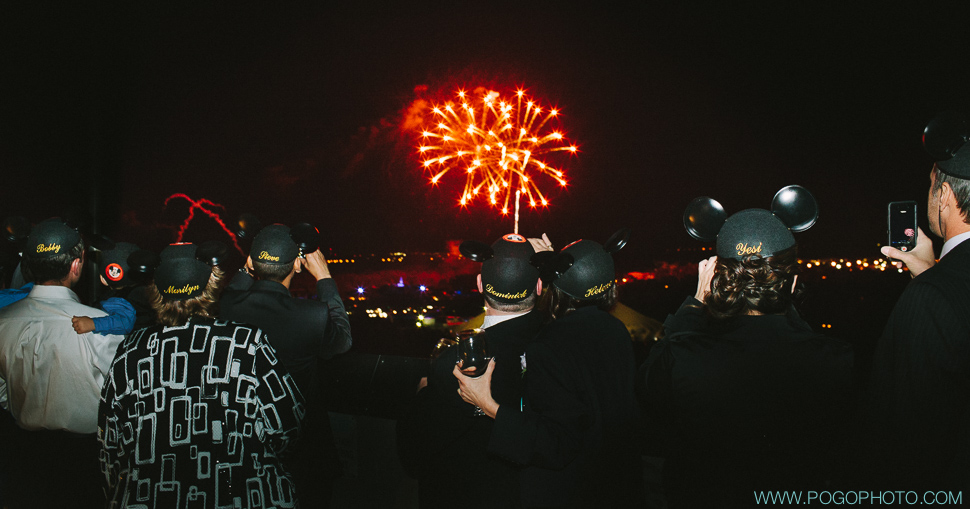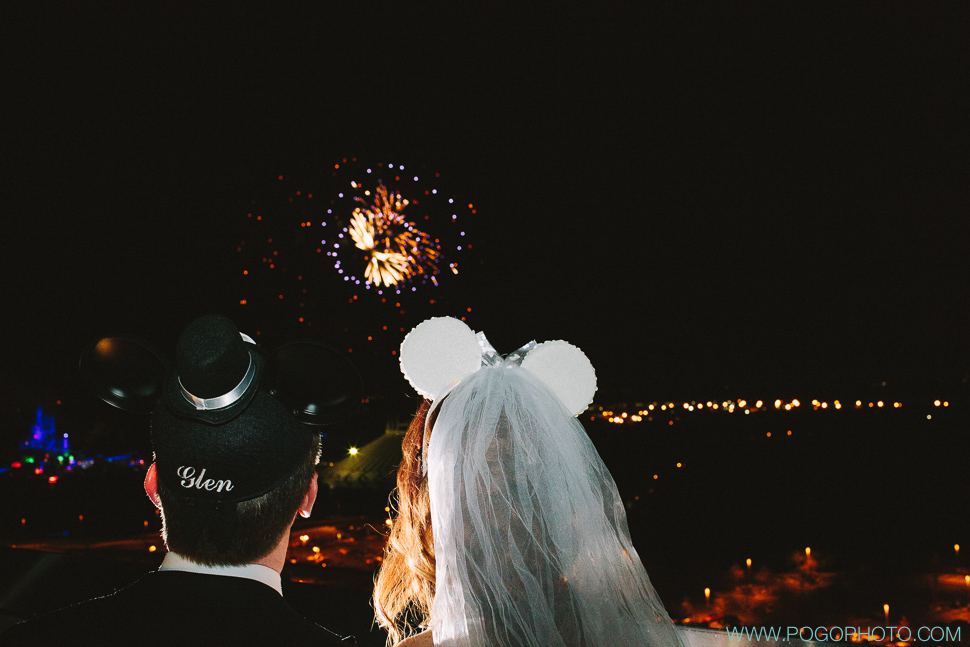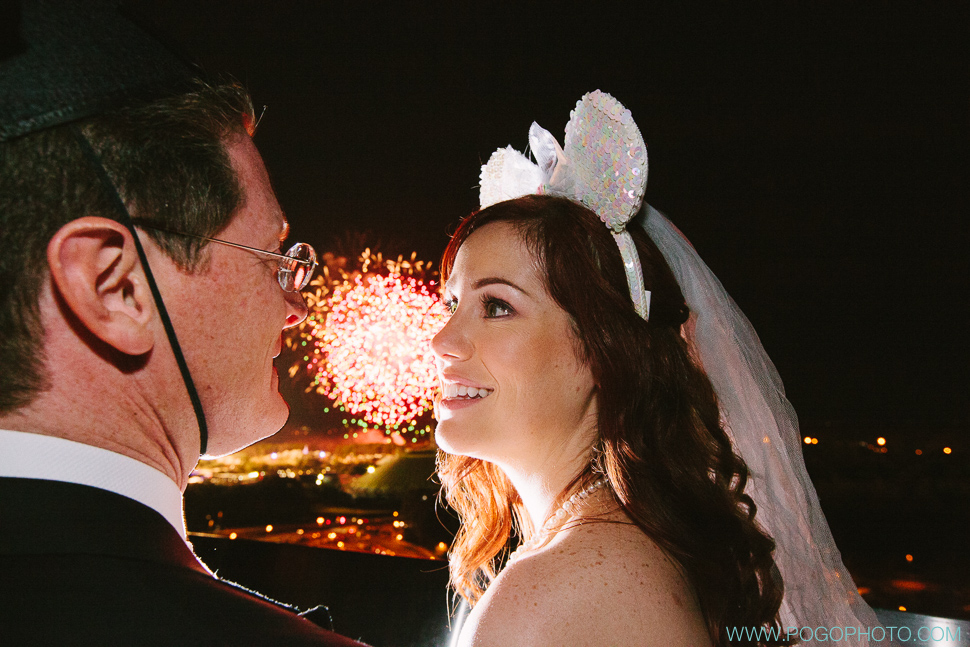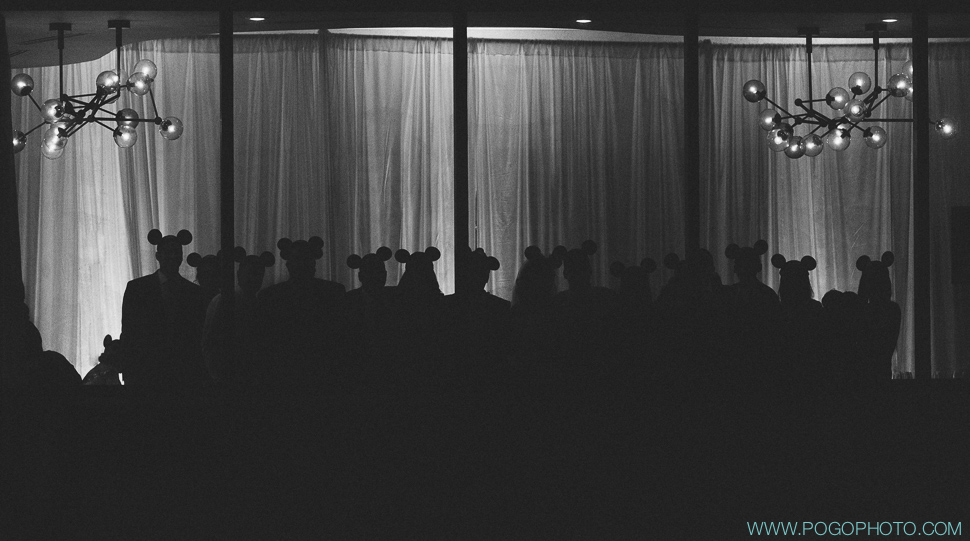 After the party wound down and everyone said their goodnights, we changed into running shoes and threw on sweaters (and Megan changed into a different dress– one a little less likely to get caught on things). Then, chatting and skipping through the chilly night, we took advantage of Magic Hours (one of what seems to be many advantages of staying at a Disney resort), riding roller coasters and laughing like crazy people until 2am. (Yes, we took cameras on roller coasters. No, it's usually not feasible to actually shoot while riding one! Teacups, though…)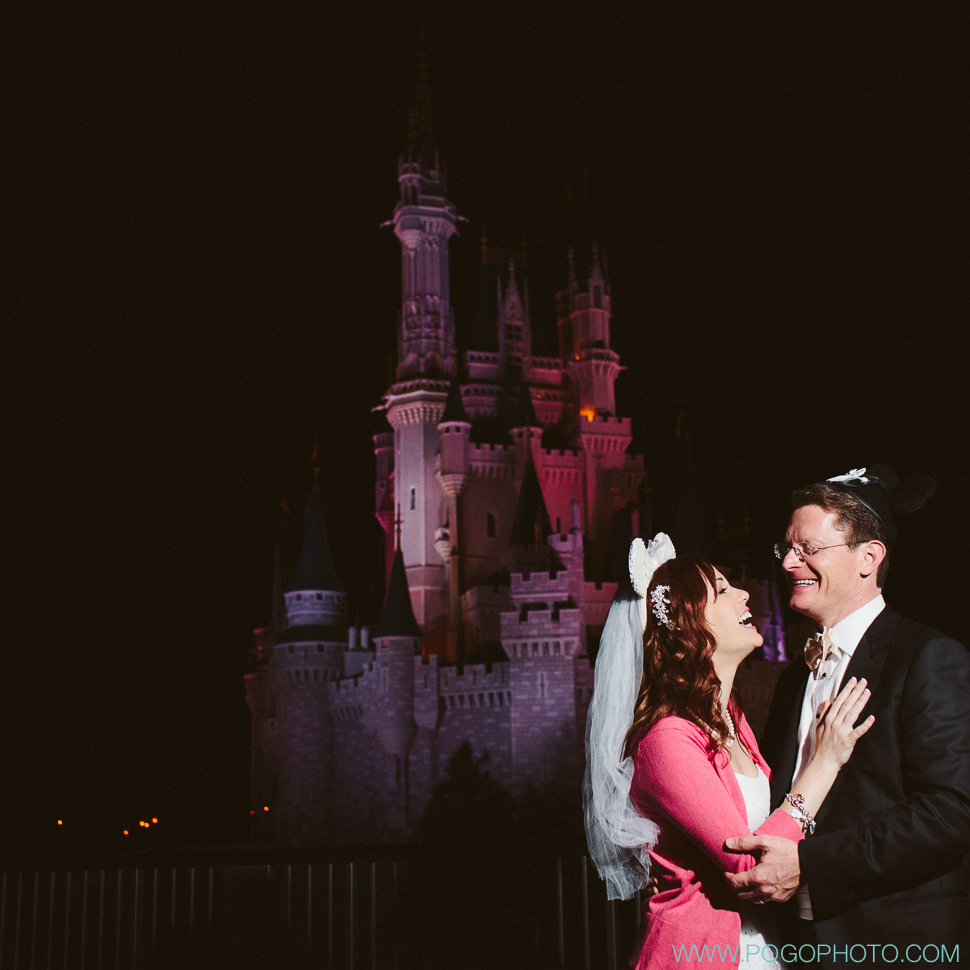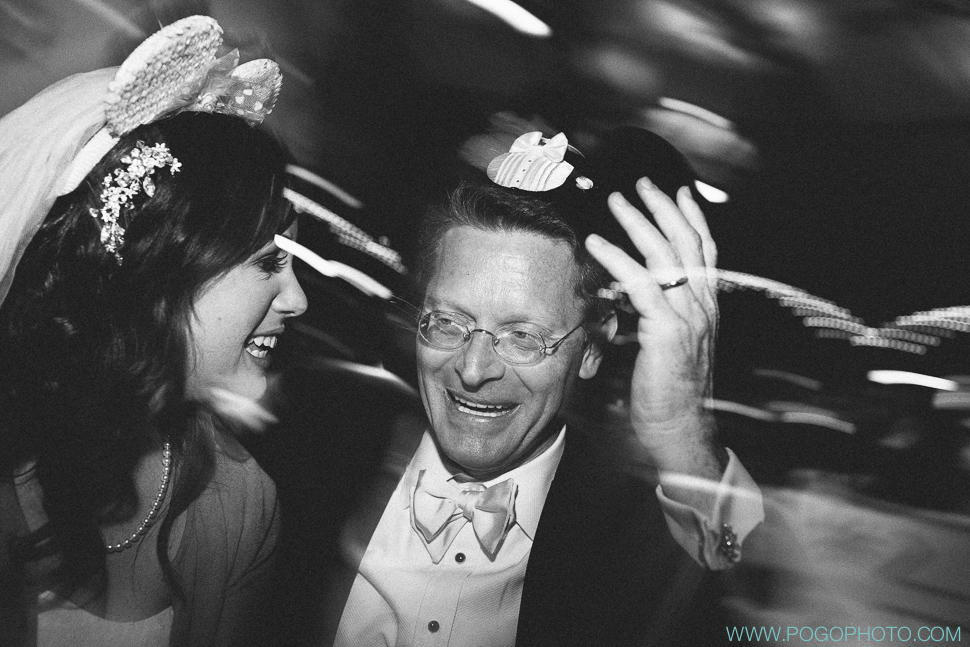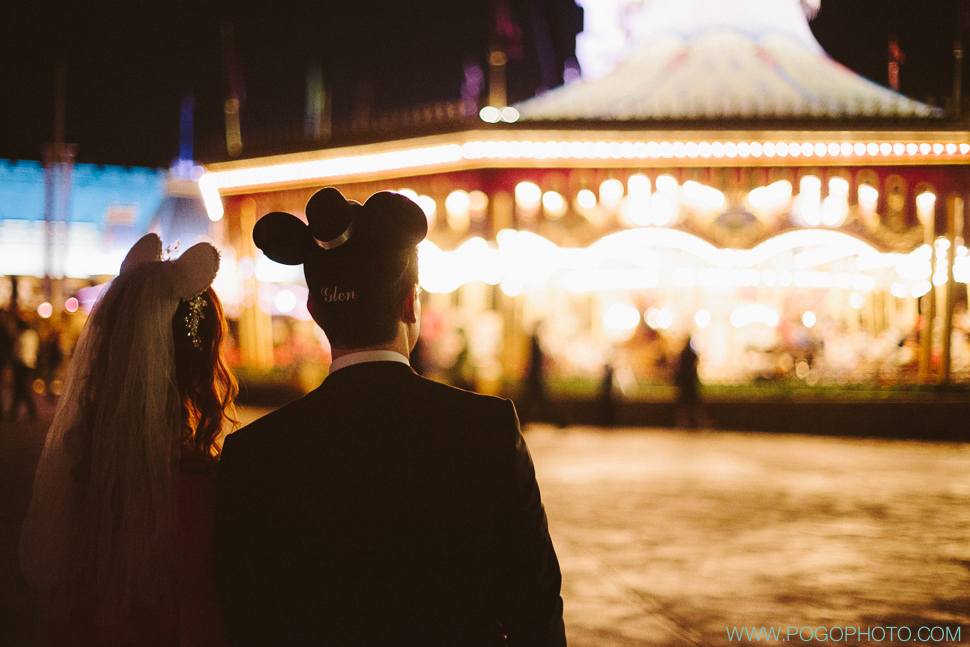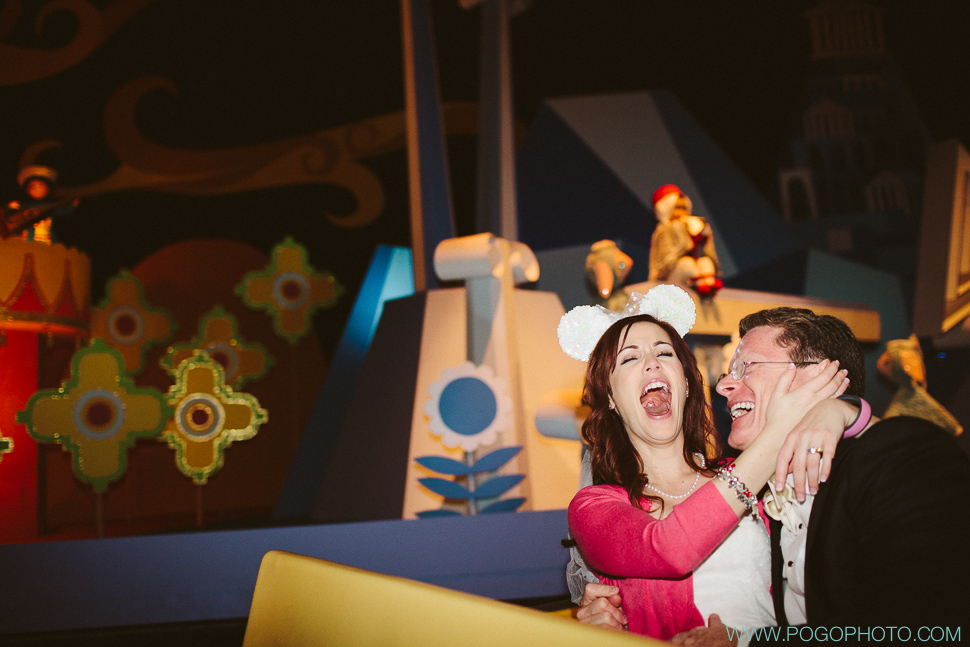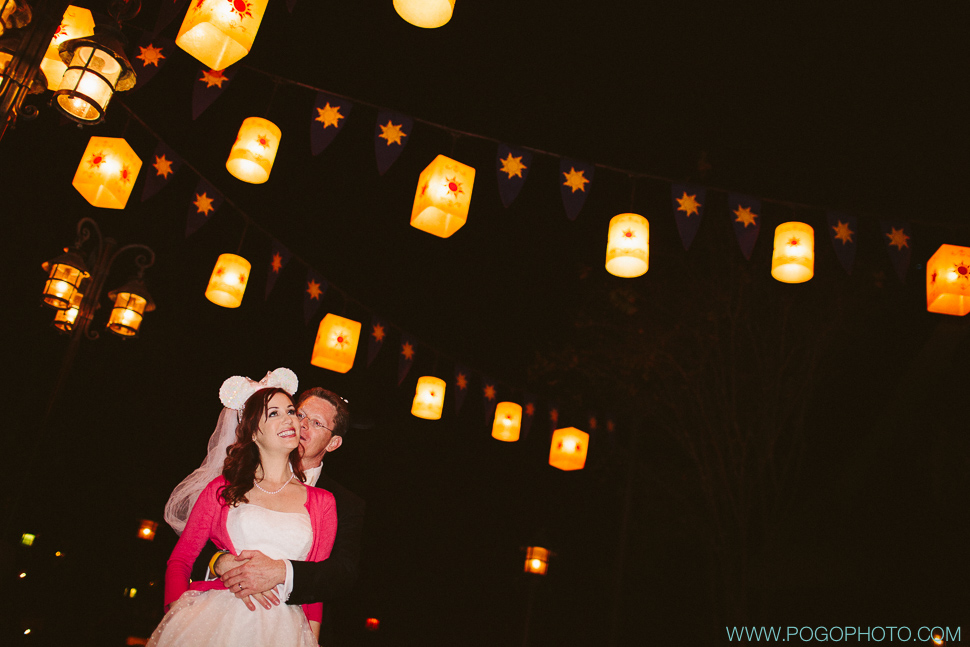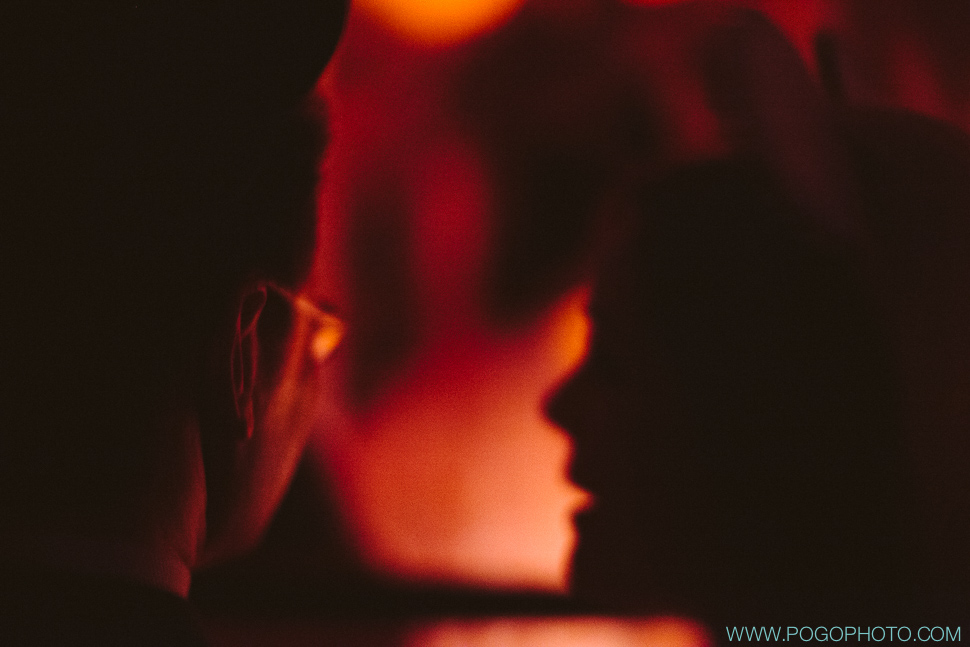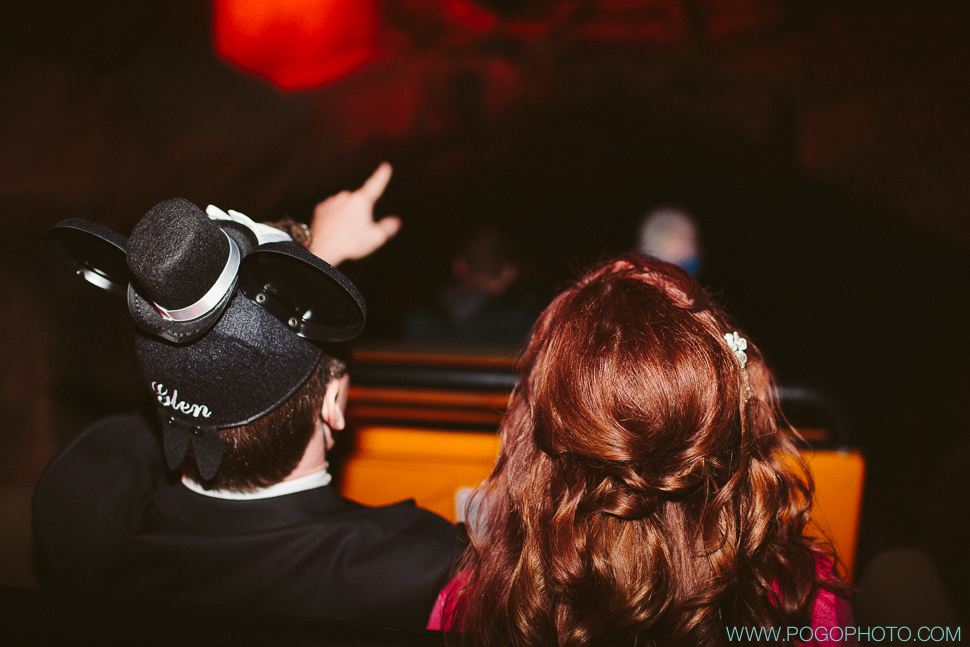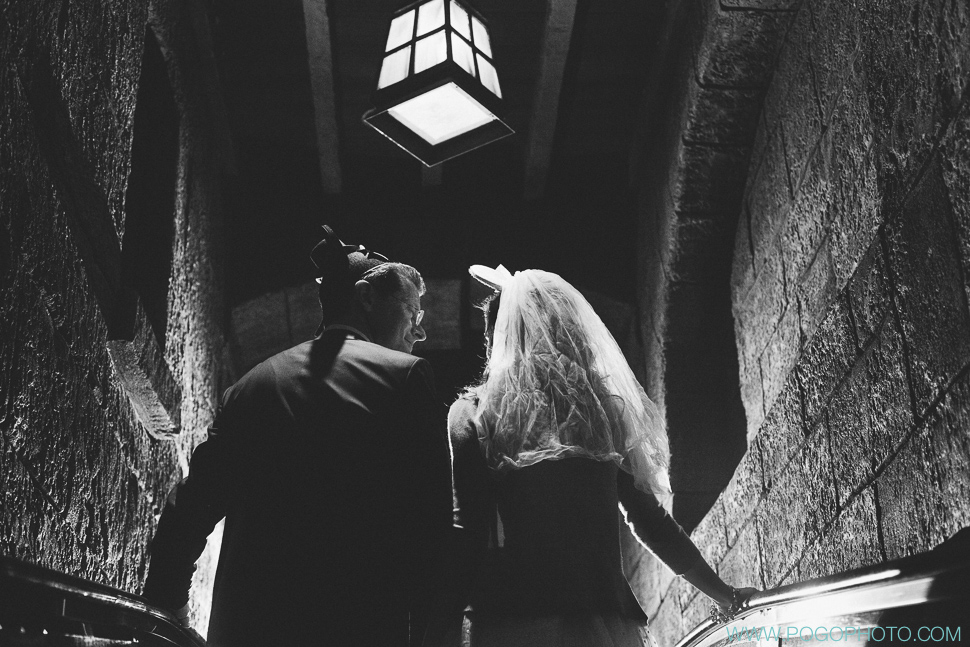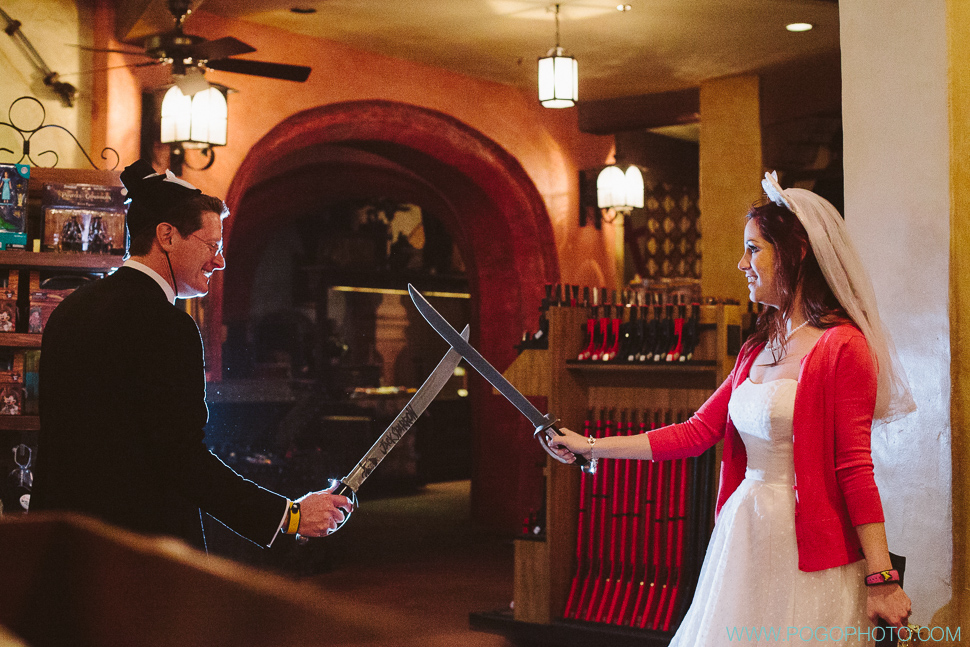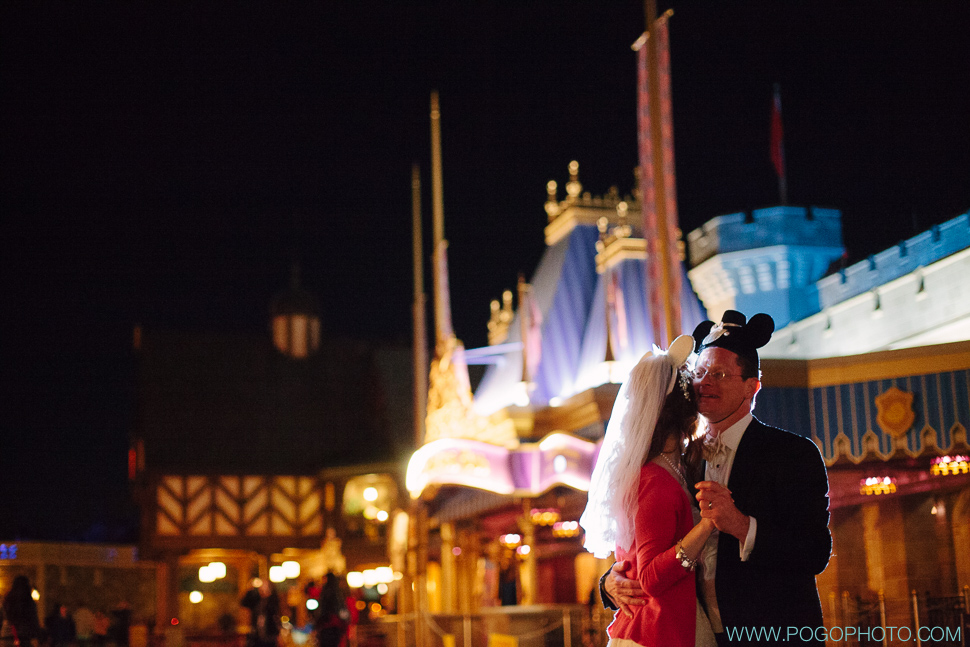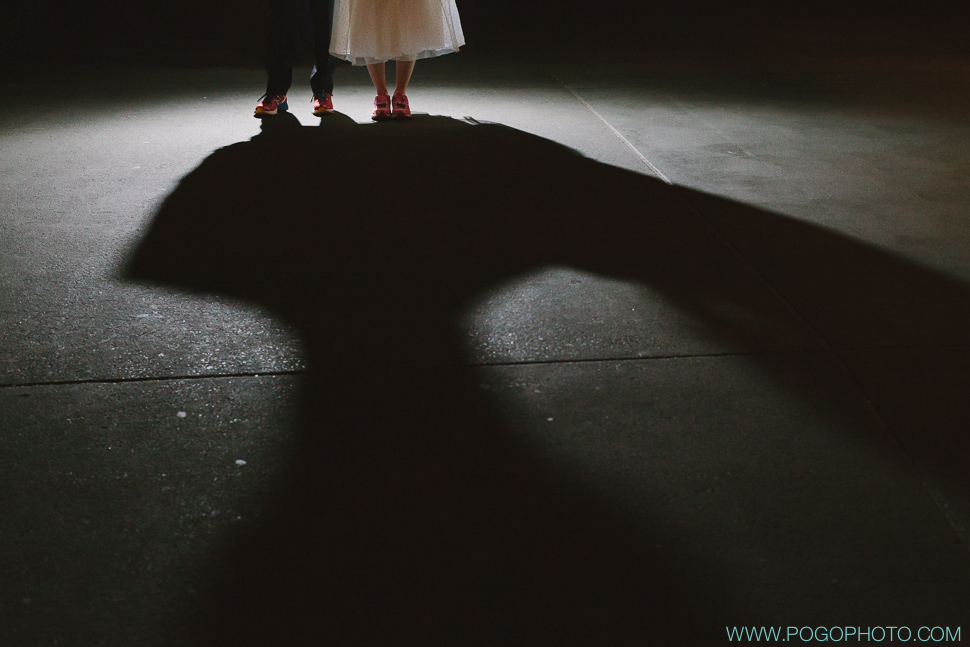 We hope you've enjoyed our magical trip with Megan + Glen as much as we did! Please let us know what you think in the comments below, and a HUGE congrats to these love birds. XOXO– Em + Steve
Comments
comments