Another month has flown by, and it's time for my second 10 on 10 post! (Didn't see last month's? Click here to see it and learn a bit more about the 10 on 10 project.)
The images for this month's post were so hard to narrow down. I spent three lovely days at Acadia National Park (we stayed at nearby Bar Harbor, Maine) with my dad and stepmom; having a full summer schedule I've barely had time to look at most of the images, but I picked through one of the days for a few shots that I love.
Before we go any further, please go check out the other talented photographers who are participating this month. (Go ahead, we'll be right here for you when you come back.)
Back? Excellent! Check out a day in Acadia below. (Odds are good that I'll post more from this trip some day!)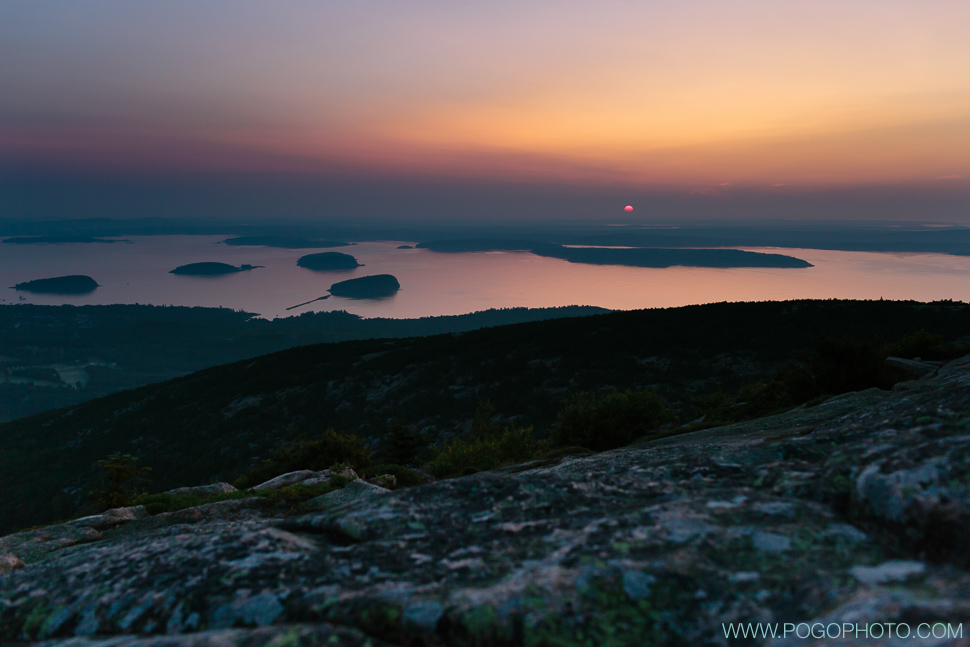 We started this day early. Up at 3:30am to drive to the top of Cadillac Mountain early enough to carefully pick our way across the granite ground and set up our cameras before the sun came peeking over the ocean. It was tough getting out of a cozy bed, but so worth it! Below is what we call a "Pogo Pano", which is basically a panoramic iPhone selfie. (Check the hashtag #pogopano on Instagram for more.)

Our bed & breakfast was run by a very precise and meticulous couple; I kept my waffles in line in hopes of pleasing their sensibilities.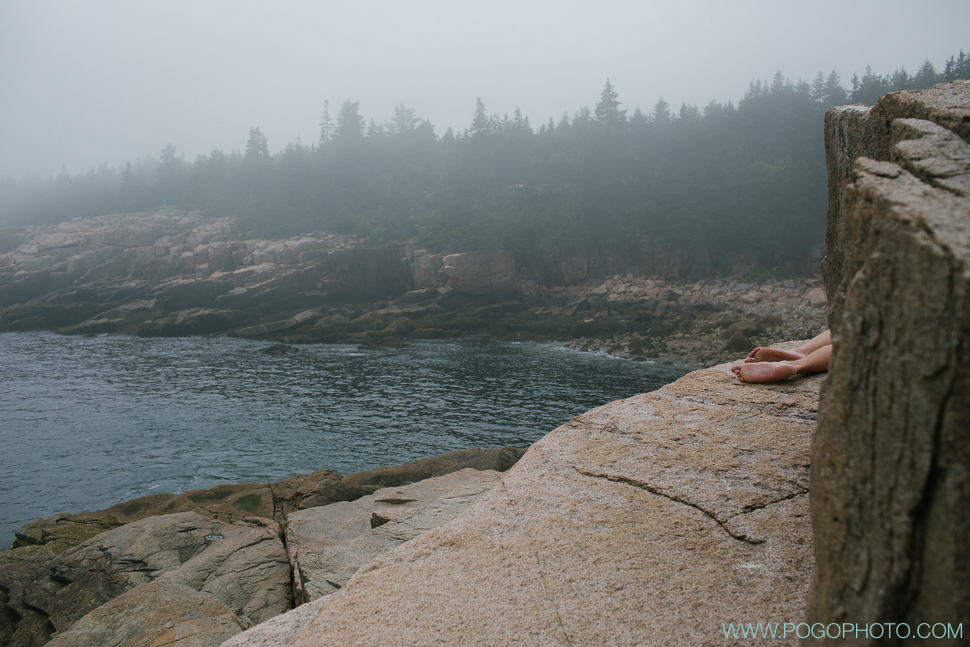 I spent the morning with my dad, driving around part of the Park Loop Road and taking detours for interesting looking landscapes. We stopped for lunch at a seemingly abandoned rocky area, not listed as an actual tourist spot on the map, but beautiful in its own right. Apparently we weren't the only people to think so, despite it feeling abandoned; carefully making my way around the corner of some stacked boulders I came across some feet. (Yes, I made sure they were still alive after I snapped a few shots. Just a hiker taking advantage of a sunny spot for a snooze.)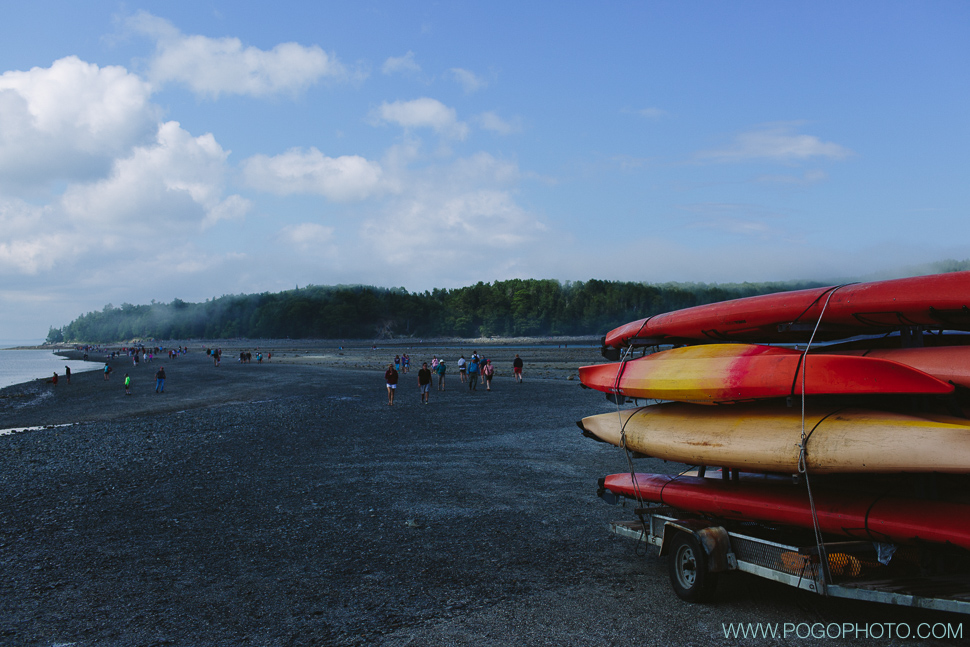 After our lunch we came back to Bar Harbor in time for the low tide walk across to Bar Island. I didn't expect the swarms of other tourists, though that may have been short sighted! It was a thoroughly enjoyable walk there and back, with beautiful vegetation along the trail to the scenic overlook (which was mostly fogged in, but had some tantalizing views of the mountains behind Bar Harbor as the wind blew through).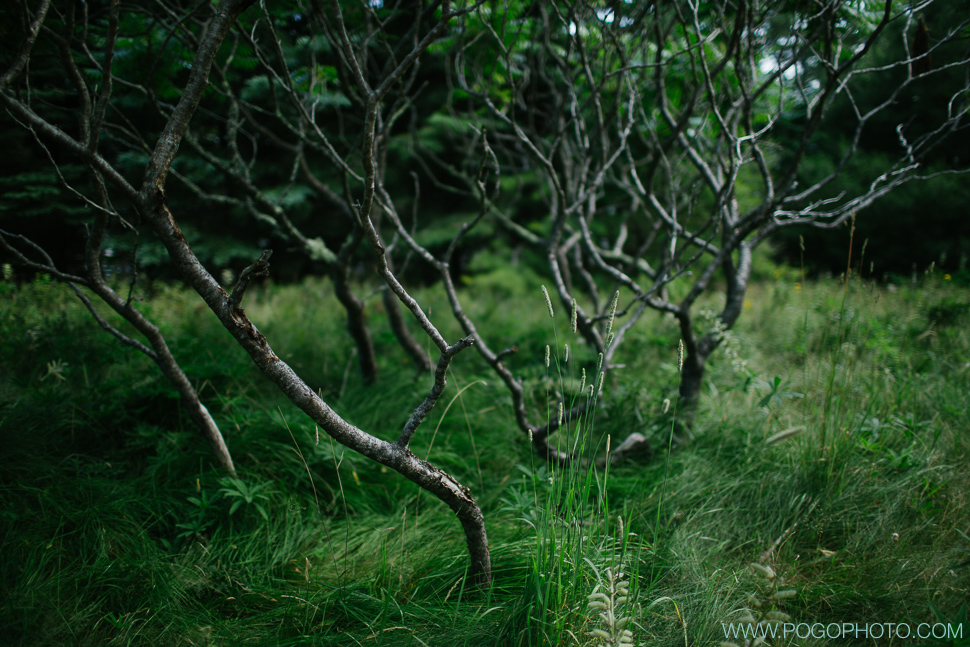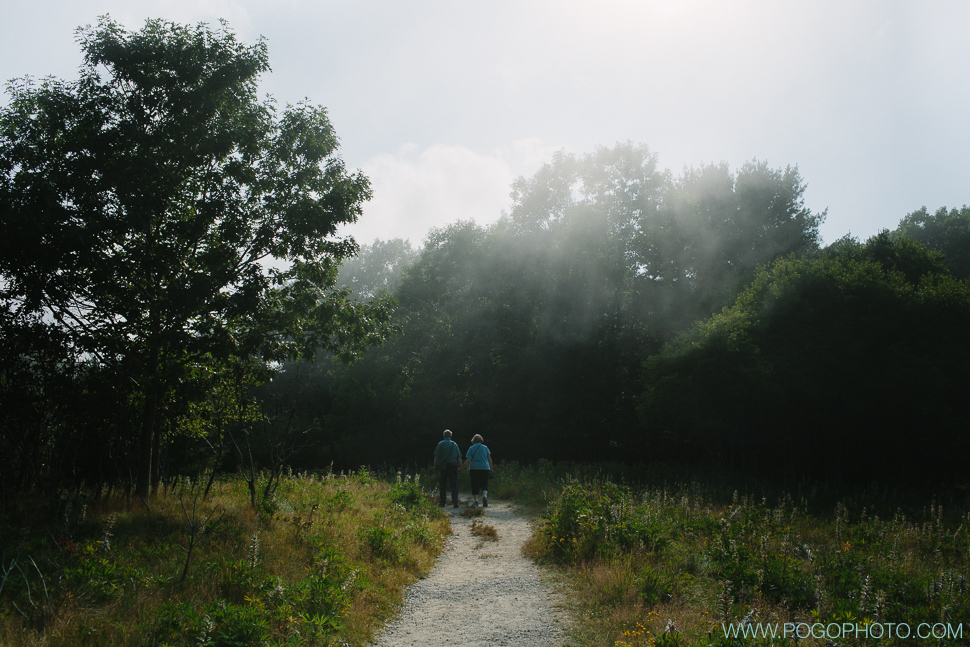 My dad Ted and his wife Lynn; love seeing couples married over twenty years who still hold hands. <3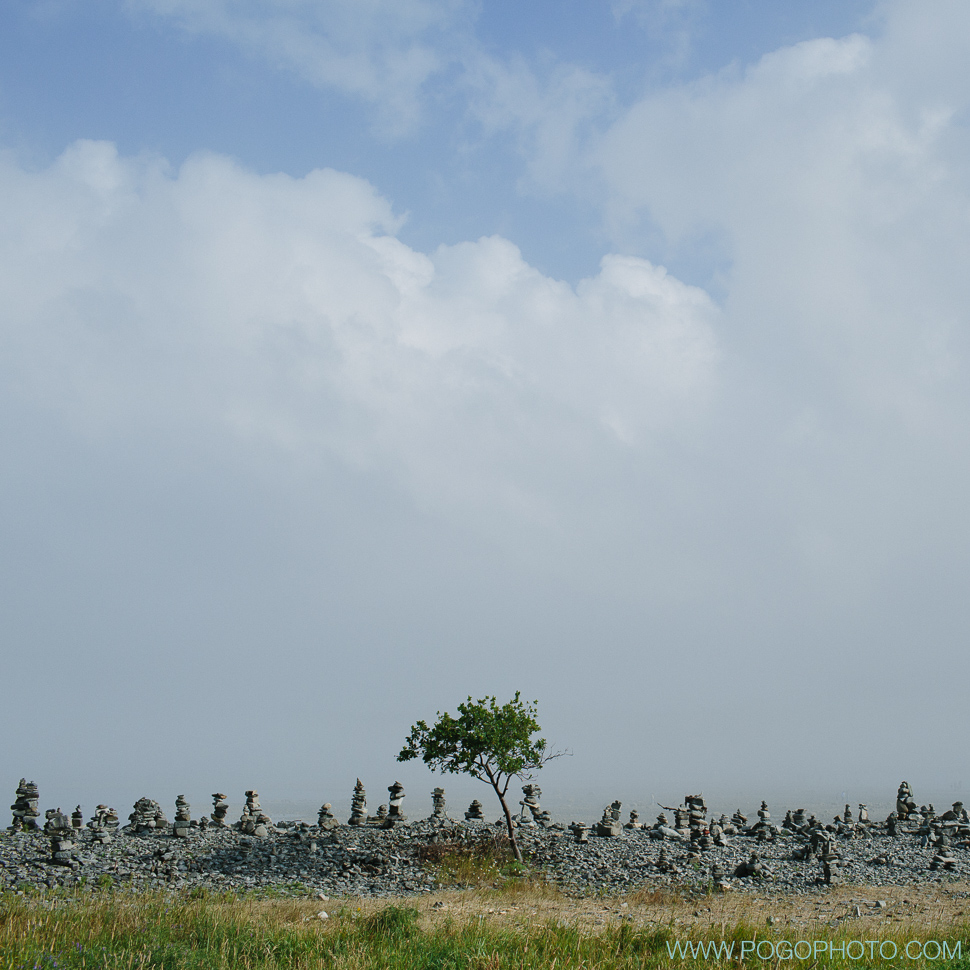 For some reason visitors to Bar Island have left behind hundreds of improvised cairns. It made for an unusual and slightly eerie sight!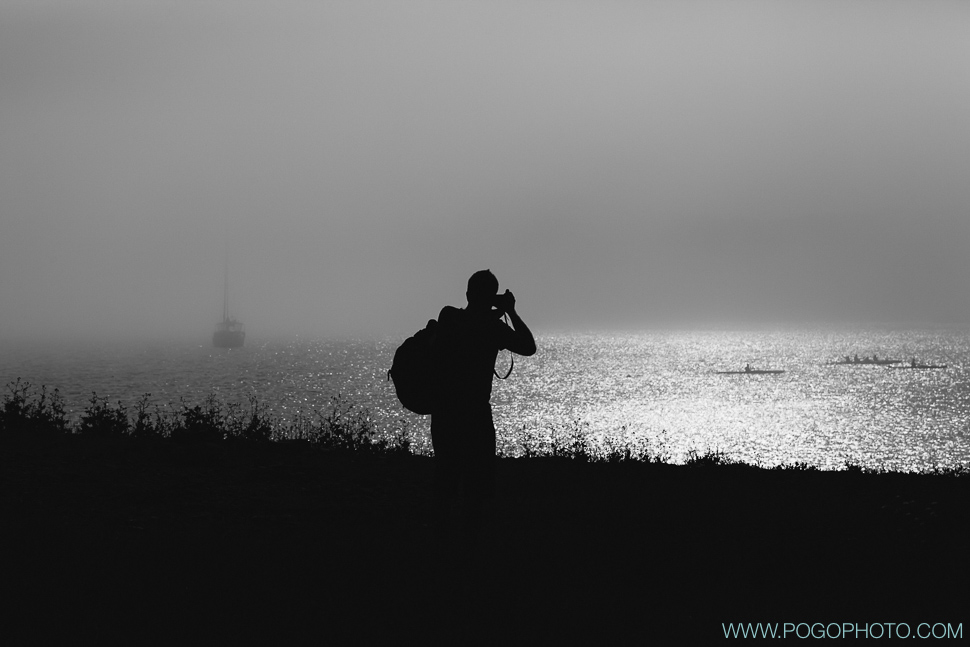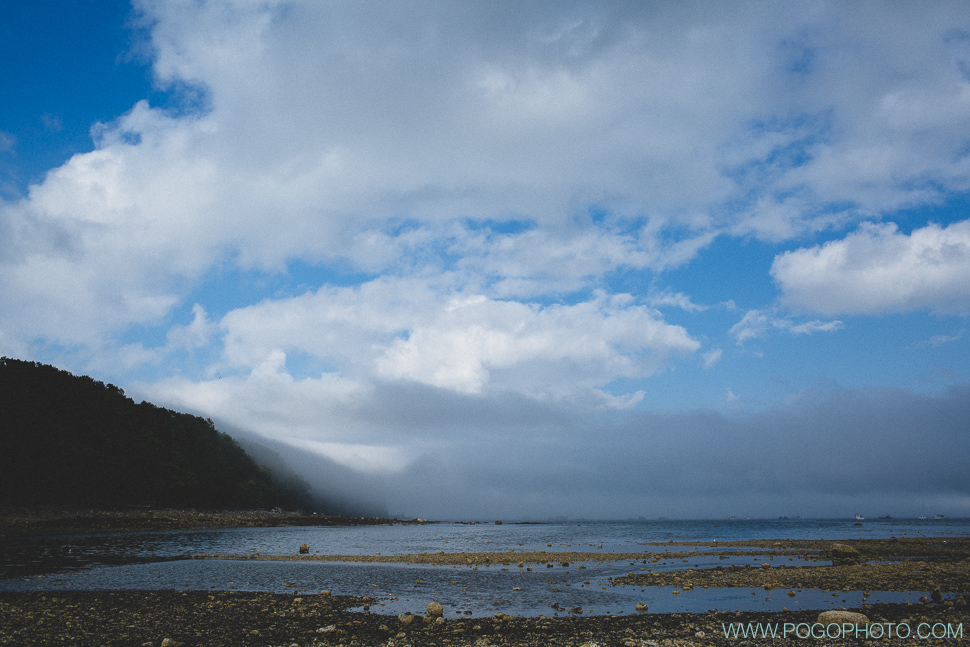 Thank you Acadia and Bar Harbor for a lovely trip! I'm sure I'll be back in the future. There was just so much to see and enjoy! XOXO –Em
Comments
comments