It's not very often that we begin conversations with future clients like this: "You know, you guys should just elope. Go somewhere awesome. Keep it tiny. Make it yours." Wait, that sounds weird. Let's back up.
When we first started exploring the idea of expanding to Vermont for the summer/fall wedding season we met fellow photographer Paul Reynolds through Facebook, and he blew us away with his friendly and welcoming nature. (When we later met Shannon we adored her instantly; they are perfectly matched.) Having these two as local friends in Burlington was awesome in theory… but we're all so busy with summer weddings and work in our own studios that it wasn't until they started thinking about planning their own wedding that we finally had a chance to get together for drinks to catch up!
So back to the beginning of this post: "You guys should just elope." We were mostly joking; of course a lovely Vermont wedding would have been perfect, especially considering how many industry contacts Paul has, but the more they looked into planning, the more they thought maybe something else would be more… them. We parted ways that night with hugs and promises to hang out more frequently, but our cat Stannis wound up seeing Shannon (his favorite cat-sitter ever, as far as we can tell) many more times than we did, until we got the news this fall: A December wedding… in Hawaii. Wait. What? Hawaii?
We immediately recommended the lush and gorgeous work of Hawaii-based photographer Jenna Leigh, who coincidentally had that week blocked off of her calendar because of her impending move to the Washington DC area. Oops. We were surprised and honored when Shannon and Paul then asked us; being tapped to photograph another photographer is always amongst the most touching (and somewhat anxiety-inducing) jobs we've had.
Fast forward a few months and we were suddenly on a flight headed to what feels like another world, but is also oddly similar to home. Craggy volcanic peaks! Starbucks. Stunning island vistas! Target. (We kept remarking that the landscape felt like a tropical version of Iceland, which makes sense in a volcano sort of way.)
That's a lot of lead-up to a wedding post, isn't it? We'll skip over most of our trip (which we adored: everything from the poke tuna bowls to snorkeling with sea turtles), and get right to the good stuff: the wedding day. And holy cats, what a perfect day it was! The weather, of course, was lovely, but more importantly we found that the intimate nature of a small wedding (32 people including us) meant that we all felt like friends by the time the day was over. Shannon got ready at the breezy villa they had rented for the week, while Paul joined a friend at a family condo nearby. After picking up The Surprise he'd arranged (hint: it has four wheels and a lot of classic appeal), he drove himself and their officiant to the ceremony, which was on a beach only accessible via a hidden walkway past large chunks of black lava rocks. (Not a complete secret, as it's overlooked by several lovely homes, but relatively quiet and definitely perfect.)
Which brings us to the ceremony. Never have we been so thankful for autofocus– our eyes felt like they were permanently welling with tears! The emotional and touching vows, a beautiful gift presented by Shannon's father (along with an incredible poem), the crashing waves, the tearful guests, the spectacular expressions of joy on both of their faces… it couldn't have been any better.
We've already written way too much, so please check out our favorite images from the day! We are so happy to have been part of this group, which included other notable Vermont photographers (Megan and Jacob Hannah of Hannah Photography and Sabin and Melissa of Sabin Gratz Photography), and close family and friends from across the country. Sabin even tried his hand at being an impromptu DJ when the group decided that dancing should definitely follow dinner; he did well enough that the concerned restaurant staff had to tape off a dance floor for us to make sure they were following their fire code. (Seems odd that tape can help with that, but it worked. We stayed contained and there were no fires.) Big hugs all around! Please leave some love for Shannon + Paul in the comments at the end, and let us know what shots you like the best! :-)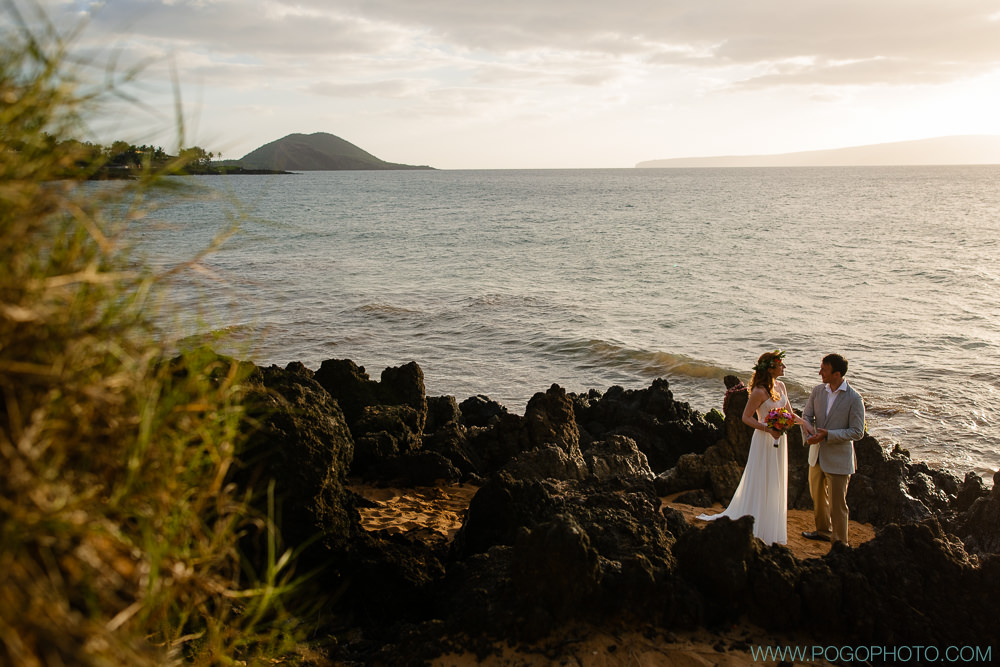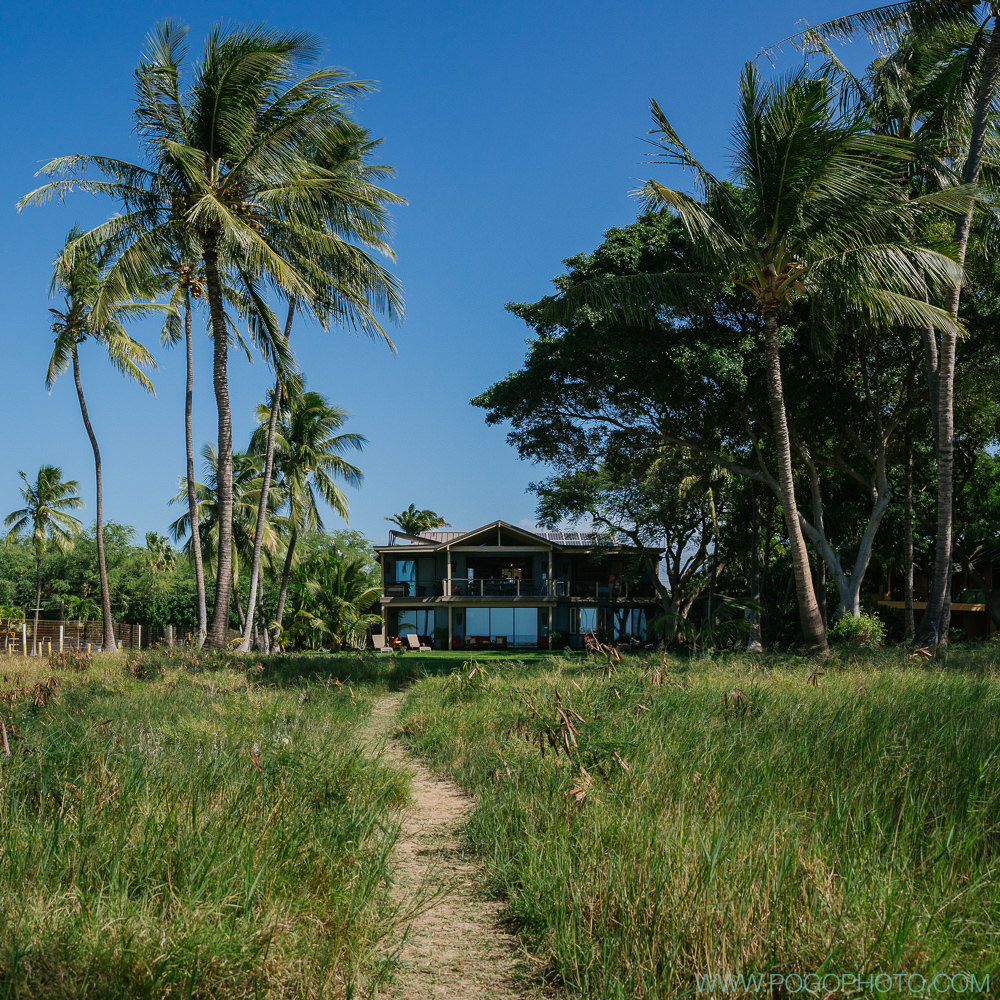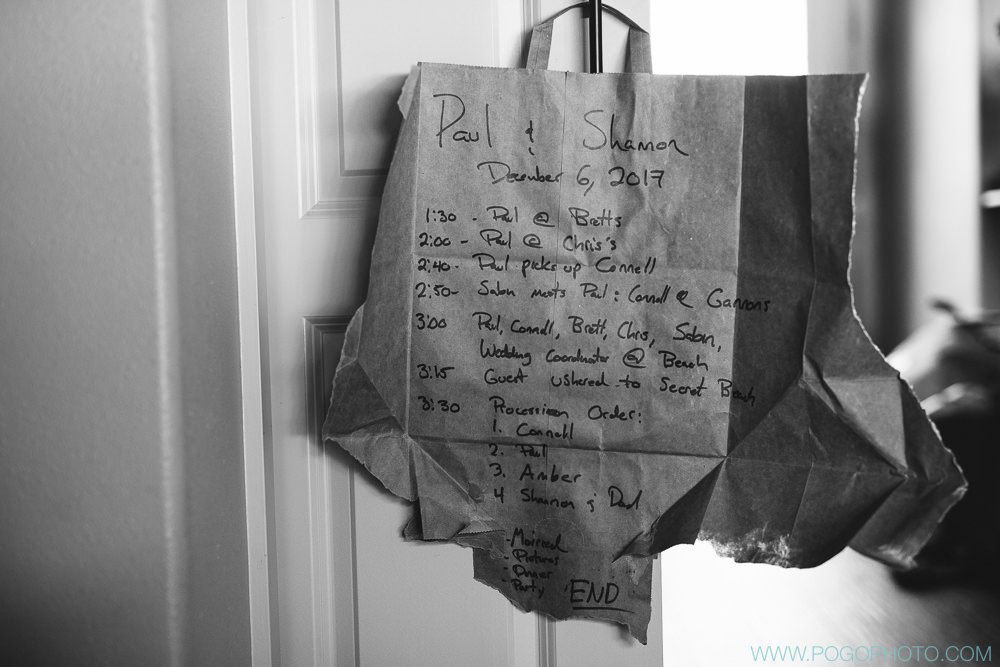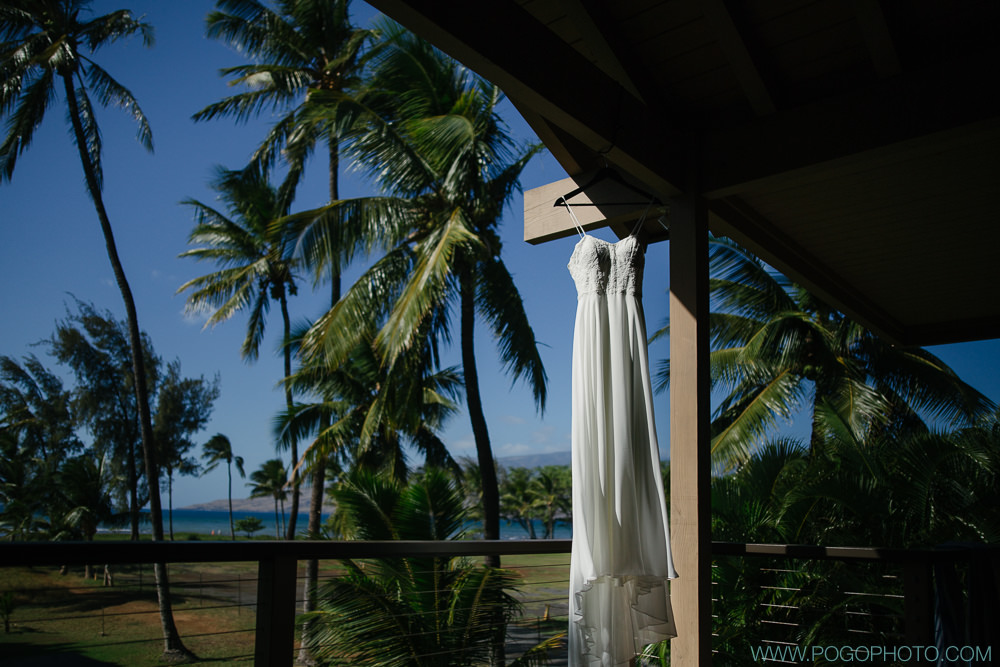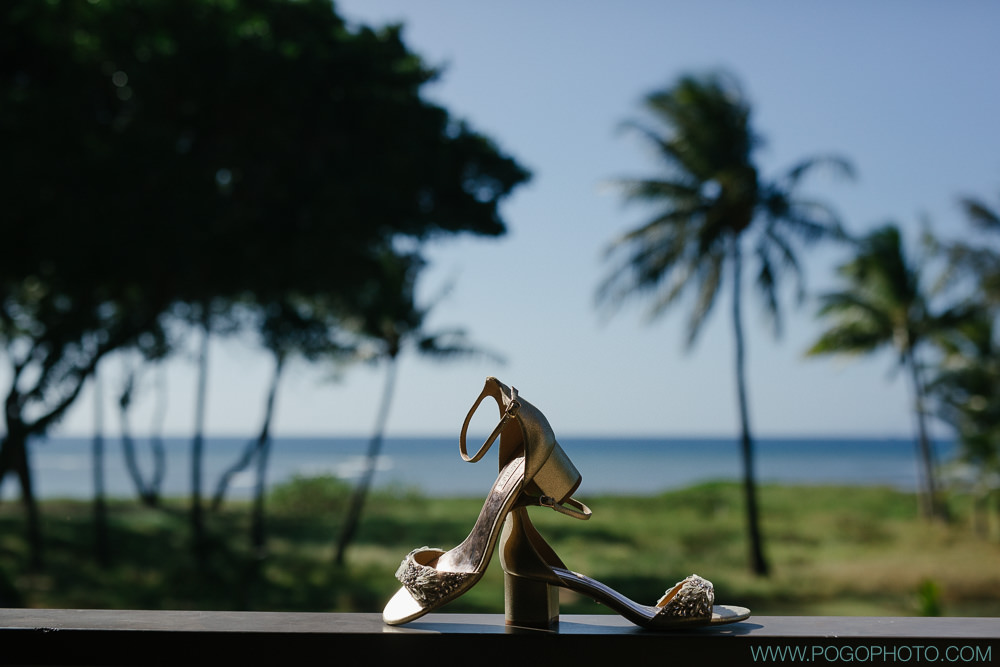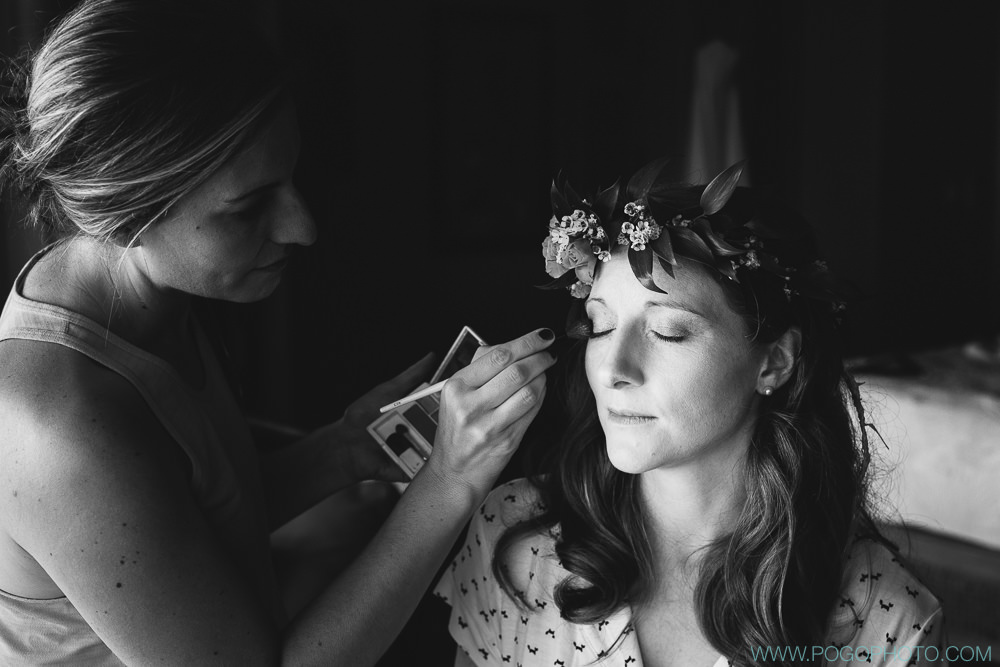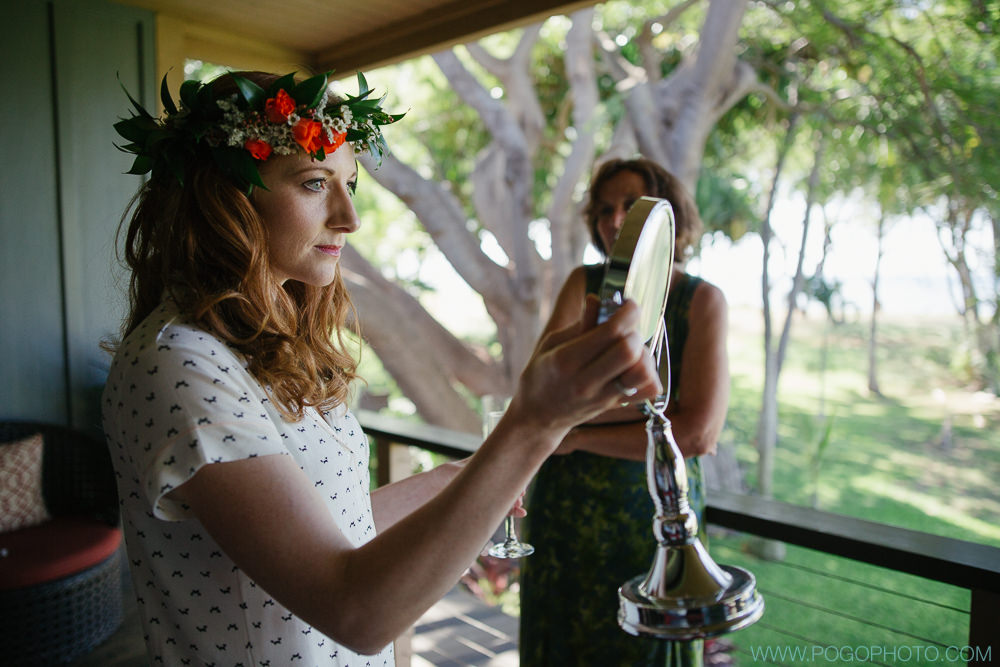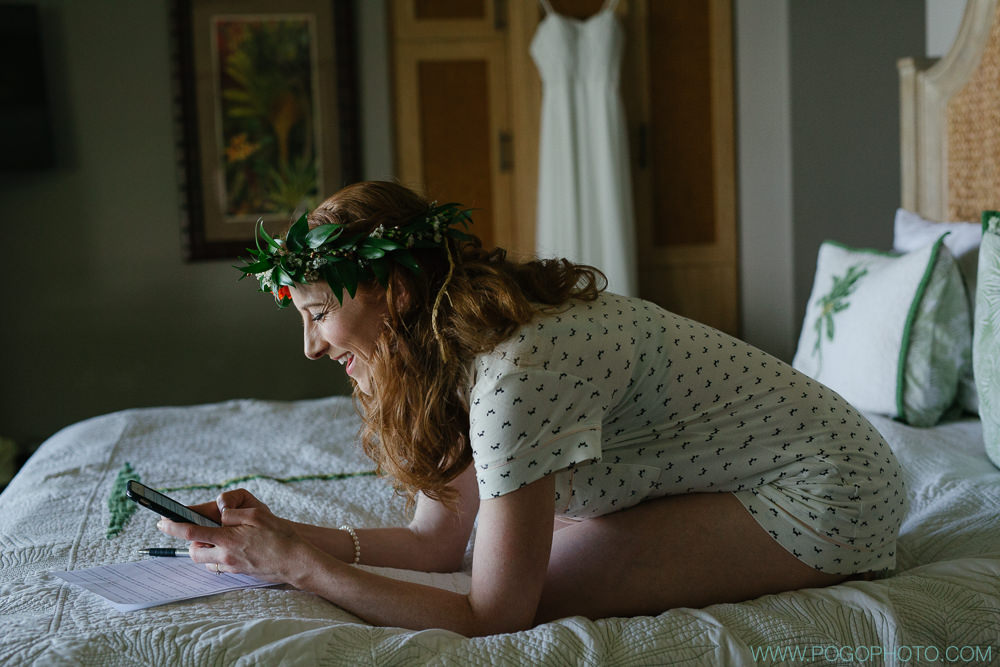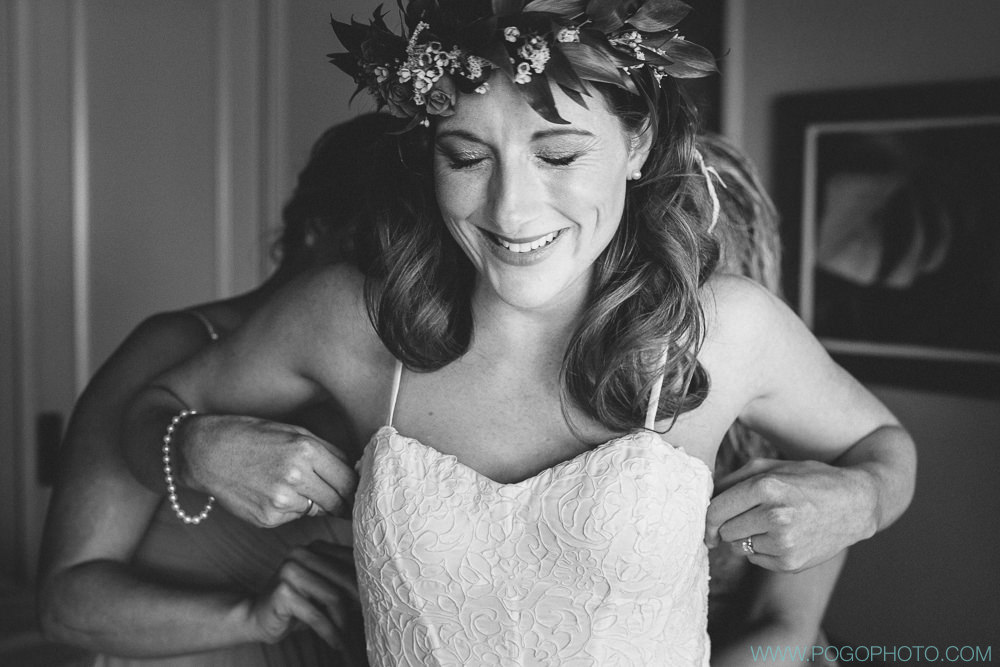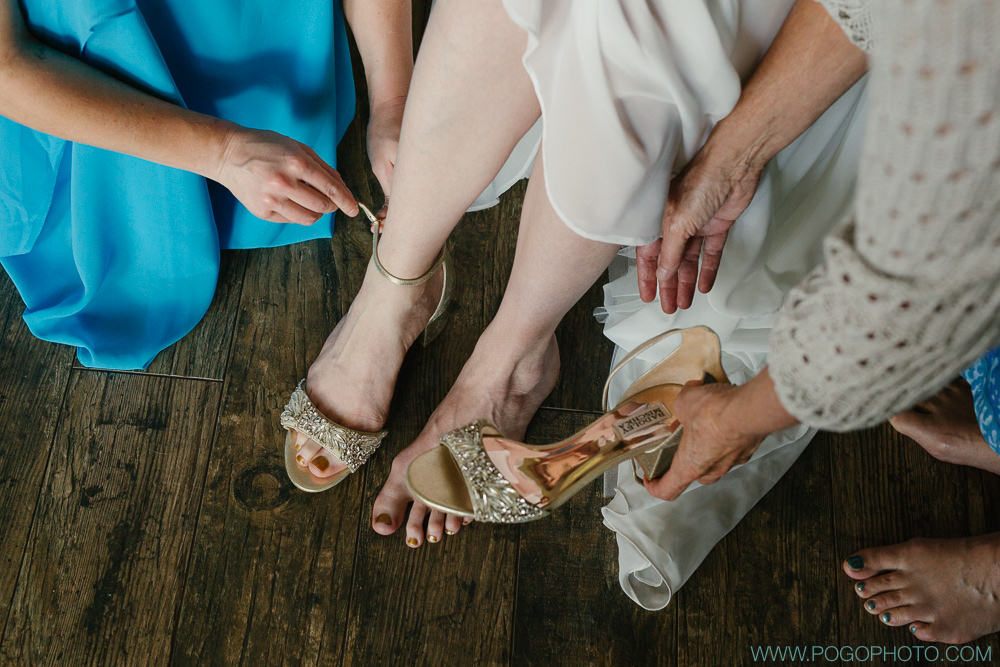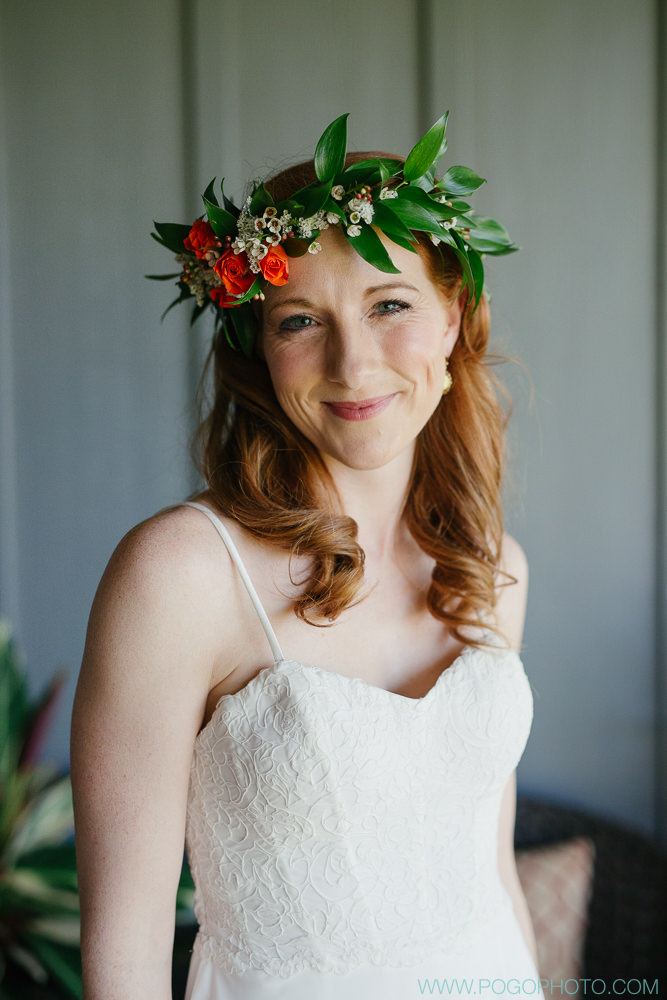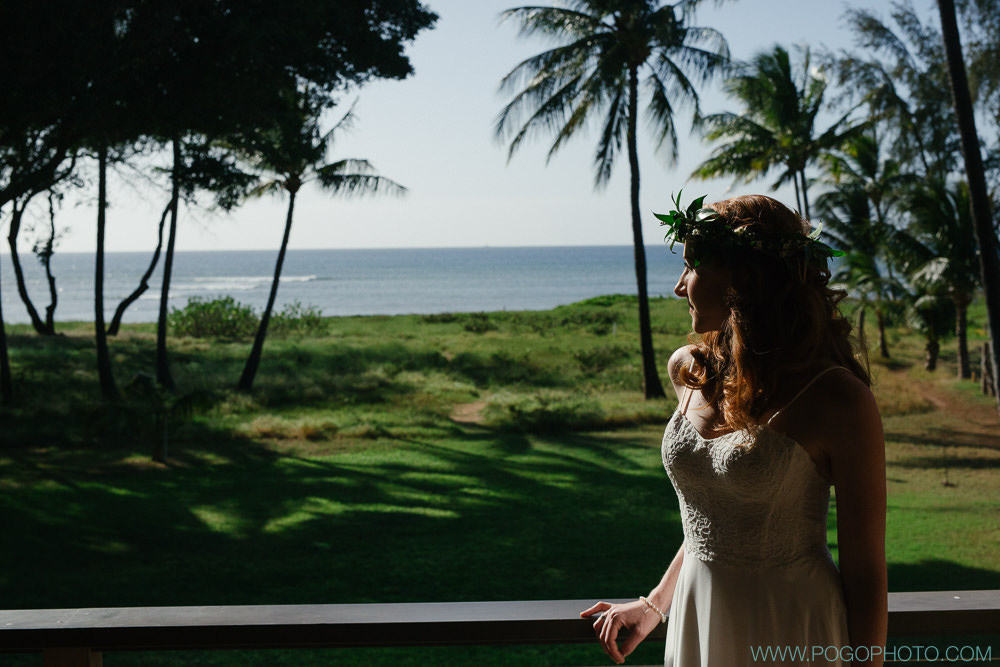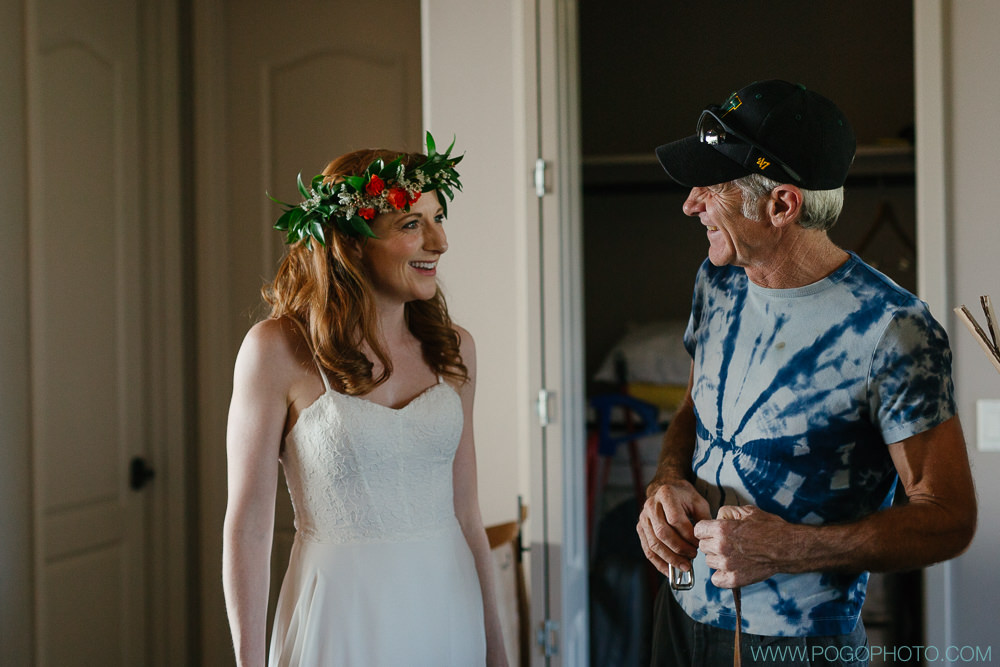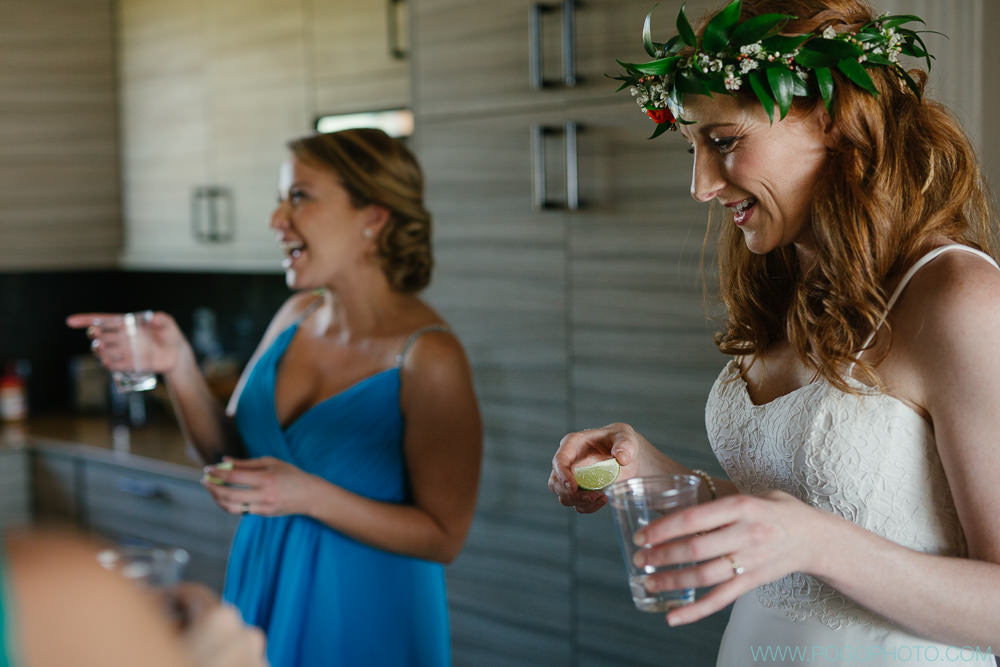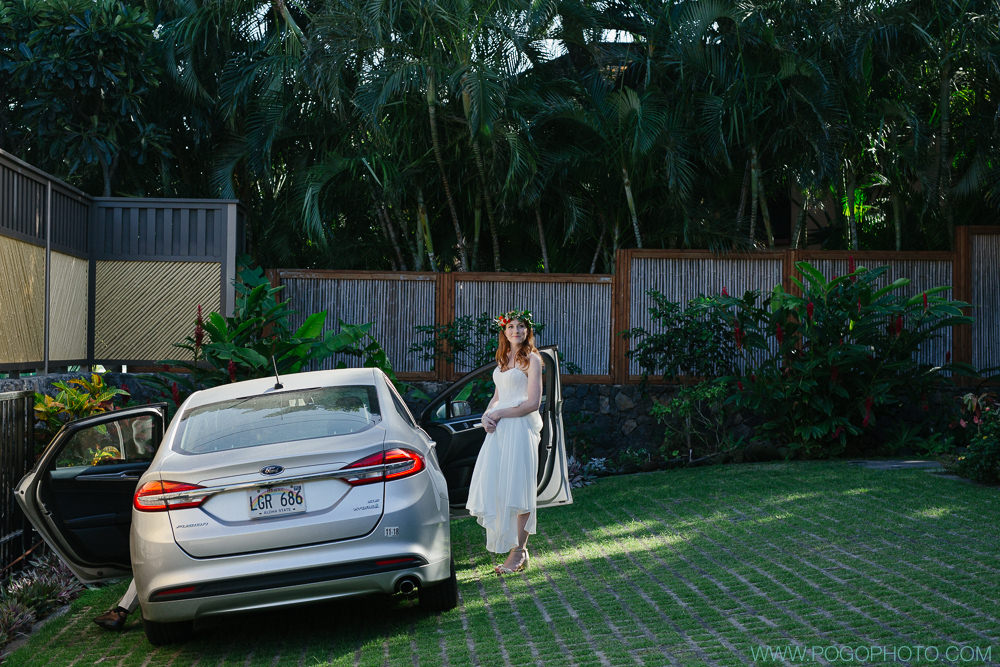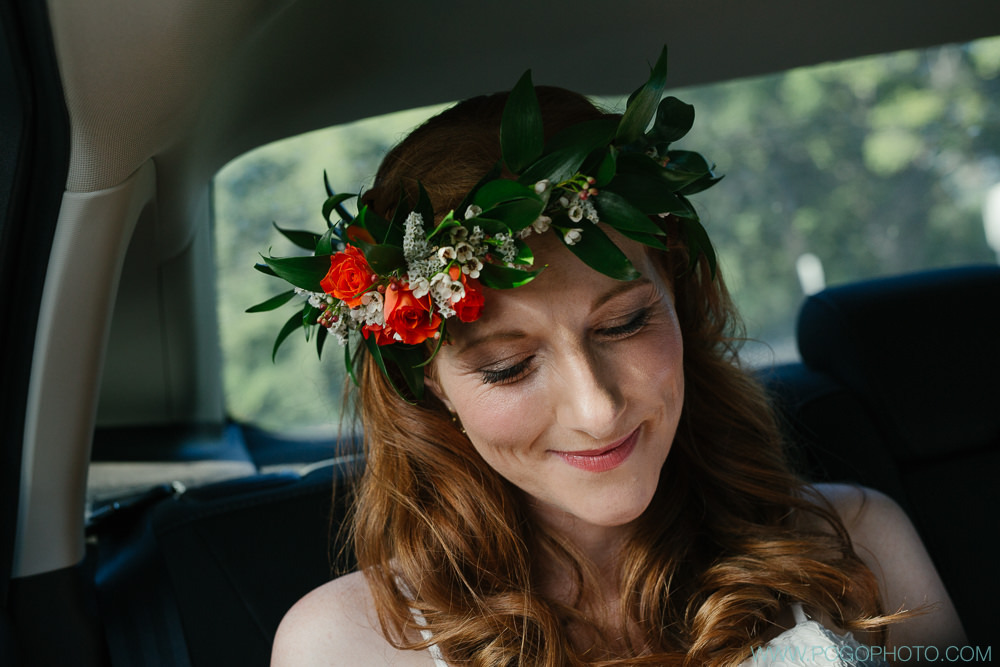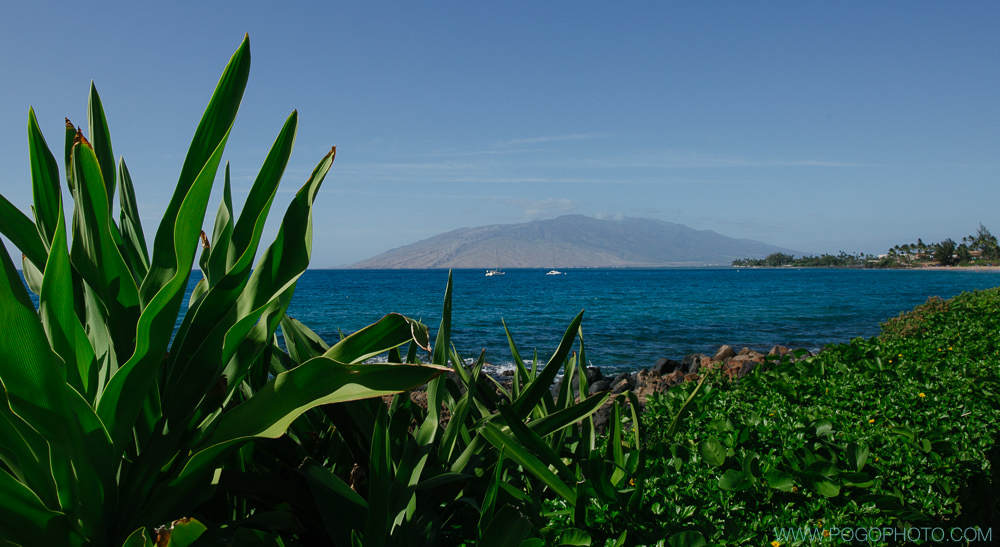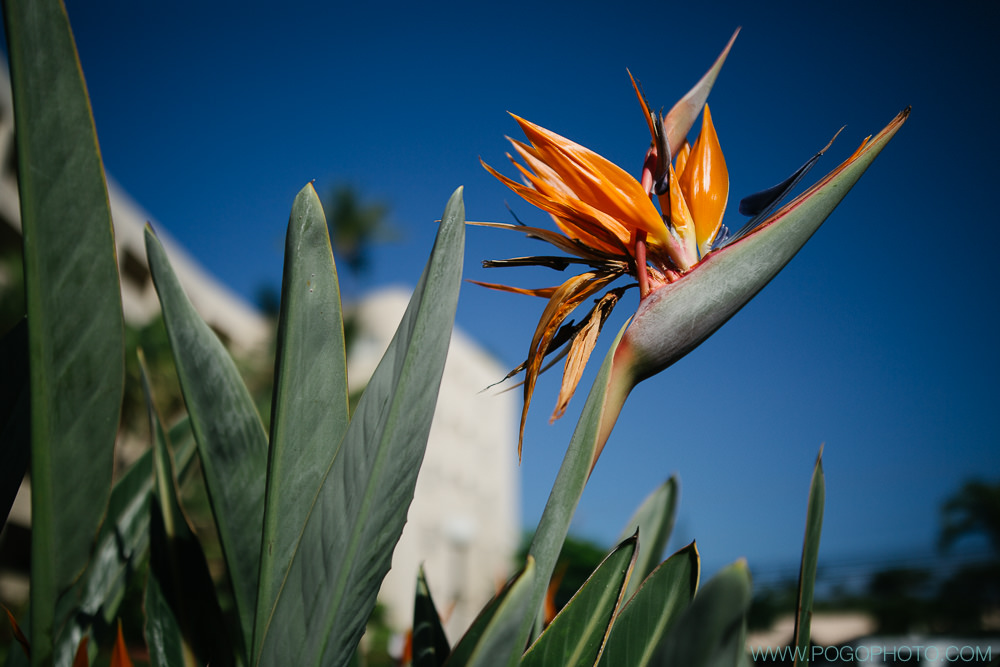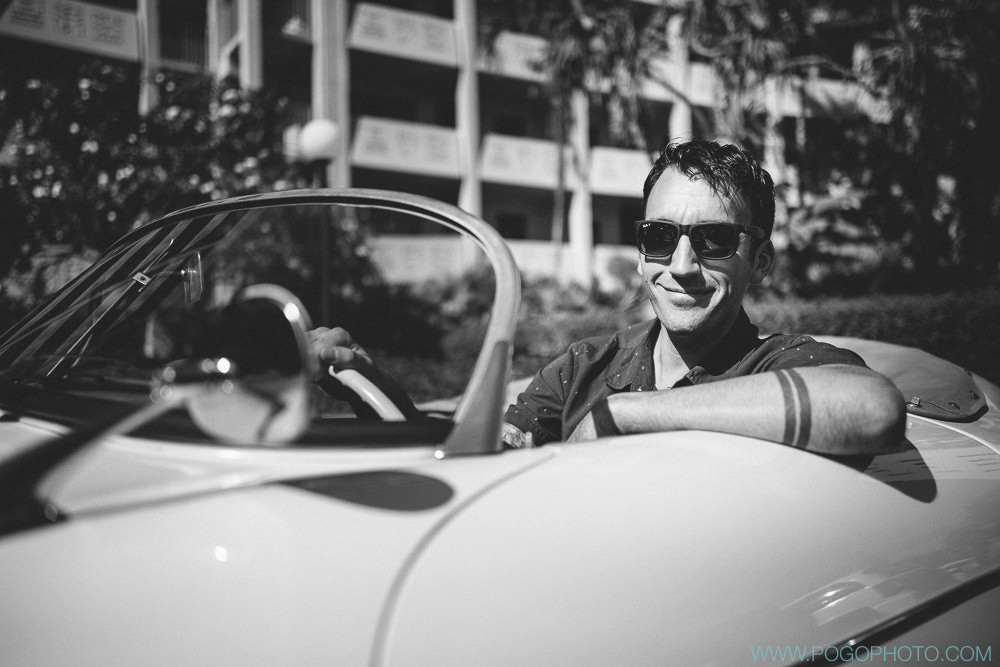 Surprise! A '57 Porsche Speedster? Yes please.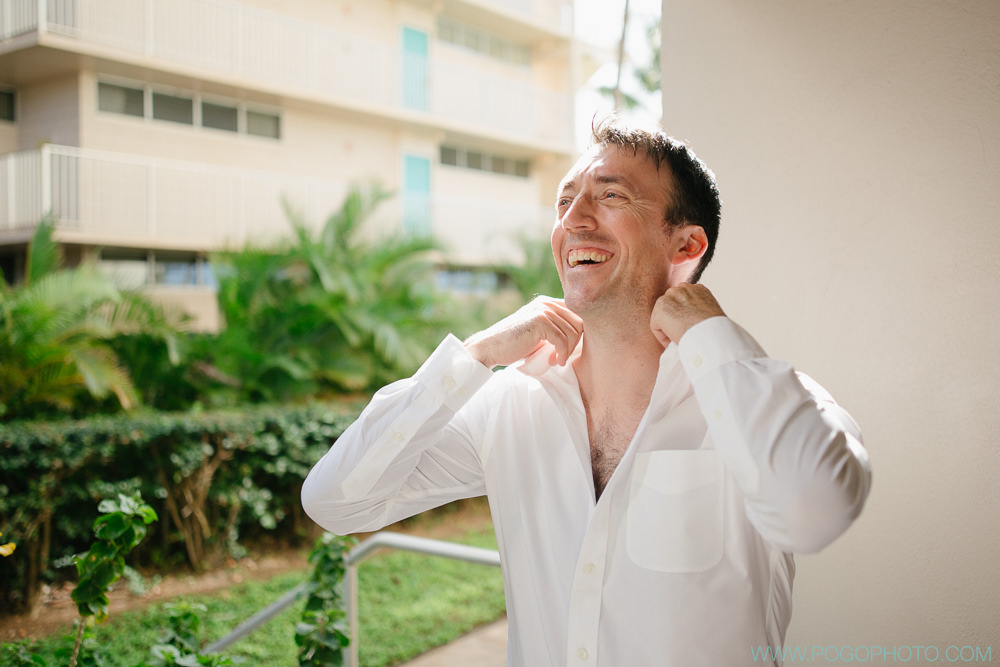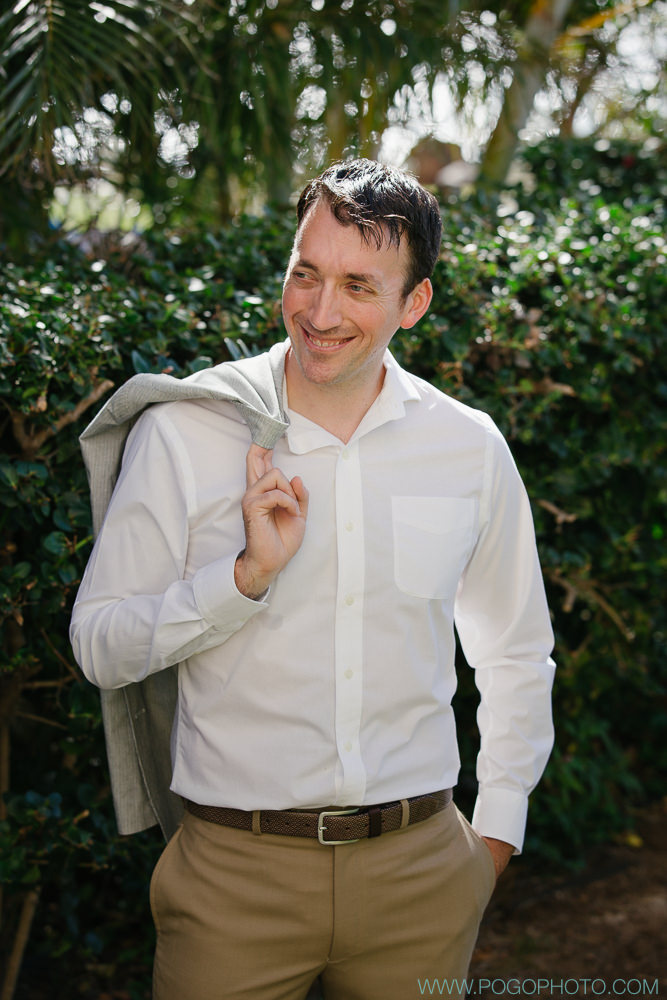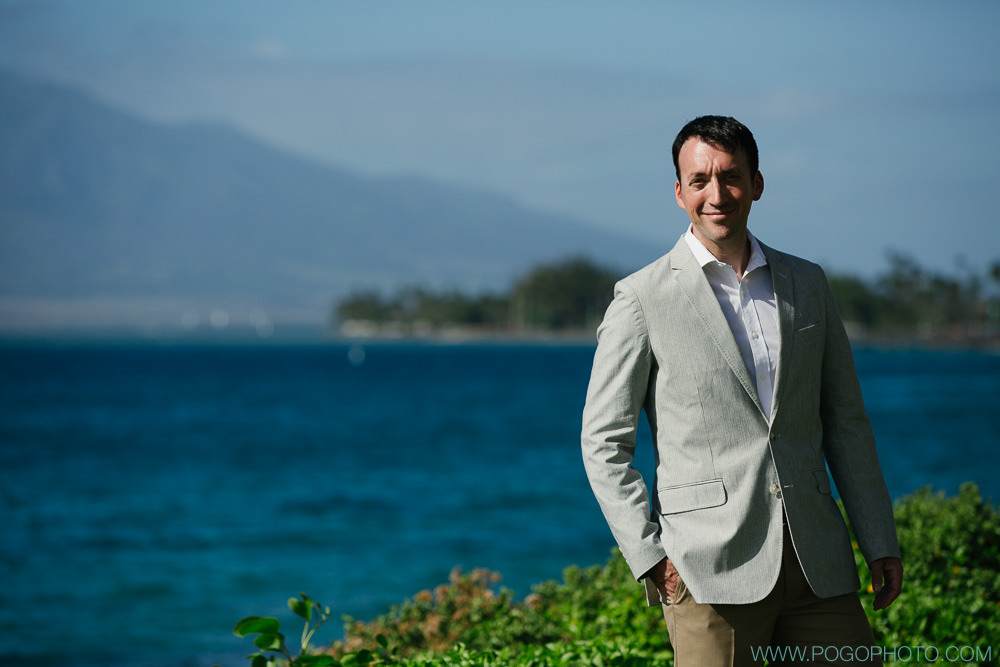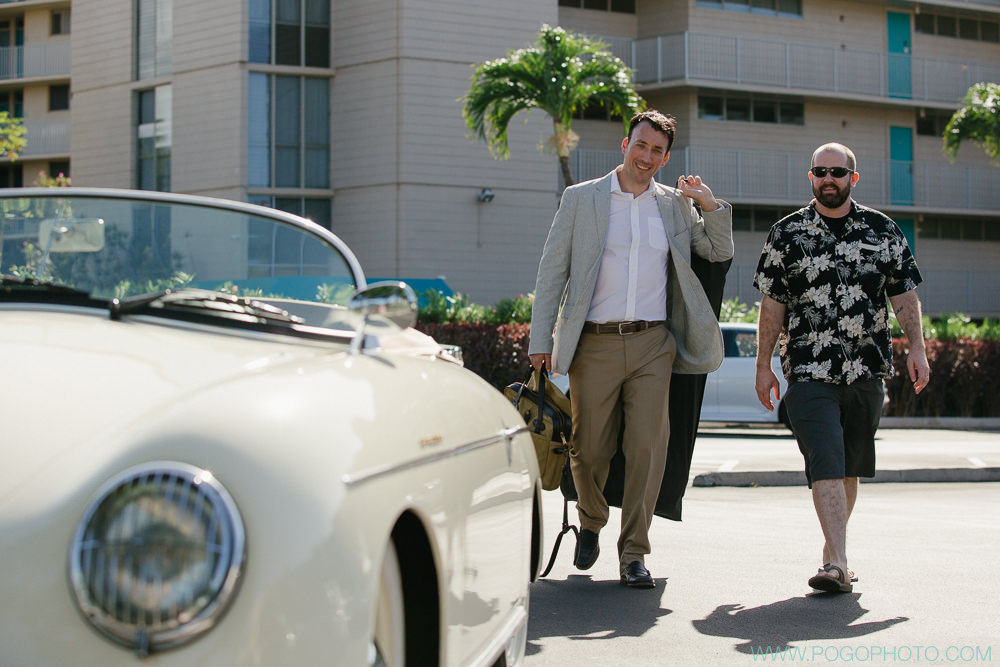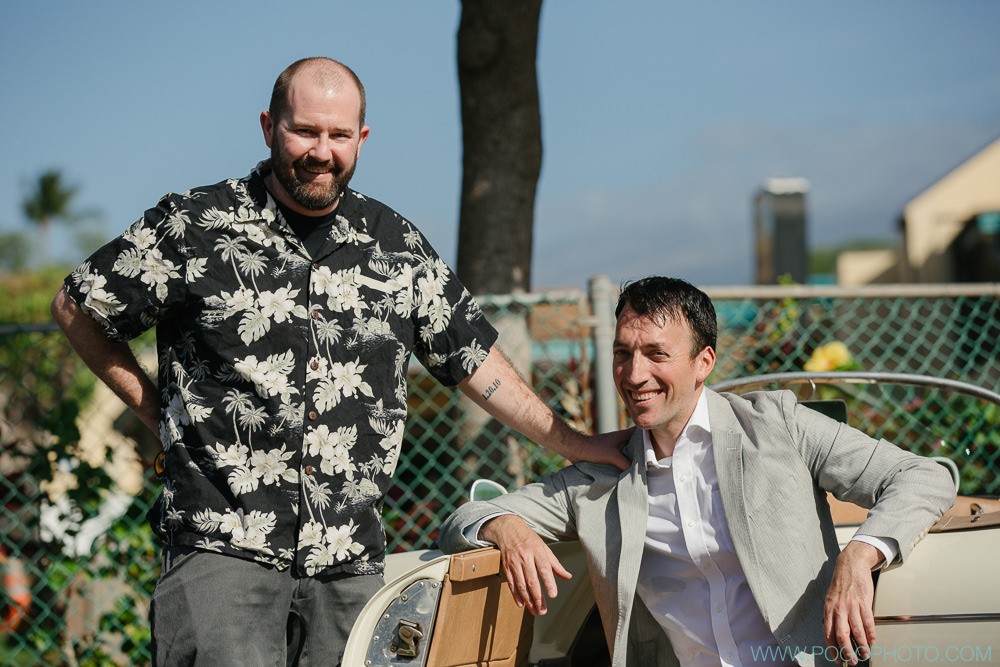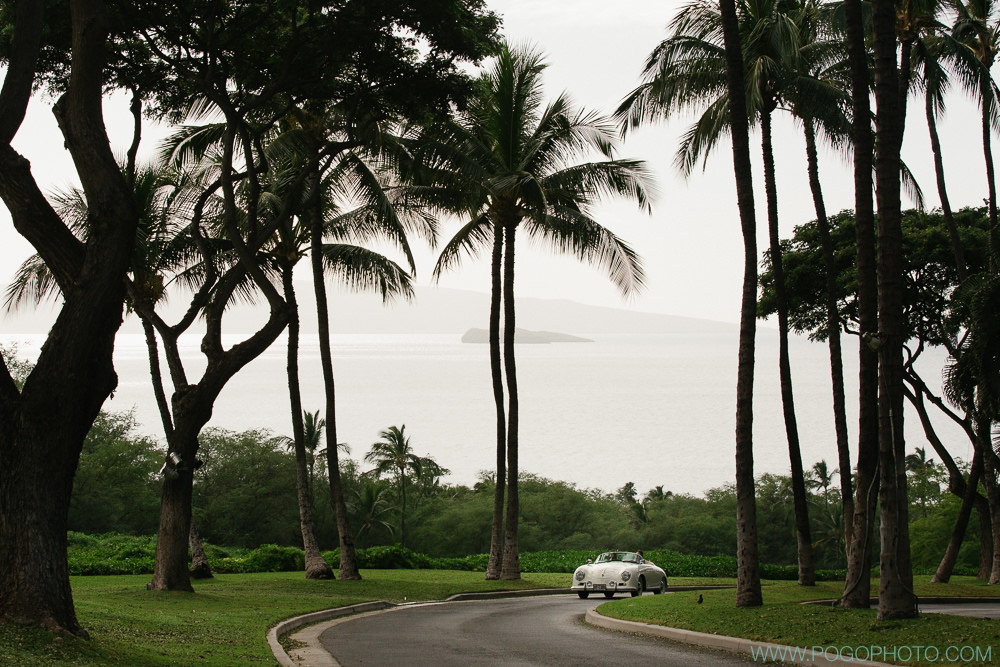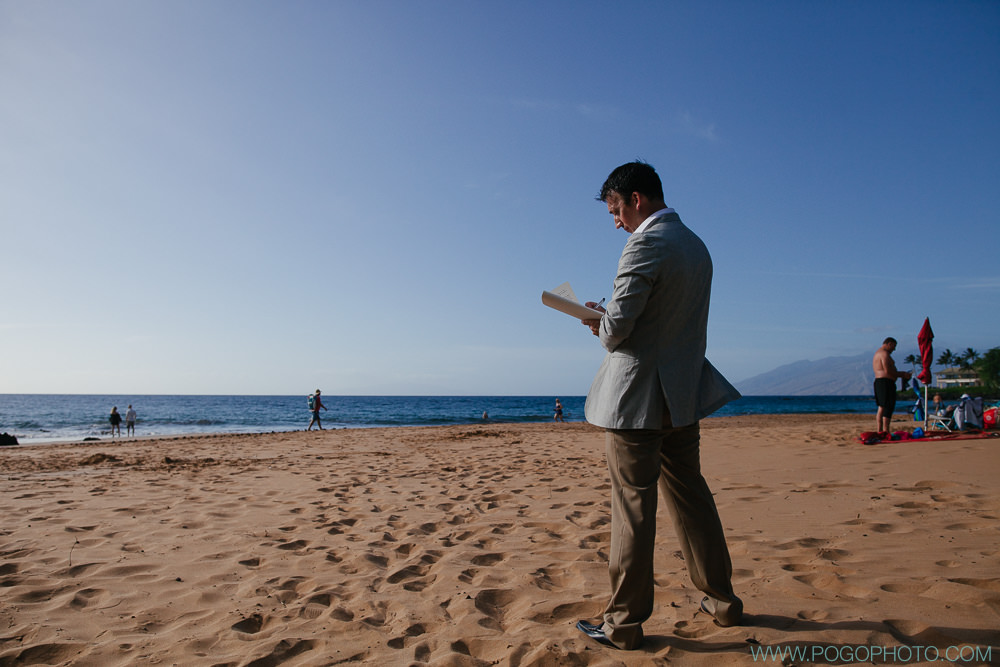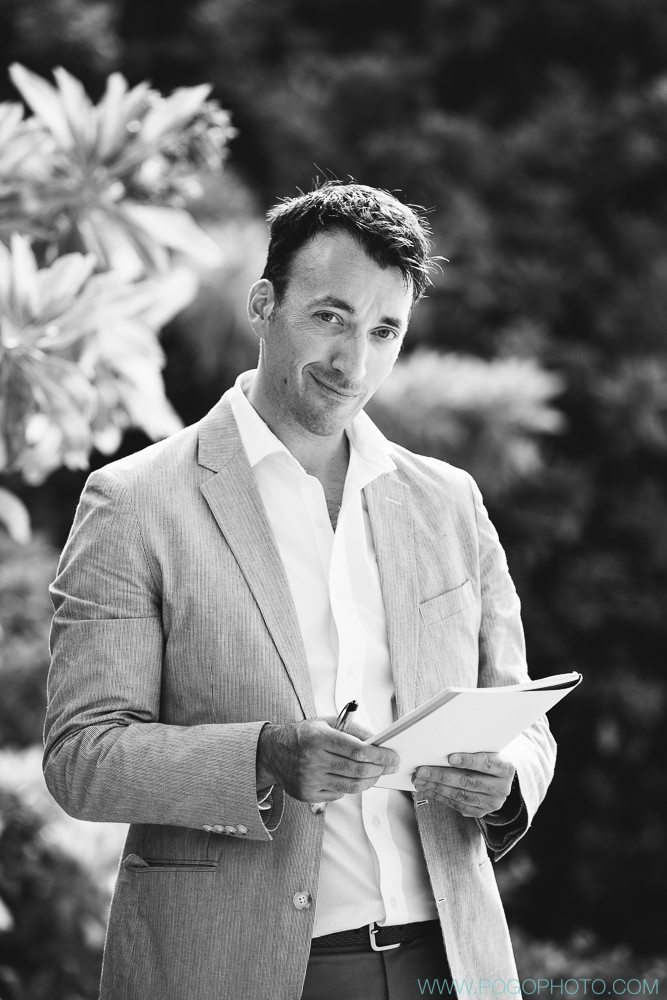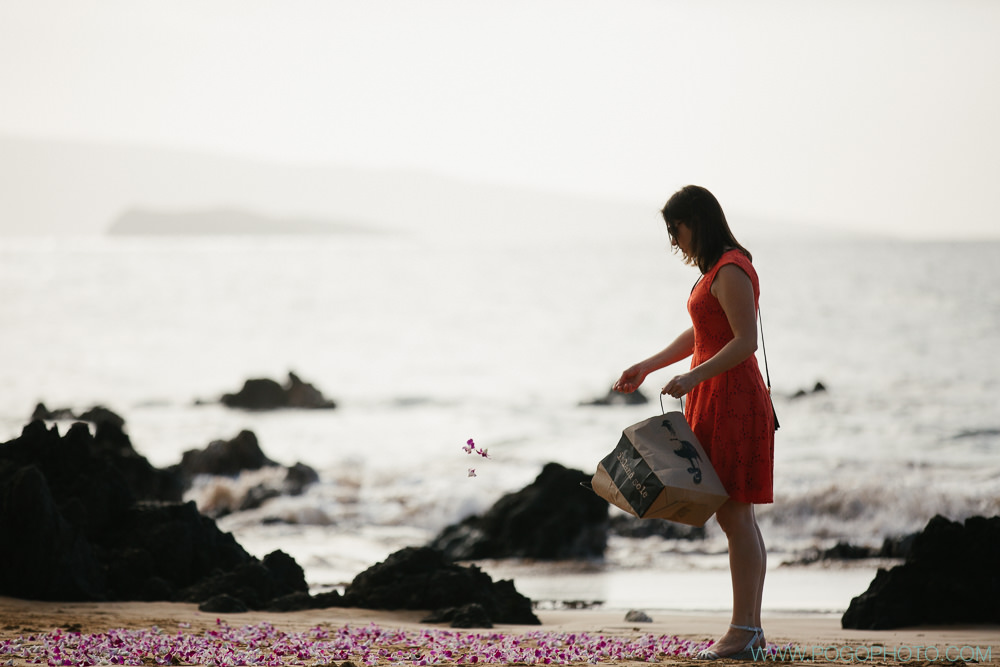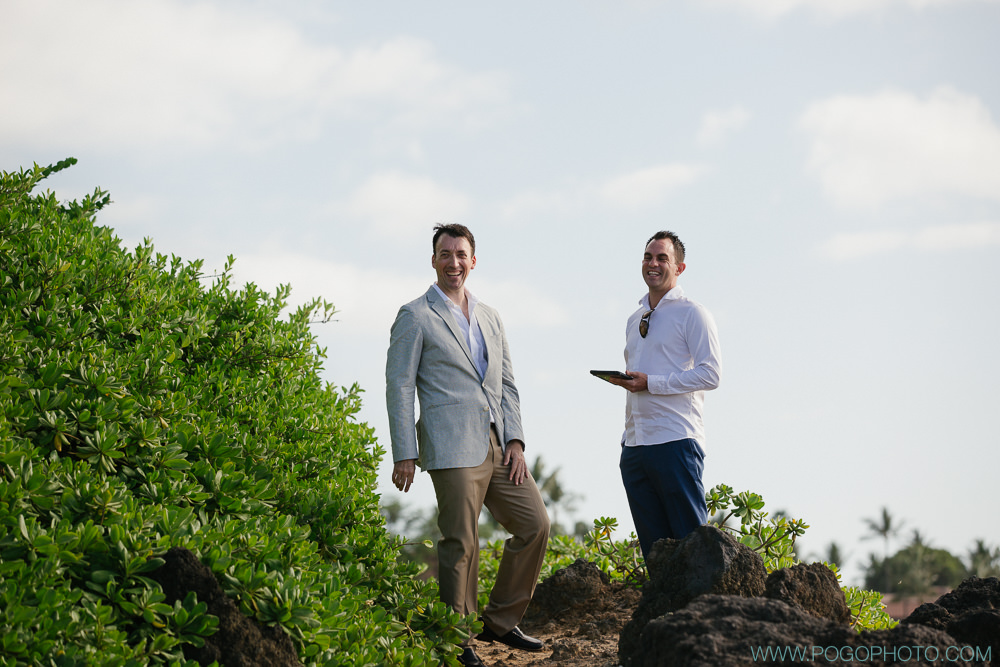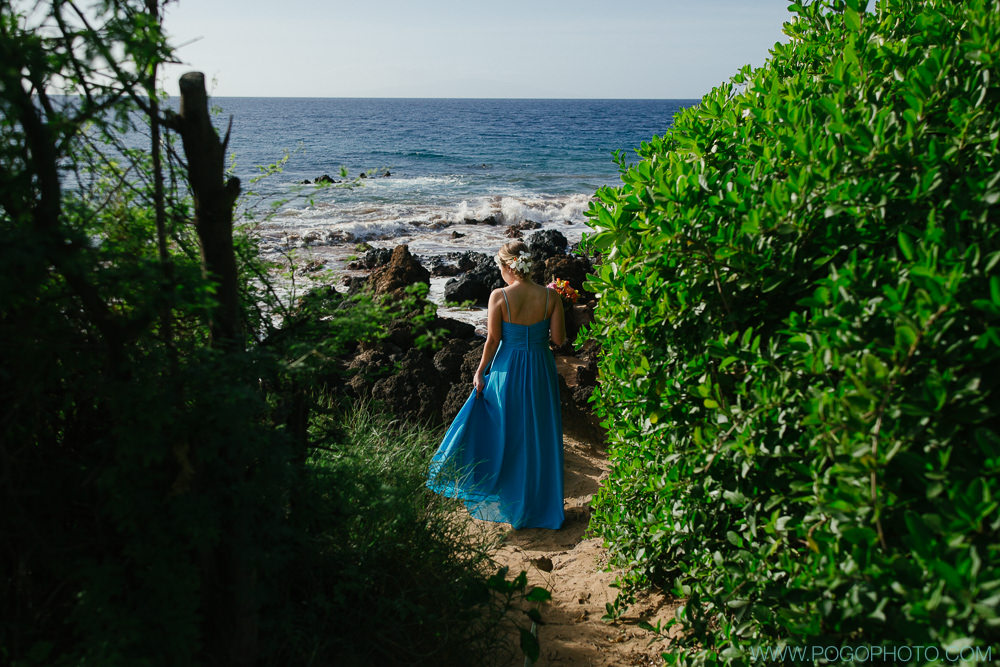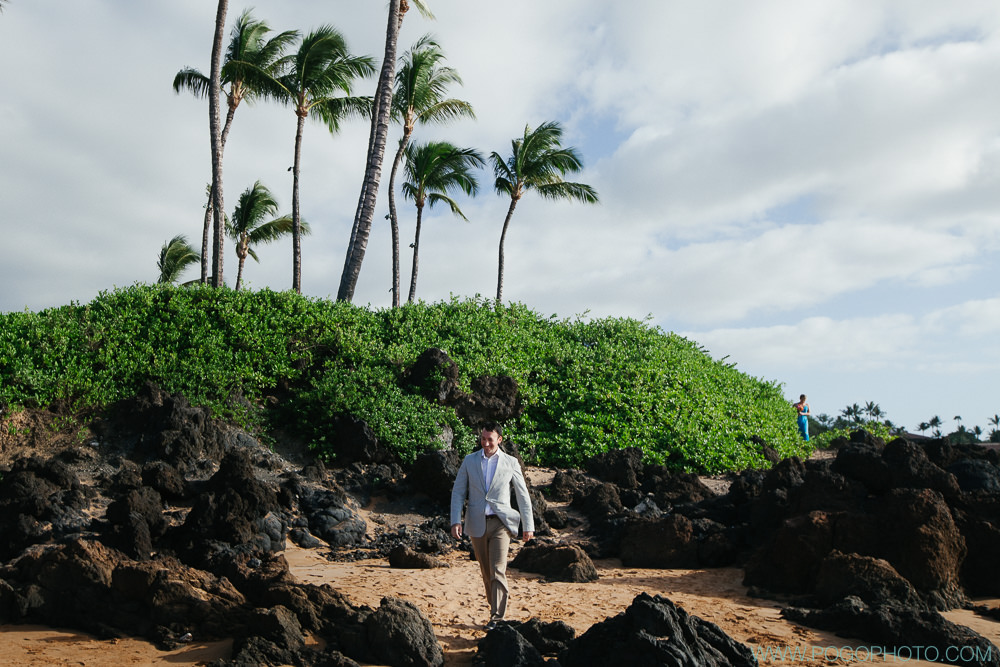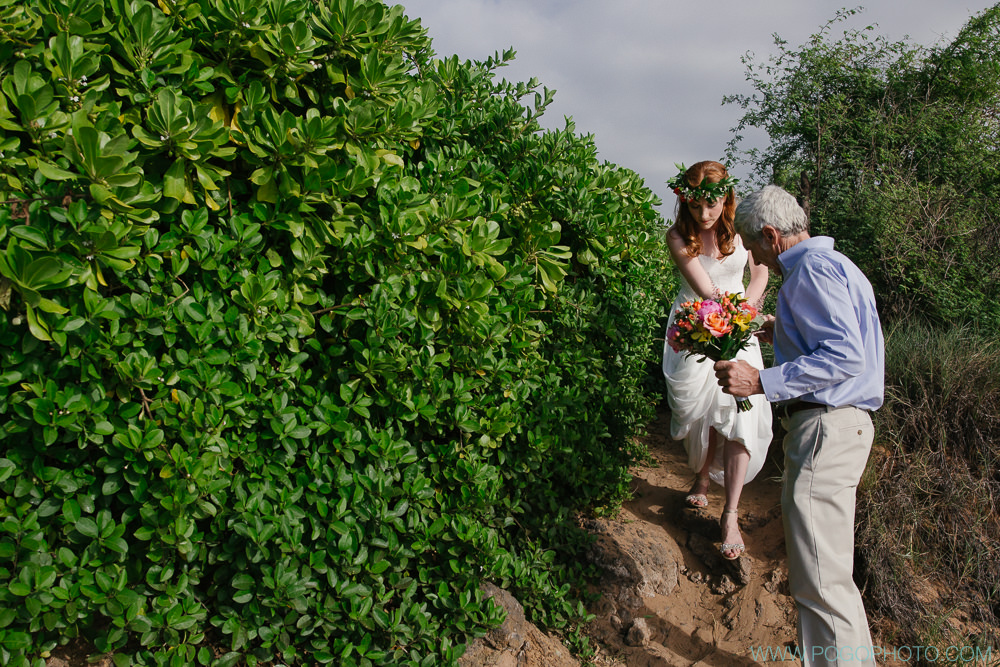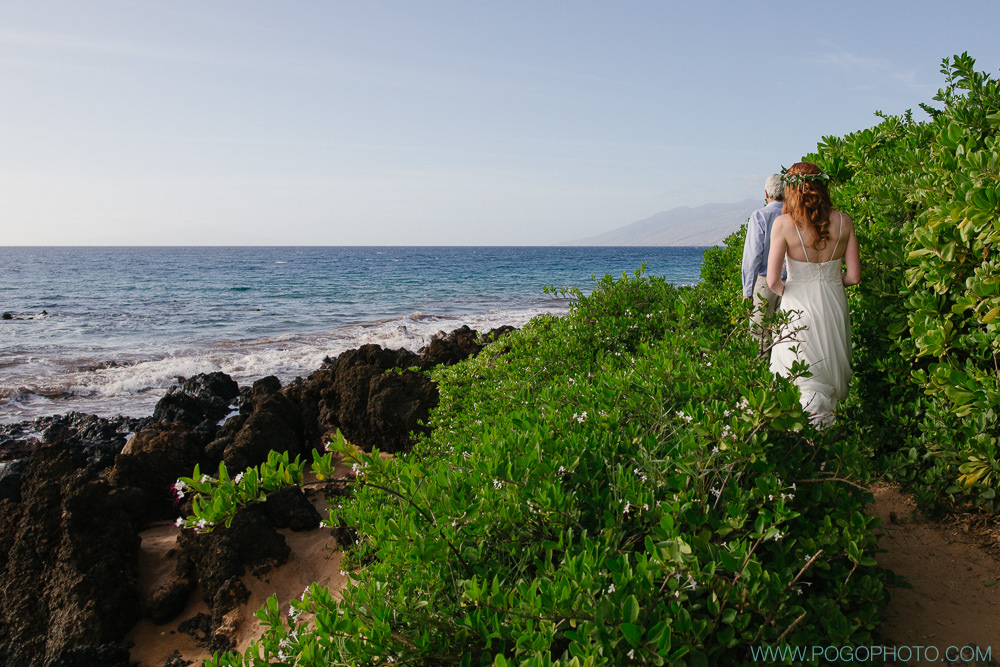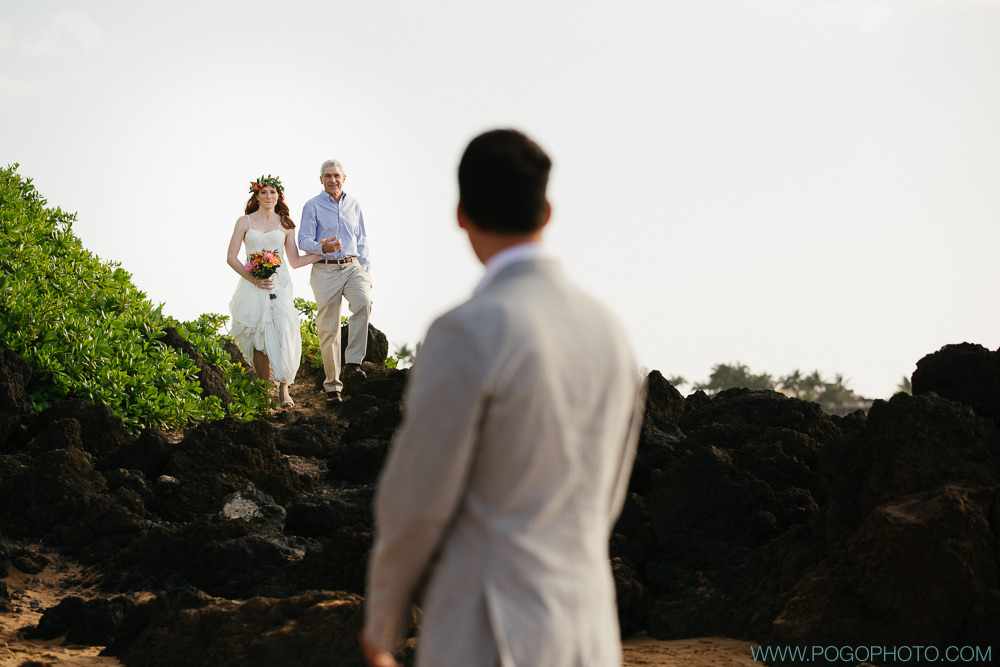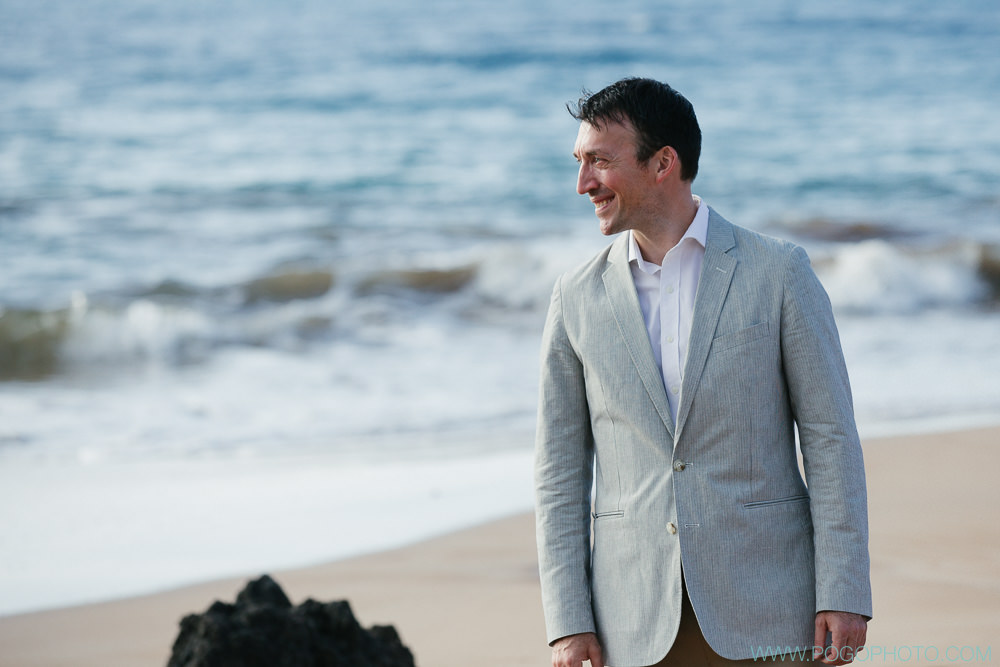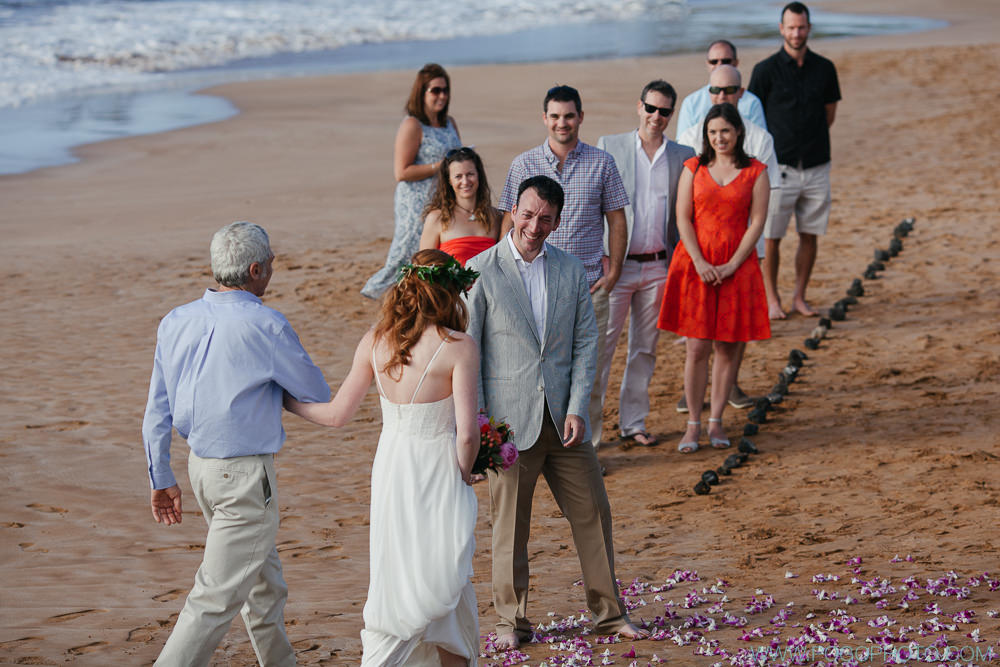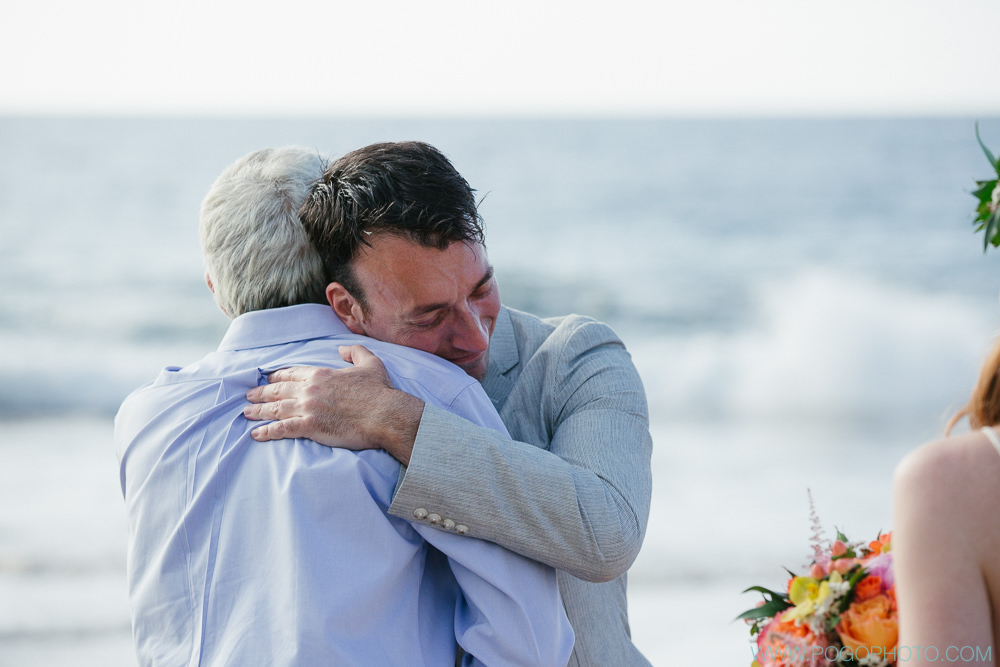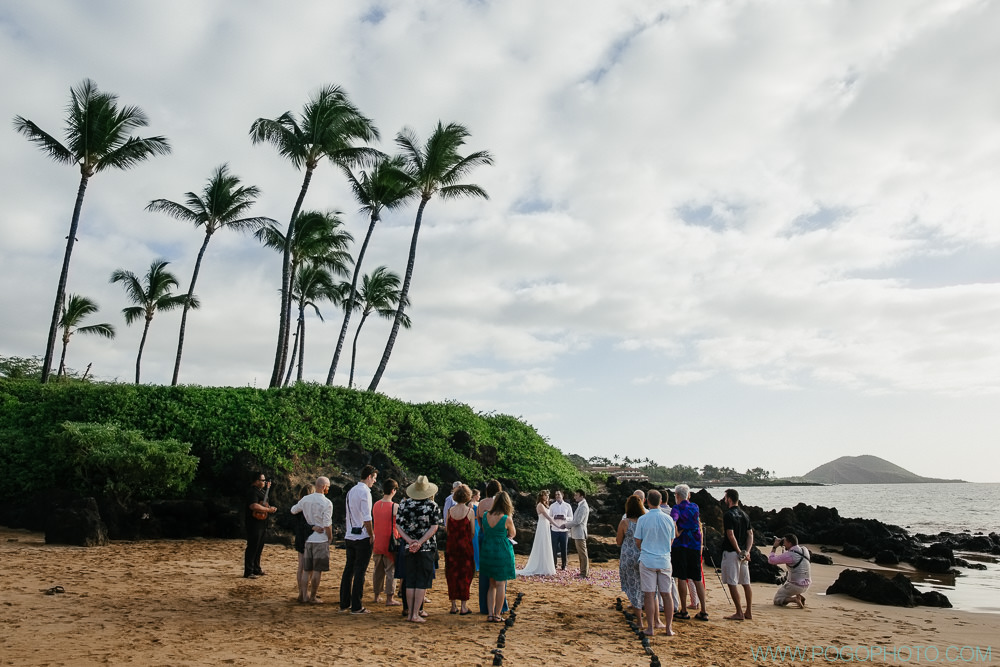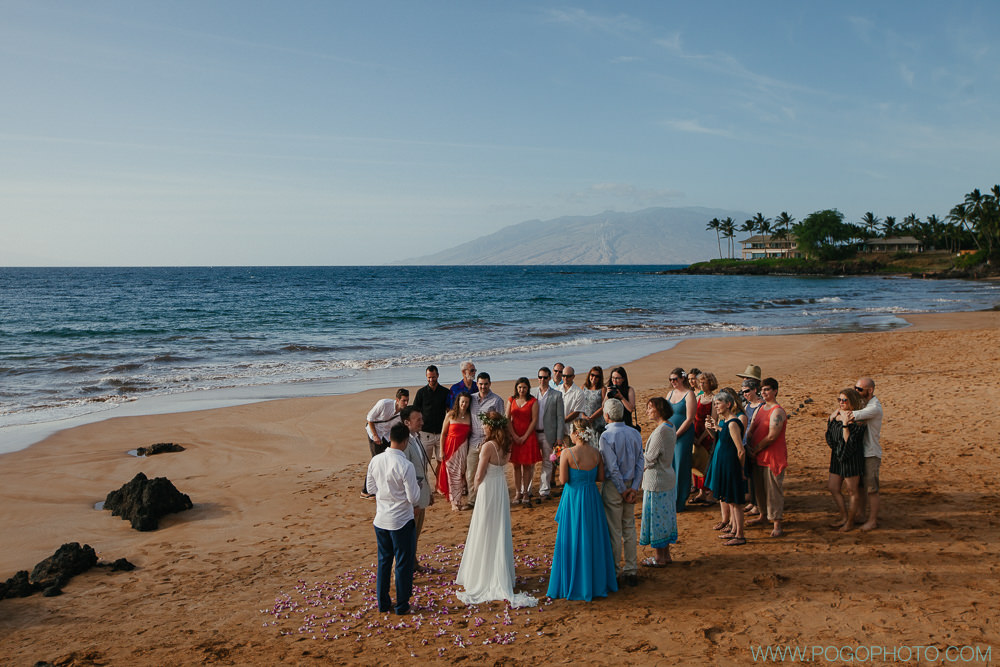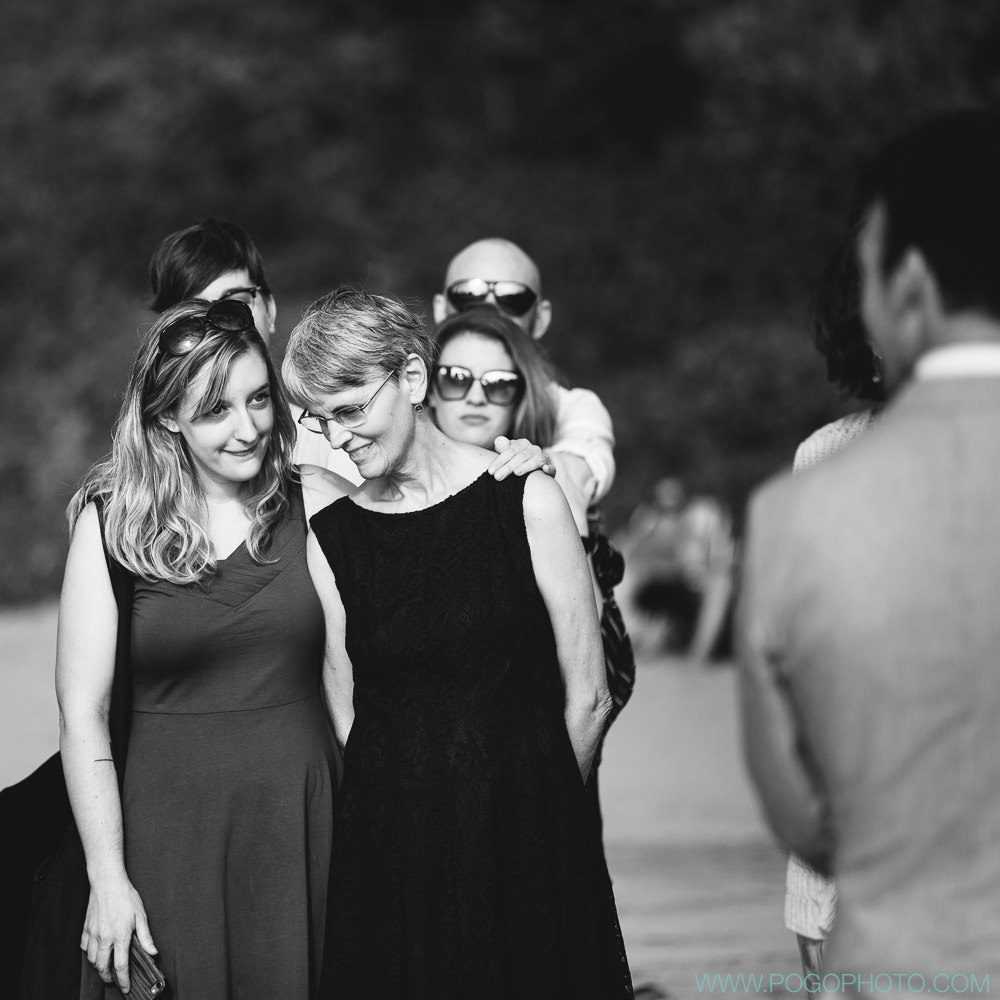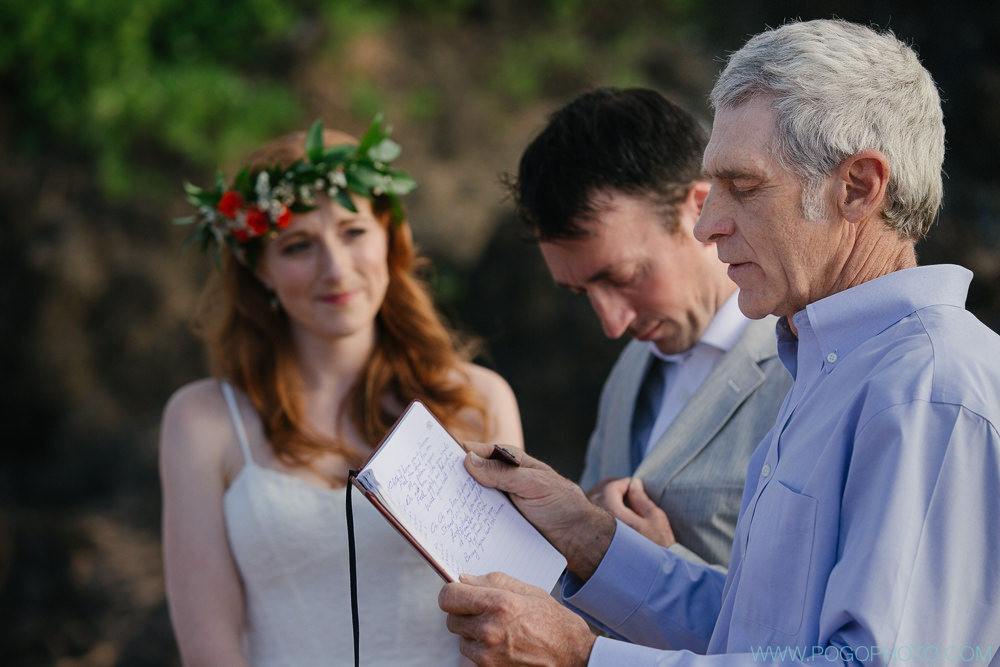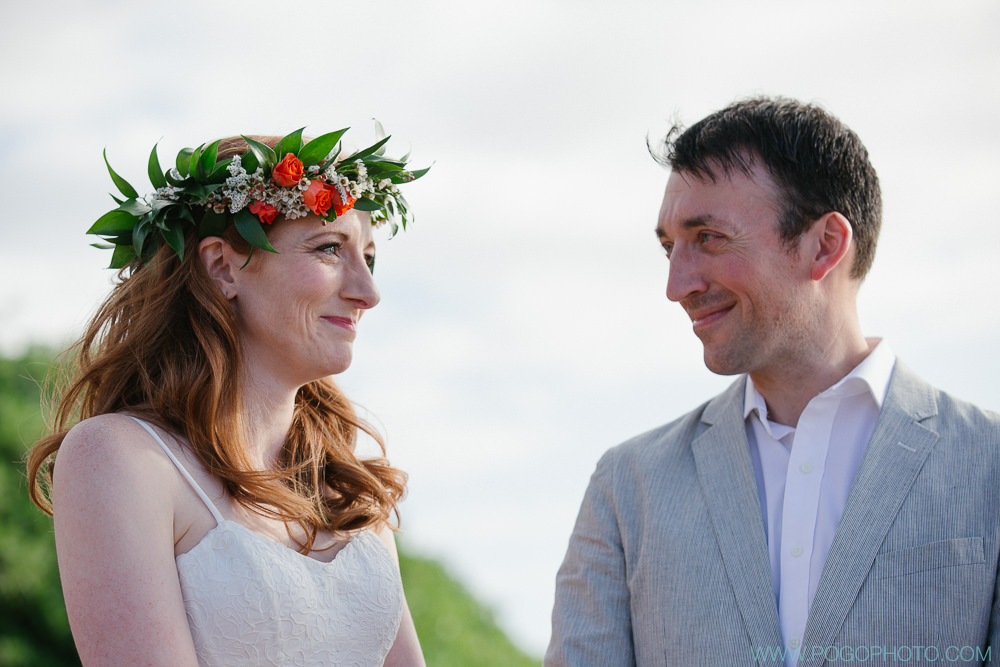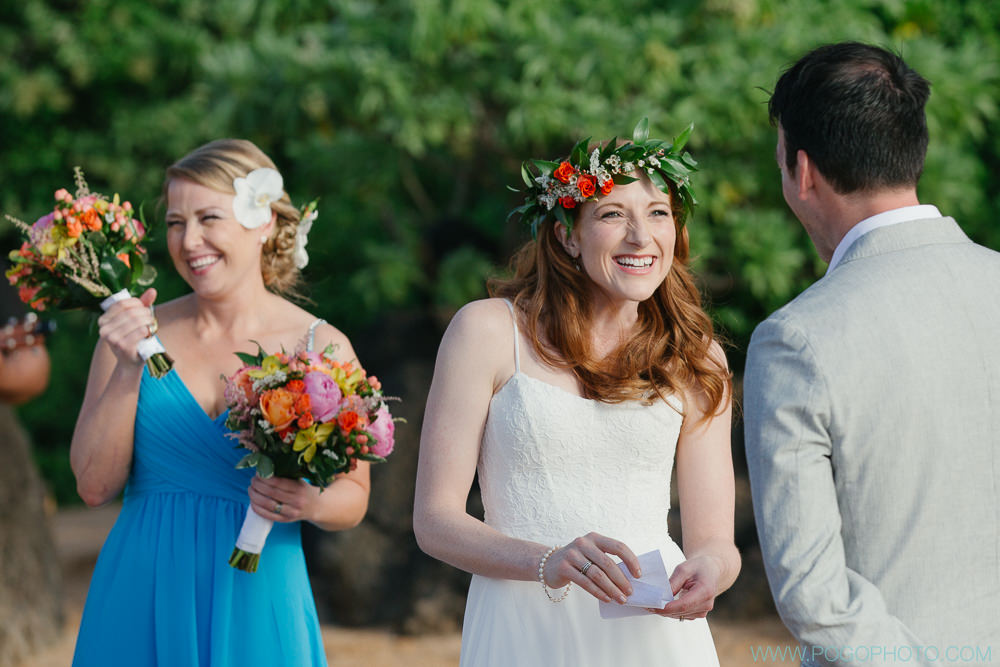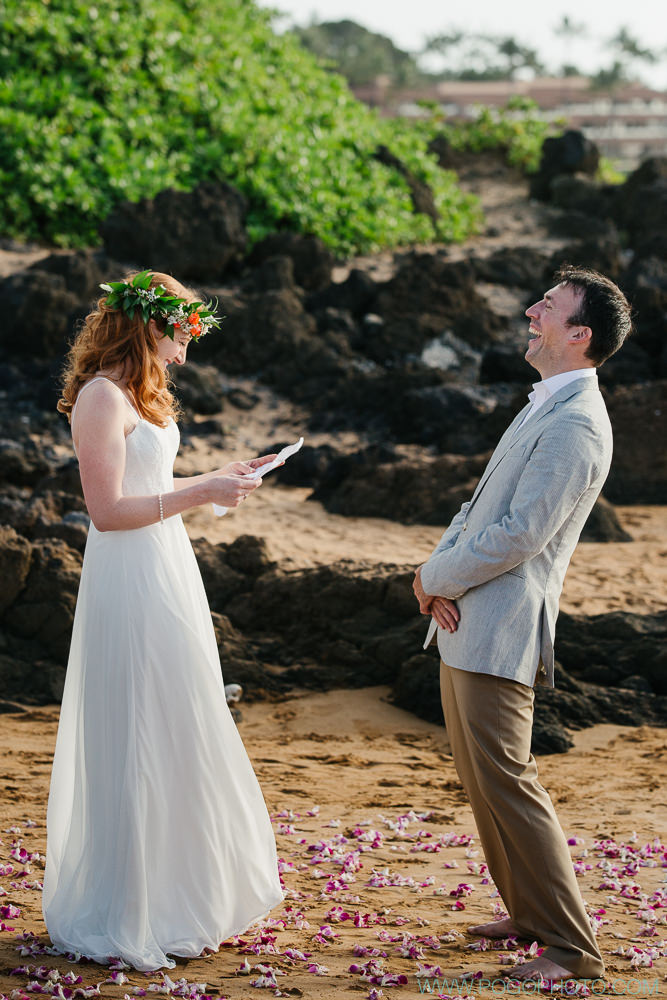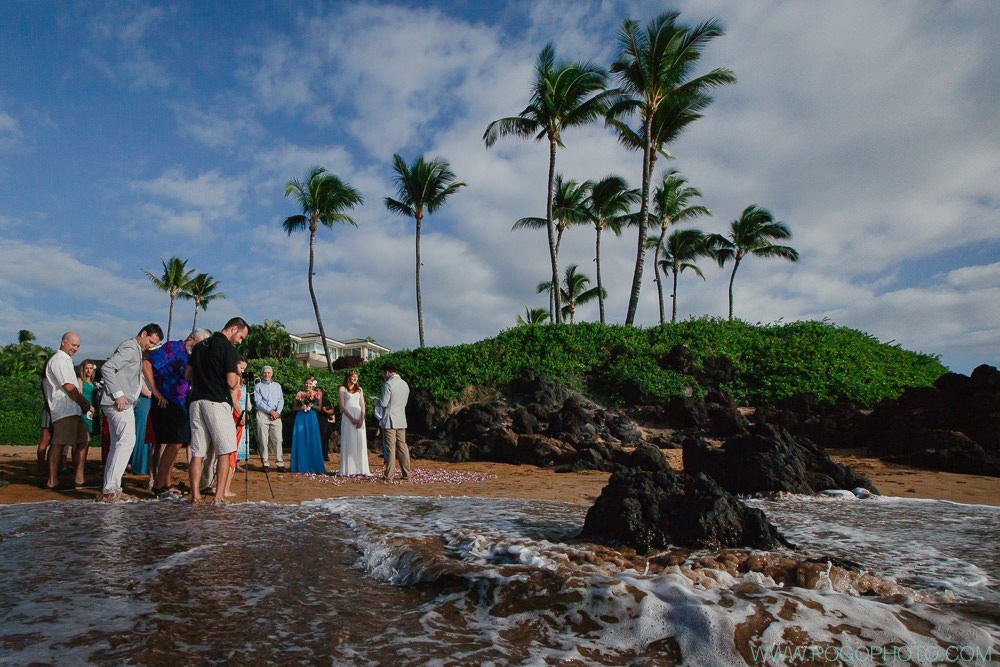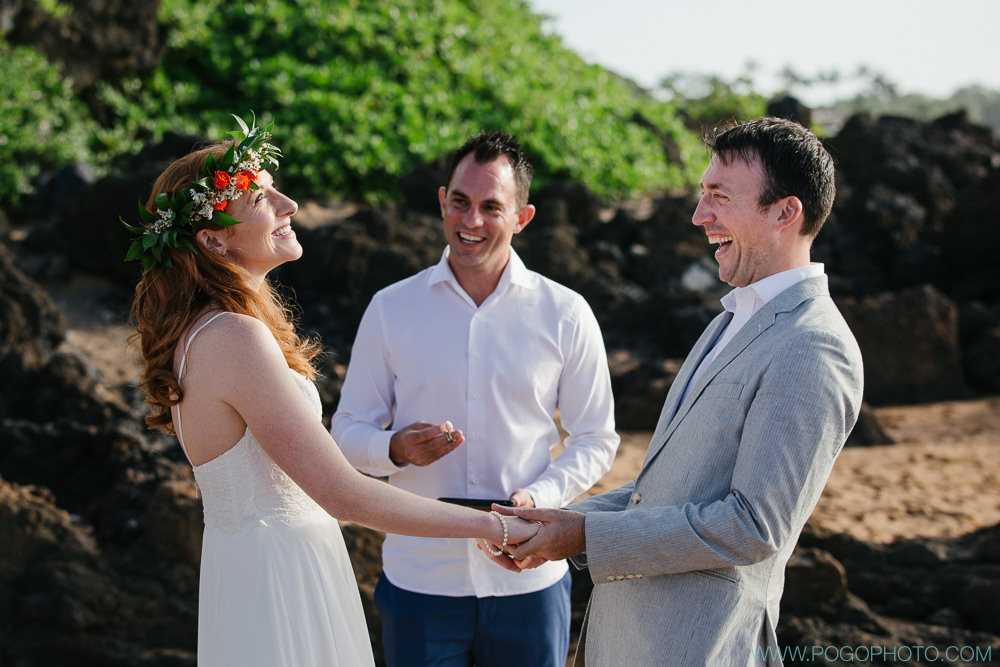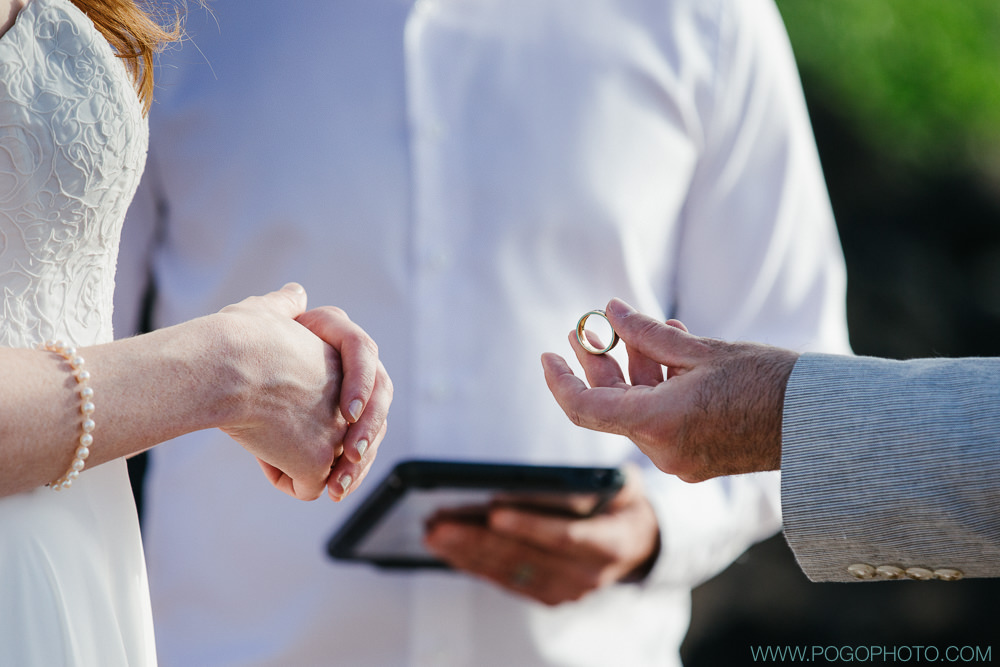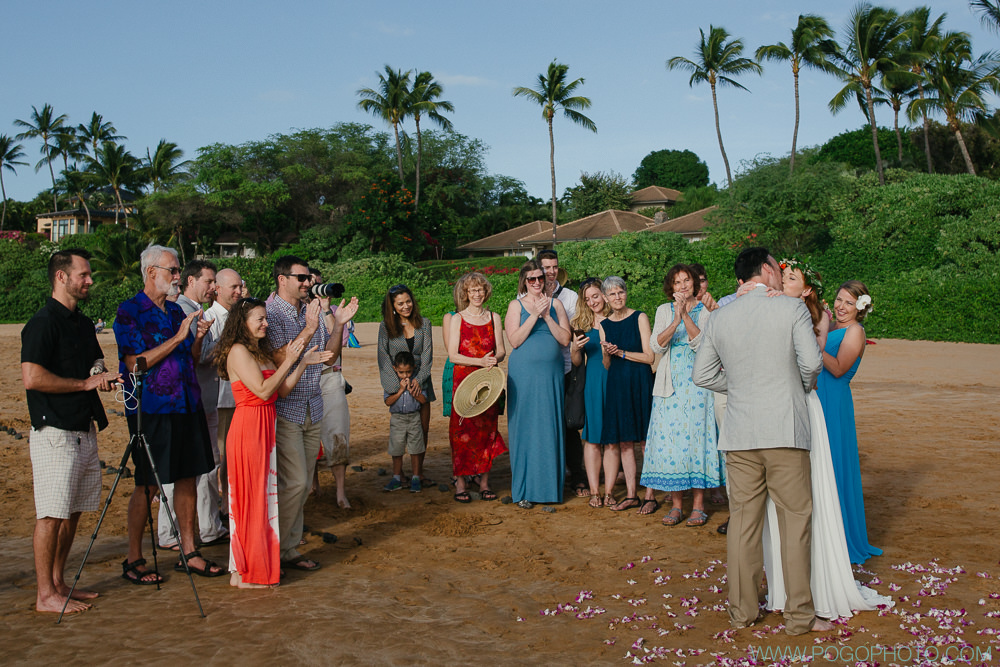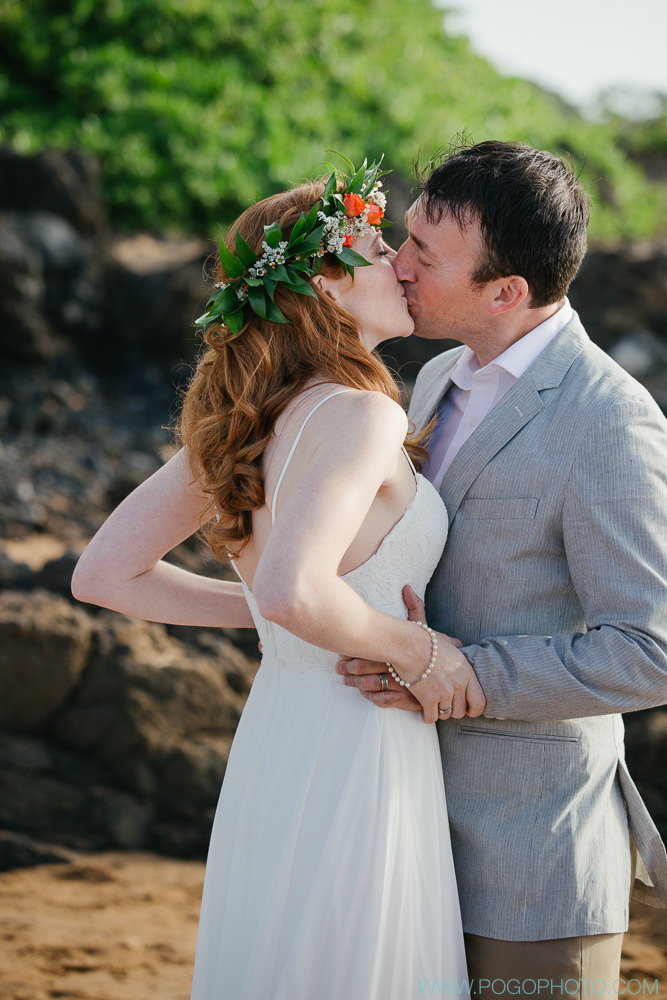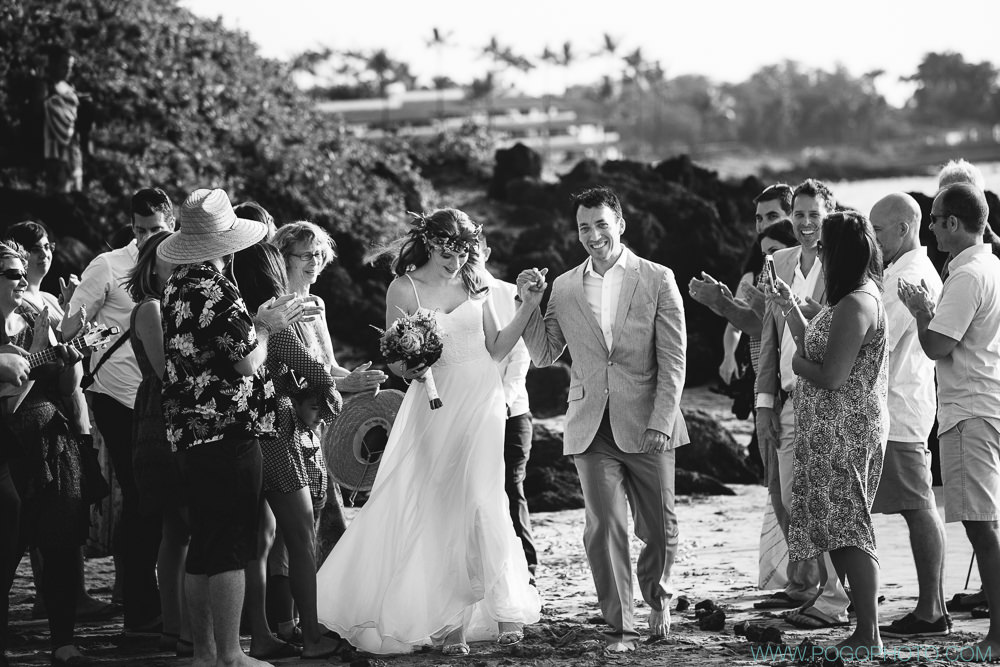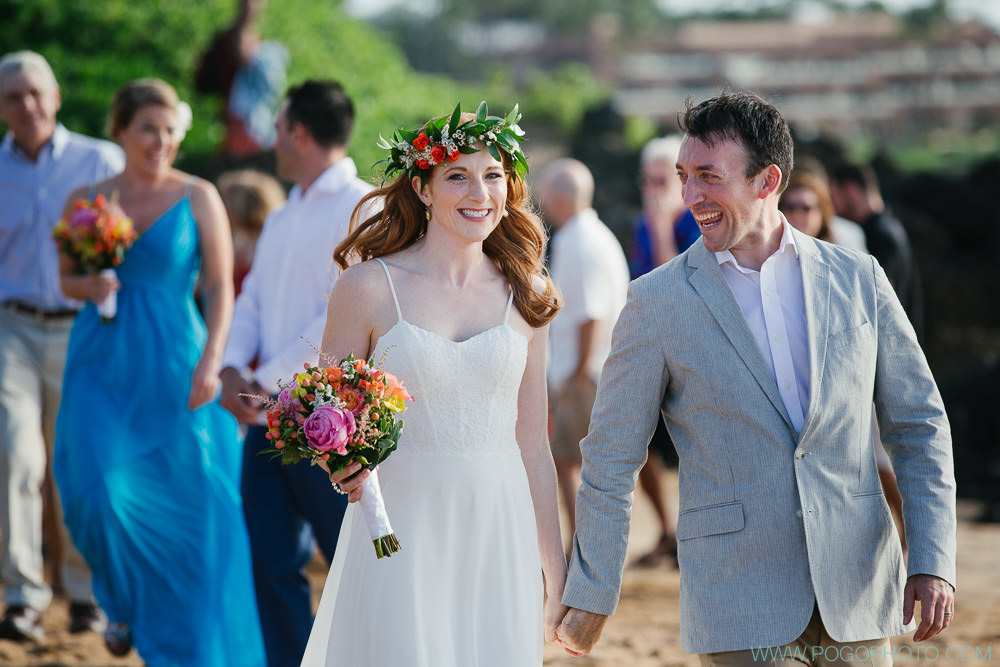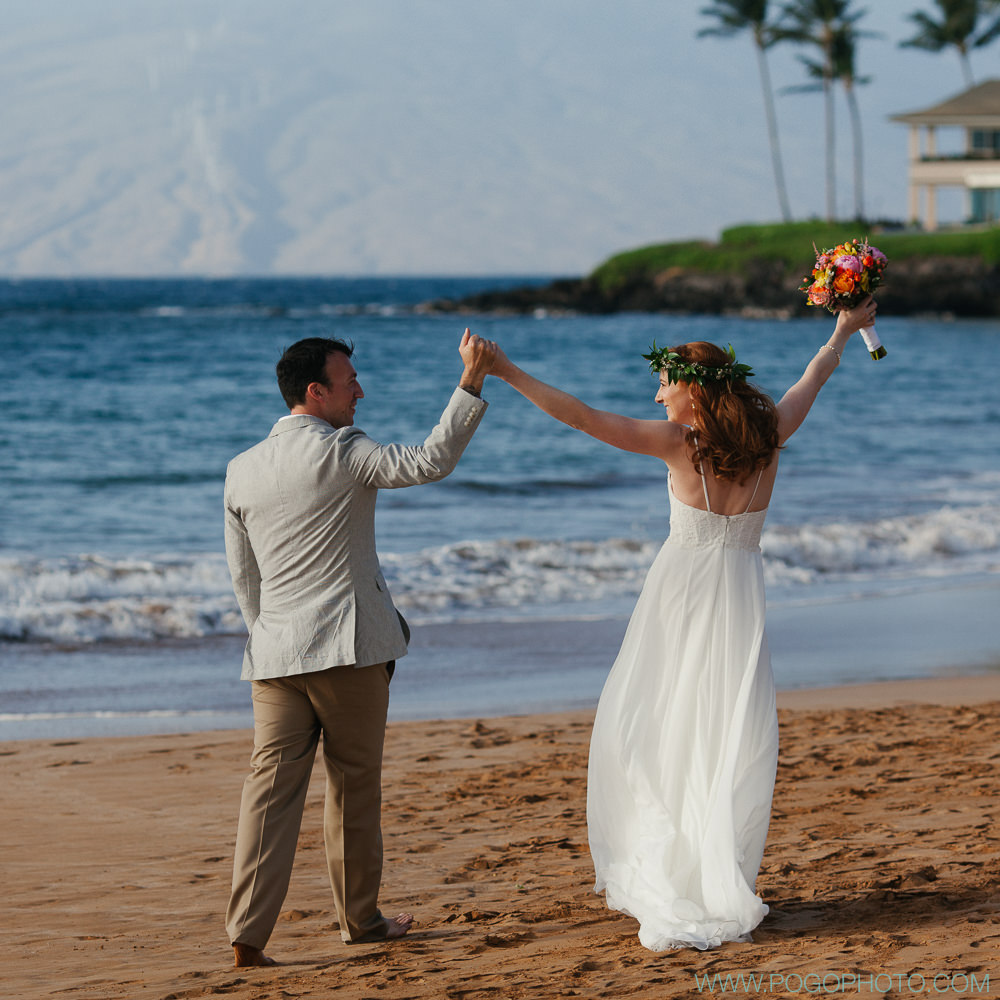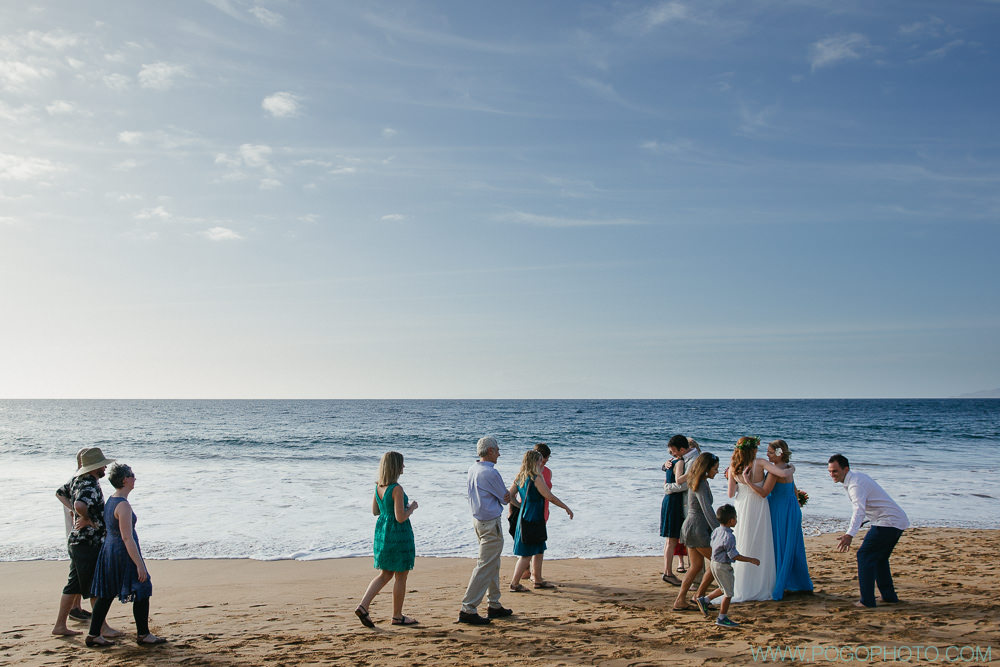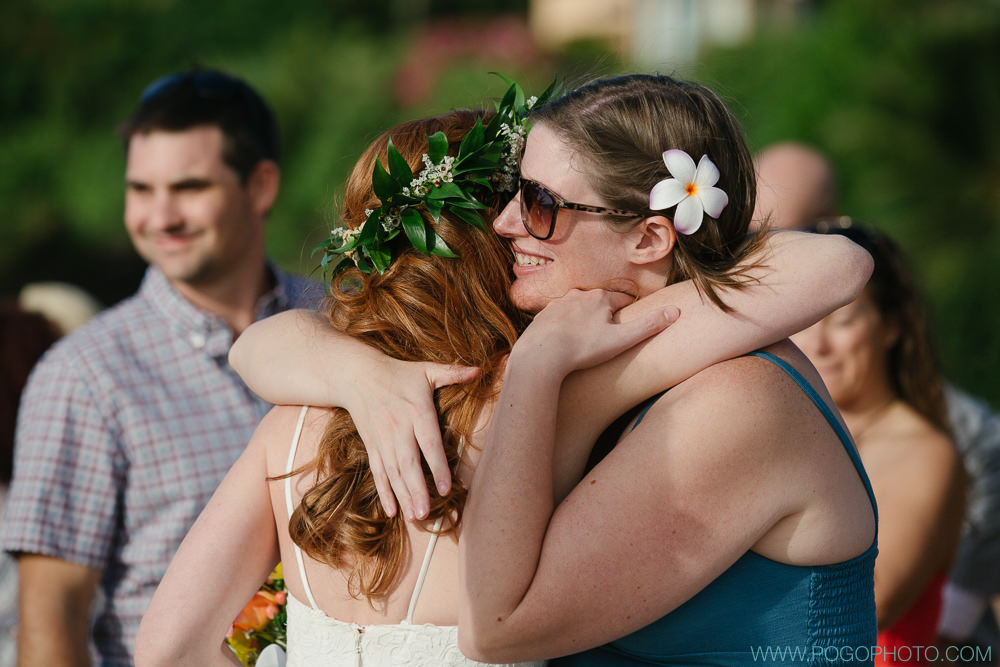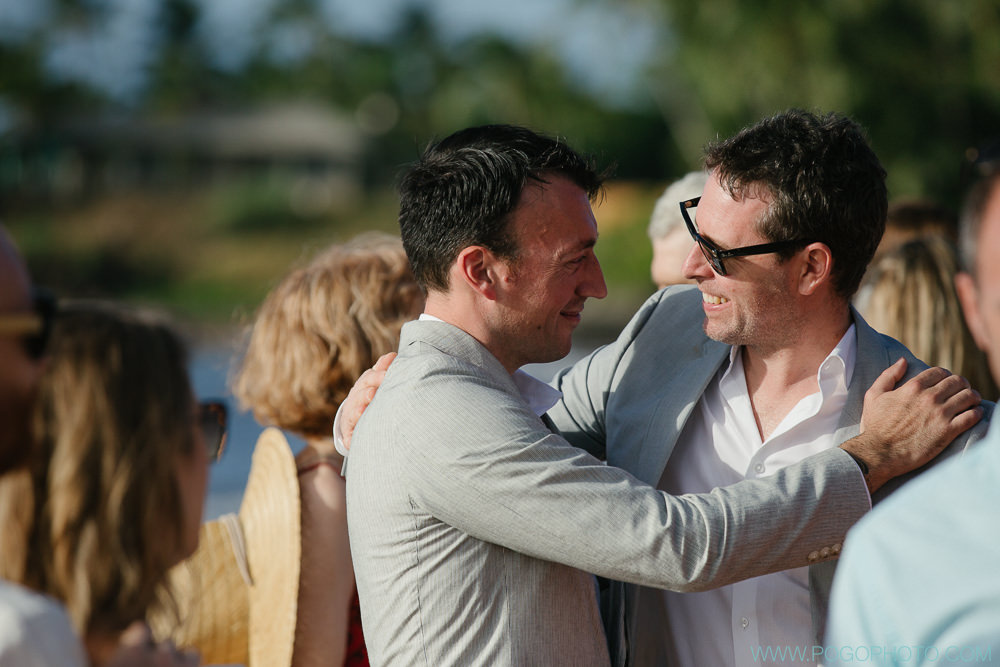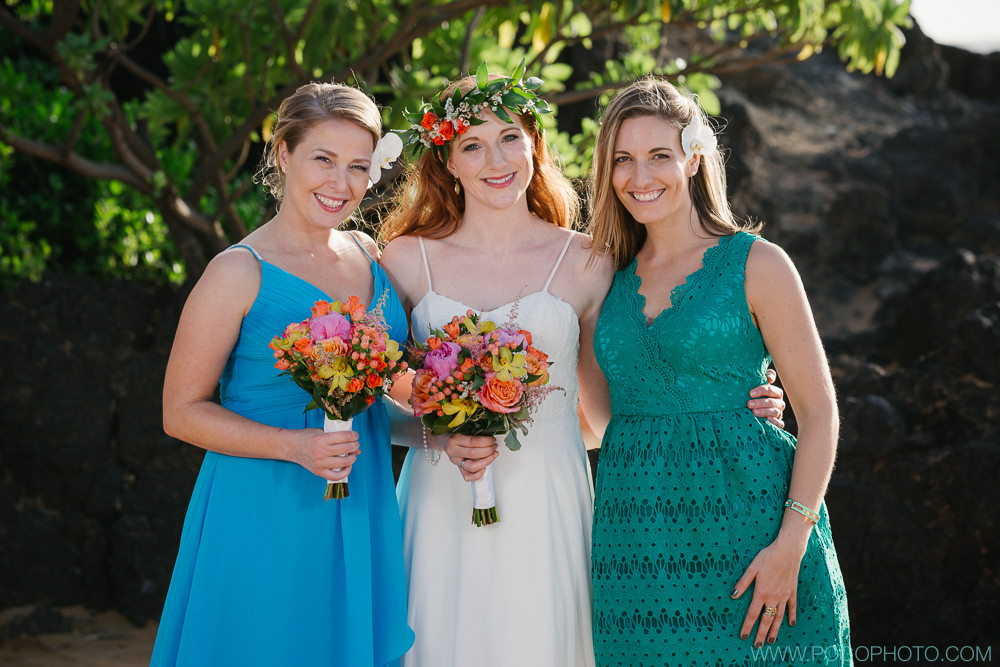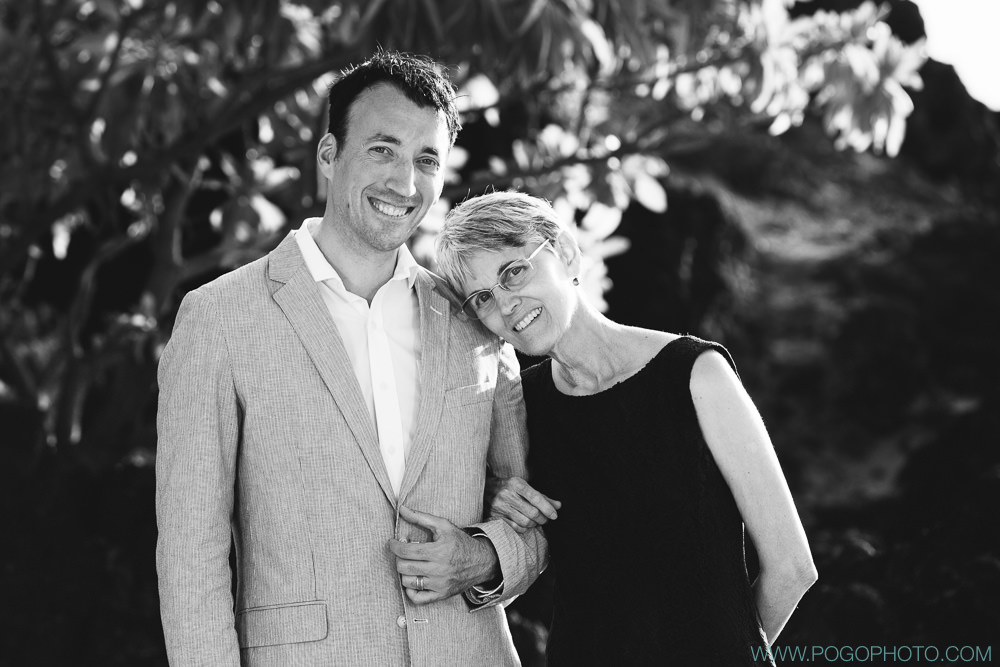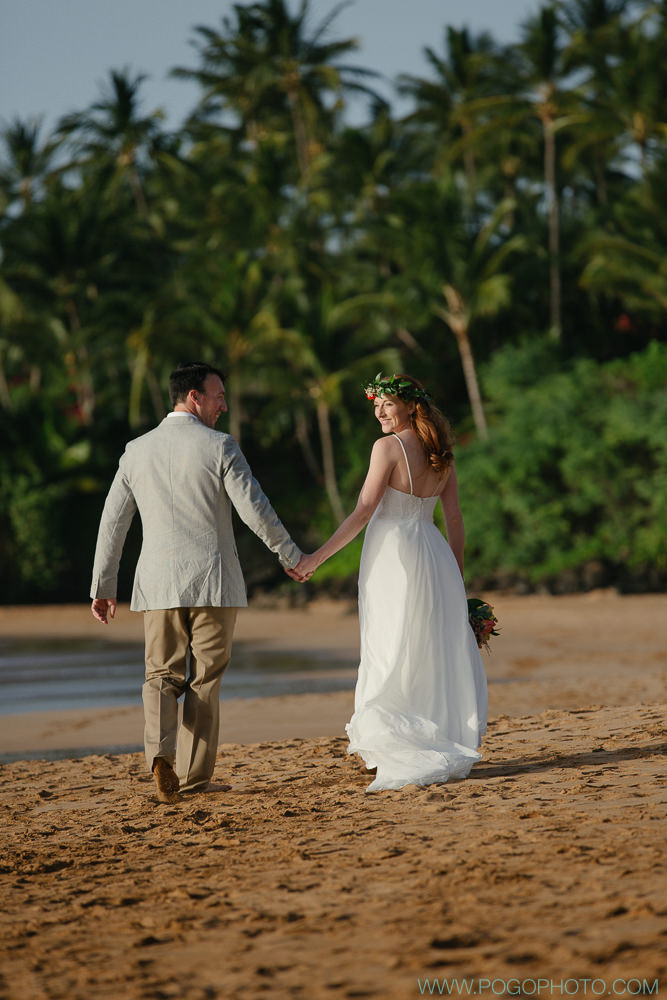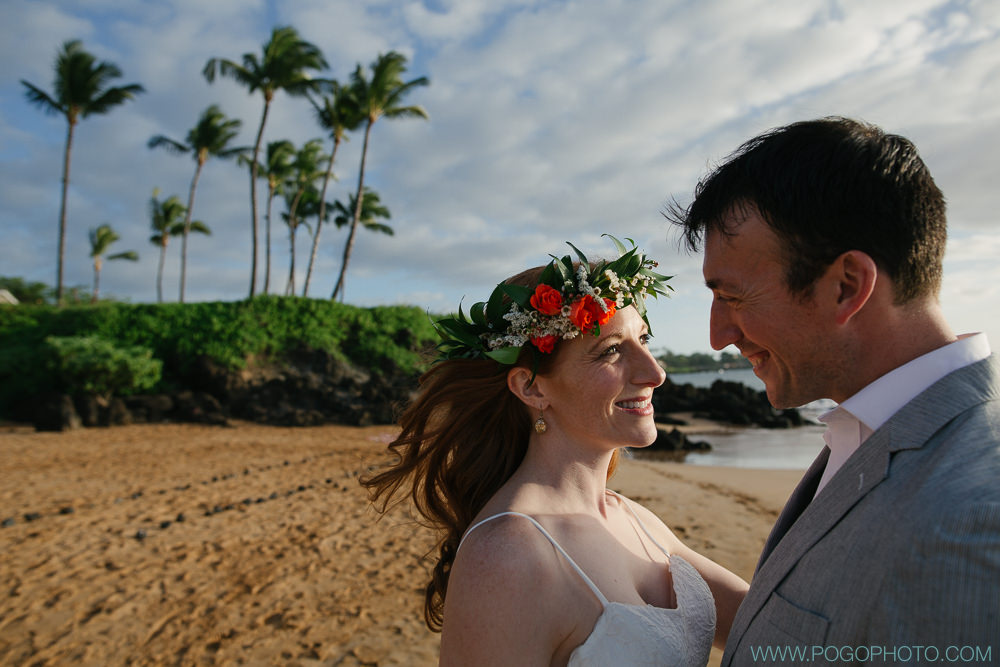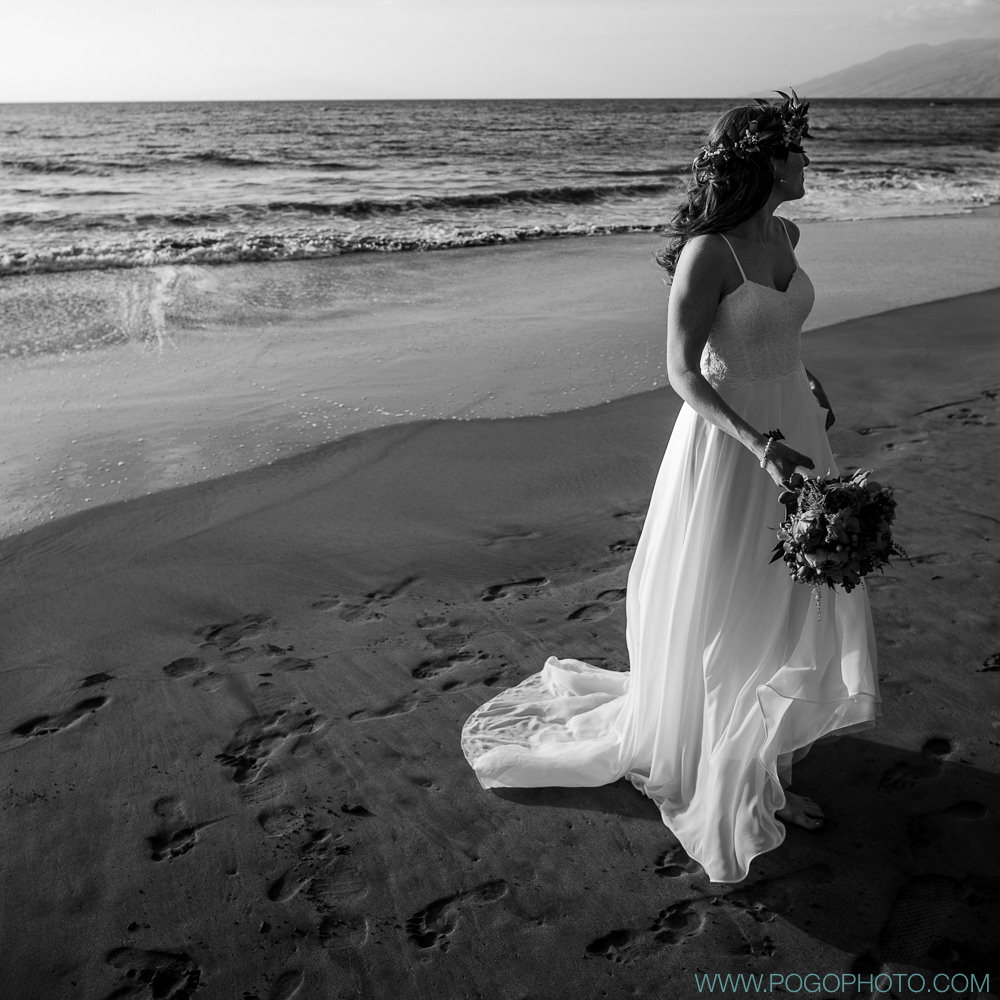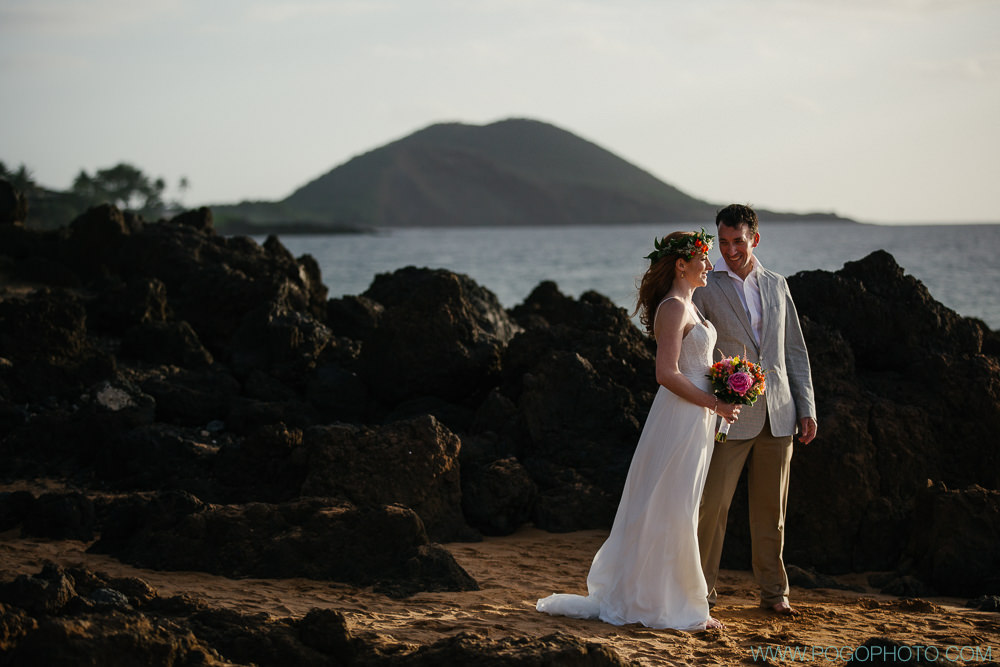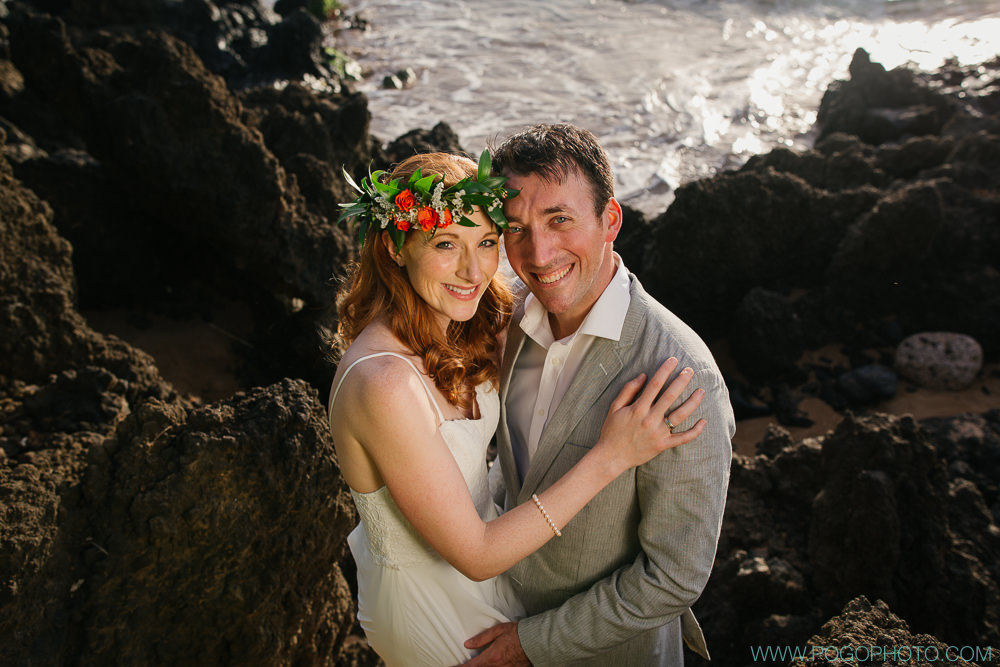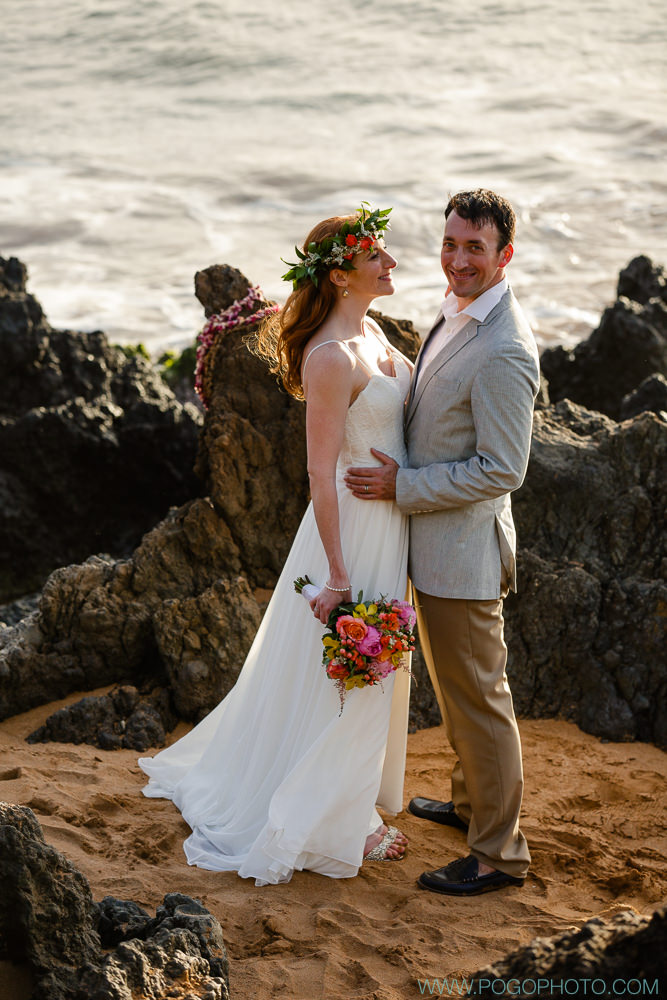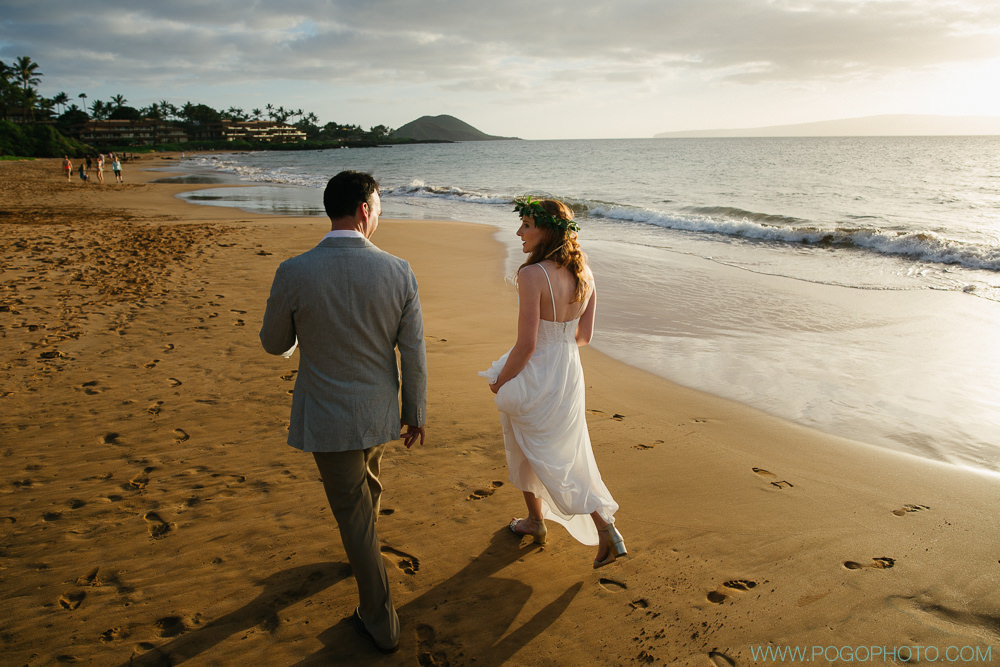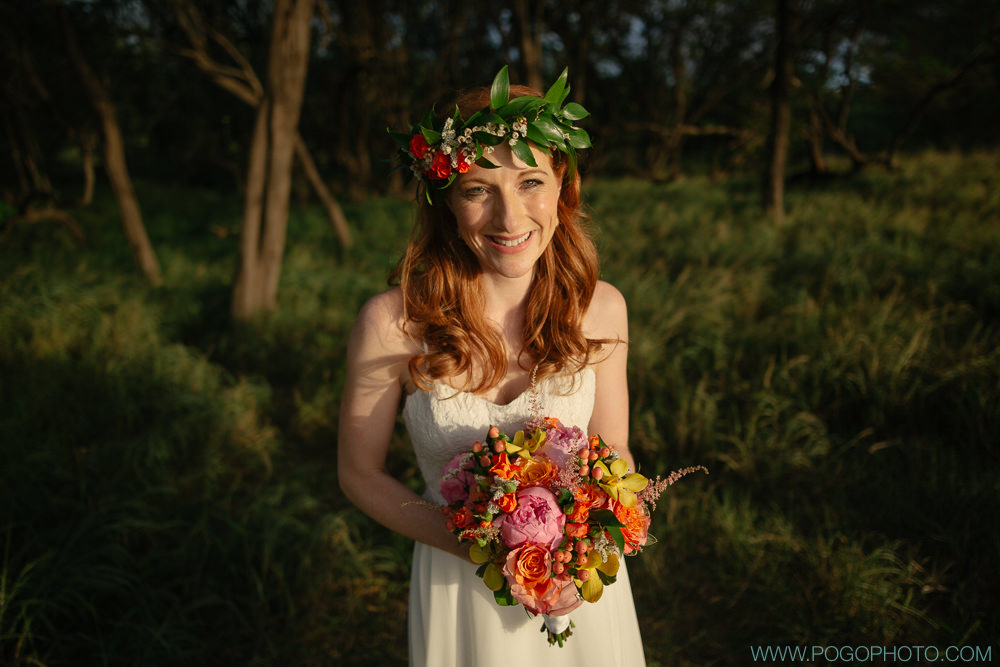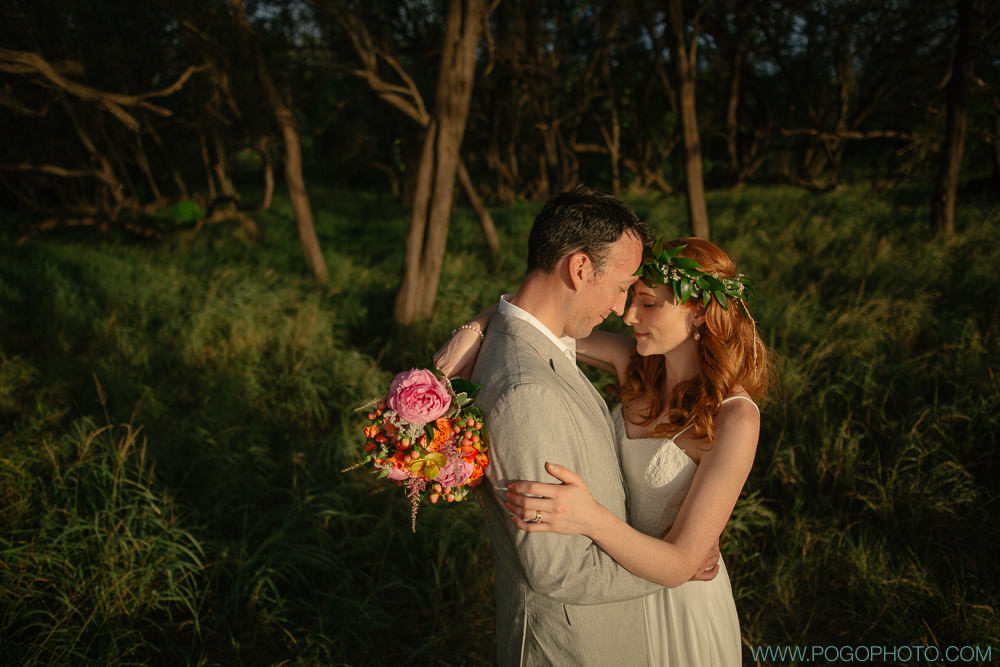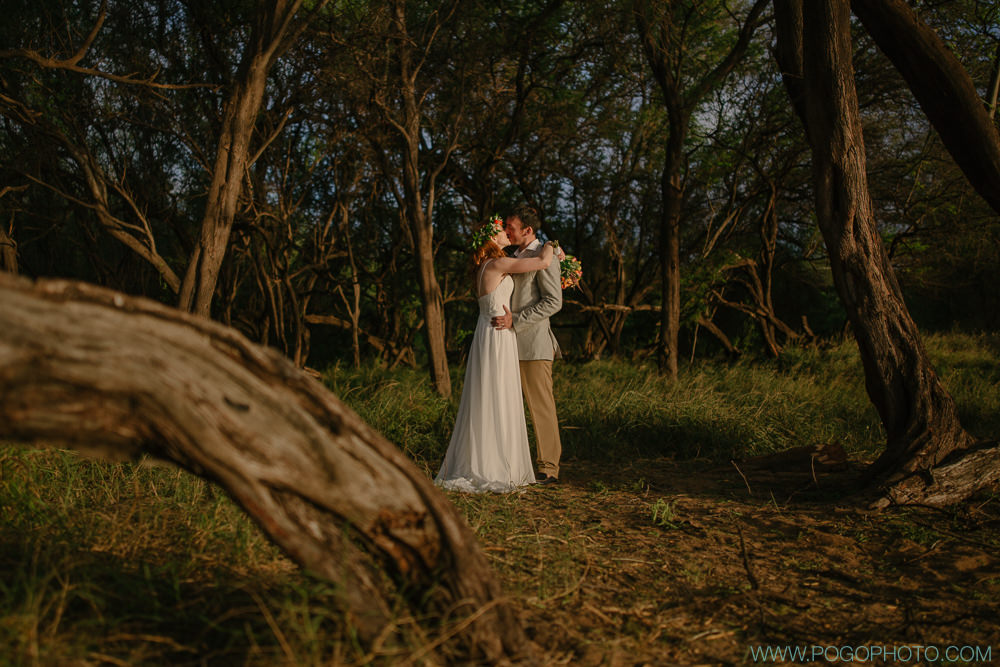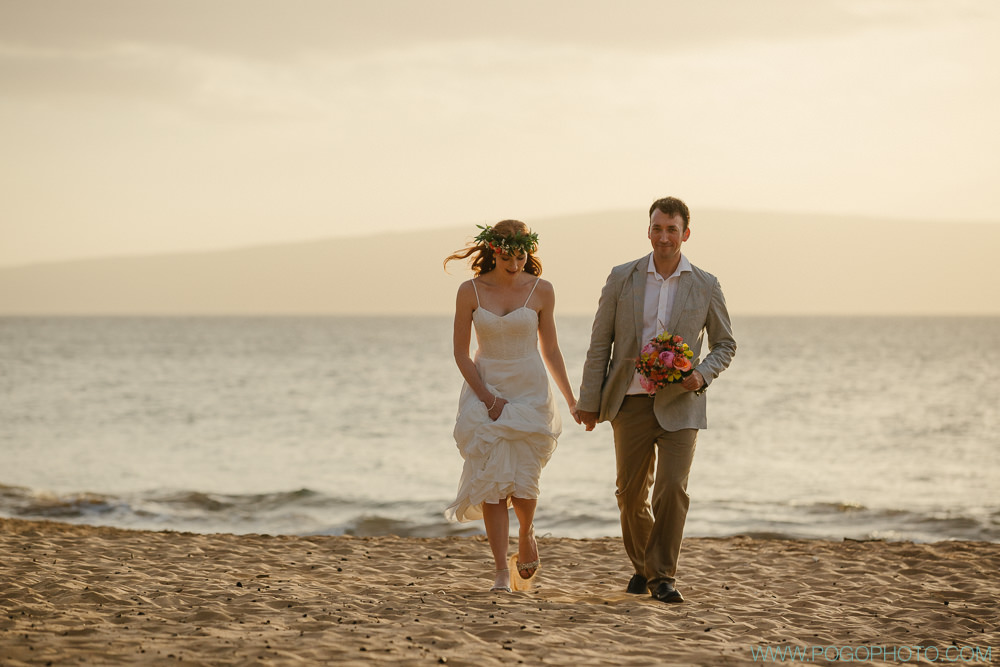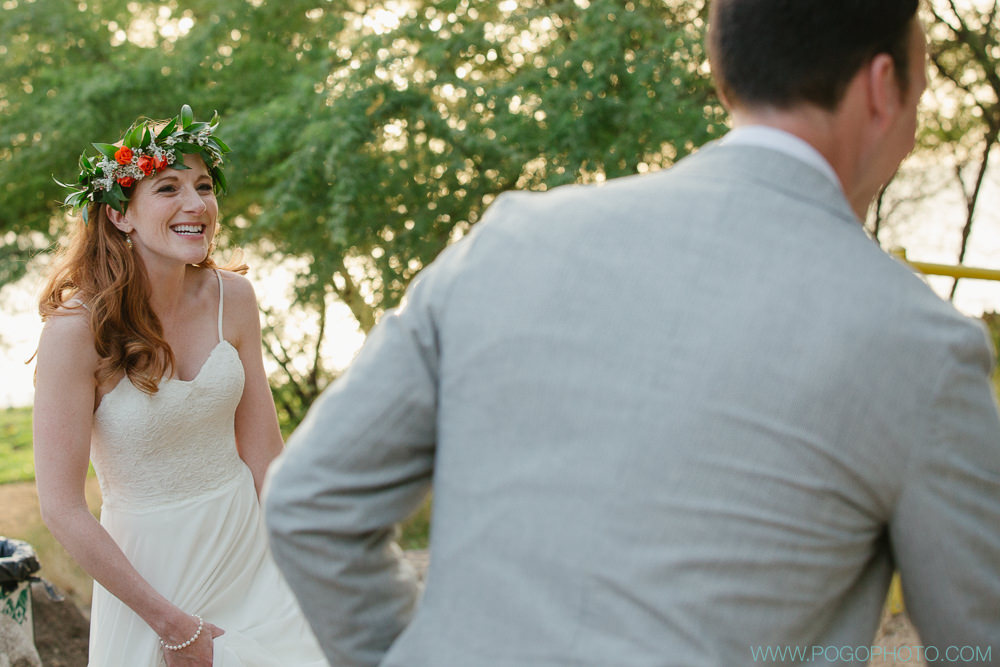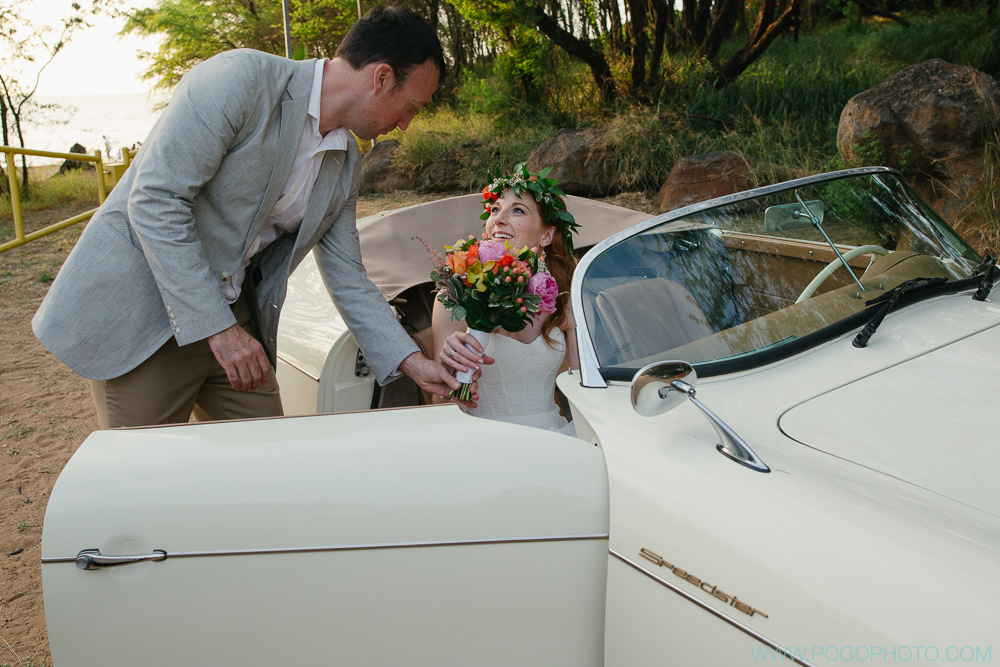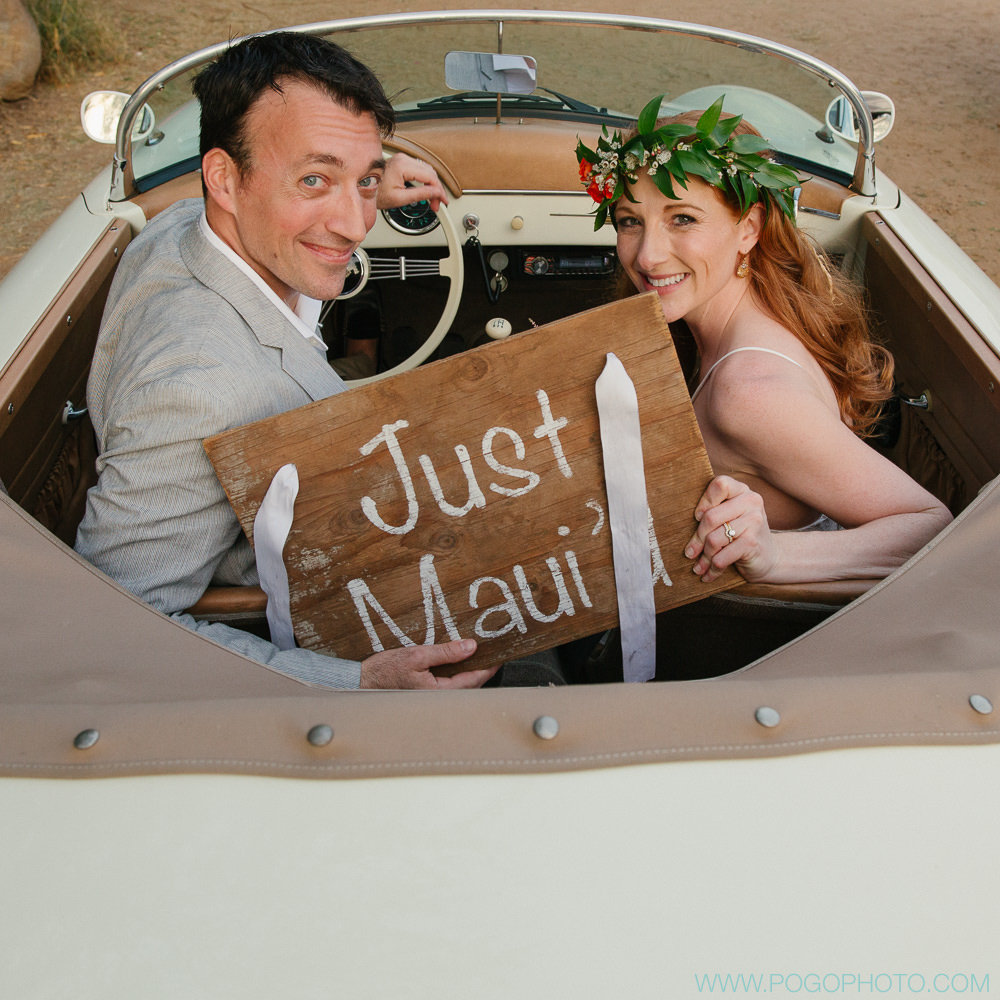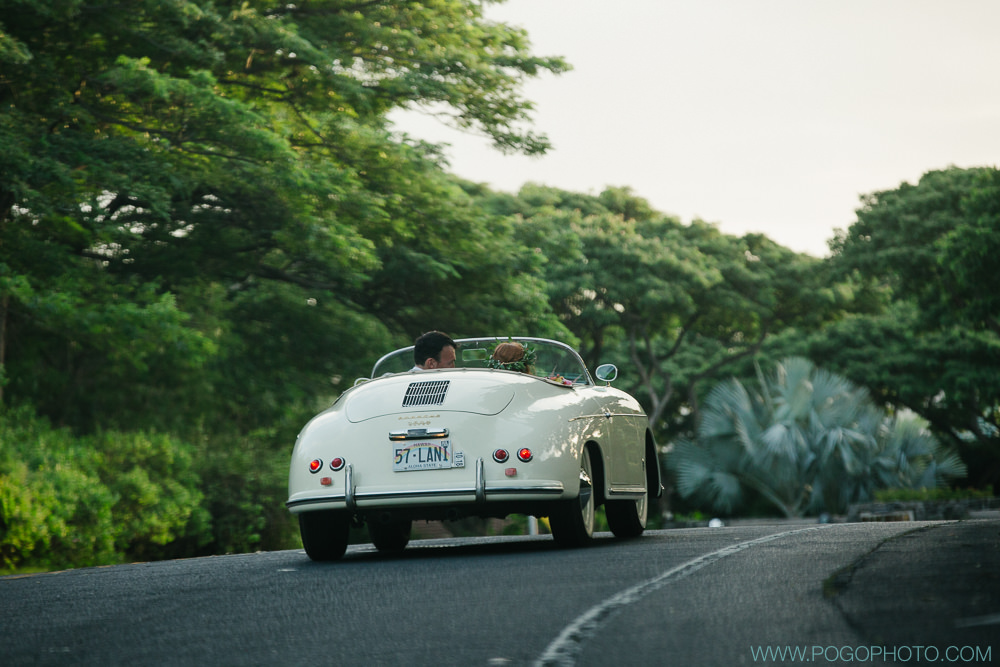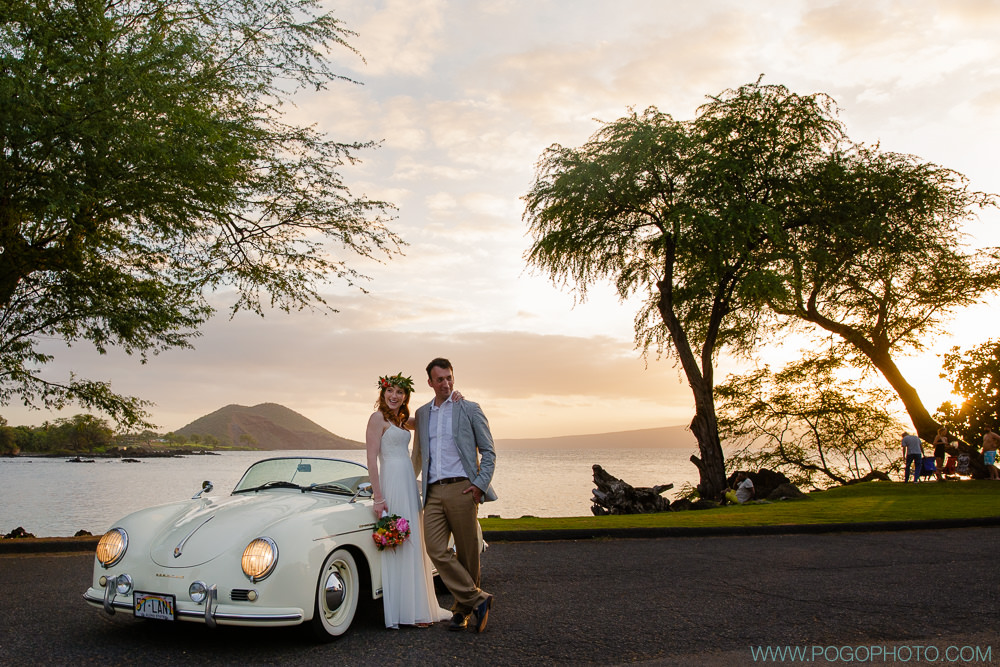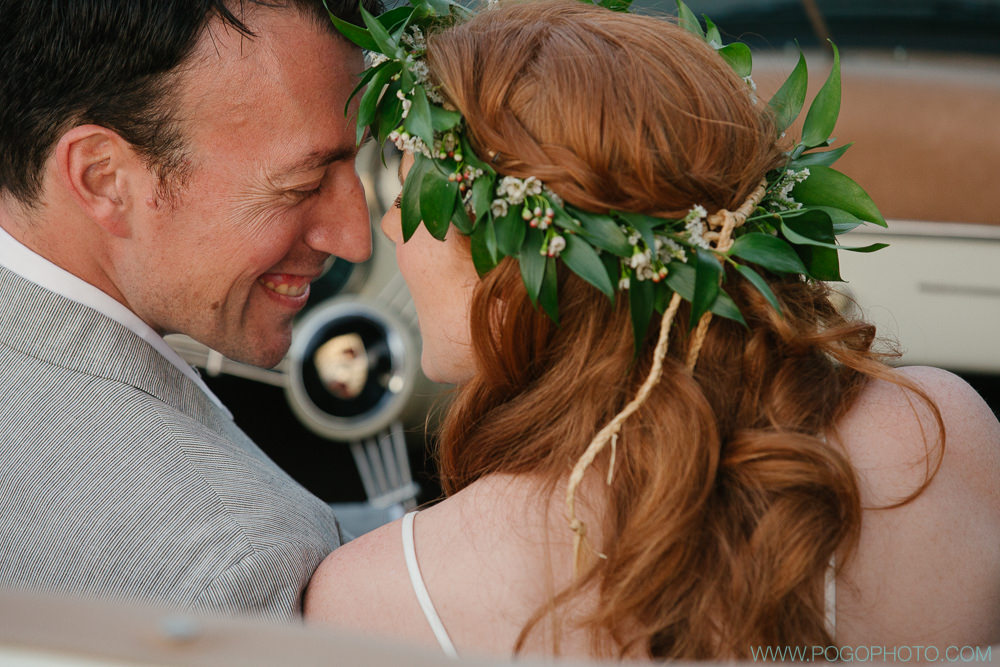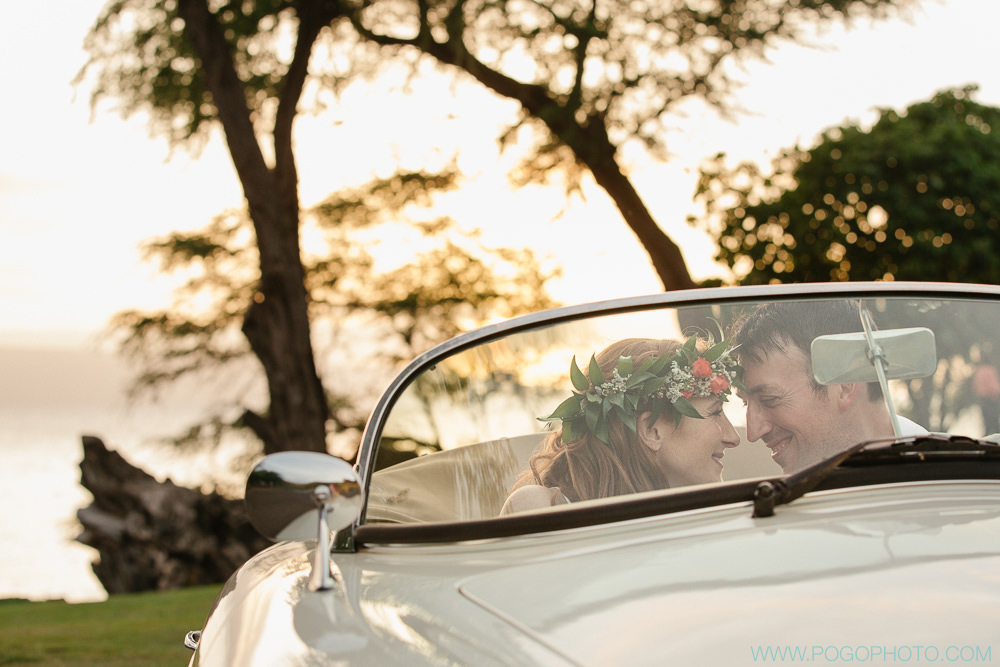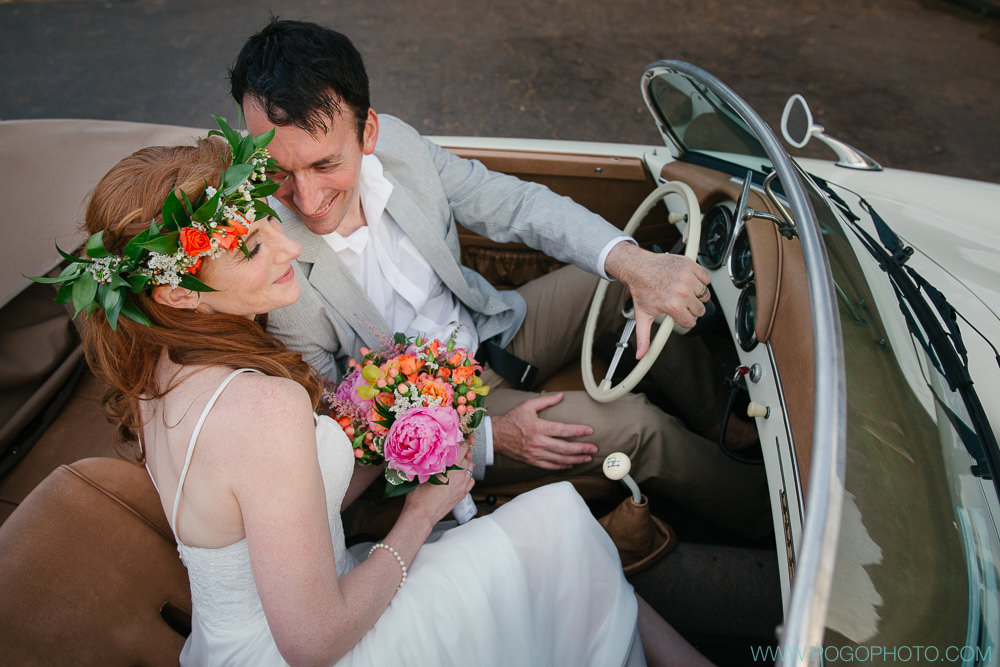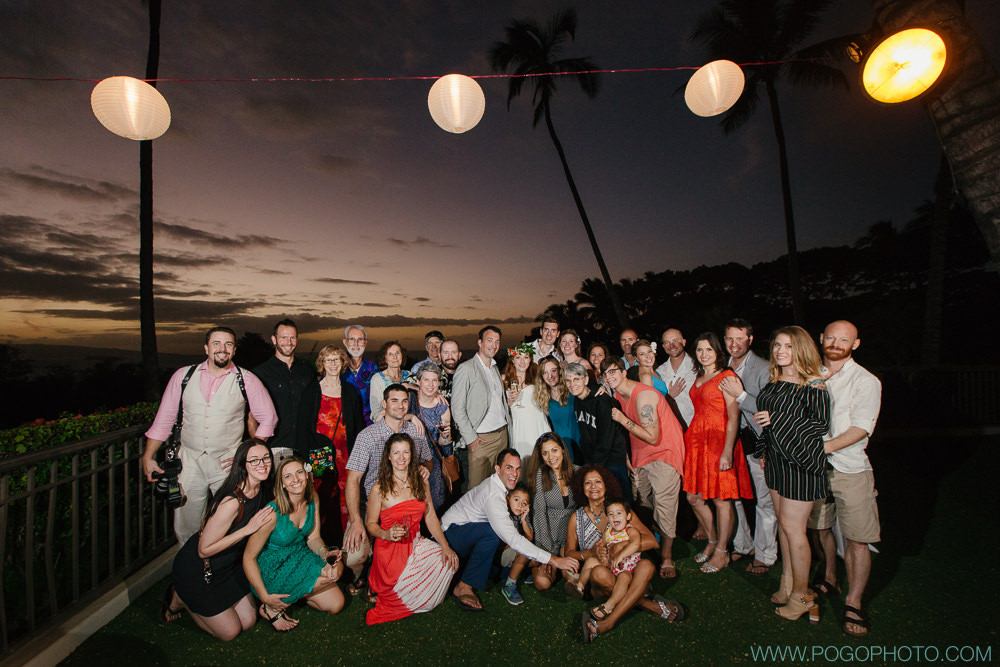 EVERYONE in one photo! (Yay for self timers!)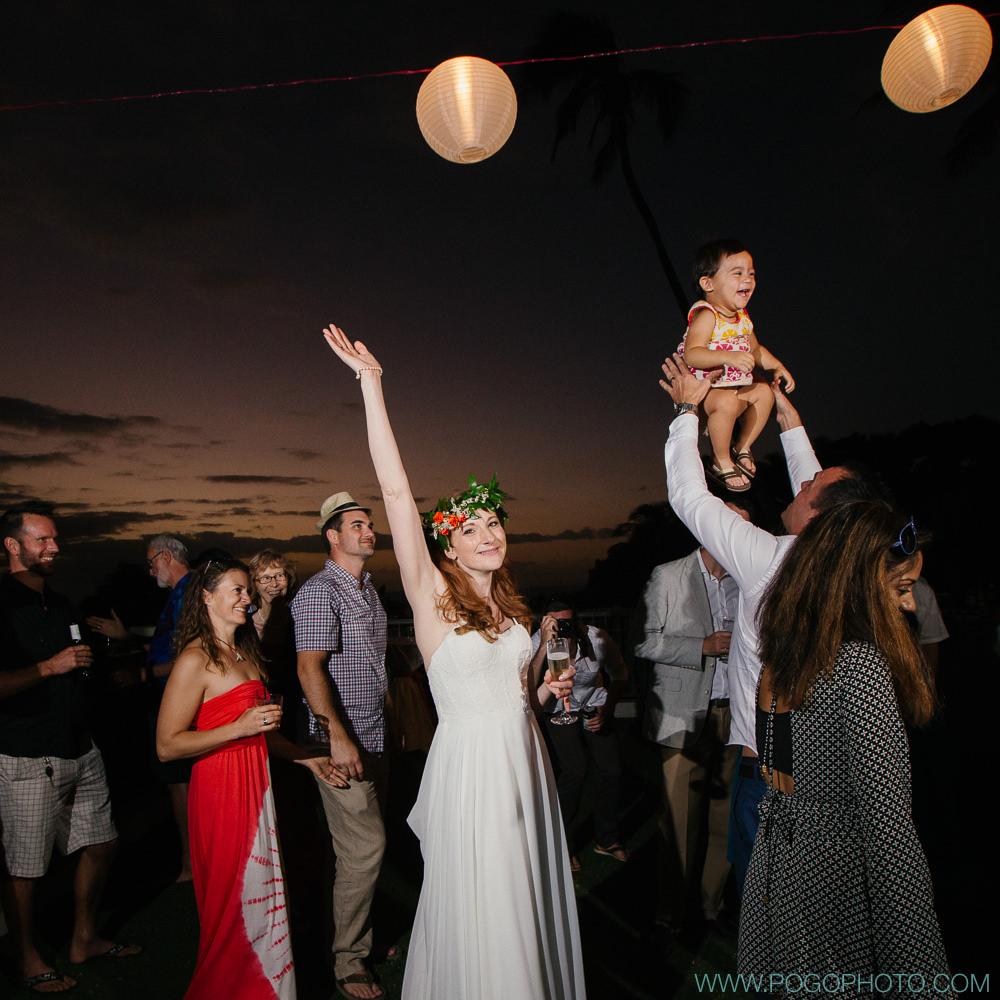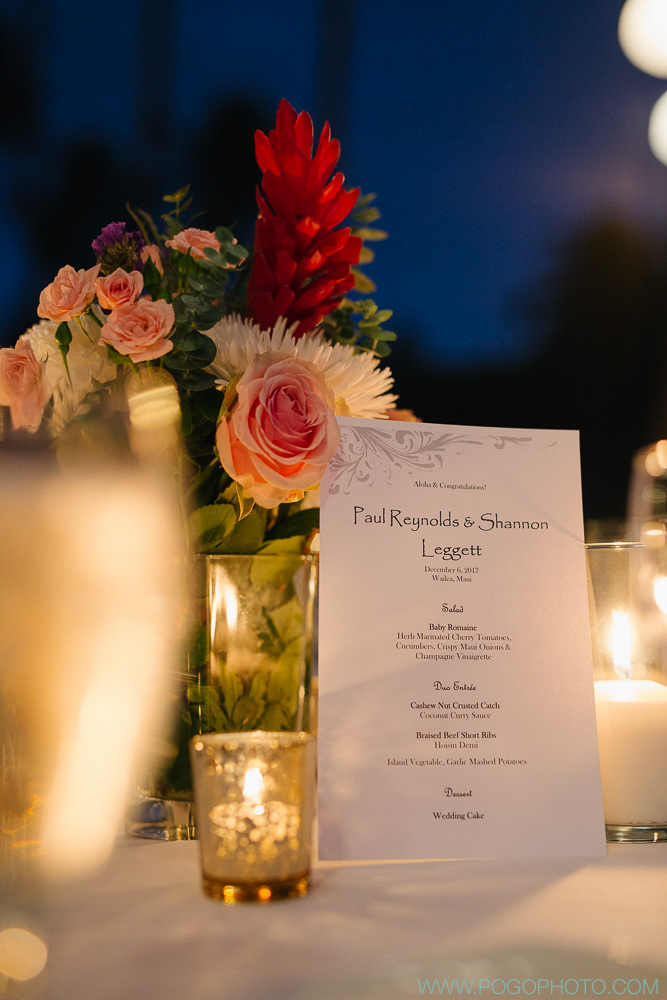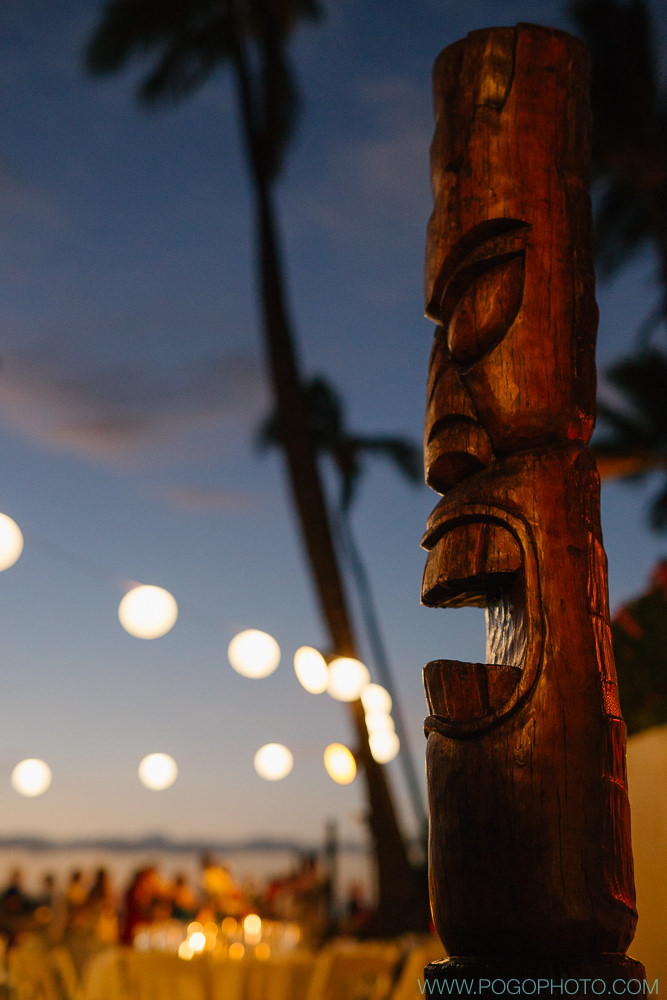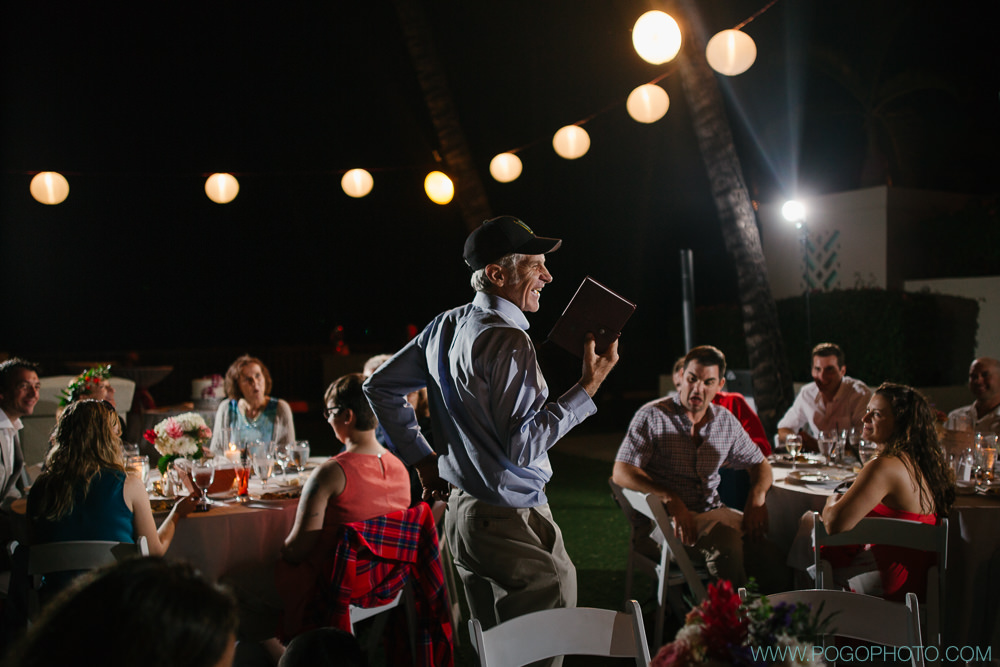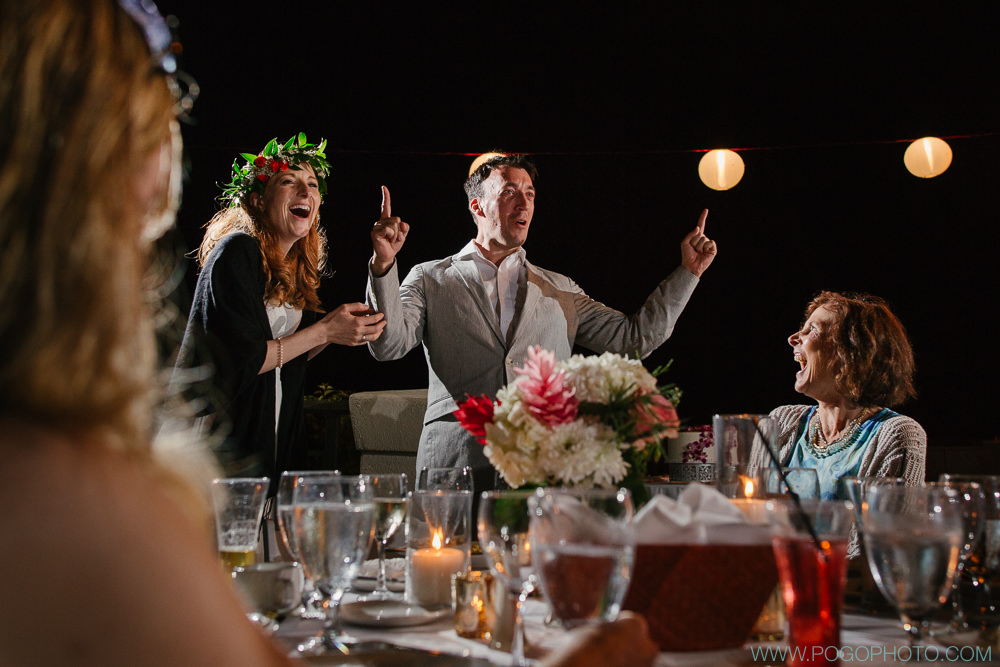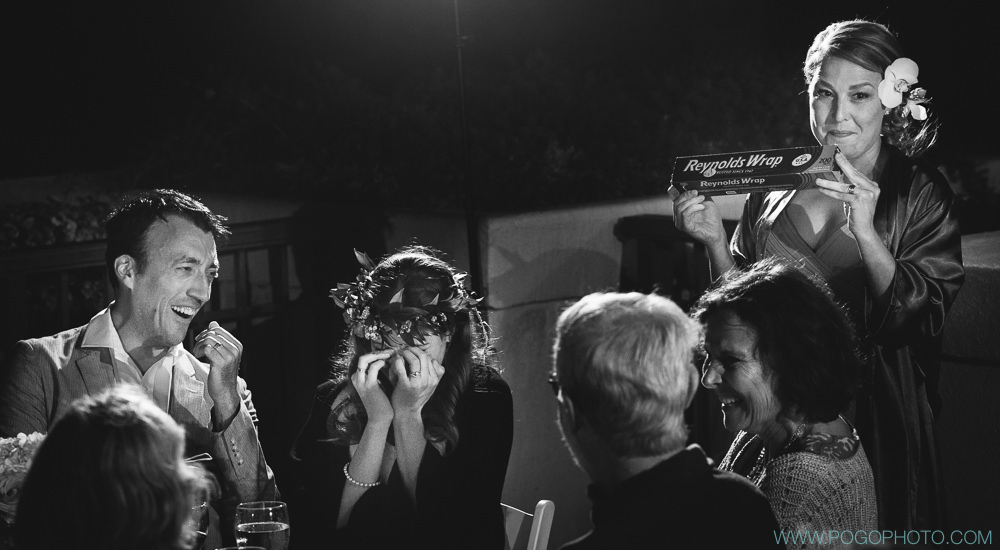 (This might need a tiny bit of an explanation: Paul's last name is Reynolds. Get it?)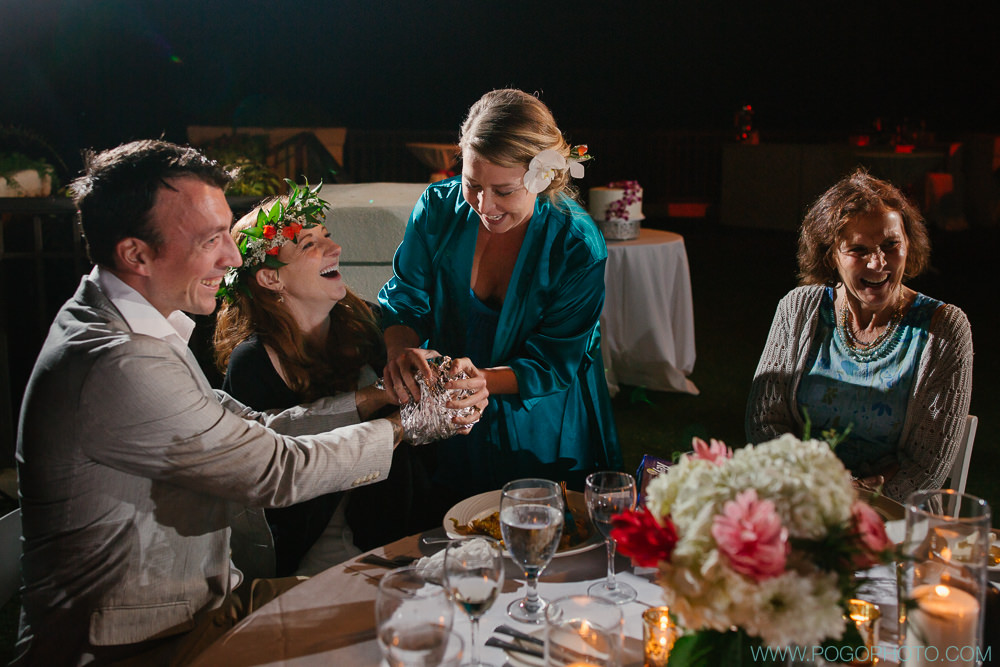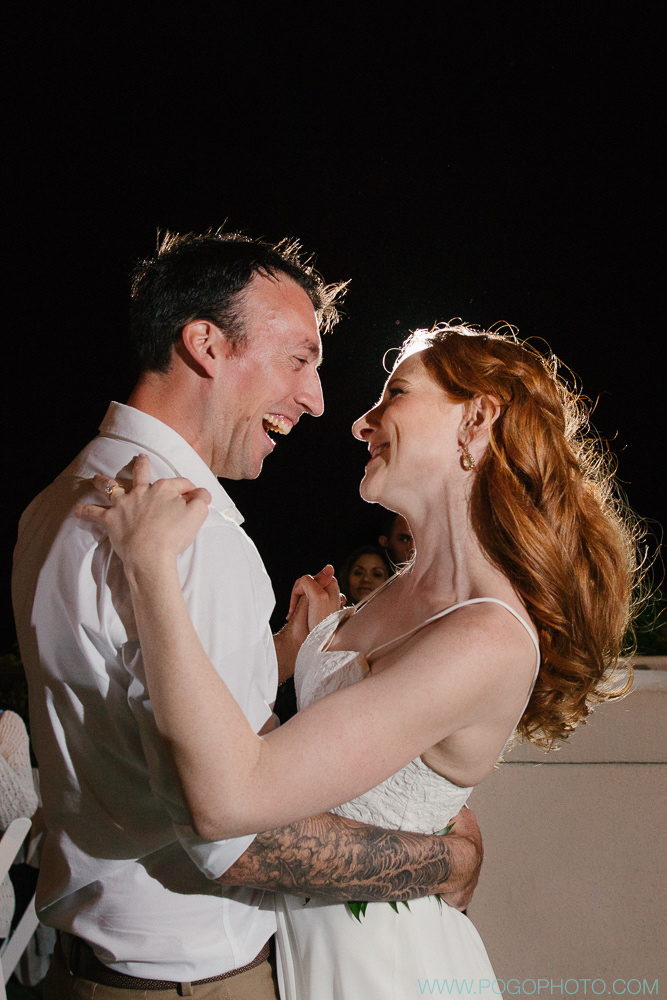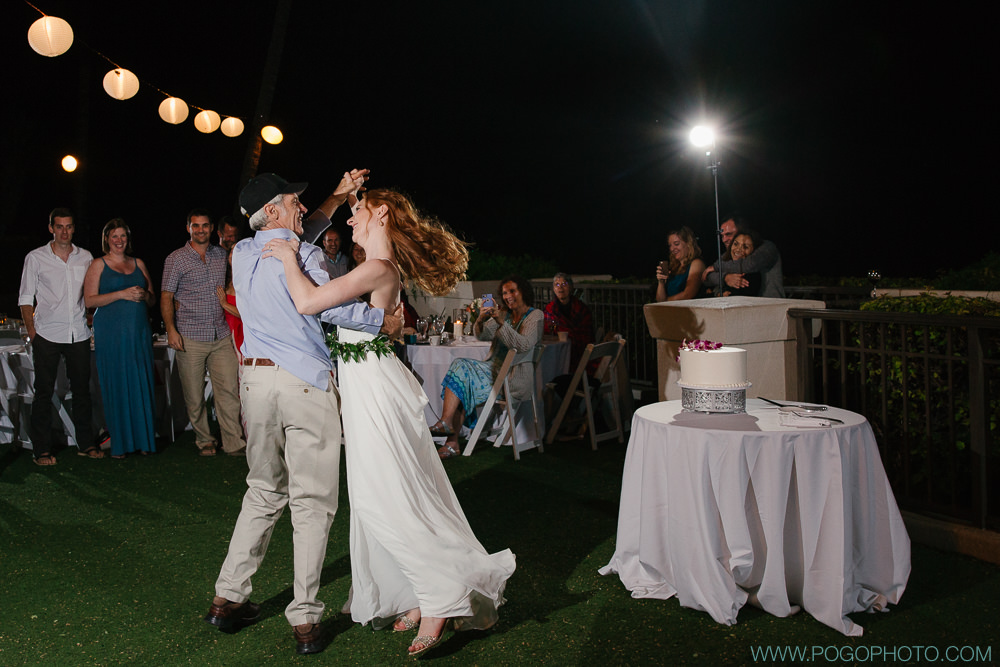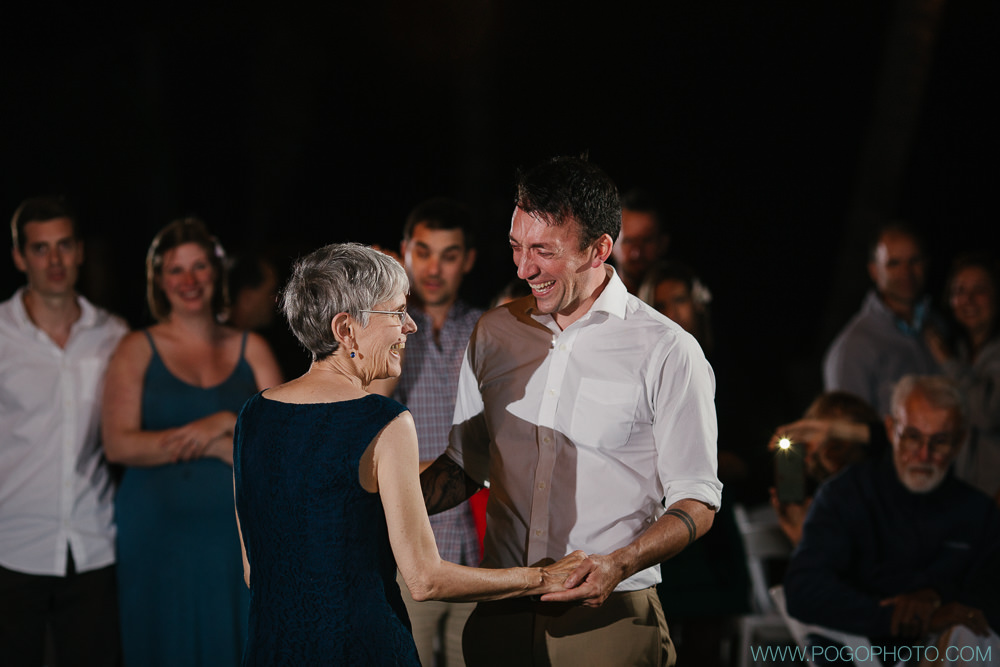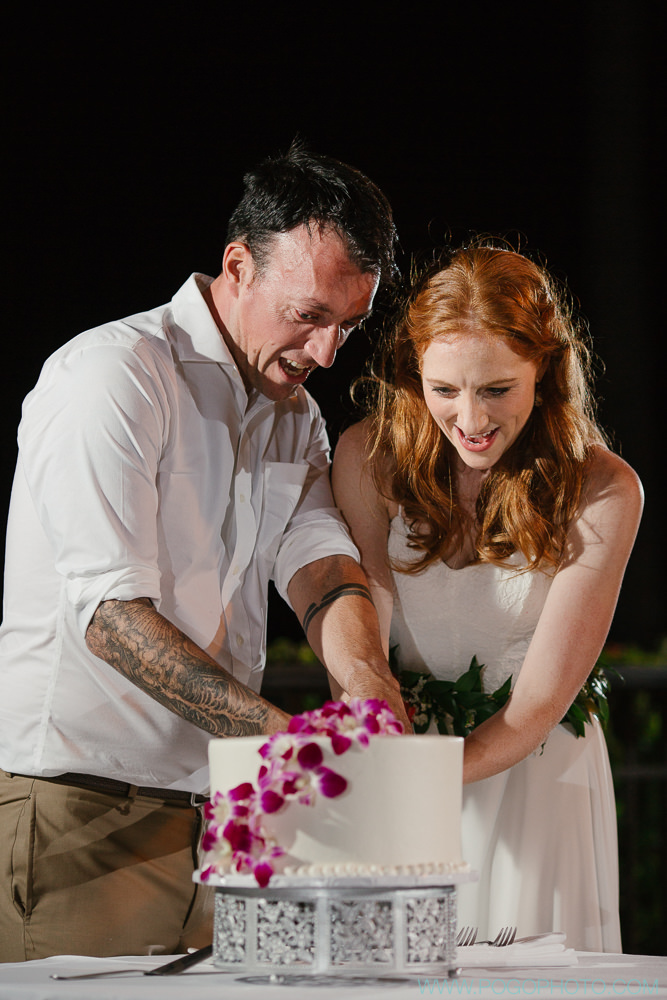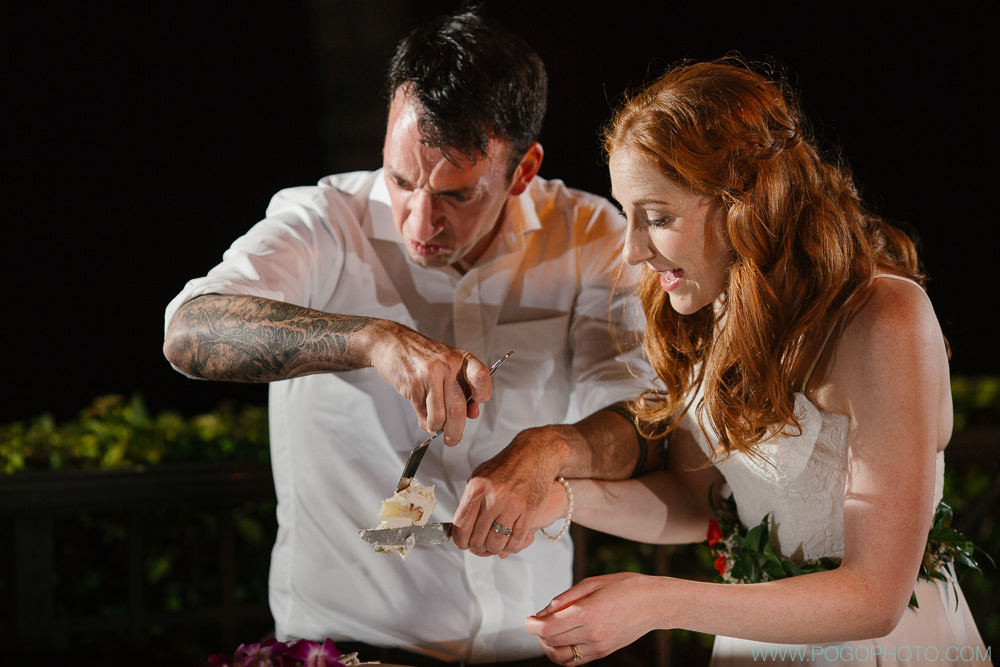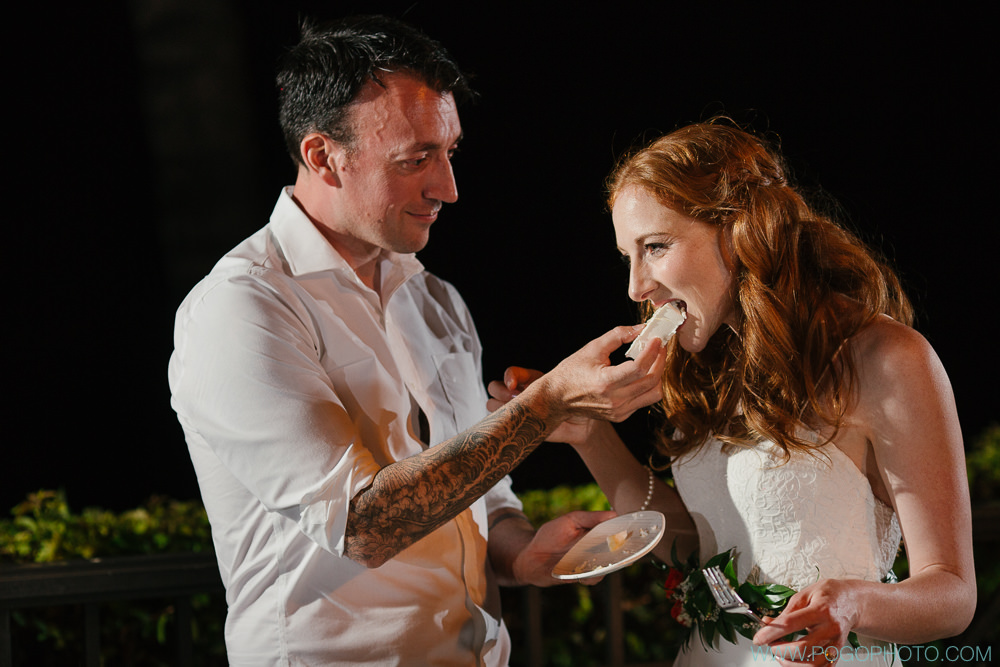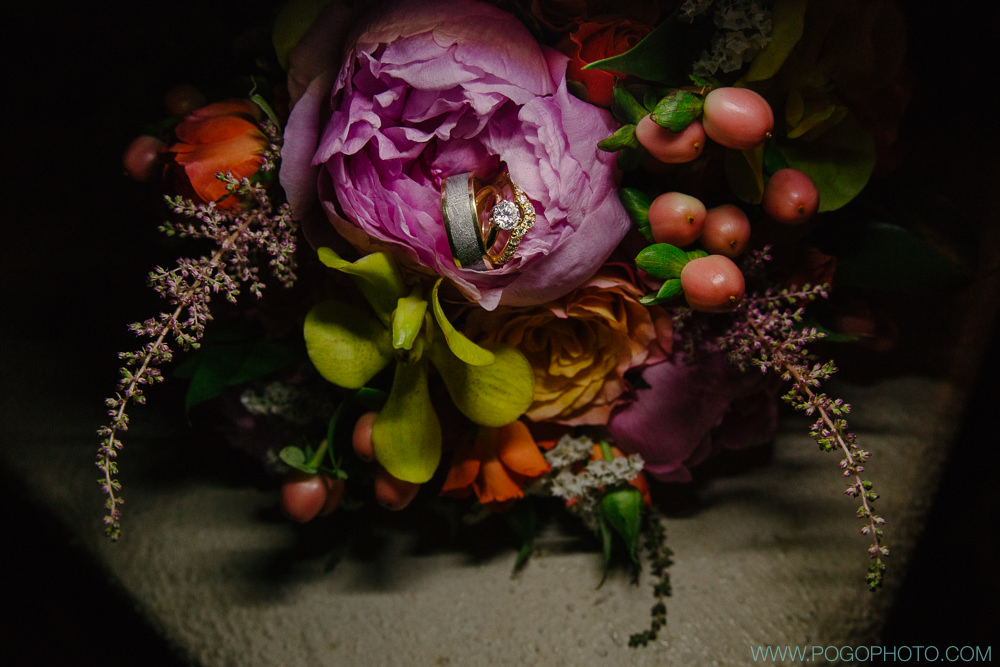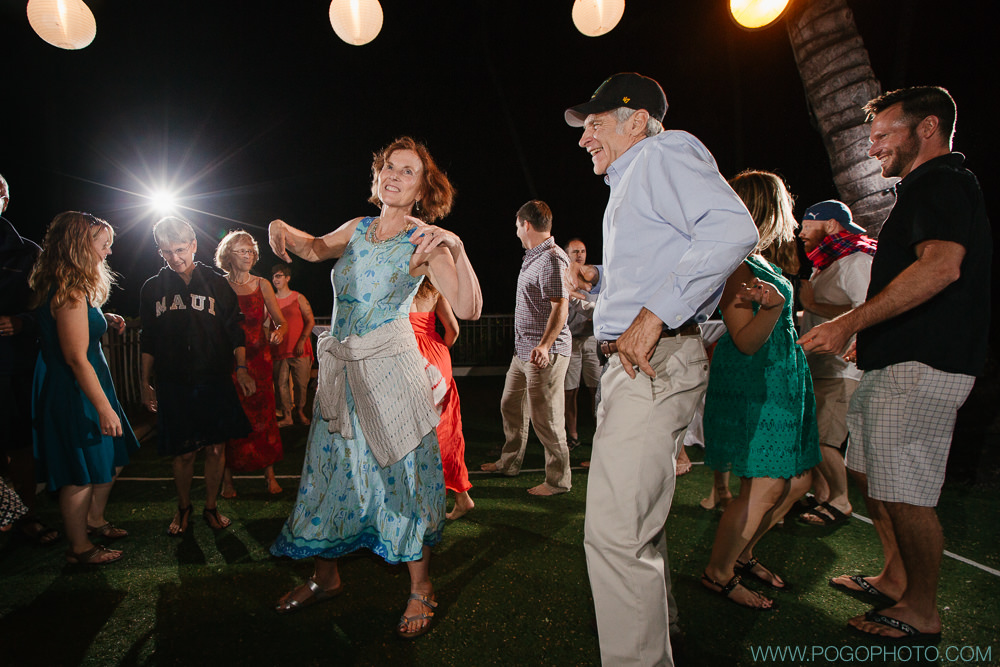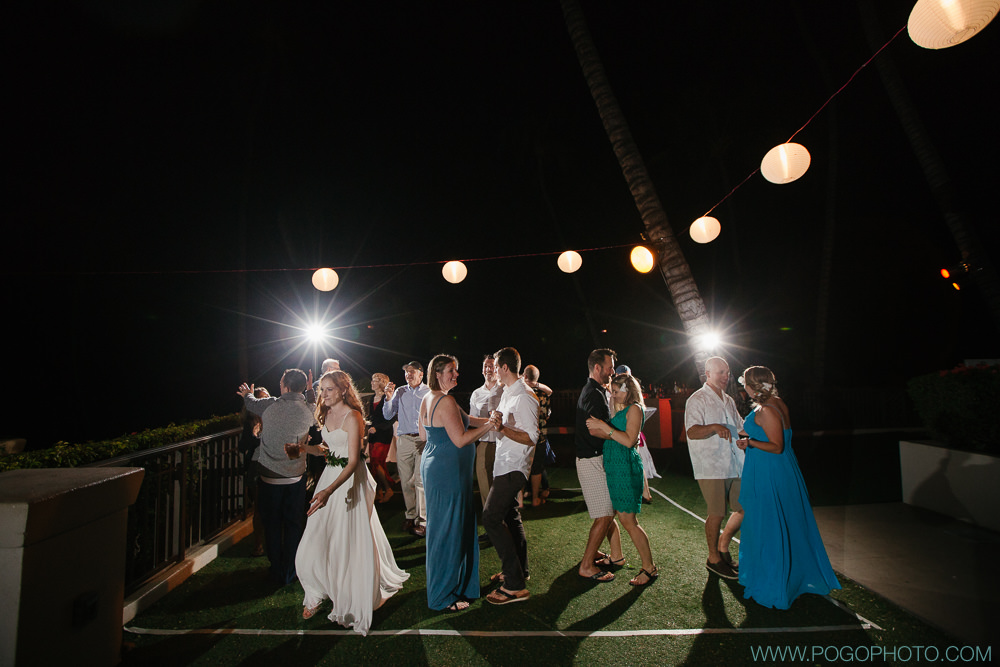 Very. Very. Careful. Stay within the taped lines if you want to dance!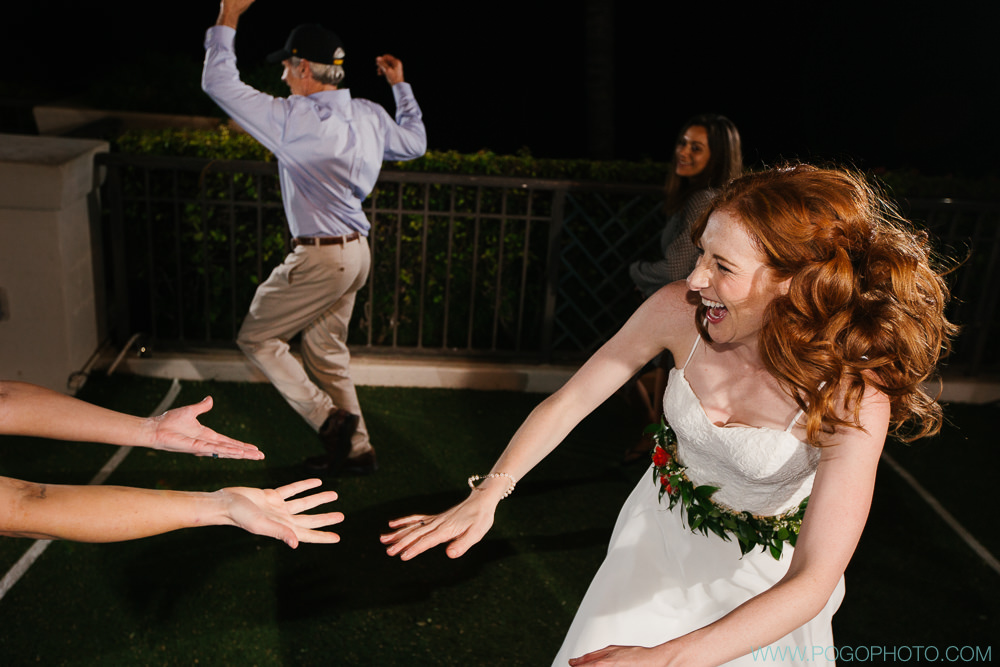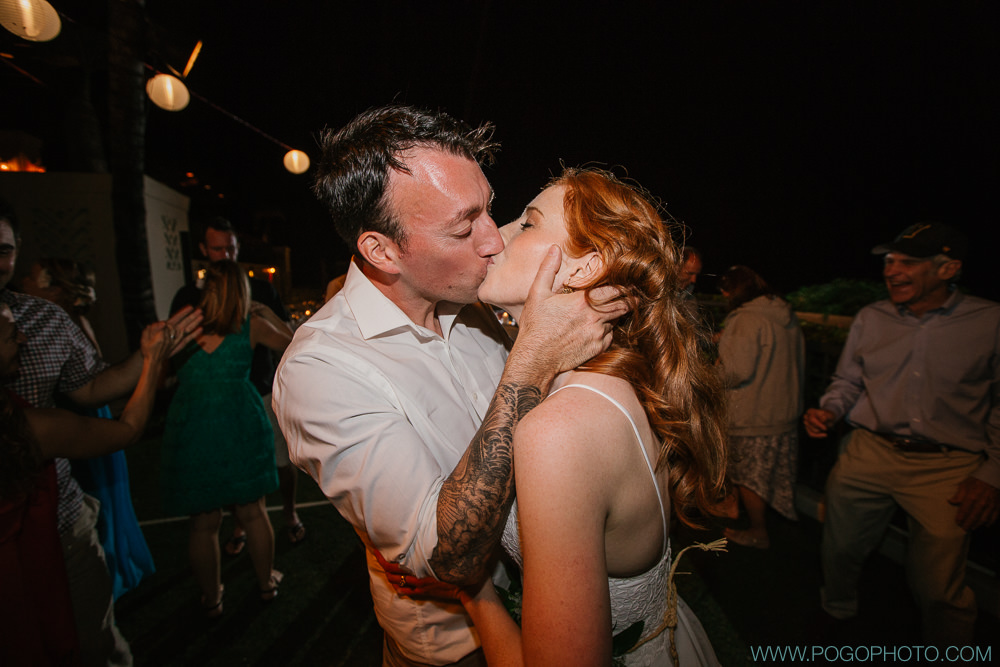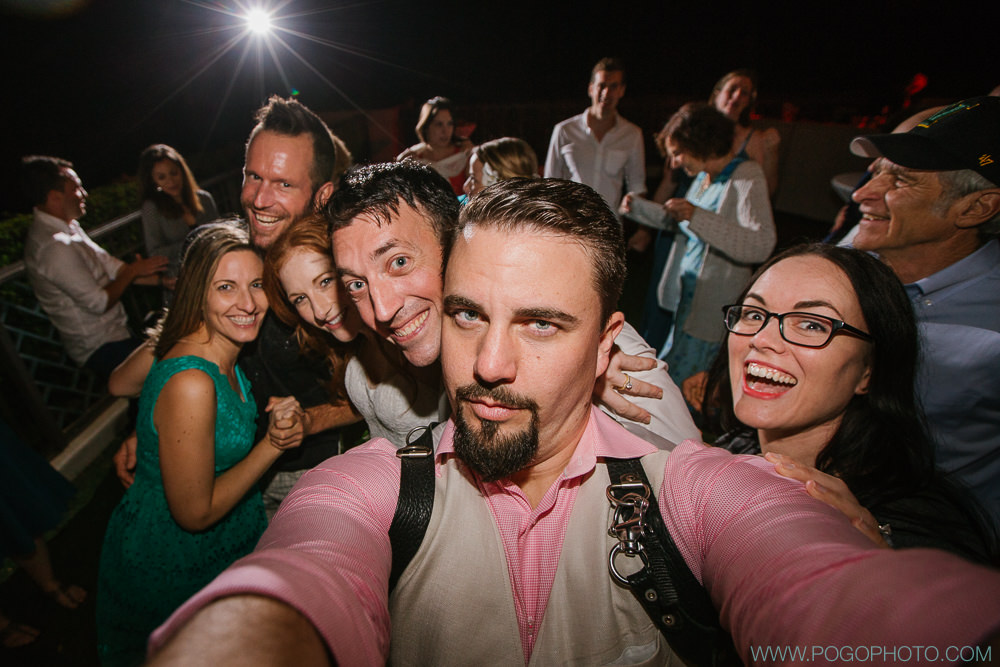 Thought we were finished? One last thing… the day after the wedding we piled into a car and drove from sea level to 10,000 feet. (Maui is made up of two ginormous volcanos… and one of them is really, really tall.) Haleakalā National Park is an absolutely incredible place to watch sunrise if you're the kind of person who loves to get up reaaaally early for a two hour drive to cram in amongst many other tourists. If you'd rather sleep in, enjoy lunch by the beach, grab your ski coat and hop in the car for a leisurely drive up the mountain, go for sunset. Bonus: after the sun goes down, you wind up with so many stars it takes your breath away. (It's possible that the near-freezing temps and gusts of frigid wind contributed to that feeling, but we're going to blame it on allllll the stars.) Shannon and Paul showed their true Vermont grit by facing these bracing conditions in less than ideal clothing… and we think the resulting portraits were worth it.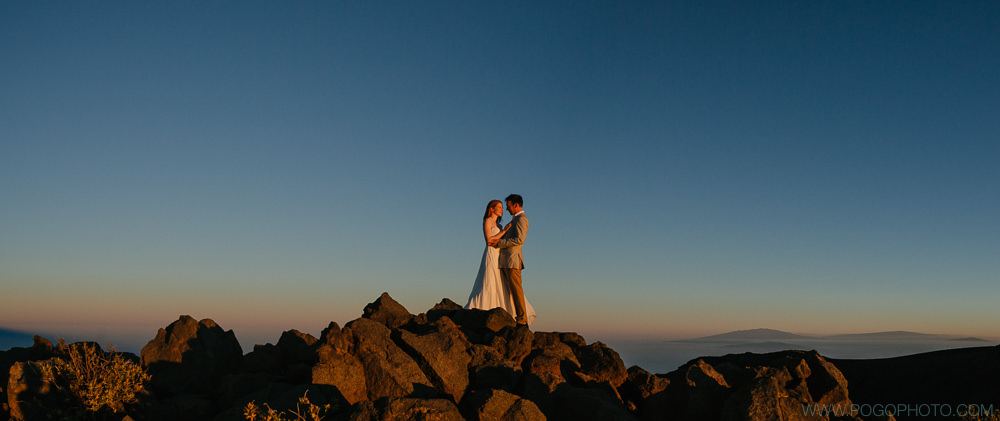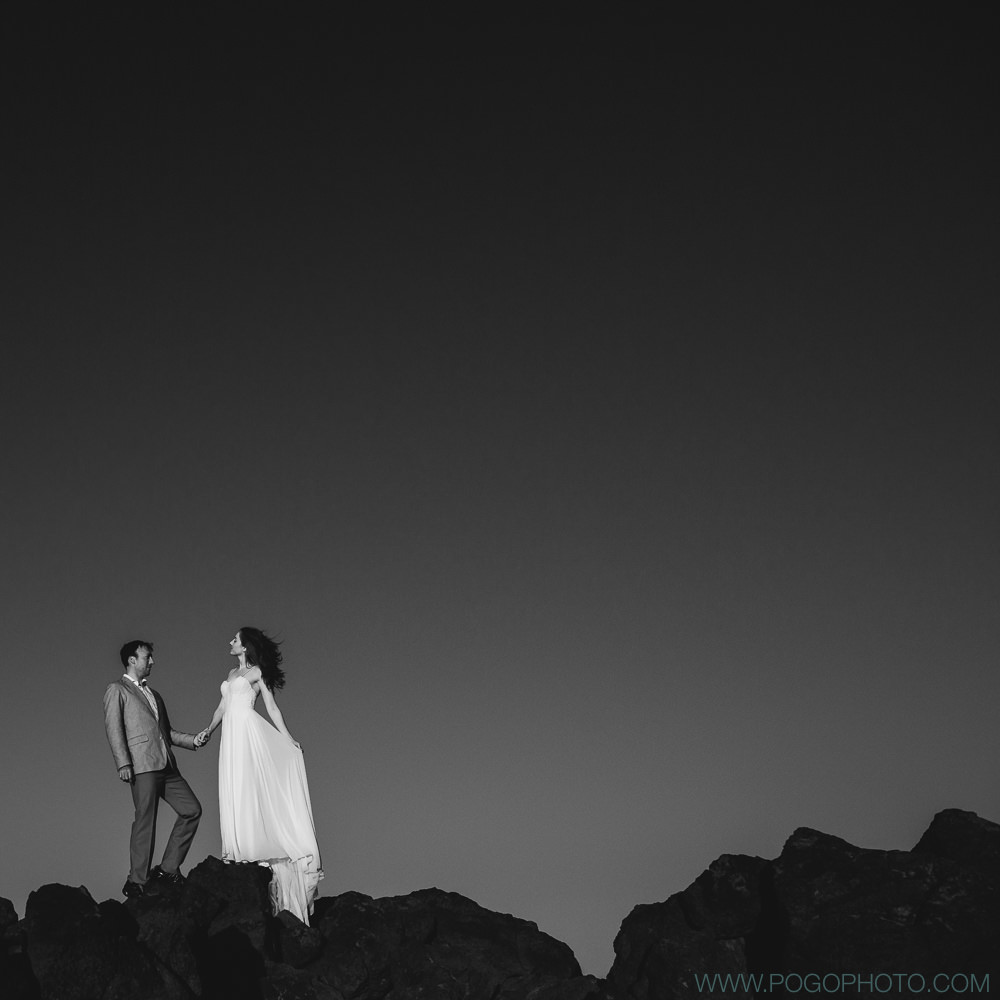 The next shot may appear to have been shot by a drone, but Steve was actually on another nearby peak! 1500 feet away as the crow flies, but a much longer walk up a twisty road. (Technically there's parking on both ends, so this place is worth going to even if you aren't up for a steep hike.)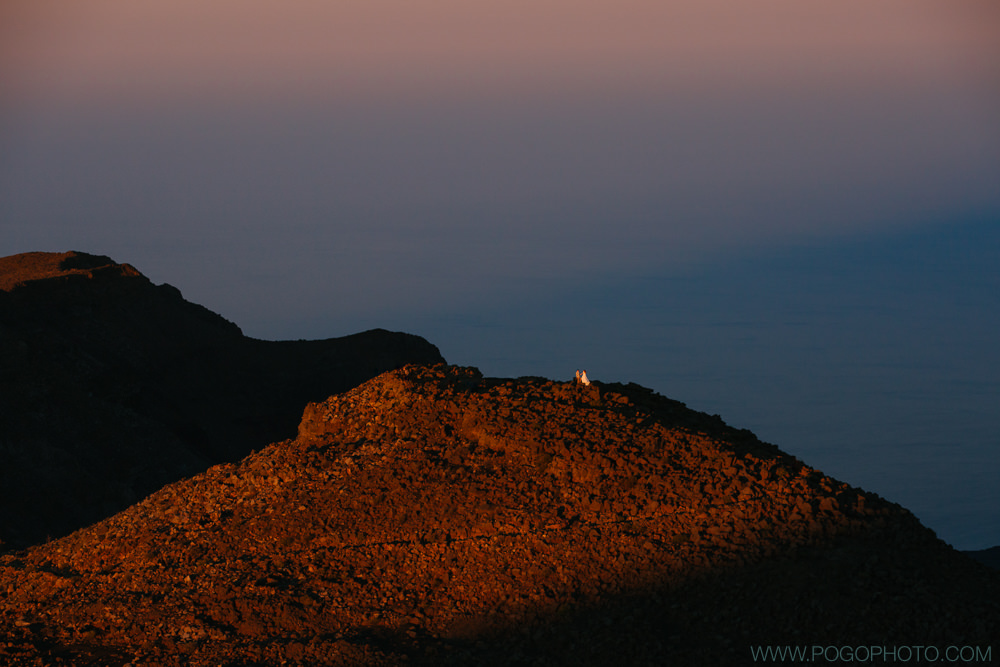 Look closely, then check on a map: you can see the skinny middle of Maui from this vantage. WHOA. We are seriously up really, really high! Also visible: busy lower parking lot, and on the ridge is the Haleakalā High Altitude Observatory Site, which was waaaay cool. (Remind us to show you the green lasers they shot into the sky sometime.)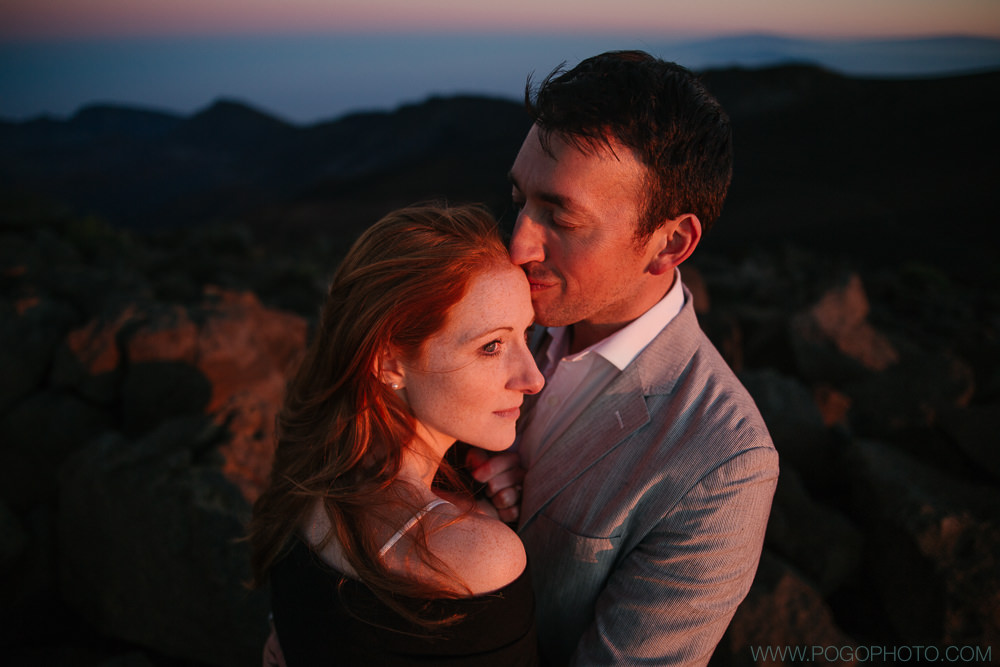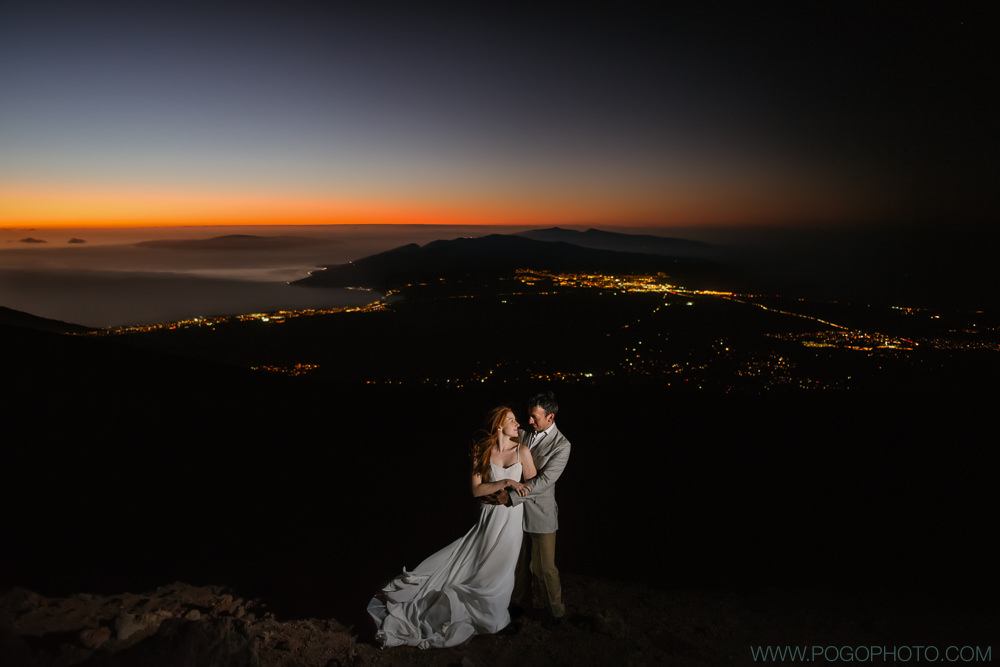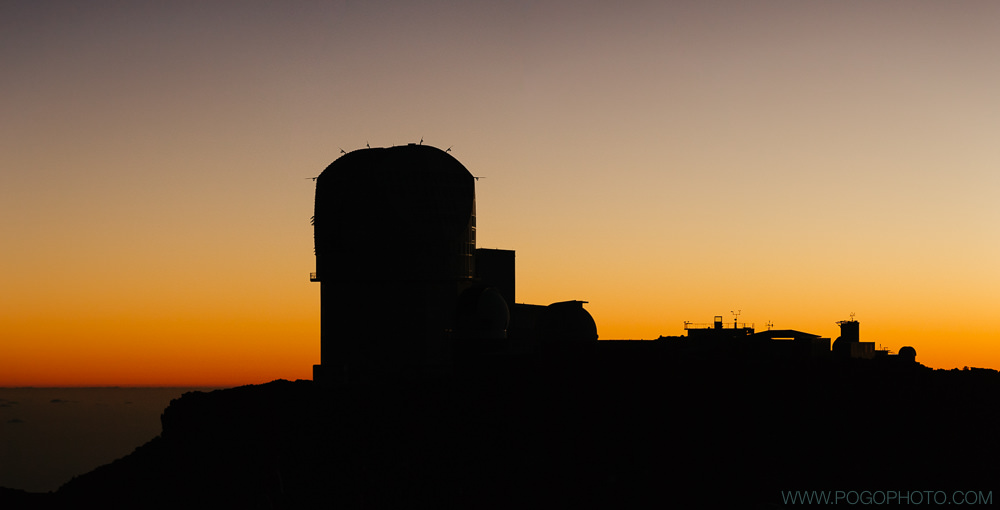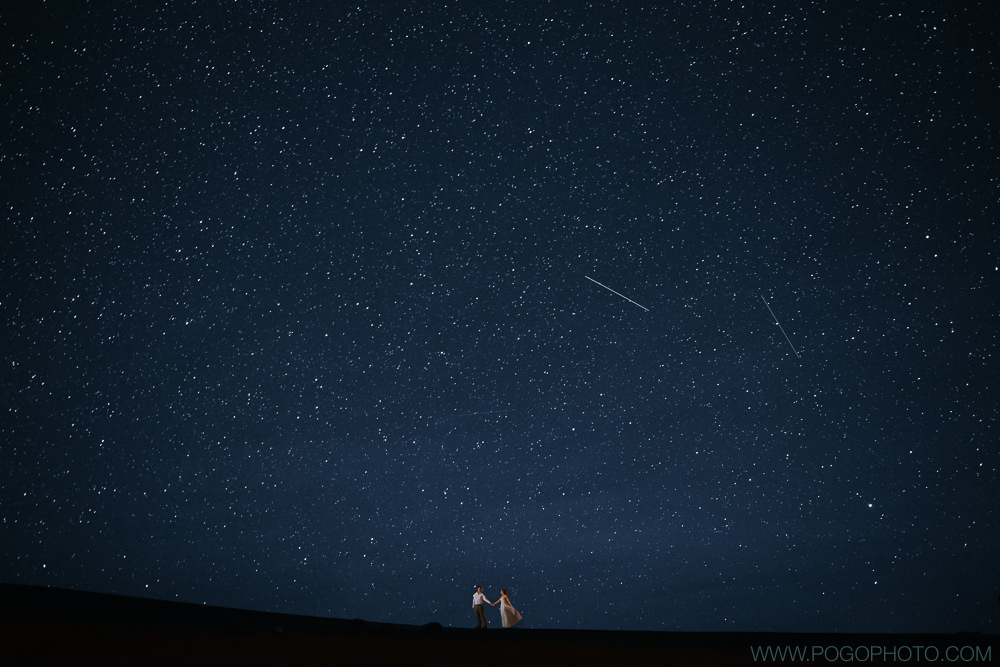 So. Many. Stars. Get yourself to Maui if you can! What an incredible experience. xoxo–Em + Steve
Shoutout to our fellow vendors who all did an awesome job in making this day come together!
Wedding Bands: The Vermont Gem Lab
Wedding Planner: Maui Beach Weddings and Events
Flowers: Maui Blooms
Reception Venue: Gannon's
Concierge (Matt!) who helped plan everything: Maui Activity Concierge
1957 Porsche 356 Speedster: Maui Roadsters
Comments
comments