Well hey again! It's time for another 10 on 10 post. (Not sure what I'm talking about? Click here to see the first month and learn a bit more about the 10 on 10 project, and click here to see all of the posts to date.) This month's post backtracks quite a bit: all the way to the end of our last lengthy trip, a day we'll call "Leaving Las Vegas". (Thanks for that one, Steve.)
Before we go any further, please go check out the other talented photographers who are participating this month. (Go ahead, we'll be right here for you when you come back.)
Anya Elise Photography | Amy Straka Photography | Courtney Z Photography | Lelia Marie Photography | Satin Sky Photo | Twinty Photography
After spending ten days in and around Las Vegas for WPPI, we were pretty ready to leave… but our flight wasn't until 9:30pm. What to do? How about a tour at the Zappos headquarters followed up by finally visiting the ginormous Ferris wheel (which is called "The High Roller", because Vegas) down the street from where we were staying? Perfect. Check out our iPhone-only shots from our lazy tourist afternoon. What's happening for next month's post? You'll have to check back and see, but we're betting something warm and islandy…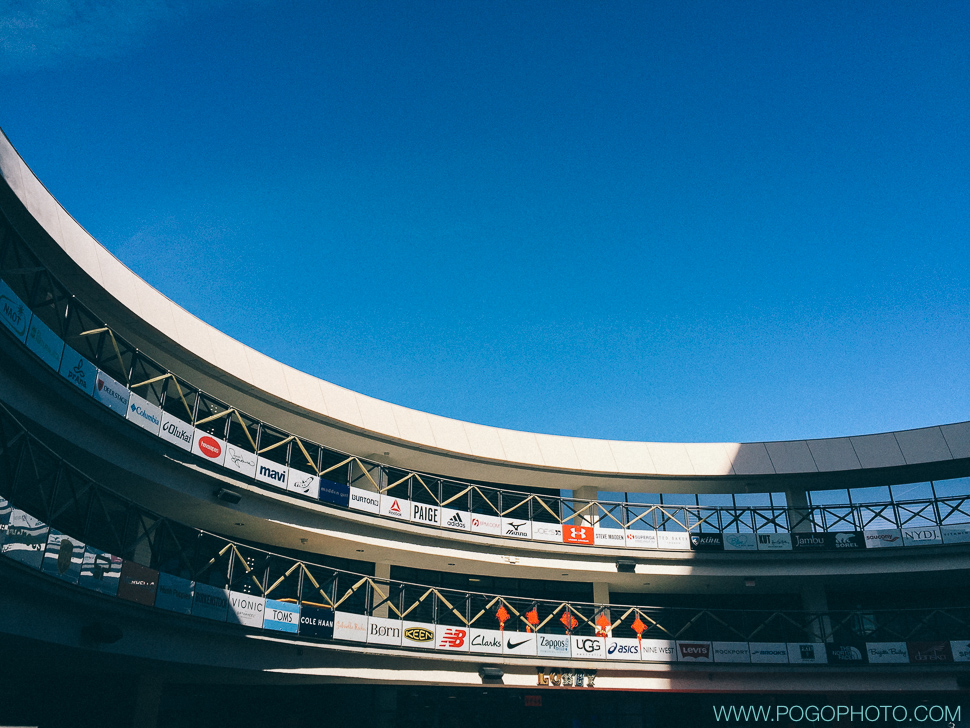 The tour at Zappos was fun, interesting, and really cheap (particularly for a Vegas tourist trap, where a latte is $9 and you can't get out of the food court for less than $30). We weren't allowed to take photos during the actual tour, but we were shown where the shoes are made! Just kidding. They don't actually have shoes for sale on-site (something our cab driver was quick to point out to us), but all of their fabulous customer service culture is there to see and experience. Check it out if you're ever in Old Vegas.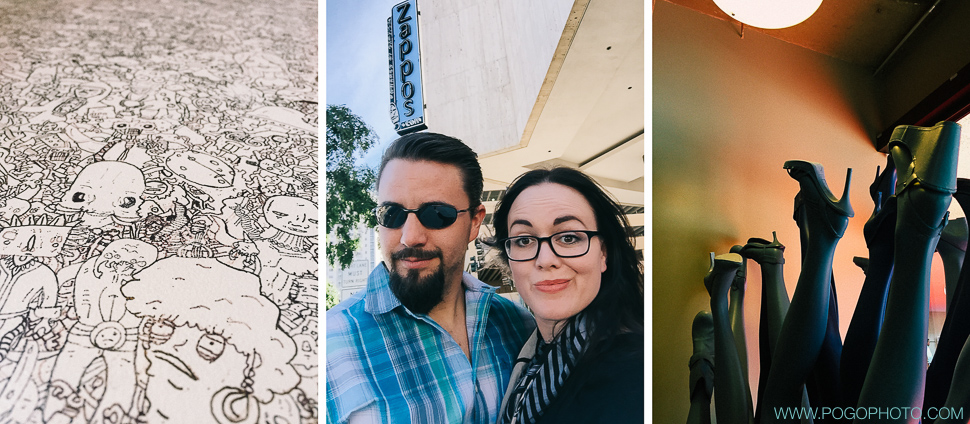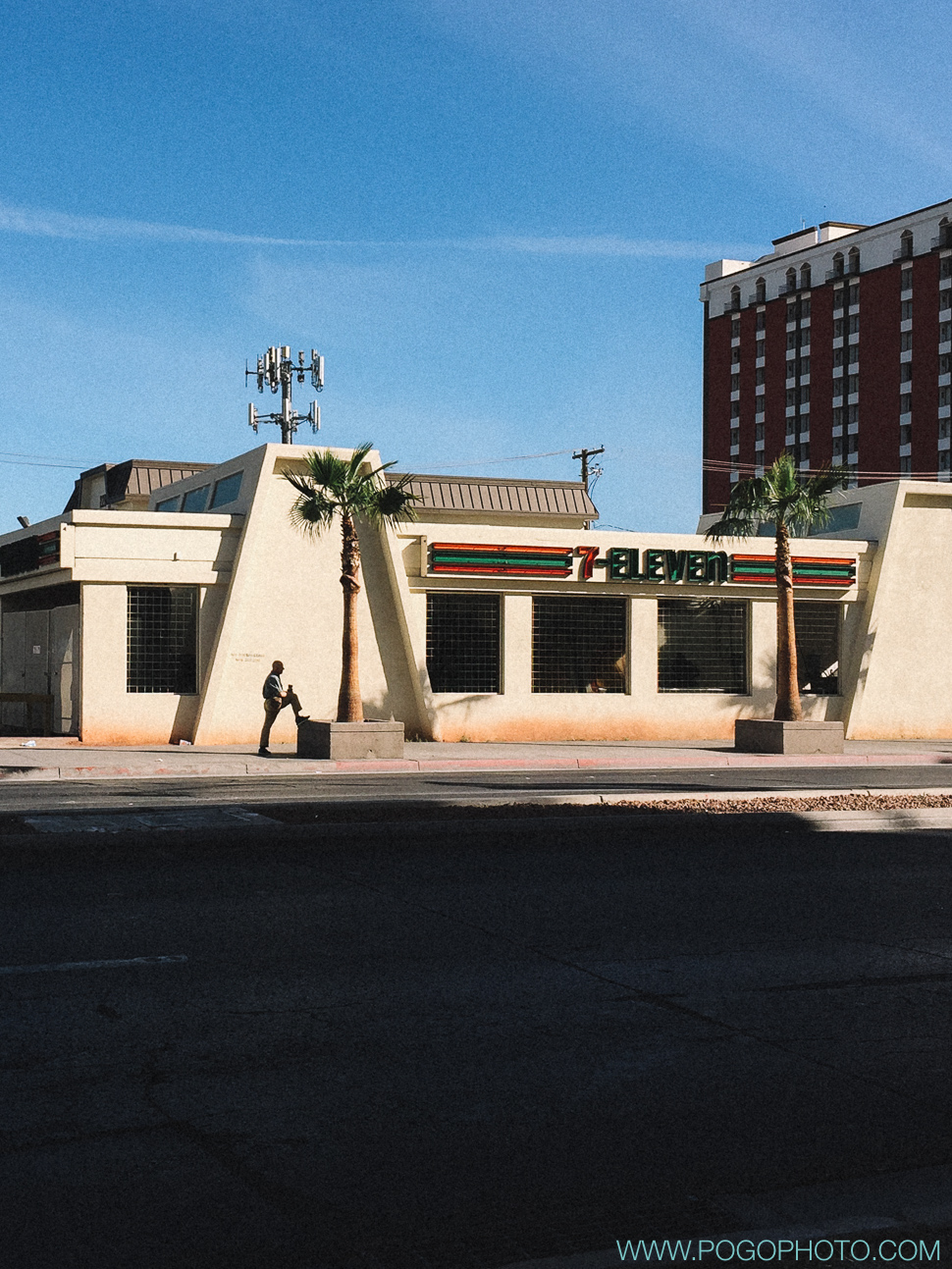 Ahhh, old Vegas. Super crappy, even with the "updated" old strip of Freemont Street. Ziplining is pretty fun, though at night when the giant lit ceiling is on is much more interesting than the middle of the afternoon!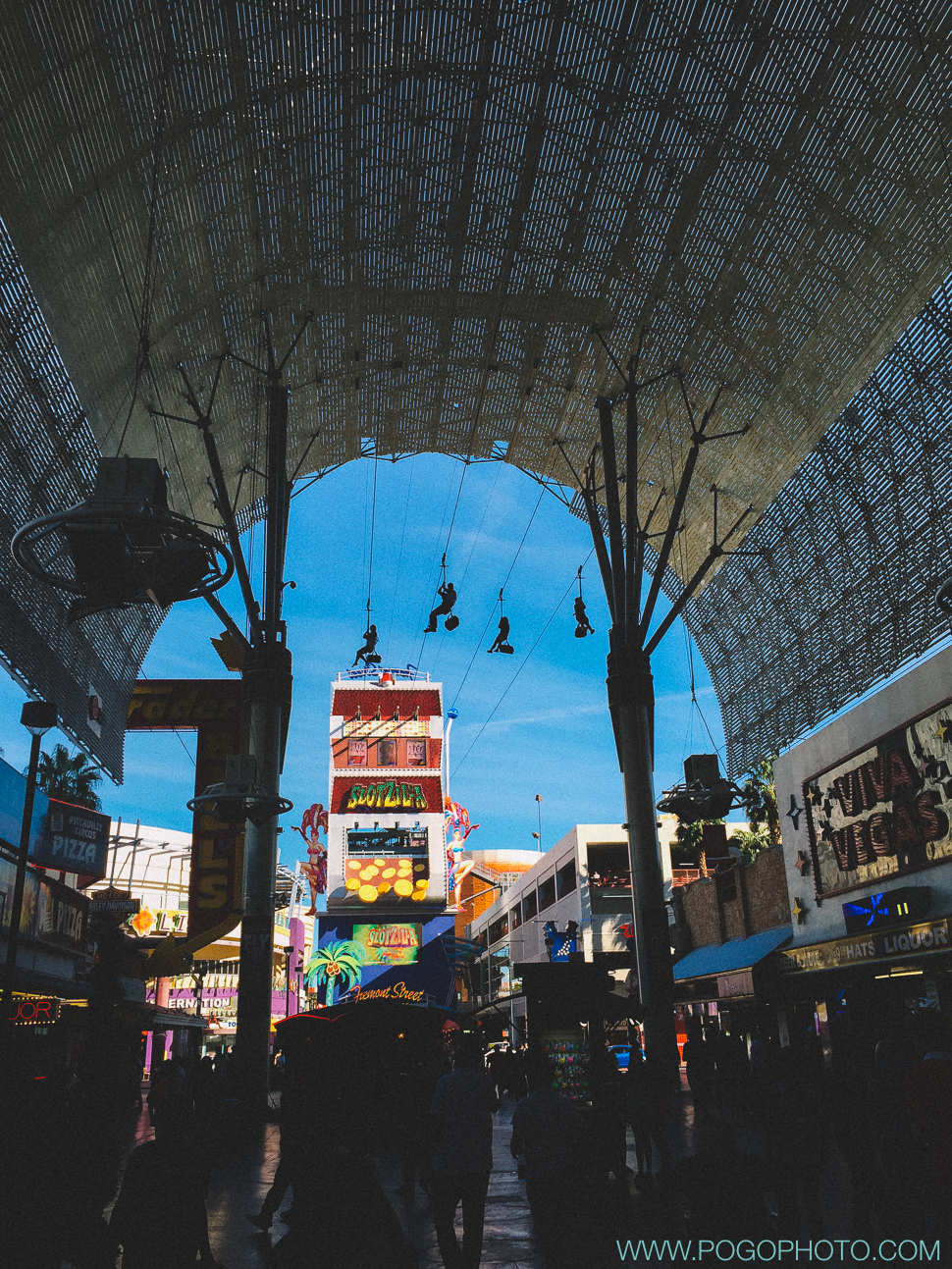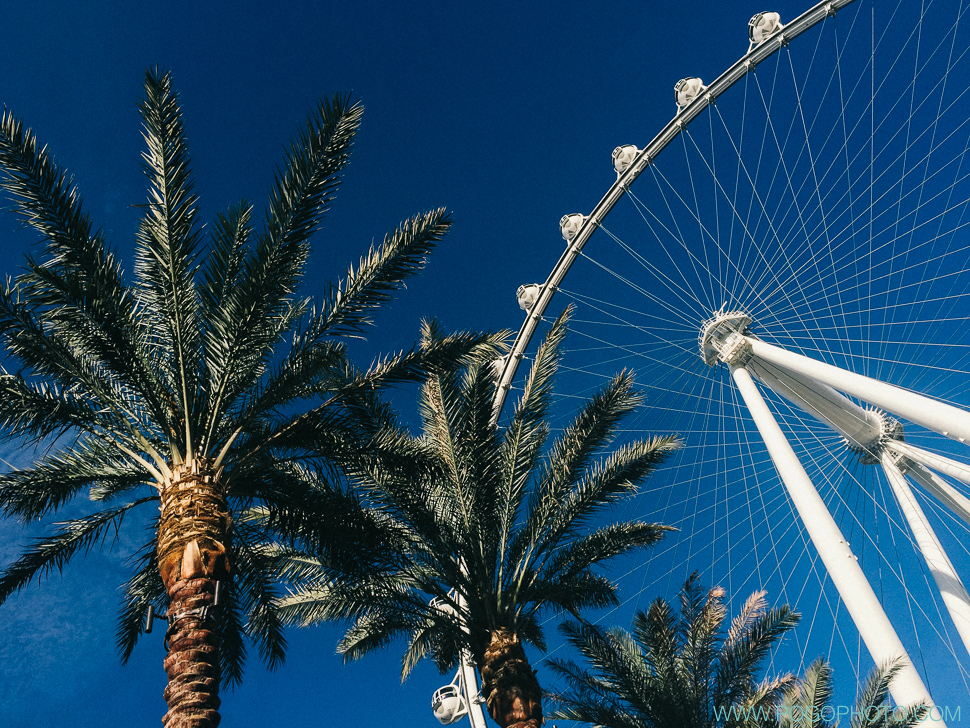 The High Roller! 550′ high (we think we're remembering that correctly, don't quote us if you're planning on bringing a ladder to scale it), and each of those "small pods" could probably hold 50 people. Happily it was midday, when most serious Vegas partiers are sleeping off last night's mistakes, so our pod was mostly empty. [Incidentally, it was weird to think that the sheer drop from the Angels Landing summit was about three times higher. Plus no thick plate glass, safety railings, or air conditioning.]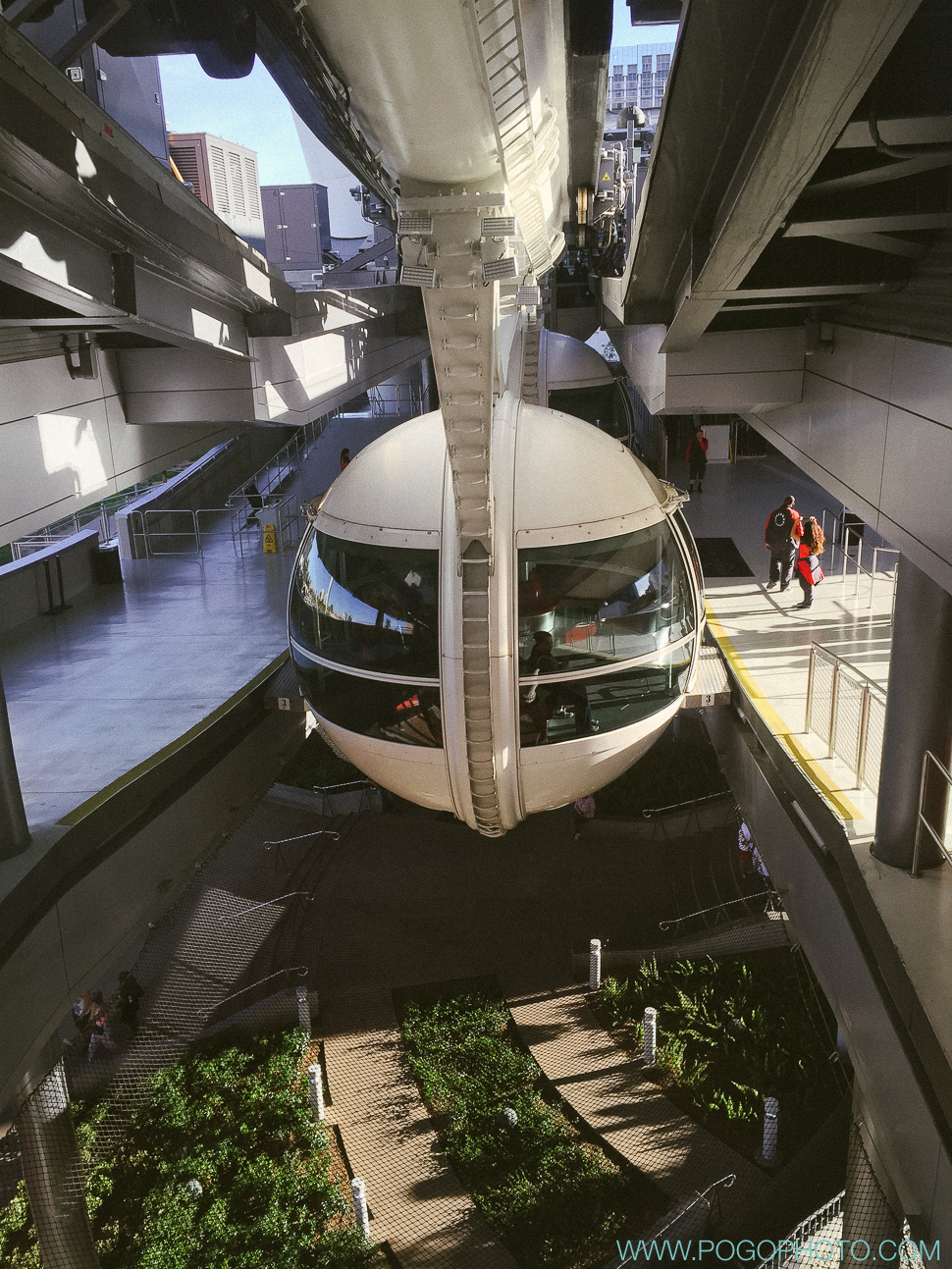 See? The pods are big. Super big.

One of the weirdest things about our #PogoPano technique (yup, you can look that up by hashtag) is that you can do weird things as the camera pans around… check out our terrible faces in the reflection.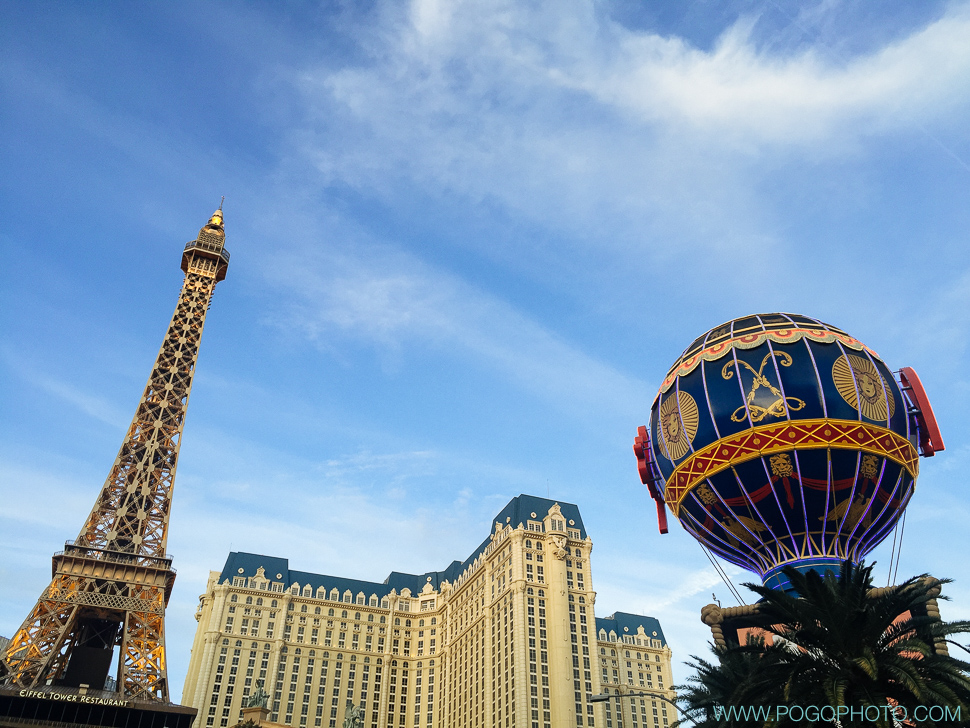 Thanks for yet another sleepless and memorable trip, Vegas! Oh wait, I mean Paris! Doesn't it look just exactly like the real Paris? (HA.) xoxo Em + Steve
Comments
comments